Ich bin nicht Boris
ATHEN – Schon seit Boris Johnson mit dem Schwur, das britische Austrittsabkommen mit der Europäischen Union nachzuverhandeln, in Nr. 10 Downing Street einzog, ist es gängige Ansicht vieler Brexit-Gegner, dass der neue britische Premierminister "einen auf Varoufakis macht" und in ähnlicher Weise zerquetscht werden würde.
Die BBC-Reporterin Katya Adler berichtete aus Brüssel, dass EU-Vertreter von "Varoufakis, die Fortsetzung" sprächen: "'vielen sinnlosen Treffen' mit Premierminister Johnson – so wie es ihrer Ansicht auf dem Höhepunkt der griechischen Schuldenkrise mit Griechenlands kontroversem Finanzminister der Fall war." Der ehemalige Verkehrs- und Bildungsminister Lord Adonis (Labour) ergänzte den Vergleich um eine Äußerung seiner Bewunderung für die deutsche Bundeskanzlerin: "[Angela] Merkel behandelt Großbritannien wie Griechenland und Johnson wie Varoufakis", tweetete er.
Johnson muss das alles gewaltig amüsieren. Er weiß, dass wir beide im Vorfeld des Brexit-Referendums vom Juni 2016 gegensätzlichen Lagern angehörten. Während er Großbritannien mit seinem berüchtigten Bus bereiste und die Leave-Kampagne anführte, lief ich überall im Vereinigten Königreich neben Politikern wie John McDonnell (Labour) und Caroline Lucas (Grüne) her und forderte die Wähler auf, den Brexit-Sirenen Widerstand zu leisten.
Aber Johnson ist zu clever, als dass ihm das etwas ausmachen würde. Er selbst, seine rechte Hand Dominic Cummings und der Minister und Erz-Brexiteer Michael Gove wissen, wie man seine Gegner durch eine Politik des Divide et Impera überwindet, und stellen so unter Beweis, dass sie strategisch beschlagener sind als die Remainer.
In einem Artikel in der Times zwei Monate vor dem Brexit-Referendum 2016 schwärmte Gove von einem Buch, in dem ich die Entwicklung der EU von einem gemeinsamen Markt zu einer harschen, antidemokratischen Währungsunion skizziert hatte – und unterließ es dabei bequemerweise, zu erwähnen, dass ich gegen den Brexit oder irgendwelche sonstigen Schritte zur Auflösung der EU oder des Euro war. In ähnlicher Weise schrieb Johnson unter Verweis auf mein Buch Die ganze Geschichte: Meine Auseinandersetzung mit Europas Establishment in seiner Kolumne im Telegraph: "Wie … Varoufakis erläutert hat, bestand die Tragödie der Griechen darin, dass sie nie den Mut hatten, ihren Herren und Meistern in der EU zu sagen, sie sollten sich zum Teufel scheren" – und vergaß dabei zu erwähnen, dass ein Grexit nicht mein Ziel war.
Der Brexit-freundliche Telegrapherinnerte seine Leser vor kurzem: "Schon früh während des Brexit-Prozesses … prognostizierte Varoufakis, dass Brüssel, falls das Vereinigte Königreich in Verhandlungen über den Brexit einträte, versuchen würde, uns auf gleiche Weise unter Druck zu setzen, und dass wir besser daran täten, einfach zu gehen …" Er fügte hinzu: "Boris Johnson … hat diese Botschaft verinnerlicht."
Subscribe now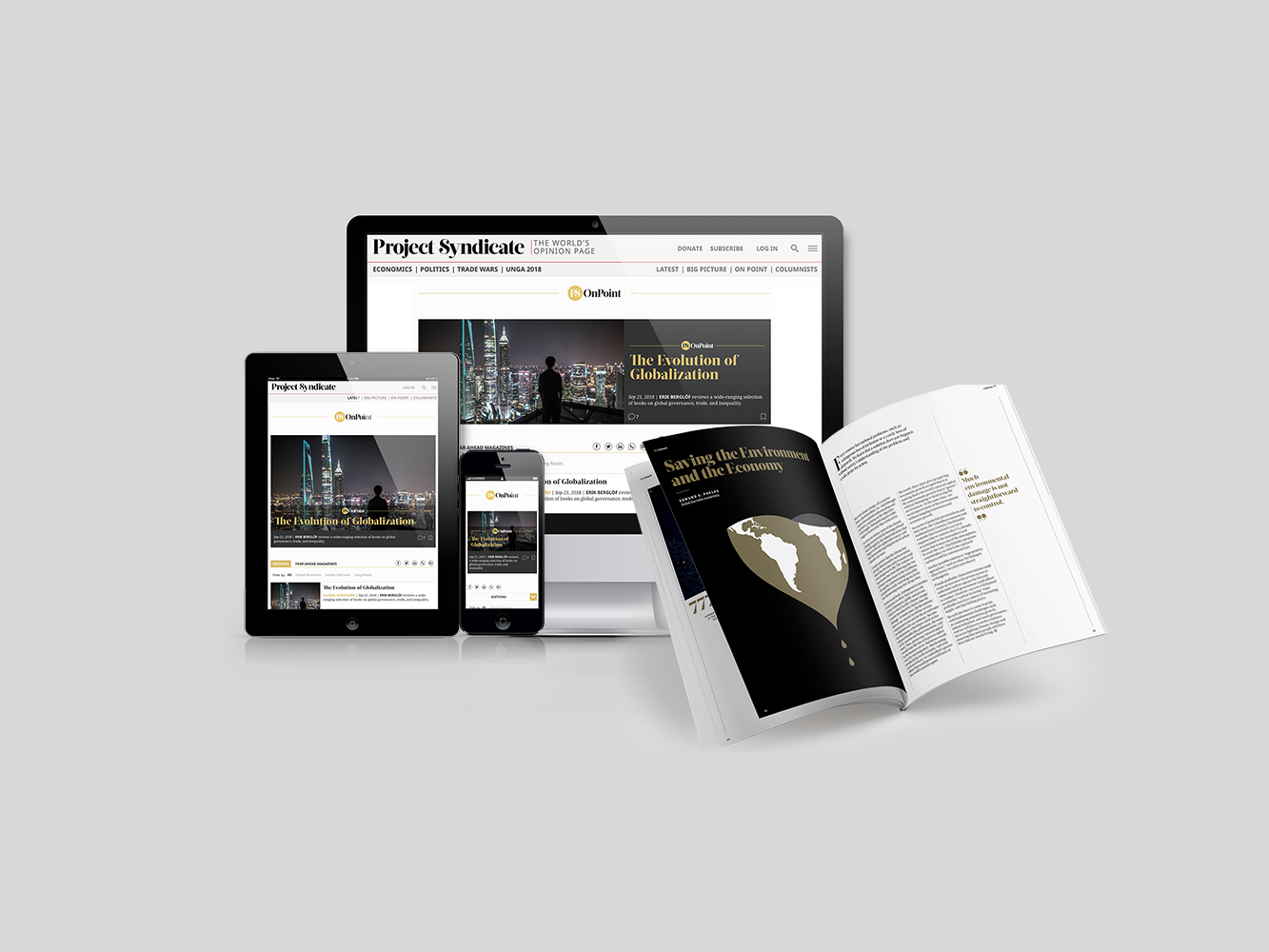 Subscribe now
Subscribe today and get unlimited access to OnPoint, the Big Picture, the PS archive of more than 14,000 commentaries, and our annual magazine, for less than $2 a week.
Die einzige Lehre, die Johnson bei mir gelernt zu haben scheint, ist, dass man nie in Verhandlungen eintreten sollte, wenn man nicht bereit ist, auch ohne Einigung zu gehen. Allerdings ist das eine Lehre, die jeder vernünftige Mensch kennt, mit der offenkundig traurigen Ausnahme von Johnsons Amtsvorgängerin Theresa May und dem früheren griechischen Ministerpräsidenten Alexis Tsipras. Die umfassendere Lehre, die es nun zu lernen gilt, ist, dass der Konflikt zwischen dem entschlossenen Johnson und einer verfassungsmäßig unflexiblen EU europaweit großen Schaden anrichten wird.
Kommentatoren und Politiker walzen die Parallele zwischen Brexit und Grexit gern maximal aus. Die Tatsache, dass beide Länder Referenden abhielten, deren Ergebnis den Wünschen der führenden Politiker in der EU zuwiderlief, macht es leichter, mit dieser Parallele hausieren zu gehen. Doch ist dies eine allzu bequeme Analogie, die ein Verständnis der wichtigen Probleme, vor denen unsere Länder stehen, behindert, und – schlimmer noch – einen für beide Seiten schädlichen Brexit ohne Austrittsvertrag näher bringen könnte.
Um es klar zu sagen: Ich bin nie für einen Grexit eingetreten (und habe infolgedessen zahllose politisch links stehende Freunde verloren). Die griechischen Wähler gaben uns im Januar 2015 den Auftrag, das unnötige Leid zu beenden, das ihnen durch eine aberwitzige Politik zugefügt wurde, welche eine Rezession in eine humanitäre Krise verwandelte. Weder sie noch ich als offizieller Verhandlungsführer mit der EU wollten eine Konfrontation mit dem Block. Das Einzige, das wir verlangten, war eine vernünftige Politik, die uns in die Lage versetzen würde, auf funktionsfähige Weise und mit einem Mindestmaß an Würde in der Währungsunion zu verbleiben.
Ich war gerade drei Tage im Amt, als der Präsident der Eurogruppe der Finanzminister der Eurozone, Jeroen Dijsselbloem, mir mit dem Grexit drohte, falls ich darauf beharren würde, unsere untragbaren öffentlichen Schulden und die damit einhergehende selbstzerstörerische Sparpolitik nachzuverhandeln. Meine Antwort war: Machen Sie, was Sie wollen! Das war kein Bluff. Obwohl ich keinen Grexit wollte, war eine Mehrheit der Griechen der Ansicht (der auch ich immer noch bin), dass eine Schuldknechtschaft innerhalb des Euro ein noch schlechteres Ergebnis war.
Der Grexit war, kurz gesagt, eine von der EU geschmiedete Waffe, um aufeinanderfolgende griechische Regierungen zu zwingen, die Einkerkerung ihres Landes im neoliberalen Gegenstück eines viktorianischen Arbeitshauses zu akzeptieren. Der Brexit dagegen war eine im Vereinigten Königreich selbst herangezüchtete Aspiration, die in der strukturellen Unvereinbarkeit zwischen dem Laissez-faire des angelsächsischen Kapitalismus und dem kontinentalen Korporatismus wurzelte und von einer Teile der britischen Aristokratie umfassenden Koalition beschworen wurde, die dann erfolgreich von Margaret Thatchers industriellem Vandalismus zerstörte Arbeitergemeinschaften kooptierte. Diese Wähler wollten in ihrer Verzweiflung die kosmopolitischen Londoner Eliten bestrafen, weil diese sie wie lange wertgemindertes Vieh behandelten.
Ironischerweise trug die Behandlung Griechenlands durch das EU-Establishment beträchtlich zur hauchdünnen Mehrheit für den Brexit bei. Viele wohlwollende Teilnehmer meiner gegen den Brexit gerichteten Auftritte insbesondere im Norden Englands mir erklärten, warum sie mein Flehen um einen Verbleib in der EU ignorieren würden: "Nachdem wir erlebt haben, wie die EU Ihr Volk behandelt hat, können wir nicht für einen Verbleib stimmen."
Diese beiden Akte des Widerstands gegen das europäische Establishment in einen Topf zu werfen ist daher reine Torheit. Wenn Remainer wie Lord Adonis oder eine in die EU-Bürokratie eingebettete BBC-Journalistin Johnson als neuen Varoufakis darstellen, tun sie ihrer Sache keinen Gefallen. Theodore Roosevelt sagte zu Recht, dass es unpatriotisch sei, einem US-Präsidenten, der seinem Land schade, keinen Widerstand zu leisten. In ähnlicher Weise wäre ein Nachgeben gegenüber der Grexit-Drohung der Eurogruppe das Anti-Europäischste gewesen, was ich hätte tun können. Mein Ziel war es, Europa zu stärken – es von einer Sparunion in eine Sphäre gemeinsamen Wohlstands zu verwandeln. Anders als Johnsons Regierung hatten wir ein frisches demokratisches Mandat und – wie durch das Referendum vom 5. Juli 2015 belegt – eine große Mehrheit für eine progressive Europastrategie, um Europa entgegenzuhalten: Wir wollen keinen Grexit, aber wir sind wenn nötig dazu bereit.
Hätte ich Erfolg gehabt, wäre Europa heute stärker, geeinter und besser in der Lage, Johnsons natürlichem Verbündeten im Weißen Haus Widerstand zu leisten. Doch natürlich war ich, anders als Johnson, ein bloßer Finanzminister. Tsipras gab nach, und das Ergebnis waren weitere vier Jahre der Krise, frischer Wind in die Segel des Brexit und eine geschwächte EU, weil die umfassende Sparpolitik zur wirtschaftlichen Malaise der Eurozone beitrug.
Wer annimmt, dass Widerstand gegen die EU-Elite per se antieuropäisch ist, hat nicht verstanden, dass ein träges Nachgeben gegenüber jener Elite der beste Verbündete der Befürworter eines harten Brexits ist. Und hilft Johnson, einen auf Dijsselbloem zu machen, nicht auf Varoufakis.
Aus dem Englischen von Jan Doolan