Palec dolů kryptoměně Facebooku
NEW YORK – Facebook s některými svými firemními spojenci usoudili, že to hlavní, co svět potřebuje, je další kryptoměna a že pustit se do její realizace je nejlepší způsob jak využít rozsáhlé vlohy, jimiž disponují. Skutečnost, že Facebook uvažuje právě takto, prozrazuje mnohé o tom, co je na americkém kapitalismu jedenadvacátého století špatně.
V určitých ohledech je dnes na zavádění alternativní měny zvláštní doba. Hlavním důvodem nespokojenosti s tradičními měnami byla v minulosti jejich nestabilita, neboť vlivem rychlé a nejisté inflace byly špatným uchovatelem hodnoty. Dolar, euro, jen i jüan jsou však v poslední době pozoruhodně stabilní. Obavy dnes panují spíš z deflace než z inflace.
Svět také pokročil v oblasti finanční transparentnosti, takže je těžší bankovní soustavu zneužít k praní špinavých peněz a jiným nekalým činnostem. Technologie nám zase umožňují uskutečňovat transakce efektivně, peníze ze zákaznických účtů přesouvat na účty prodejců během nanosekund, s pozoruhodně dobrou ochranou proti podvodům. Poslední, co potřebujeme, je nový prostředek na podporu trestné činnosti a praní výnosů z ní, jakým se nová kryptoměna téměř jistě stane.
Skutečný problém se stávajícími měnami a finančními pořádky, které slouží jako platební prostředek i uchovatel hodnoty, tkví jak v nedostatku konkurenčního soupeření mezi společnostmi, které řídí transakce, tak v nedostatku regulace těchto společností. Spotřebitelé, zejména ve Spojených státech, proto platí násobek toho, kolik by platby měly stát, a plní tak kapsy společností Visa, MasterCard, American Express a bank každoročními "rentami" – nepřiměřenými zisky – v řádu desítek miliard dolarů. Durbinova úprava Doddovy-Frankovy legislativy o finanční reformě z roku 2010 potlačuje jen ve velice omezeném rozsahu nadměrné poplatky účtované za debetní karty a mnohem většího problému nadměrných poplatků spojených s kreditními kartami se nijak nedotkla.
Jiné země, například Austrálie, předvedly mnohem lepší práci, mimo jiné tím, že společnostem provozujícím kreditní karty zakázaly používat smluvní ustanovení k potlačování konkurence, kdežto Nejvyšší soud USA ve svém dalším rozhodnutí 5:4 jako by před protisoutěžními důsledky takových ustanovení zavíral oči. I když se však USA rozhodnou mít nekonkurenční, druhořadou finanční soustavu, Evropa a další ve světě by měli říct ne: není protiamerické chránit konkurenční soupeření, jak Trump zřejmě nedávno naznačoval, když kritizoval evropskou komisařku pro hospodářskou soutěž Margrethe Vestagerovou.
Člověk se může ptát: Jaká je obchodní strategie Facebooku a proč se zdá, že jeho nový podnik vyvolává tak silný zájem tolika subjektů? Možná si chtějí odkrojit z rent, které plynou platformám, skrze něž se zpracovávají transakce. Fakt, že se domnívají, že silnější konkurence nestlačí zisky téměř na nulu, je dokladem důvěry firemního sektoru ve vlastní schopnost třímat tržní moc – a ve vlastní politickou sílu zajistit, že vláda nezasáhne s cílem tyto excesy potlačit.
Subscribe now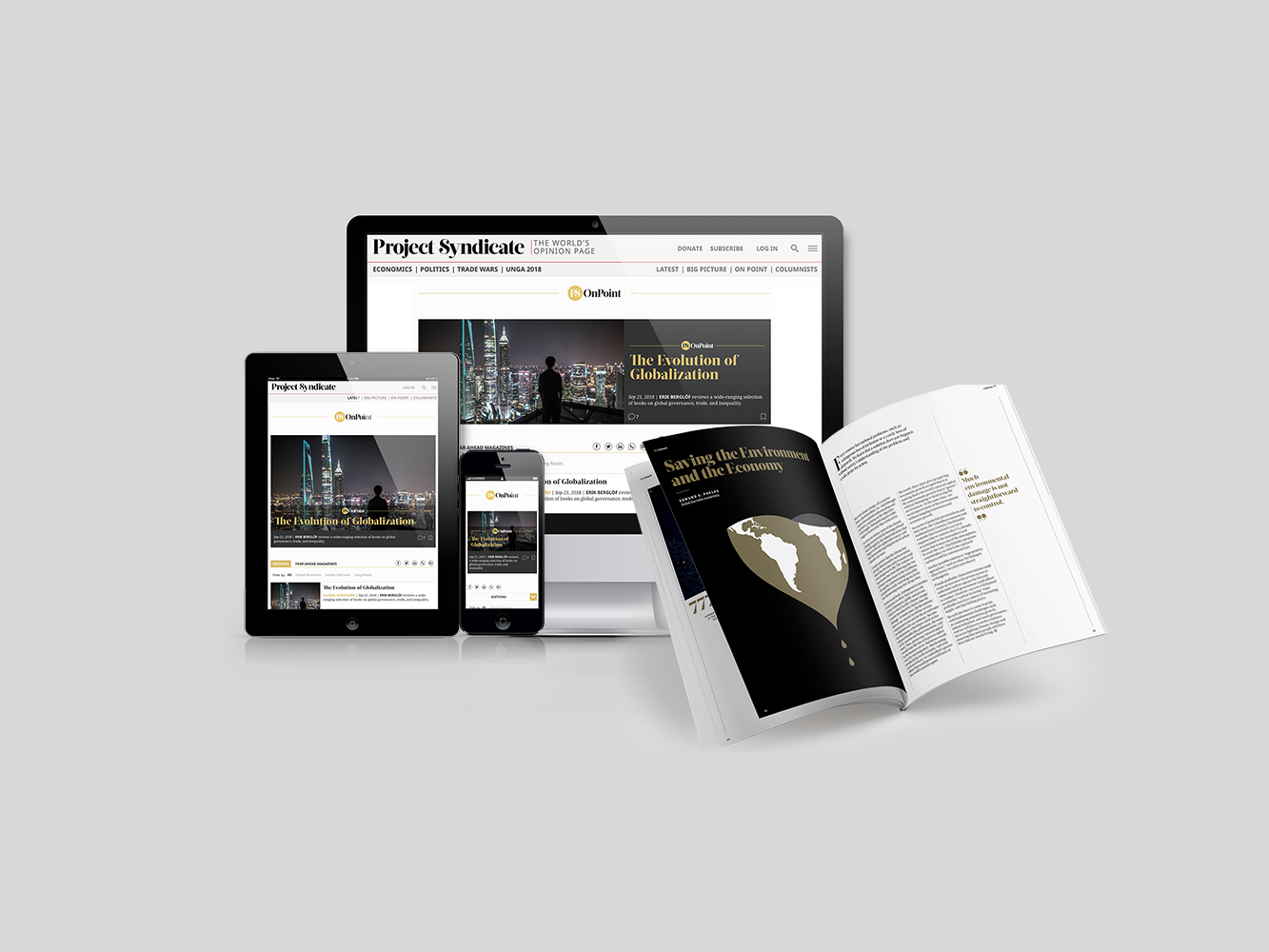 Subscribe now
Get unlimited access to OnPoint, the Big Picture, and the entire PS archive of more than 14,000 commentaries, plus our annual magazine, for less than $2 a week.
S opětovně potvrzeným odhodláním Nejvyššího soudu USA podrývat americkou demokracii se Facebook a jeho přátelé mohou domnívat, že se nemají čeho bát. Měli by ale zakročit regulátoři, pověření nejen udržováním stability, ale také zajišťováním konkurence ve finančnictví. Jinde ve světě je přitom pro americkou technologickou dominanci a její protisoutěžní praktiky méně nadšení.
Hodnota nové měny, nazvané libra, bude údajně fixovaná vůči globálnímu koši měn a 100% krytá – patrně mixem státních pokladničních poukázek. Tady je tedy další možný zdroj příjmů: při nevyplácení úroků za "vklady" (tradiční měny směněné za libru) může Facebook sklízet arbitrážní zisky z úroků, které za tyto "vklady" získá. Proč by však někdo dal Facebooku neúročený vklad, když by své peníze mohl vložit do ještě bezpečnější poukázky vlády USA nebo do fondu peněžního trhu? (Významnou komplikací se zdá zaznamenávání kapitálových zisků a ztrát, kdykoli dojde k transakci, při níž se libra převede zpět na místní měnu, a dále splatných daní, tedy pokud Facebook nemá za to, že si s naší daňovou soustavou nemusí dělat starosti, podobně jako s ochranou soukromí a hospodářské soutěže.)
Na otázku po obchodní strategii existují dvě zřejmé odpovědi: jednou je, že lidé zapojení do nekalých aktivit (možná včetně současného amerického prezidenta) jsou ochotní zaplatit pěkný peníz, aby jejich skutky – korupce, krácení daní, obchod s drogami či terorismus – zůstaly neodhaleny. Proč by ale kdokoli – natož vláda či regulátor finančnictví – po dosažení tak značného pokroku při potlačování snah zneužívat finanční soustavy k usnadňování trestné činnosti mhouřil nad takovým nástrojem oko jen proto, že je označen moderní nálepkou "technologie"?
Jestli právě tohle je obchodní strategie libry, vlády by ji měly okamžitě zastavit. Libra by přinejmenším měla podléhat stejným předpisům o transparentnosti, které platí pro zbytek finančního sektoru. Jenže pak by to nebyla kryptoměna.
Jinou možností je vytěžovat údaje, jež transakce s librou přinesou, podobně jako všechna ostatní data, která se Facebooku dostanou do rukou – a tím upevňovat svou tržní moc a zisky a dál podrývat naši bezpečnost a soukromí. Facebook (či asociace Libra) může slíbit, že to dělat nebude, ale kdo by tomu věřil?
Dále je tu obecnější otázka důvěry. Každá měna se opírá o důvěru, že poctivě vydělané dolary, které si do ní "uložíme", budou na vyžádání splatné. Sektor soukromého bankovnictví už dlouho dokládá, že v tomto ohledu důvěryhodný není, a proto bylo zapotřebí nových obezřetnostních nařízení.
Facebook však během několika krátkých let dosáhl takové úrovně nedůvěry, k jaké se bankovnictví propracovávalo mnohem déle. Tváří v tvář volbě mezi penězi a dodržením slibů čelní představitelé Facebooku zas a znovu shrábli peníze. Není přitom nic, co by se peněz týkalo víc, než právě vytvoření nové měny. Jedině hlupák by svůj blahobyt s důvěrou svěřil do péče Facebooku. Možná že ale právě o to jde: kdo jiný než Facebook, s tak ohromným objemem osobních údajů o 2,4 miliardy měsíčně aktivních uživatelů, ví nejlíp, kolik hejlů naletí každou minutu?
Z angličtiny přeložil David Daduč