Proč rozšířit právo na smrt
MELBOURNE – Právo na asistované úmrtí se dál šíří. Španělský parlament schválil v březnu zákon, který má platit od června a umožňuje lékařům, aby asistovali dospělým pacientům při umírání, pokud tito pacienti trpí "závažným a neléčitelným" onemocněním, které jim způsobuje "nesnesitelné utrpení". Lékař může buďto předepsat smrtelnou dávku léku, který pacient užije sám – pro tento způsob existuje několik termínů, například lékařská pomoc v umírání, dobrovolné asistované umírání či asistovaná sebevražda –, případně podá pacientovi smrtící injekci, což se označuje jako dobrovolná eutanazie.
Rovněž portugalský parlament schválil v únoru legislativu umožňující smrtelně nemocným pacientům dobrovolnou eutanazii. Portugalský prezident Marcelo Rebelo de Sousa nechal zákon posoudit Ústavním soudem, který ho odmítl s odůvodněním, že není dostatečně přesný. Očekává se, že parlament schválí revidovanou verzi, jež by měla vstoupit v platnost ještě před koncem roku.
Jiné země zašly ještě dál. Kanada od roku 2016 umožňuje lékařskou pomoc při umírání – asistovanou sebevraždu i dobrovolnou eutanazii – u pacientů, jejichž přirozenou smrt lze "racionálně předpovědět". Zákon vznikl v reakci na nález Kanadského nejvyššího soudu, podle něhož tehdy platné zákazy asistované sebevraždy a dobrovolné eutanazie porušovaly kanadskou Listinu práv a svobod.
Kanaďané zákon podporovali, ale podle jednoho průzkumu veřejného mínění ho osm z deseti respondentů pokládalo za příliš omezující. V případu, který se v roce 2019 řešil v Quebeku, Nejvyšší soud této provincie rozhodl, že omezování asistované sebevraždy na pacienty, jejichž přirozenou smrt lze předvídat, představuje porušení listiny práv.
Po rozsáhlých veřejných konzultacích a parlamentní debatě tedy kanadský parlament v březnu schválil úpravy, podle nichž mohou pacienti žádat o asistovanou sebevraždu v případě, že trpí "intenzivní a nevyléčitelnou zdravotní újmou", která je definována jako "závažná a neléčitelná nemoc či postižení, pokročilý stav nezvratného úbytku schopností nebo trvalé fyzické či psychické utrpení, které je pro (pacienty) nesnesitelné a nelze ho zmírnit za podmínek, jež pokládají za přijatelné".
Ačkoliv se tedy o asistovanou sebevraždu mohou nyní ucházet i pacienti, jejichž přirozenou smrt nelze racionálně předpovědět, žádosti těchto pacientů musí projít dalším posouzením včetně povinného devadesátidenního období, během něhož se oprávněnost pacientova požadavku zkoumá například formou poradenství či kvalitnější paliativní péče, která může zmírnit jeho utrpení.
Subscribe to Project Syndicate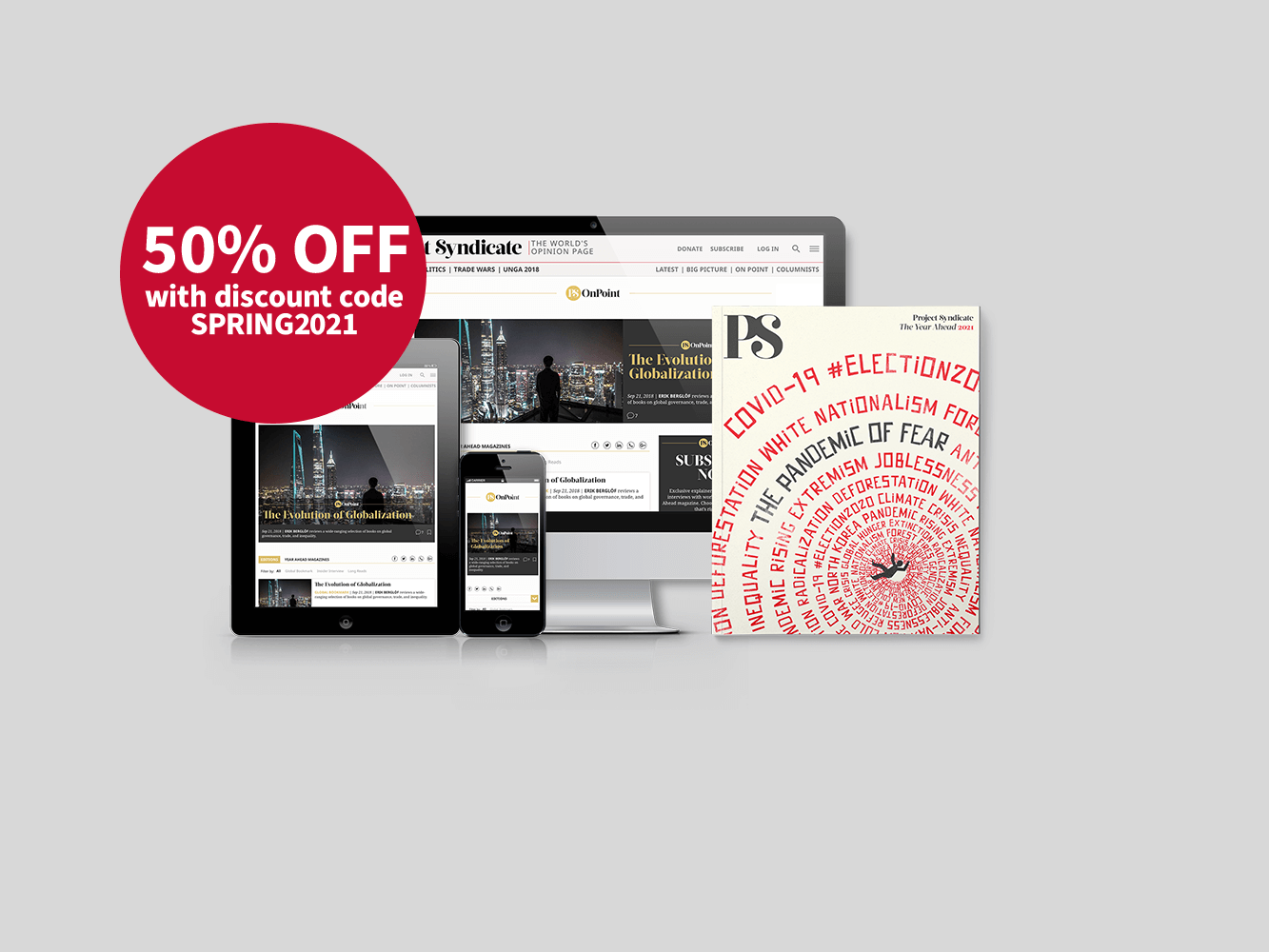 Subscribe to Project Syndicate
Enjoy unlimited access to the ideas and opinions of the world's leading thinkers, including weekly long reads, book reviews, topical collections, and interviews; The Year Ahead annual print magazine; the complete PS archive; and more. All for less than $5 a month.
Legislativa z roku 2016 vyžadovala přezkoumání zákona parlamentem po pěti letech. Kromě všeobecného zhodnocení, jak zákon v praxi funguje, toto přezkoumání posoudí i dvě otázky, které pomohou určit ráz veřejné diskuse o asistované sebevraždě. První otázka zní, zda by se měly povolit žádosti do budoucna (například u člověka v raném stadiu demence, který si sice ještě dokáže užívat života, ale nepřeje si žít ve chvíli, kdy tuto schopnost pozbude). A za druhé se bude při přezkoumávání řešit otázka, zda by měla být asistovaná sebevražda dostupná člověku, jehož nesnesitelné a nevyléčitelné utrpení je způsobeno duševním onemocněním.
Otázka, zda umožnit žádosti do budoucna, bude stále naléhavější, neboť populace stárne a u většího počtu lidí se stačí rozvinout demence. Nizozemský Nejvyšší soud loni rozhodl, že lékaře nelze trestně stíhat za eutanazii pacientů, kteří jim poskytli písemný souhlas, ale později ztratili schopnost takový souhlas vyjádřit.
Základním důvodem povolení této praxe je skutečnost, že umožňuje pacientům v raných stadiích demence užívat si života beze strachu, že pokud nespáchají sebevraždu ve chvíli, kdy jsou toho ještě schopni, stane se z nich to, čemu Gillian Bennettová, kanadská bojovnice za možnost žádat o asistovanou sebevraždu do budoucna, říkala "prázdná slupka". Bennettová spáchala sebevraždu, protože jí diagnostikovali demenci a ona si nechtěla prodlužovat život, kterého už si nebude schopna užívat a bude v něm zcela odkázaná na zdravotní sestry, jež by měly vykonávat své povolání na pacientech schopných mít z jejich péče užitek.
Kanadský zákon z roku 2021 výslovně vylučuje duševní onemocnění coby jediný důvod k umožnění asistované sebevraždy, avšak toto vyloučení za dva roky automaticky pomine. Tím vzniká lhůta, do které musí parlament rozhodnout, jaké pojistky jsou zapotřebí k tomu, aby bylo zajištěno, že utrpení duševně nemocných lidí žádajících o asistovanou sebevraždu je skutečně nezvratné.
Nelze pochybovat o tom, že některým duševně nemocným lidem léčba nepomůže a že tito lidé nesmírně trpí. Dá se tedy jen těžko pochopit, proč v případě, že na asistovanou sebevraždu stačí utrpení dané nevyléčitelným, ale nikoliv smrtelným fyzickým onemocněním, nemělo by na ni stačit stejně velké nebo ještě větší utrpení způsobené nevyléčitelným onemocněním duševním. Lidem trpícím neléčitelnou depresí nebo jiným duševním onemocněním nereagujícím na léčbu navíc může učinit život snesitelnějším i pouhé vědomí, že splňují podmínky pro umožnění eutanazie.
Duševní onemocnění se jako důvod k eutanazii akceptuje v Belgii a v Nizozemsku. Výzkum stovky psychiatrických pacientů v Belgii, kteří požádali o eutanazii na základě psychického utrpení, zjistil, že 48 žádostí bylo vyřízeno kladně, ale osm těchto pacientů nakonec eutanazii odložilo či zrušilo, "protože samo vědomí, že mají tuto možnost, u nich vyvolalo takový klid na duši, že pokračovali v životě".
Jedinou zbývající otázkou by tedy mohla být spolehlivost psychiatrického posuzování, zda je pacientovo duševní onemocnění neléčitelné a zda bude pokračovat. Nakonec však jen pacient může posoudit, nakolik je jeho utrpení nesnesitelné, a jaká váha by se tudíž měla přikládat možnosti, že toto utrpení skončí s další léčbou či samo o sobě.
Z angličtiny přeložil Jiří Kobělka