Una Crisi Finanziaria Made in China?
LONDRA – Mentre il Fondo Monetario Internazionale e la Banca Mondiale si preparano per il loro incontro annuale della prossima settimana, tutti gli occhi sono puntati su Evergrande, il secondo operatore immobiliare cinese, che a quanto pare non può rimborsare circa 300 miliardi di dollari che attualmente deve a banche, obbligazionisti, dipendenti e fornitori. Con il colosso immobiliare sull'orlo della bancarotta, il mondo è costretto a contemplare uno scenario che non aveva mai preso seriamente in considerazione: una crisi finanziaria made in China.
Gli osservatori sono stati pronti nel tracciare parallelismi tra la debacle di Evergrande e le crisi passate. Alcuni la paragonano al crollo del 2008 della banca di investimento statunitense Lehman Brothers, che ha innescato una massiccia crisi bancaria e finanziaria. Altri ricordano il quasi collasso dell'hedge fund Long-Term Capital Management nel 1998, scongiurato solo da un salvataggio della Federal Reserve statunitense a protezione dei mercati finanziari. Altri ancora richiamano il fallimento della bolla immobiliare giapponese negli anni '90.
In tutti questi casi, la combinazione di un'eccessiva leva finanziaria ed attività sopravvalutate ha innescato instabilità. Ma nessuno di loro offre davvero un'interpretazione chiara sulla situazione di Evergrande, a causa delle peculiarità del sistema bancario e finanziario cinese, che è guidato dalla politica, non dai mercati.
Mentre un paese come gli Stati Uniti può fornire un salvataggio quando il collasso finanziario sembra imminente, la Cina interviene regolarmente nei mercati dei capitali e tollera pochi rischi per la stabilità finanziaria. Le autorità monetarie cinesi sono quindi esperte nella gestione dei problemi finanziari delle imprese nazionali, nel proteggere quelle in difficoltà dal contagio, nel garantire bassi costi di finanziamento, e nel fornire salvataggi selettivi.
Nel progettare tali salvataggi, è improbabile che le autorità cinesi stiano a preoccuparsi sulla questione se un'azienda sia davvero "troppo grande per fallire", come hanno fatto le autorità statunitensi nei giorni precedenti al fallimento di Lehman Brothers. La Cina preferirebbe di gran lunga rischiare l'azzardo morale piuttosto che mettere a repentaglio la stabilità finanziaria.
Detto questo, è probabilmente lecito ritenere che la Cina interverrà per gestire il crollo di Evergrande. Ma l'episodio lascerà comunque due grandi "cicatrici" sull'economia cinese.
Subscribe to Project Syndicate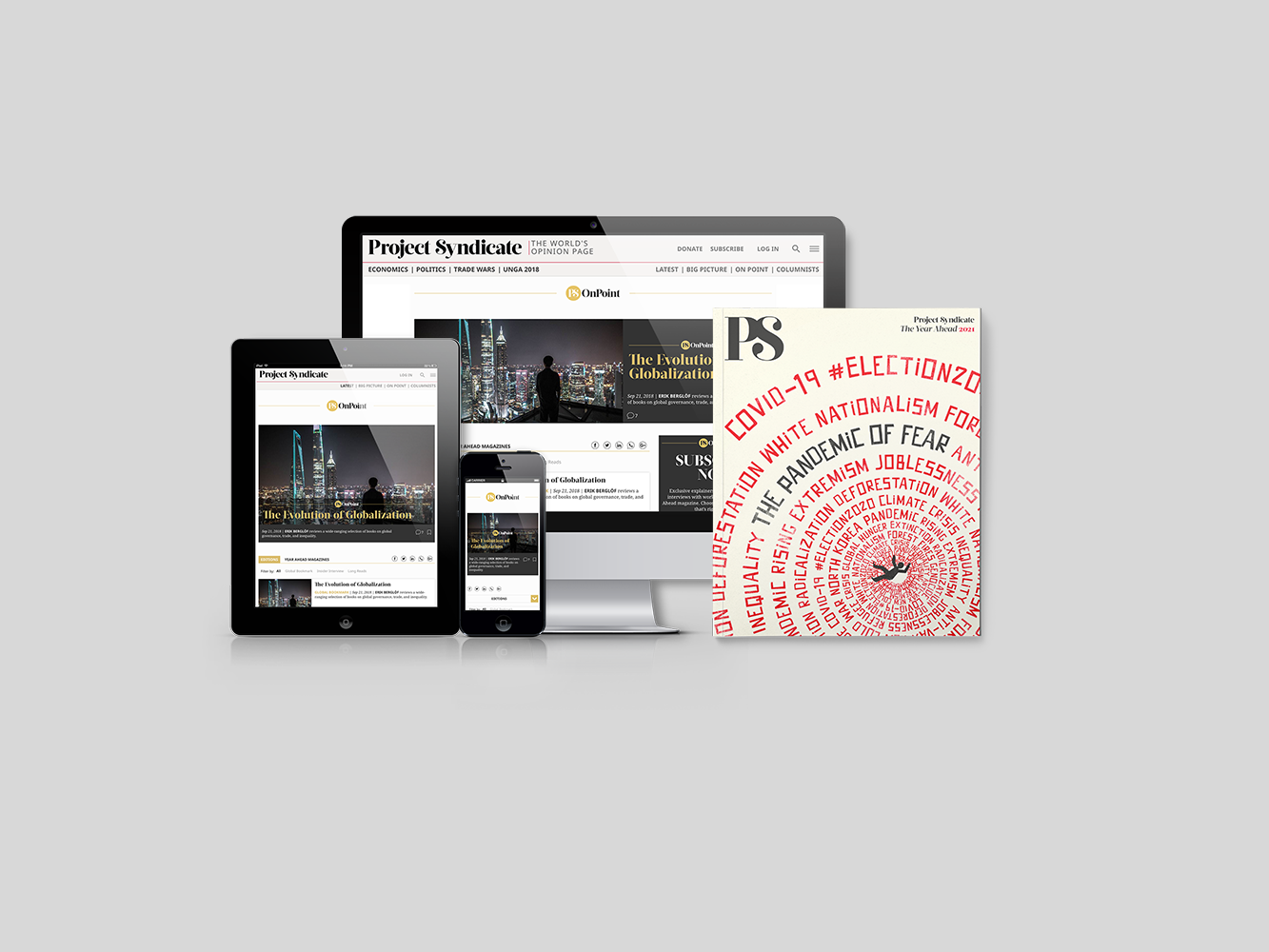 Subscribe to Project Syndicate
Enjoy unlimited access to the ideas and opinions of the world's leading thinkers, including weekly long reads, book reviews, topical collections, and interviews; The Year Ahead annual print magazine; the complete PS archive; and more – for less than $9 a month.
In primo luogo, poiché gli investitori stranieri non saranno protetti, la fiducia subirà qualche colpo, specialmente nel mercato del credito offshore cinese, che è particolarmente esposto ai rischi di Evergrande. I rendimenti delle obbligazioni cinesi in dollari spazzatura sono balzati attorno al 15%, il livello più alto in circa un decennio.
Dalla sua istituzione nel 2010, il mercato offshore è stato centrale nella strategia cinese per rendere il renminbi una valuta internazionale liquida e liberamente utilizzabile, poiché consente l'elusione dei controlli sui capitali nazionali. Ma gli investitori stranieri sono stati estremamente cauti nel trattare attività denominate in renminbi in questo mercato. La saga di Evergrande rafforzerà i loro timori, almeno per ora, costringendo la Cina a ripensare la sua strategia sul renminbi.
La seconda "cicatrice" resterà sull'economia reale cinese. Il settore immobiliare rappresenta quasi il 30% del PIL cinese, rispetto al 19% degli Stati Uniti. E il valore aggiunto immobiliare contribuisce per circa il 6,5% al PIL. (Se si considerano i contributi indiretti, come gli investimenti in immobilizzazioni, il contributo del settore alla crescita è ancora maggiore).
L'implosione di Evergrande potrebbe quindi avere gravi conseguenze per l'occupazione e la crescita. Se si innesca un calo dei prezzi delle azioni e degli immobili – l'edilizia abitativa costituisce il 78% delle attività cinesi, rispetto al 35% degli Stati Uniti – anche la fiducia dei consumatori, e quindi i consumi, potrebbero subire un duro colpo.
La domanda è se la Cina sarà in grado di contenere la crisi di Evergrande ed impedire che le sue conseguenze si riversino sui mercati finanziari globali. Finora, l'aspettativa sembra essere che la Cina riesca a circoscrivere il problema. Anche se Evergrande crolla, la logica è che il sistema bancario e finanziario cinese sia abbastanza robusto e resiliente da resistergli. Inoltre, la risposta politica a qualsiasi instabilità sarebbe molto probabilmente efficace, eguagliando in velocità e dimensioni la mossa effettuata della Fed del 2008 per sostenere il sistema bancario statunitense. Sono disponibili diversi strumenti politici, tra cui l'allentamento monetario e fiscale.
Ma non vi è alcuna garanzia che la risposta politica non ritardi rispetto agli eventi, con considerazioni politiche che potrebbero impedire l'azione. In tal caso, il resto del mondo ne risentirebbe.
Dalla crisi finanziaria globale del 2008, il sistema finanziario cinese si è ampliato fino a diventare uno dei più grandi al mondo, con attività pari a quasi il 470% del PIL. Ed è diventato più integrato con il resto del mondo attraverso flussi di investimento e prestiti diretti. Ma mentre il sistema finanziario cinese è oggi di importanza sistemica, non è chiaro se la rete di sicurezza finanziaria internazionale – fornita da istituzioni finanziarie multilaterali, in particolare il FMI – si sia ampliata adeguatamente a questo riguardo.
Attualmente si stima che tale rete di sicurezza ammonti a circa 2700 miliardi di dollari (in base alle risorse finanziarie immediatamente disponibili, escluse le risorse pre-impegnate). Questo è meno delle riserve di valuta estera della Cina – attualmente di circa 3200 miliardi di dollari. Basterebbe questo per evitare il disastro in caso di crisi sistemica tutta cinese? Gli Stati Uniti – il principale azionista del FMI – potrebbero mai accettere che il Fondo estenda assistenza e risorse adeguate per fronteggiare una tale crisi?
Fortunatamente, questo scenario sembra ancora improbabile. Ma non dovrebbe essere liquidato a priori. Dopotutto, quanti eventi a bassa probabilità si sono verificati negli ultimi due decenni? Per lo meno, la crisi di Evergrande dovrebbe scuoterci dalla nostra noncuranza riguardo ai rischi finanziari globali. Dobbiamo costruire la resilienza, non politicizzare l'architettura finanziaria multilaterale. E se una crisi finanziaria sistemica colpisce la Cina, dobbiamo sapere chi interverrà per salvare il resto del mondo – e come.