Může reforma eurozóny pomoci zkrotit Trumpa?
,
BRUSEL – Americký prezident Donald Trump k uskutečňování svých zahraničněpolitických cílů používá postupů ekonomické války. V srpnu jeho administrativa oznámila, že u dovozu oceli a hliníku z Turecka zvýší cla na dvojnásobek, aby vyvinula tlak na turecké orgány s cílem vynutit si propuštění amerického pastora zadržovaného dva roky pro obvinění ze špionáže. Počátkem příštího měsíce Spojené státy také vystupňují unilaterální sankce vůči Íránu.
Trumpova administrativa ví, že klíčovým zdrojem amerického ekonomického vlivu je úloha dolaru coby světově dominantní rezervní měny. K potlačení neúměrné americké moci destabilizovat globální ekonomiku je tedy zapotřebí snížit podíl mezinárodního obchodu uskutečňovaného v dolarech. Může jako věrohodná alternativa posloužit euro?
Euro je druhou nejvýznamnější měnou na světě, ale za americkým dolarem stále hodně zaostává. Dvě třetiny všech půjček vydaných místními bankami v cizích měnách jsou denominovány v dolarech, naproti tomu v eurech jen 20 %. Podobné proporce platí i pro globální devizové rezervy.
Předseda Evropské komise Jean-Claude Juncker má chuť to změnit. Minulý měsíc označil za "absurdní", že "Evropa platí 80 % svých účtů za dovoz energií – v hodnotě 300 miliard eur ročně – v amerických dolarech," byť jen asi 2 % energetického importu EU pochází z USA. Poté vyzval, aby se euro stalo "nástrojem nové, suverénnější Evropy", a slíbil, že "předloží iniciativy k posílení mezinárodní role eura".
Juncker není mezi evropskými lídry jediný, kdo si uvědomuje, jak mocným nástrojem může jednotná měna být, co se týče uplatnění síly. Německý ministr zahraničí Heiko Maas navrhl, aby Evropská unie vytvořila vlastní systém mezinárodních plateb.
Avšak třebaže jsou tyto návrhy ambiciózní, přehlížejí možná, co je pro pevnější postavení eura skutečně nutné. Pokud vzroste role eura v mezinárodním obchodu, vzroste také objem aktiv denominovaných v eurech, jež drží zahraniční společnosti, a úhrn úvěrů denominovaných v eurech. Bobtnání globálního obchodu v eurech by mohlo vést ke vzniku exponovanosti zahraničních bankovních soustav vůči této měně.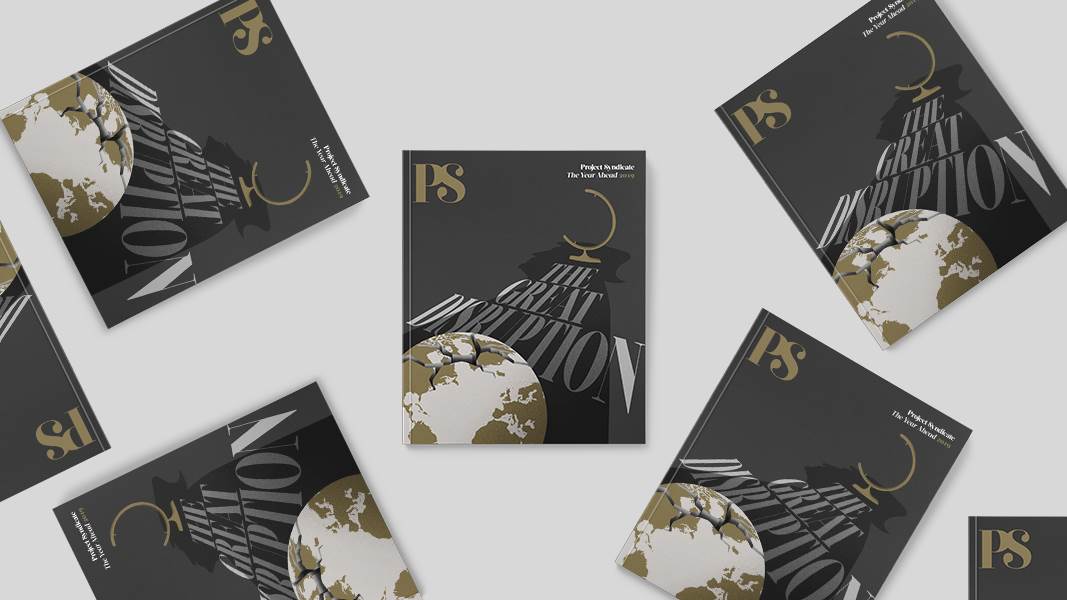 The Year Ahead 2019
Featuring commentaries by Joseph Stiglitz, Sri Mulyani Indrawati, Angus Deaton, Célestin Monga, Jean-Claude Juncker, and other leading thinkers. Now available for pre-order.
To znamená, že v případě krize by Evropská centrální banka musela konat, tak jako v minulosti Federální rezervní systém USA. Během globální finanční krize roku 2008 sloužil Fed jako faktický globální věřitel poslední záchrany, který souhlasí s nezajištěnými swapovými spoji nejen s centrálními bankami rezervních měn, jako je ECB a Švýcarská národní banka, ale i s rozvíjejícími se ekonomikami typu Mexika a Brazílie. Cílem bylo stabilizovat globální ekonomiku, ale likvidita také pomohla předejít domácím otřesům vlivem prodejů dolarových aktiv v zahraničí a zastavit honbu zahraničních bank za nákupem dolarů.
ECB se přiklonila k mnohem užšímu přístupu. Koncem roku 2008 začala dodávat eura centrálním bankám v Maďarsku, Lotyšsku a Polsku, ale požadovala, aby jako zajištění poskytly cenné papíry denominované v euru. ECB chtěla chránit svou bilanci před nezajištěnou expozicí vůči maďarskému forintu či polskému zlotému. Tyto země ale měly příliš málo způsobilých cenných papírů, aby za počátečních podmínek ECB získaly dostatek eur. ECB trvalo další rok, než pod tlakem z Rakouska a dalších zemí vytvořila s maďarskou a polskou centrální bankou řádné swapové spoje zajištěné v cizí měně.
Likviditu v eurech poskytne ECB i dnes jen zemím považovaným za systémově podstatné pro eurozónu. Tento přístup vyhýbající se riziku kontrastuje jak s přístupem Fedu, tak – ještě výmluvněji – Čínské lidové banky, která v posledních letech vytvořila rozsáhlou síť swapových spojů, aby podpořila používání žen-min-pi v obchodu, a tedy jeho postavení coby mezinárodní měny.
Má-li se Junckerova vize uskutečnit, ECB bude muset od takového provinčního uvažování ustoupit a přijmout úlohu mezinárodního věřitele poslední záchrany po vzoru Fedu. Zůstává však nejisté, zda by ECB byla ochotna ponechat část své bilance otevřenou vlivům osudů zemí mimo eurozónu.
ECB má dobrý důvod k opatrnosti: postrádá politický protějšek, jakým je v případě Fedu ministerstvo financí USA. Za neexistence ministra financí eurozóny, s nímž by ECB za krize mohla koordinovat postup, by se její rozhodnutí pomoci třetím zemím – dokonce i zemím EU – mohlo setkat se silným odporem. Dobrým příkladem může být zdráhavost ECB swapovově se spojit s Maďarskem: Maďarsko se už tehdy od EU distancovalo.
Nakonec se ECB odhodlala udělat pro záchranu eura, "cokoli bude zapotřebí". Pokud ale evropští lídři chtějí prosadit Junckerovu vizi zpevnění suverenity EU posílením mezinárodní role eura, nemohou spoléhat na to, že se ECB bez řádné institucionální podpory k takovému přístupu opět přikloní.
Namísto toho by lídři eurozóny měli dokončit reformy konstrukce měnové unie a zajistit politický protějšek ECB, který by podporoval centralizovanou měnovou politiku. Právě to je nejlepší počáteční reakce na Trumpovy ekonomické útoky. Cokoli jiného by bylo – opět – zapřahání kočáru před koně.