Europa debe corregir su normativa fiscal
TRENTO – A principios de este año, sostuve que en países donde los tipos de interés son extremadamente bajos y la deuda pública se encuentra en un nivel que los inversores consideran seguro (lo que reduce su costo desde el punto de vista fiscal y económico), un aumento del déficit fiscal puede ser necesario para compensar las limitaciones de la política monetaria. La eurozona ya llegó a ese estadio.
Tras la crisis financiera de 2008 y la posterior crisis del euro, la política monetaria cumplió un papel fundamental en la estabilización y revitalización de la eurozona, una proeza que demandó pragmatismo, creatividad y talento político de parte del presidente del Banco Central Europeo, Mario Draghi. Pero aunque a la política monetaria todavía le queda bastante combustible, no se puede esperar que vuelva a desempeñar ese papel una vez más.
En cambio, la política fiscal como herramienta cíclica (el otro componente clave de una gestión macroeconómica keynesiana sólida) ha sido subutilizada, y por ello la producción de la eurozona todavía no alcanza su nivel potencial. Es un problema urgente que ningún país podrá resolver por separado: demanda una respuesta concertada de la eurozona. Pero aunque hoy la necesidad de un presupuesto común a toda la eurozona, que permita sostener un incremento del gasto, es mucho más acuciante que en el pasado, su creación implica coparticipación de riesgos entre los estados miembros, una cuestión políticamente difícil.
Sin embargo, hay otras medidas que podría aplicar la eurozona, comenzando por una modificación de la normativa fiscal. Con tipos de interés tan bajos, limitar el endeudamiento al 60% del PIB ya no es una meta correcta (si es que alguna vez lo fue). No sólo habría que aumentar ese límite, sino también flexibilizar el requisito de que los estados miembros que lo superen vuelvan a ajustarse a él a determinada velocidad. Además, como las autoridades monetarias tienen poco margen de maniobra, la Unión Europea debe conceder a los gobiernos más libertad para estimular la demanda por medio de la política fiscal. Eso implica aflojar también el límite del 3% del PIB al déficit fiscal.
Por supuesto, no hay que dar carta blanca a los gobiernos, pero tampoco atarles tanto las manos. Lo que la UE necesita es una nueva filosofía normativa. La eurozona acumuló tantas restricciones (bajo el supuesto de que los gobiernos siempre se comportarán mal o tratarán de hacer trampa) que el resultado a veces es inabarcable.
Como primera medida, la Comisión Europea debe dejar de microgerenciar las políticas fiscales de los estados miembros. Sólo debería intervenir cuando un gobierno vaya camino de acumular una deuda realmente insostenible (algo que sin duda puede ocurrir bajo un liderazgo irresponsable). Mientras eso no ocurra, la tarea principal de la Comisión debería ser dar información a los mercados acerca de la salud de la economía de cada país y de la trayectoria probable de su deuda.
Subscribe now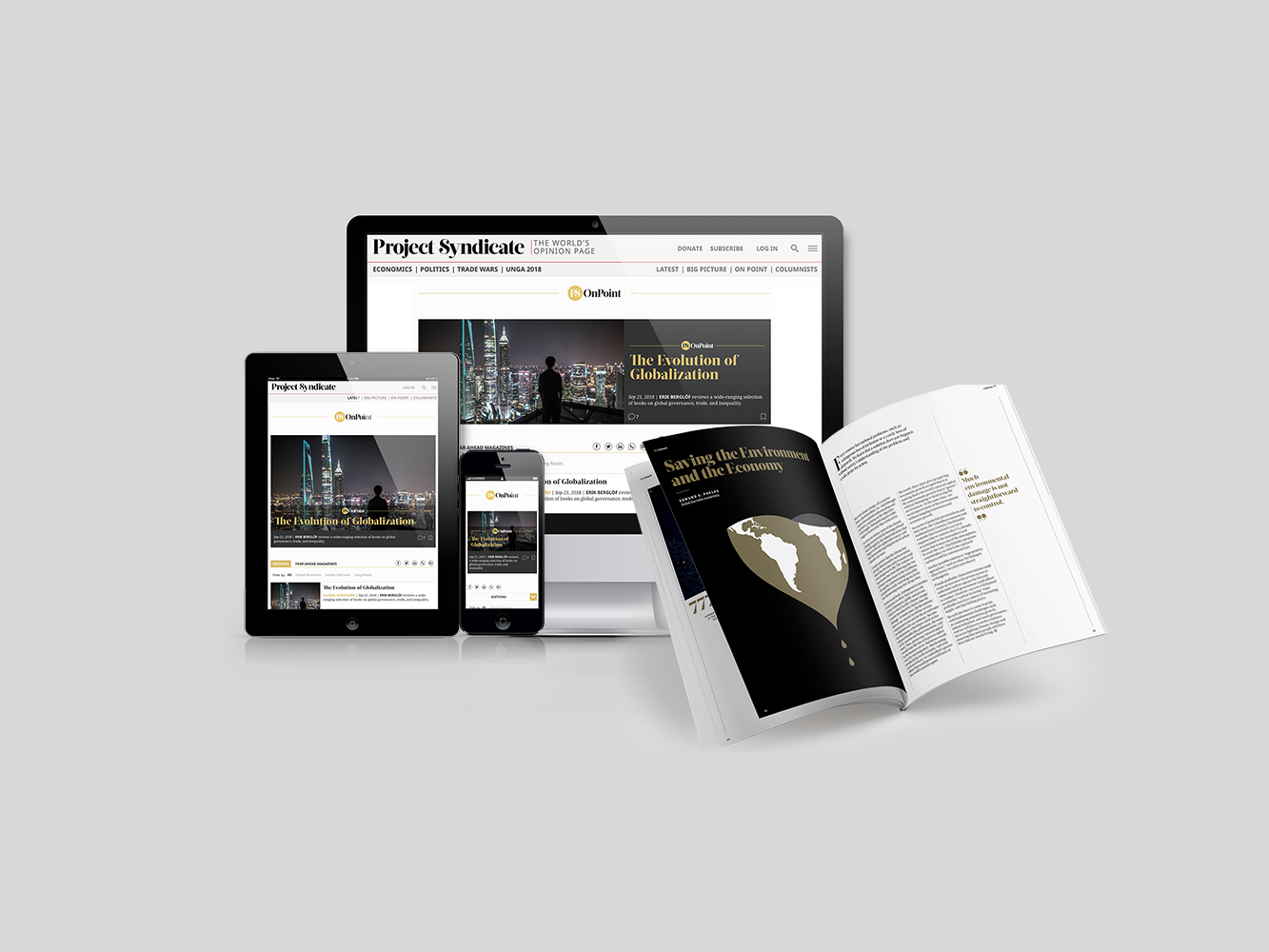 Subscribe now
Get unlimited access to OnPoint, the Big Picture, and the entire PS archive of more than 14,000 commentaries, plus our annual magazine, for less than $2 a week.
Así, serán los mercados los que decidan. Al fin y al cabo, el margen fiscal está en los ojos del inversor. La deuda pública de Japón es elevada, pero a los inversores no parece preocuparles; pero Italia, que ahora debe pagar una importante prima de riesgo, es otra cosa. De modo que el desafío para los gobiernos de los estados miembros ya no sería complacer a la Comisión, sino convencer a los inversores de que manejan sus deudas en forma responsable.
Como segunda medida, la eurozona debe mejorar la coordinación entre las políticas fiscal y monetaria. (En realidad, eso lo necesitó siempre, pero ahora se ha vuelto especialmente urgente.) En este estadio, la política monetaria ya no puede hacer todo sola. Se necesita estímulo en la forma de una expansión fiscal para compensar lo que el BCE no puede proveer. Pero ningún país tiene un incentivo para hacerlo por separado, porque los estados miembros están tan integrados que una parte de cualquier expansión fiscal se perderá inevitablemente por derrame en la forma de un aumento de las importaciones.
De modo que lo que se necesita es, o un mecanismo de coordinación por medio del cual cada país se comprometa a financiar por su cuenta una mayor expansión fiscal, o preferentemente (aunque esto genera más controversia) un presupuesto común, respaldado con eurobonos, que luego pueda usarse para financiar un incremento del gasto en cada país, sólo cuando sea necesario.
Hay mucho en juego. Sin un límite de deuda más alto y una mejor coordinación (por medio de un mecanismo nuevo o un presupuesto común) la política fiscal seguirá siendo demasiado restrictiva, la actividad económica insuficiente, y el riesgo de que los populistas salgan a ofrecer soluciones simplistas demasiado alto. Y es lo último que necesita la eurozona.
Este artículo es parte de la cobertura que hace Project Syndicate del Festival de Economía de Trento. Puede encontrar más información sobre el evento aquí. La nómina de artículos de Project Syndicate relacionados se encuentra aquí.