Vize EU pro Arktidu
Brusel — Arktická oblast se rychle mění v důsledku globálního oteplování, stupňujícího se boje o zdroje a geopolitické rivality. Pokud jde o budoucnost tohoto regionu, Evropská unie má zájem smysluplně přispět k jeho zachování, ale také podpořit jeho rozvoj. Naším záměrem je v této oblasti působit aktivněji prostřednictvím klimatických opatření, mezinárodní spolupráce a opatření udržitelného hospodářského rozvoje, přičemž primárním naším cílem je zaměřovat se na problémy obyvatel.
Zelená dohoda pro Evropu učiní z Evropy do roku 2050 první klimaticky neutrální kontinent a náš právně ukotvený závazek snížit do roku 2030 emise skleníkových plynů o 55 % představuje globální referenční měřítko. Zelená dohoda a nový přístup EU k podpoře udržitelné modré ekonomiky jsou středobodem strategie Unie pro Arktidu. Mezi naše hlavní návrhy patří apel na to, aby ropa, zemní plyn a uhlí zůstaly v zemi, a to i v arktických oblastech, a zřízení stálé přítomnosti EU v Grónsku.
Tento úkol nemůže být naléhavějším. Změnu klimatu má na zřeteli každý, ale v Arktidě k ní dochází dvakrát rychleji než kdekoliv jinde. Některé části pobřeží tohoto regionu se brzy stanou oblastí bez ledu během léta, ale následně i během zimy. Tání ledu a permafrostu uvolňuje velké množství metanu, urychluje globální oteplování a současně stoupající hladina moře v narůstající míře ohrožuje pobřežní komunity po celém světě. Zpráva Mezivládního panelu OSN pro změnu klimatu ze srpna 2021 zdůraznila, že základní příčinou tohoto vývoje je lidská činnost.
Již dnes ubývání arktického ledu otevírá přepravní trasy a usnadňuje přístup k ropě, zemnímu plynu a řadě nerostů, z nichž některé jsou klíčovými vstupy pro uspokojení rostoucí celosvětové poptávky po inovativních technologických produktech. Není tedy divu, že se Arktida stále více zaplňuje lidmi, kteří svou angažovanost stupňují. Tato strategická konkurence, ke které dochází i jinde ve světě, v narůstající míře formuje také arktickou krajinu.
Například Čína sama sebe označuje za "stát blízký arktické oblasti" a začlenila polární hedvábnou stezku do své nadnárodní iniciativy "Jeden pás, jedna cesta". Výrazně investuje do ruských nalezišť zkapalněného zemního plynu a usiluje o kratší přepravní trasy. Rusko ve stejné době buduje těžké ledoborce a zaměřuje se na severomořskou trasu s cílem zvýšit objem domácí i mezinárodní lodní dopravy, jakož i obnovit vojenské kapacity v regionu, které byly uzavřeny od konce studené války.
Tento vývoj dokládá, že Evropa musí komplexněji definovat své geopolitické zájmy, pokud chce podpořit stabilitu, bezpečnost a mírovou spolupráci v Arktidě. V tomto směru nese samozřejmě hlavní odpovědnost osm arktických států, ale u mnoha otázek, které se této oblasti dotýkají, lze řešení dosáhnout pouze prostřednictvím regionální nebo mnohostranné spolupráce. EU proto rozšíří spolupráci v těchto záležitostech se všemi zúčastněnými stranami, zejména se spojenci a partnery, jako jsou Spojené státy, Kanada, Norsko a Island.
Subscribe to Project Syndicate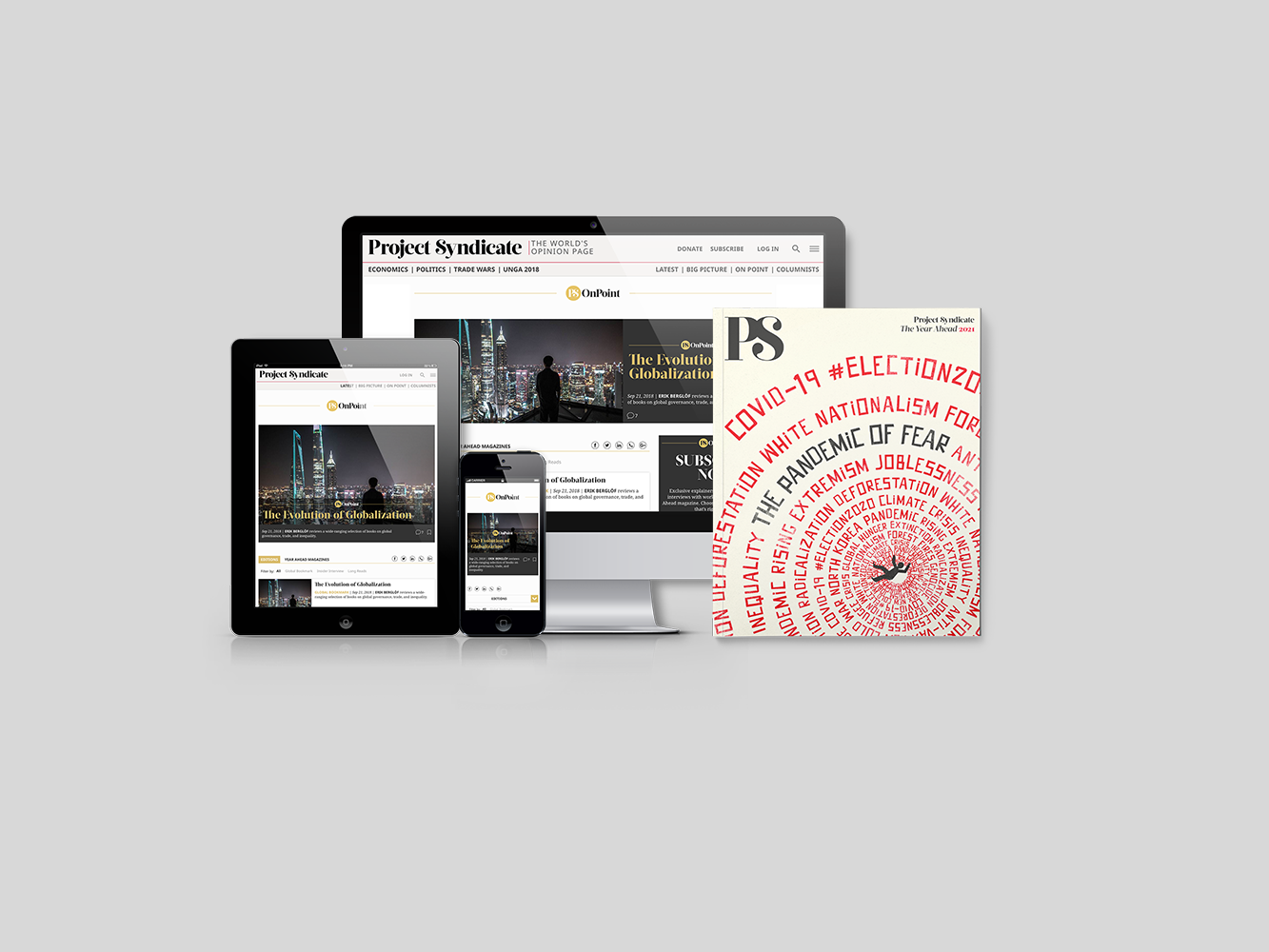 Subscribe to Project Syndicate
Enjoy unlimited access to the ideas and opinions of the world's leading thinkers, including weekly long reads, book reviews, topical collections, and interviews; The Year Ahead annual print magazine; the complete PS archive; and more – for less than $9 a month.
Například pokud jde o námořní pátrání a záchranu, potřebujeme regionální nebo polární spolupráci mezi pobřežní stráží jednotlivých států a měli bychom více využívat satelitní systémy ke snížení rizik na moři. EU je rovněž odhodlána dosáhnout úspěchu dohody, jejímž cílem je zabránit neregulovanému rybolovu na volném moři ve střední části Severního ledového oceánu. Další regionální prioritou je sociální začleňování: problémy, kterým čelí domorodí chovatelé sobů, se nezastaví na státních hranicích. Usilujeme také o účinnější spolupráci, pokud jde o normy lodní dopravy s nulovými emisemi, osvědčené postupy v oblasti telemedicíny, obnovitelné energie nebo snižování znečištění plasty.
EU disponuje desítkami let zkušeností, pokud jde o podporu regionální spolupráce, a hodlá tyto zkušenosti využít. Jsme předním zastáncem multilateralismu a bereme vážně naše mnohostranné závazky, zejména závazky týkající se boje proti změně klimatu. A Unie je samozřejmě sama součástí Arktidy. Tři z našich členských států zde mají své území a vydáváme právní předpisy, které platí v pěti arktických státech. Působíme v několika regionálních orgánech, včetně Arktické rady, Rady Barentsova euroarktického regionu a Severní dimenze, kde spolupracujeme s Ruskem, Norskem a Islandem, zejména v oblasti  environmentální dekontaminace.
EU zintenzivní svou angažovanost v arktické oblasti napříč politickým spektrem. Budeme například věnovat zvláštní pozornost zájmům a názorům mladých lidí a původních obyvatel, kteří mají jedinečnou znalost místní krajiny a jsou bezprostředními svědky změn, jež představují bezprostřední hrozbu pro nás všechny.
Přístup musí být bezpochyby integrovaný. To znamená, že spojíme naše cíle v oblasti klimatu a životního prostředí s hospodářskými příležitostmi a jednotnými opatřeními proti společným bezpečnostním hrozbám, včetně hrozeb vyplývajících z klimatické krize. Podporou silné ekologické transformace například umožníme arktickým regionům vytvářet pracovní místa v odvětvích, jako je uhlíkově neutrální energetika, ale i rozvíjet udržitelné přístupy ke konektivitě, cestovnímu ruchu, rybolovu a inovacím.
Evropa bude i nadále využívat svůj významný rozpočet na výzkum a své odborné znalosti v oblasti věd o Zemi, aby lépe porozuměla dopadům změny klimatu a reagovala na ně. A budeme usilovat o zvýšení strategické autonomie EU v oblasti nerostných surovin, které jsou důležité pro ekologickou transformaci, a současně zajistíme, aby těžba těchto klíčových surovin probíhala v souladu s nejpřísnějšími environmentálními normami.
Arktida čelí vážným, až existenčním výzvám. EU zvýší a zdokonalí svou angažovanost, aby pomohla zajistit, že přístupy založené na spolupráci při řešení problémů převáží nad potenciálně škodlivou strategickou hospodářskou soutěží.