¿Qué clase de gran potencia puede ser Europa?
BERLÍN – la Segunda Guerra Mundial y el posterior período de descolonización pusieron fin a siglos de dominación del mundo por las grandes potencias europeas. Después de 1945, ninguna de las potencias mundiales —EE. UU. y la Unión Soviética— era europea, y una plétora de nuevos estados nación independientes saltaron al escenario mundial.
Después de lograr victorias tanto en el Pacífico como en Europa, sólo EE. UU. era lo suficientemente fuerte como para brindar Occidente —que aún era dominante— un orden político y económico. Estados Unidos proporcionó protección militar y apoyo a la cooperación política y el libre mercado, mientras que el resto del mundo occidental trataba de superar las fuerzas del nacionalismo y el proteccionismo.
Estados Unidos también creó instituciones internacionales basadas en reglas. En Europa, este marco multilateral eventualmente evolucionó hacia un nuevo sistema europeo (occidental) de estados: la actual Unión Europea. Después de la disolución de la Unión Soviética en la Navidad de 1991, EE. UU. se convirtió en la única superpotencia y rápidamente contrajo excesivas responsabilidades. El momento unipolar terminó con la insensata invasión, encabezada por Estados Unidos en 2003, a Irak (un país del cual ha estado tratando de escapar durante más de una década).
De todas formas, el orden mundial no puede existir en el vacío, porque otras potencias siempre intervendrán para llenarlo. Así China, la nueva potencia emergente, se ha estado dando prisa para imponerse en el escenario mundial, al igual que una revigorizada y militarizada Rusia, la otra gran potencia mundial después de EE. UU. El orden actual no está ya definido por una o dos superpotencias, aunque tampoco se basa en el multilateralismo, ni en ningún otro marco diseñado para equilibrar intereses contrapuestos y contener, evitar o resolver conflictos.
La elección del presidente estadounidense Donald Trump marcó el principio de la renuncia activa de ese país al orden global que ayudó a construir. Con Trump, EE. UU. buscó deliberadamente destruir instituciones de posguerra como la Organización Mundial de Comercio, al tiempo que cuestionaba abiertamente alianzas internacionales de comprobada eficacia como la OTAN. La Pax Americana multilateral de la era de la Guerra Fría dio paso al regreso a un mundo en el que los países hacen valer sus intereses nacionales a expensas de otras potencias más débiles. A veces esto implica presiones económicas o diplomáticas y otras —como el caso de las actividades de Rusia en el este de Ucrania—, el uso de la fuerza.
Europa no puede simplemente soslayar o ignorar los efectos de este cambio radical. Aunque la Unión Europea es poderosa en términos económicos, tecnológicos y comerciales, no es una gran potencia por derecho propio. Carece de la voluntad política homogénea y las capacidades militares que sostienen el poder geopolítico genuino y da por sentadas muchas de sus propias tradiciones. Como entidad supranacional con 27 estados miembros, es precisamente la progenie del orden multilateral que hoy está en declive.
Subscribe now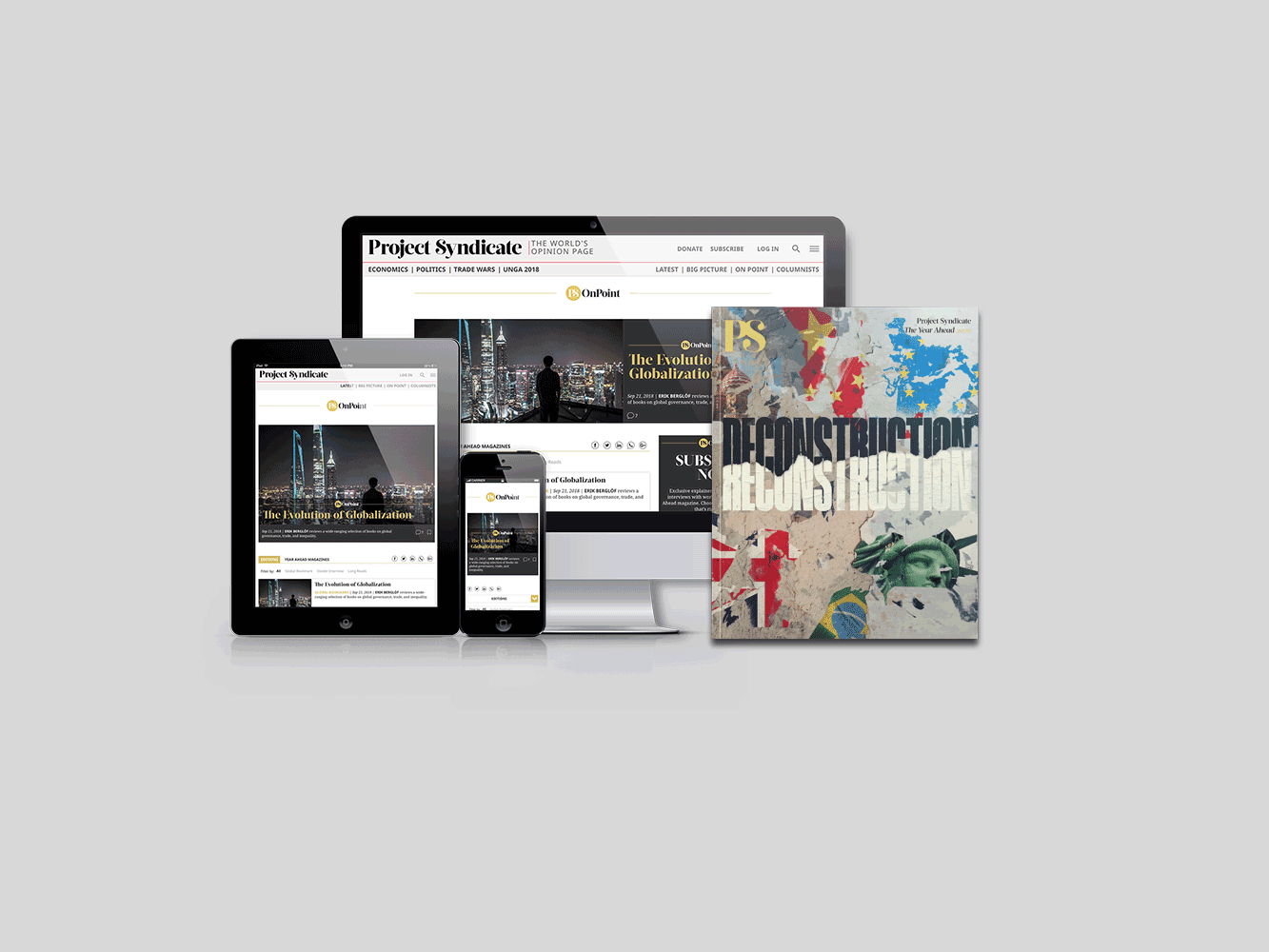 Subscribe now
Subscribe today and get unlimited access to OnPoint, the Big Picture, the PS archive of more than 14,000 commentaries, and our annual magazine, for less than $2 a week.
La historia desanda el camino y vuelve del multilateralismo basado en reglas a un sistema inestable de rivalidades entre grandes potencias. Esto entra en deplorable contradicción con la actual combinación de crecientes desafíos mundiales, de los cuales el cambio climático no es el menor. Para evitar un catastrófico calentamiento global es necesaria la acción colectiva de una comunidad internacional compuesta por la vasta mayoría de los países, no el restablecimiento de un orden mundial basado en la competencia entre estados.
Afortunadamente, la UE ya ocupa una posición de liderazgo en cuanto a la mitigación del cambio climático, tanto en términos tecnológicos como regulatorios. Ahora, la tarea de Europa es mantener y ampliar ese liderazgo, no sólo por el bien del planeta, sino en su propio beneficio económico. Después de todo, el repliegue estadounidense está obligando a Europa a convertirse en una potencia por derecho propio. De otro modo, será un mero instrumento, dependiente de otras potencias.
En términos geopolíticos, el trumpismo, el ascenso de China y el revisionismo ruso —que asume la forma de la agresión militar, debido al debilitamiento de la base económica rusa— no han dejado otra opción a los europeos más que tratar de convertirse en una gran potencia. La actual oleada de innovación tecnológica ha fortalecido aún más este imperativo. La digitalización, la inteligencia artificial, los macrodatos y, posiblemente, la informática cuántica determinarán cómo será el mundo del mañana y quién lo liderará.
La clave de la revolución digital tiene que ver con la política, no con la tecnología. Está en juego la libertad de las personas y de sociedades enteras. En el futuro digital, las libertades políticas que apuntalan la civilización occidental dependerán cada vez más de la propiedad de los datos. ¿Pertenecerán los datos europeos a empresas en Silicon Valley o en China?, ¿o estarán sujetos al control soberano de los propios europeos? Para mí, esta cuestión será crítica para establecer la condición de gran potencia para Europa en los próximos años y décadas.
Hace mucho que los europeos debaten sobre cuestiones constitucionales, como el nivel deseado de integración o confederación (Staatenverbund) para la UE. Pero, al menos de momento, ya no hay tiempo para estas discusiones. La transformación política en curso está siendo impuesta tanto a los integracionistas como a los intergubernamentalistas. El desafío ahora es transformar Europa en una gran potencia antes de que fuerzas tecnológicas y geopolíticas mayores la desalienten.
Europa no puede darse el lujo de quedar atrás tecnológicamente ni en términos de poder geopolítico. Es su responsabilidad liderar al resto del mundo en la cuestión del cambio climático, que requerirá innovaciones tecnológicas y regulatorias. En un mundo que sucumbe rápidamente a rivalidades de suma cero, convertirse en una gran potencia en términos de políticas climáticas debiera ser la principal prioridad europea.
Traducción al español por www.Ant-Translation.com