Europa debe evitar el pesimismo autocumplido
MADRID – Durante la última década, las inevitables reflexiones y predicciones de fin de año se han vuelto más y más sombrías. Y es comprensible ser pesimista; razones no faltan: desde el significativo aumento de la desigualdad, y más aún de la percepción de desigualdad en las sociedades de nuestro entorno, o la erosión sostenida de los valores y principios de gobierno democrático, hasta la velocidad de la transformación tecnológica de nuestras economías y nuestras comunidades. Todo ello genera sensación de impotencia e inseguridad. Pero no debemos permitir que predicciones pesimistas se conviertan en profecías autocumplidas.
En la Unión Europea tenemos un buen ejemplo de esta situación. El declive de su influencia internacional ha llevado a los europeos a sentirse cada vez más impotentes, como personas, como naciones y como bloque. Carente de una visión unificadora para el futuro, la UE ha perdido vitalidad, atenazada por la pasividad y el miedo envueltos de nostalgia.
Pero el pasado que muchos europeos añoran nunca existió en realidad, y el presente que rechazan no es la catástrofe que se representa: Europa sigue siendo una superpotencia económica y regulatoria, con un inmenso potencial diplomático. Para un futuro en consonancia, los europeos han de interiorizar sus recursos y recuperar la autoconfianza colectiva.
El llamamiento a que los europeos "crean en sí mismos" puede parecer ingenuo y simplista. Pero es condición necesaria para una acción eficaz. No se trata de promover una gran plataforma federalista o de formular promesas irreales como, por ejemplo, la creación de un ejército europeo. Por el contrario, la enfática retórica y los compromisos carentes de realismo están en el origen de esta situación. Y su incapacidad para cumplir promesas ambiciosas ha contribuido a la atmósfera actual de impotencia y cinismo.
Lo que necesita la UE es presentar avances concretos que mejoren su credibilidad. En este ámbito hay motivos para la esperanza, comenzando por la recientemente confirmada Comisión Europea bajo la presidencia de Ursula von der Leyen. Si bien la nueva Comisión no ha evitado la habitual grandilocuencia, lo cierto es que proyecta inusual realismo. Desde el hecho de que será la primera presidencia alemana desde los años sesenta, hasta la macro cartera pivotal atribuida al Comisario francés. La UE abandona implícitamente la ficción de que no hay dentro del bloque potencias que sobresalgan para reconocer, en cambio, que el único modo de lograr avances significativos es con el apoyo de sus miembros más influyentes.
Además, la UE ha dado señales de su disposición a explorar el potencial de distintas configuraciones cooperativas para la promoción de la agenda política. Buen ejemplo es el apoyo a la creación de un Consejo de Seguridad Europeo (una propuesta de Francia y Alemania) que fortalezca la política exterior europea y sirva de base a la cooperación en materia de seguridad con el Reino Unido tras el Brexit.
Subscribe now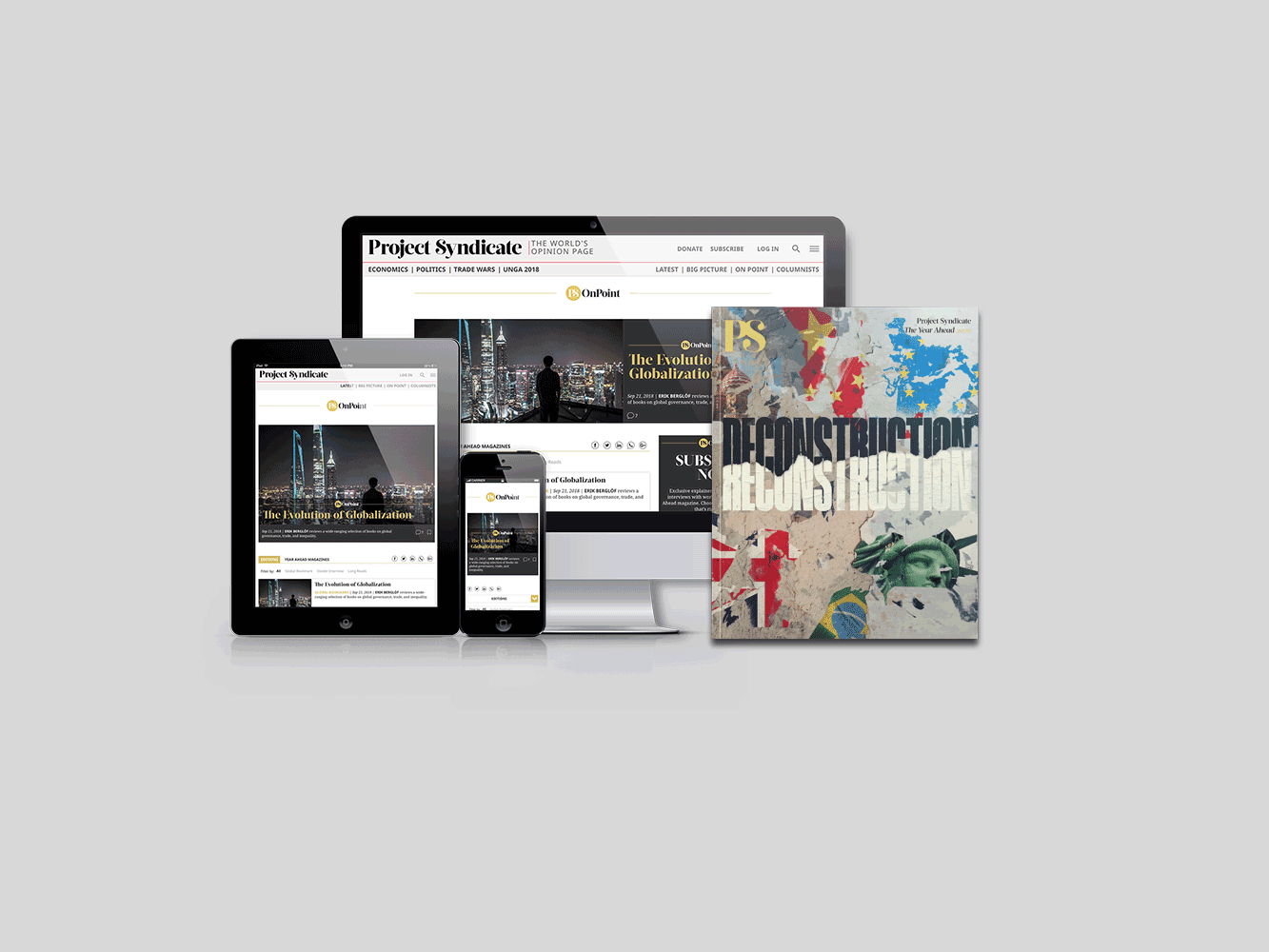 Subscribe now
Subscribe today and get unlimited access to OnPoint, the Big Picture, the PS archive of more than 14,000 commentaries, and our annual magazine, for less than $2 a week.
Un Reino Unido que no tardará en proyectarse como interlocutor clave, a la vista de la aplastante victoria del Partido Conservador del primer ministro Boris Johnson en las últimas elecciones. Johnson hizo campaña con la promesa de sacar al Reino Unido de la UE a más tardar el 31 de enero.Y que se cumpla ese plazo sería positivo. Por más indeseable que pueda resultar el Brexit, la prolongación del proceso no le ha hecho bien a nadie. Poner fin a un culebrón que ya ha durado tres años y medio permitirá una mayor claridad estratégica.
El año entrante eliminará otra fuente importante de incertidumbre: la que genera el presidente estadounidense Donald Trump. Tal vez nada haya alentado tanto la inseguridad de los europeos como los caprichosos ataques de Trump a la relación transatlántica durante los últimos tres años. Si la elección presidencial de noviembre termina con su derrota, la relación no volverá a ser la misma, la que los europeos hemos interiorizado progresivamente desde la II Guerra Mundial. Se restaurará la predictibilidad, y los europeos podremos respirar aliviados.
Incluso si gana Trump ganaremos. En claridad. Su victoria consolidaría la imposibilidad de contar con Estados Unidos como socio estratégico. Europa saldría de la ambigüedad actual.
Una última razón para la esperanza en relación con las perspectivas para Europa en 2020 es la creciente conciencia de la amenaza que plantea el ascenso de China al orden liberal internacional. En marzo, la UE declaró que China es un "rival sistémico"; luego, a principios de este mes, en la cumbre de la OTAN en Londres, fue más lejos, al reconocer que el ascenso de China plantea "desafíos que debemos encarar juntos como una Alianza". Son razones para confiar en que Europa no se dejará cegar por los destellos de financiación e inversiones chinas al punto de abandonar la defensa de sus valores y la protección de sus intereses a medio y largo plazo.
Los desafíos que enfrenta Europa (entre los que se encuentran la gestión migratoria y el desarrollo de una nueva estrategia para África) son formidables, es cierto, pero en modo alguno insuperables. Para avanzar se necesita visión estratégica, voluntad política y eficacia en la ejecución. Pero, sobre todo, se necesita autoconfianza.
Traducción: Esteban Flamini