Un euro estable exige una política industrial ambiciosa
BARCELONA – La idea de una política industrial europea ha estado en la agenda desde por lo menos la publicación del manifiesto franco-alemán sobre la cuestión a comienzos de 2019. Pero mientras que ese documento se centraba principalmente en la competitividad global, un argumento igual de sólido para reactivar la política industrial es que es necesaria para la supervivencia del euro.
Desde la introducción de la moneda única, la porción industrial de la economía en términos de valor agregado se ha mantenido estable en Alemania mientras que ha registrado un marcado declive en Francia, España e Italia. La gigantesca respuesta de política económica de Alemania para la crisis del COVID-19 va a reforzar esta tendencia.
La industria, con los servicios digitales incluidos, es la clave para aumentar la productividad, lo que implica que los miembros del sur de la Unión Europea necesitarán embarcarse en una reactivación industrial. De lo contrario, su relativa falta de competitividad agudizará los desequilibrios dentro de la eurozona, y aumentará la perspectiva de transferencias permanentes de norte a sur, lo que amenazaría la sustentabilidad política del bloque.
La mala noticia es que, si bien Francia tal vez pueda permitirse gastar miles de millones de euros en respaldar su industria automotriz, Italia y España no pueden hacerlo. La buena noticia es que el paquete de recuperación Nueva Generación UE recientemente adoptado ofrece la oportunidad de reactivar la industria europea del sur y, también, de posicionarla para un futuro digital y sostenible.
Según el acuerdo del Consejo de la Unión Europea este pasado mes de julio, "los estados miembro deberán preparar planes nacionales de recuperación y resiliencia que marquen la agenda de reforma e inversión del Estado Miembro en cuestión para los años 2021-23". Pero los líderes de la UE deberían hoy ir más allá y fijar objetivos claros para que la industria europea no sea sólo competitiva a nivel global sino también más equilibrada geográficamente. El foco debería estar puesto en los mismos sectores clave identificados en el manifiesto franco-alemán: salud, energía, clima, seguridad y tecnología digital, con iniciativas específicas en microelectrónica, baterías e inteligencia artificial (IA).
Mientras que Estados Unidos y China van adelantados en la búsqueda de un predominio global en IA y otras tecnologías de punta, Europa se está quedando cada vez más rezagada en la economía digital. Inclusive en la exitosa Alemania, la capitalización total del mercado bursátil es inferior a la de un solo gigante tecnológico estadounidense como Amazon, Apple o Microsoft.
Subscribe to Project Syndicate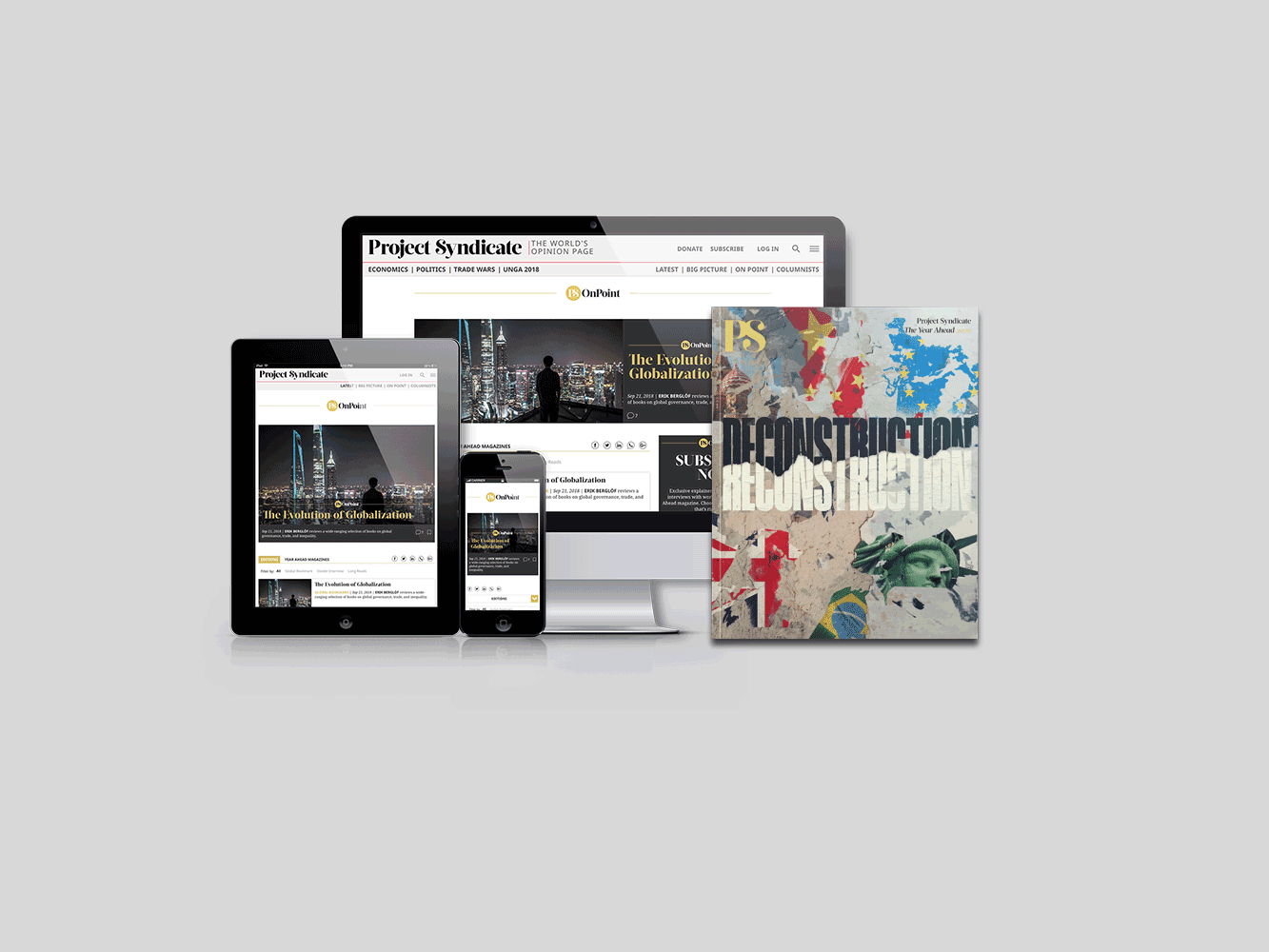 Subscribe to Project Syndicate
Enjoy unlimited access to the ideas and opinions of the world's leading thinkers, including weekly long reads, book reviews, and interviews; The Year Ahead annual print magazine; the complete PS archive; and more – All for less than $9 a month.
Contrariamente a lo que han dicho algunos analistas, la falta de competitividad tecnológica de Europa no es el resultado de la política de competencia de la UE, que ha bloqueado fusiones como la de Alstom y Siemens. Más bien, el problema de Europa es que tiene un mercado digital profundamente fragmentado, que hace que a las empresas les resulte imposible beneficiarse de las economías de escala dinámicas que, de no ser así, ofrecerían las plataformas digitales y los datos masivos (Big Data). Este obstáculo deja pocos incentivos para invertir en la investigación y desarrollo que impulsa la innovación.
Para peor, Europa también tiene políticas de contratación pública profundamente fragmentadas, debido principalmente al hecho de que carece de una política de defensa conjunta. Es esta fragmentación, no la competencia la interior del mercado único, lo que explica la ausencia de "paladines" europeos. 
En el pasado, la política industrial europea se deterioró después de que la estrategia de elegir ganadores fracasó en los años 1980 y 1990. Los responsables de las políticas pasaron a concentrarse en impulsar la innovación, capacitar a la fuerza laboral y ofrecer un ambiente de negocios atractivo. Luego, la crisis financiera global de 2008 renovó el interés en la política industrial, y ahora la pandemia del COVID-19 ha subrayado sus potenciales ventajas como un medio para impulsar la competencia, promover objetivos de sustentabilidad, asegurar las cadenas de suministro y aumentar la resiliencia económica.
La pandemia ha hecho de la soberanía tecnológica y de la estabilidad de la cadena de valor las principales prioridades, no sólo en Europa sino en todas partes. Ambos imperativos se destacan prominentemente en la plataforma de política económica del candidato presidencial demócrata en Estados Unidos, Joe Biden, y hay razones suficientes para creer que las operaciones de las empresas estatales extranjeras –particularmente de compañías chinas- estarán monitoreadas de cerca en Estados Unidos y en Europa en los próximos años.
Asimismo, la política industrial tiene un papel crucial que desempeñar a la hora de trasladar recursos de sectores decadentes y obsoletos a sectores emergentes y viables. Sin un abordaje estratégico, la ayuda estatal al sector privado terminará creando más empresas zombis que deberían haber quebrado. Este peligro es particularmente agudo en las circunstancias actuales, dada la escala del gasto de emergencia por parte de los gobiernos. En su búsqueda de una recuperación post-pandemia, el objetivo de Nueva Generación UE y otros programas debería ser no sólo restablecer el crecimiento sino también transformar la economía.
En ese sentido, deberían utilizarse las políticas industriales para ayudar a coordinar las inversiones. Industrias clave como la de los vehículos eléctricos dependen no solamente del sector automotriz sino también de sectores que van desde IA y 5G hasta la fabricación de baterías e infraestructura (estaciones de carga). Lograr una competitividad global en esta industria exige, por ende, inversiones complementarias de gran alcance, para no mencionar de una fuerza laboral correctamente capacitada y formada. En el caso de Europa, una estrategia tradicional de laissez-faire no será recomendable. Será necesaria una cooperación público-privada.
El éxito del fondo de recuperación de la UE depende de una coordinación a nivel europeo, luego de un proceso de selección y monitoreo cuidadoso del gasto público. Para impedir que una política de clientelismo limite el potencial transformador de la recuperación, los proyectos presentados deberían ser evaluados y desarrollados por agencias nacionales independientes conformadas por profesionales reconocidos.
La eurozona necesita una política industrial que preserve la competencia interna, a la vez que impulse la industria de Europa del sur y defienda el compromiso de la UE con los mercados abiertos a nivel internacional. De lo contrario, el propio euro seguirá en peligro.