Nuevas armas para el BCE
ATENAS – Durante su mandato como presidente del Banco Central Europeo, Mario Draghi diseñó una variedad de armas que empleó para proteger a la eurozona de amenazantes fuerzas deflacionarias. Sin ellas, el euro sería historia. Pero el fantasma deflacionario que recorre Europa nunca fue derrotado del todo, y ahora ha vuelto con nuevos bríos.
En los días finales de su presidencia, Draghi está atacando el problema con todo lo que tiene a disposición, con la esperanza de darles tiempo a los gobiernos europeos y a su sucesora, Christine Lagarde. Pero como cuando las bacterias dejan de responder a los antibióticos, las armas de Draghi ya no funcionan. Por el contrario, perjudican considerablemente a los ahorristas del núcleo de Europa, que culpan al BCE por los tipos de interés negativos resultantes que se comen sus ahorros, y no alientan una inversión productiva apreciable en las infraestructuras y tecnologías ecológicas que Europa necesita con urgencia.
En su penúltima conferencia de prensa como presidente del BCE, Draghi advirtió que el arsenal del BCE se está agotando. Exhortó por tanto a los políticos a estimular la demanda agregada con un aumento del gasto público y relajando sustancialmente el absurdo compromiso de la Unión Europea con la aplicación de políticas fiscales procíclicas, ya que teme (con razón) que estas magnificarán la inminente recesión.
Los historiadores futuros escribirán largos estudios sobre por qué los gobiernos europeos se negaron a coordinar una política fiscal razonable. Las señales de Berlín y del (informal, pero poderoso) Eurogrupo de ministros de finanzas de la eurozona lo confirman: no habrá una flexibilización macroeconómicamente significativa de la política fiscal. La carga de enfrentar la próxima recesión recaerá, una vez más, sobre el BCE.
Los observadores del BCE predicen que Lagarde hará retoques a las prácticas actuales y las extenderá. Se continuará la flexibilización cuantitativa, mediante un aumento de la porción de deuda pública de los países que el BCE podrá comprar. Y el programa de emergencia para la provisión de liquidez barata a los bancos de la periferia, llamado "operaciones de refinanciación a más largo plazo con objetivo específico" (TLTRO por la sigla en inglés), se convertirá en un mecanismo de inyección de liquidez permanente.
Es probable que la continuidad de los métodos de Draghi permita mantener a flote a los estados y bancos que están próximos a la insolvencia. Pero será al costo de un estancamiento más profundo y de un agravamiento de las tensiones políticas. Más precisamente, en 2025 el BCE poseerá la mitad de la deuda de la eurozona (pública y privada). En los votantes y los políticos de la fiscalmente conservadora Europa central y nororiental aumentará la decepción ante la introducción subrepticia de la temida mutualización de deudas, y eso alimentará el euroescepticismo en el electorado conservador europeo. En tanto, la inversión real, la creación de empleo de calidad y las expectativas públicas seguirán deprimidas en toda Europa, mientras los países superavitarios y los deficitarios por igual se debatirán contra un estancamiento permanente. Los únicos beneficiarios serán los populistas de derecha.
Subscribe now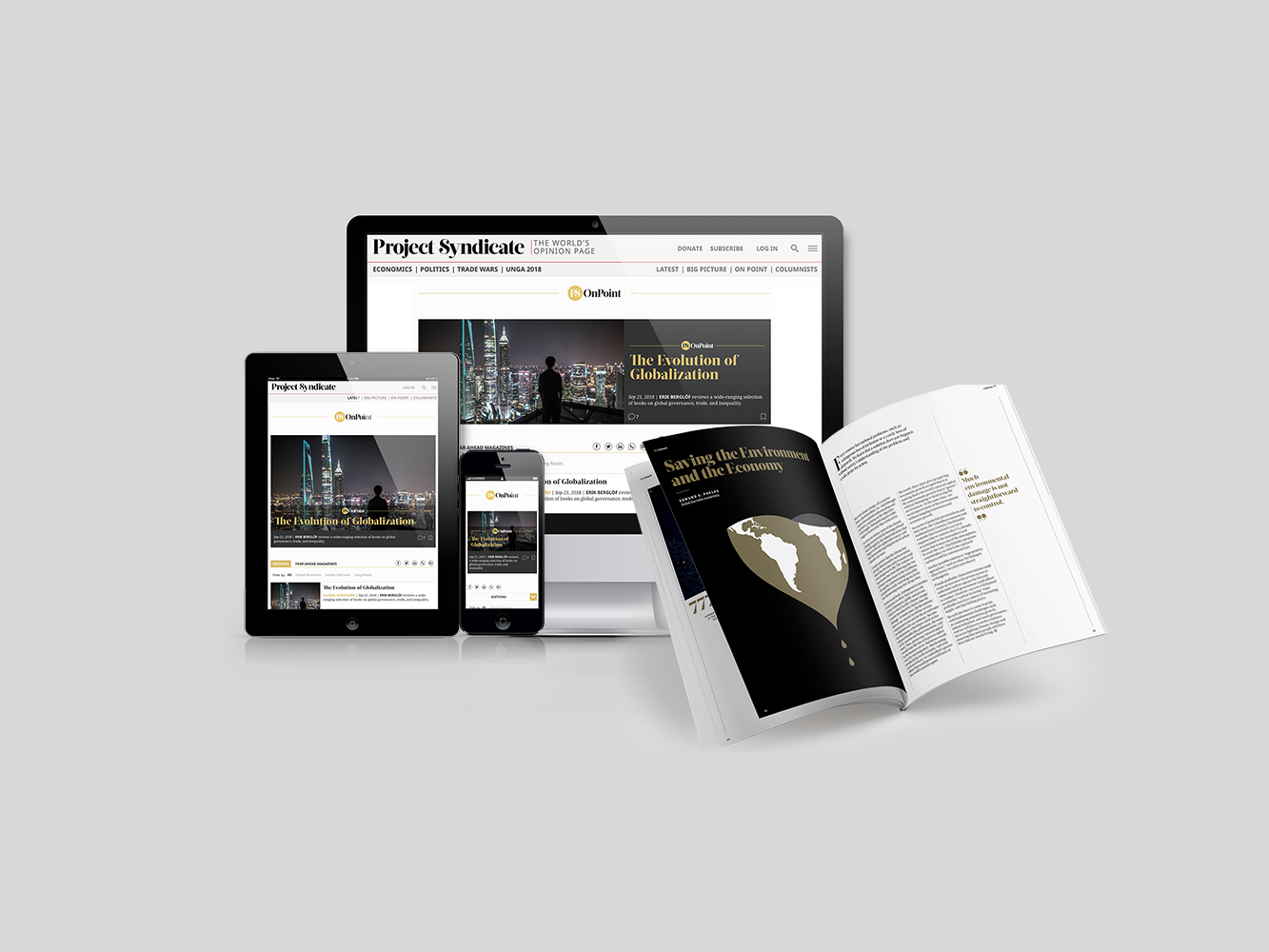 Subscribe now
Subscribe today and get unlimited access to OnPoint, the Big Picture, the PS archive of more than 14,000 commentaries, and our annual magazine, for less than $2 a week.
La conclusión es ineludible: ¡el BCE necesita nuevas armas con urgencia! ¿Pero cuáles serán? Para su diseño, puede ser útil ponernos de acuerdo en cuatro criterios que deberían cumplir.
En primer lugar, las reglas para su empleo deben ser compatibles con el estatuto del BCE y tan simples que no dejen lugar a la discrecionalidad. Cuanto más complejo sea cualquier nuevo protocolo de intervención, más vulnerable será el BCE a acusaciones de favoritismo (digamos, preferencia por la deuda italiana o por los bancos alemanes).
En segundo lugar, para prevenir la reaparición de las objeciones referidas al nocivo "riesgo moral", las nuevas armas del BCE deben tener un mecanismo incorporado que impida a estados y bancos débiles aprovecharse del sistema. Delegar la función disciplinaria a los incentivos del mercado permitirá asegurar el cumplimiento de las normas fiscales sin depender de las autoridades (trátese de la Comisión Europea, el Eurogrupo o algún otro organismo).
En tercer lugar, las nuevas herramientas del BCE deben llenar el vacío más grande de la eurozona: la falta del activo seguro infalible que toda moneda necesita para estabilizar las instituciones financieras que la usan. Su ausencia impidió a los bancos de la eurozona reforzar su capital con un suministro suficiente de activos de calidad, y eso aumentó la inestabilidad financiera. Además, el euro nunca será una alternativa viable al dólar mientras no haya un activo denominado en euros en el que entidades extranjeras puedan invertir con seguridad los euros que acumulen por sus exportaciones a la eurozona.
En cuarto lugar, las nuevas herramientas del BCE deben ayudar a los estados y a los bancos de la periferia a superar la insolvencia y al mismo tiempo aliviar la carga que suponen los tipos de interés negativos en los países superavitarios.
Felizmente, es posible crear de inmediato un arma eficaz que satisfaga los cuatro criterios: bonos de conversión del BCE. Su anuncio podría ser más o menos así:
"A partir de este momento, en cada vencimiento de un bono de un gobierno de la eurozona, el BCE emitirá un bono de conversión con valor nominal equivalente a la parte del total de la deuda pública de ese estado que sea compatible con las normas de Maastricht (hasta un 60% del PIB); su propósito será continuar el servicio de esa parte de la deuda pública a los tipos de interés reducidos que sólo el BCE puede ofrecer, con sujeción al compromiso de los estados miembros de rescatar el bono y darle prioridad sobre el resto de sus deudas (por las que previsiblemente pagarán tipos de interés más altos)".
Para dar un ejemplo numérico, si el cociente deuda/PIB de un estado miembro es 90%, los bonos de conversión del BCE se aplicarán a 667 de cada mil euros del vencimiento de deuda pública. Cuanto menos haya superado un estado el límite de deuda estipulado por Maastricht, mayor el porcentaje de su deuda pública por el que pagará los intereses ultrabajos de los bonos del BCE. Vemos inmediatamente cómo este diferencial de tipo de interés alienta la disciplina y disminuye el riesgo moral que el programa de flexibilización cuantitativa actual elevó a niveles peligrosos.
Obsérvese también que además de minimizar el riesgo moral, los nuevos bonos del BCE satisfacen los otros tres criterios. Su emisión no exige un uso de poder discrecional por parte del BCE, ya que surge directamente de los límites actuales de Maastricht. Proveerán a los bancos de la eurozona el activo seguro faltante que necesitan para librarse de los bonos de gobiernos nacionales frecuentemente débiles (y crearán un activo seguro que los extranjeros puedan comprar con sus euros). Finalmente, los bonos de conversión del BCE permitirán una recuperación de los tipos de interés en países superavitarios como Alemania, porque el BCE ya no tendrá que comprar bunds alemanes como condición para adquirir bonos italianos. De hecho, el BCE ya no estará obligado a comprar nada, de modo que podrá estudiar la posibilidad de sostener un único título nuevo: bonos ecológicos emitidos por el Banco Europeo de Inversiones para absorber la liquidez adicional y redirigirla hacia las inversiones ecológicas que Europa necesita.
Desde un punto de vista técnico, los bonos de conversión del BCE son el reemplazo obvio para el exánime programa de flexibilización cuantitativa. El único obstáculo que deben superar es el infundado temor a la mutualización de deudas.
Traducción: Esteban Flamini