Der Weg zur strategischen Autonomie Europas
BERLIN – Wie und in welchem Ausmaß kann Europa hinsichtlich seines Wohlergehens, seiner Sicherheit und seines internationalen Einflusses für sich selbst Verantwortung übernehmen? Globale Machtverschiebungen, geopolitische Unsicherheiten und Zweifel an der Zuverlässigkeit der Vereinigten Staaten als Verbündete haben dieser Debatte neue Dringlichkeit verliehen. Die Ergebnisse der Diskussionen werden für Europas Zukunft von entscheidender Bedeutung sein.
Ein großer Teil der Debatte hat sich bislang um verschiedene Begriffe gedreht. Die Institutionen der Europäischen Union und auch Deutschland bevorzugen tendenziell "strategische Autonomie", während Frankreich das Konzept der "europäischen Souveränität" präferiert. Allerdings werden die beiden Begriffe häufig austauschbar verwendet und selten genau definiert.  
Um Klarheit zu schaffen, haben meine Kollegen und ich kürzlich eine operationalisierte Begriffserklärung der "strategischen Autonomie Europas" ausgearbeitet. Überdies analysierten wir die Hindernisse, Schwierigkeiten und Konflikte, mit denen möglicherweise zu rechnen sein wird, sollten sich die politischen Entscheidungsträger Deutschlands und Europas entschließen, dieses Ziel zu verfolgen.
Unter strategischer Autonomie verstehen wir die Fähigkeit, selbst außen- und sicherheitspolitische Prioritäten zu setzen und Entscheidungen zu treffen sowie die institutionellen, politischen und materiellen Voraussetzungen, um diese in Kooperation mit Dritten oder, falls nötig, eigenständig umzusetzen. Strategisch autonome Akteure sind befähigt, internationale Regelwerke zu schaffen und/oder durchzusetzen und müssen sich nicht unwillentlich fremden Regelwerken unterwerfen. In der Welt von heute können auch große EU-Mitgliedsstaaten wie Deutschland und Frankreich eine derartige Autonomie nur in Übereinstimmung mit ihren europäischen Partnern erreichen.
Im Gegensatz zu enger gefassten Definitionen umfasst unser Konzept der strategischen Autonomie das gesamte Spektrum der Außen- und Sicherheitspolitik. Dazu zählen neben Verteidigung auch wirtschaftliche Stärke, Währungs- und Finanzpolitik, Diplomatie, Aufklärung und zivile Konfliktbearbeitung. Sie alle tragen zur Bestimmung  der Schwachstellen und Konfliktfähigkeit Europas bei, nicht zuletzt bei der Verteidigung der regelbasierten internationalen Ordnung, die für die EU und ihre Mitglieder von so entscheidender Bedeutung sind.  
Autonomie ist immer relativ und nie absolut. Sie ist kein Selbstzweck, sondern Mittel, um die eigenen Werte und Interessen zu schützen und zu fördern. Ebenso wenig impliziert sie Autarkie, Abschottung oder die Absage an Allianzen. In Europa sind Partner von essenzieller Bedeutung. Im Falle Deutschlands handelt es sich dabei hauptsächlich um alle anderen EU-Länder sowie auch die anderen europäischen NATO-Mitglieder. Die EU bietet bereits einen stabilen und dauerhaften Handlungsrahmen - eine unabdingbare Voraussetzung für langfristige strategische Autonomie. Allerdings sollten ihre Mitglieder statt einer strategischen Autonomie der EU eine strategische Autonomie Europas anstreben.
Subscribe now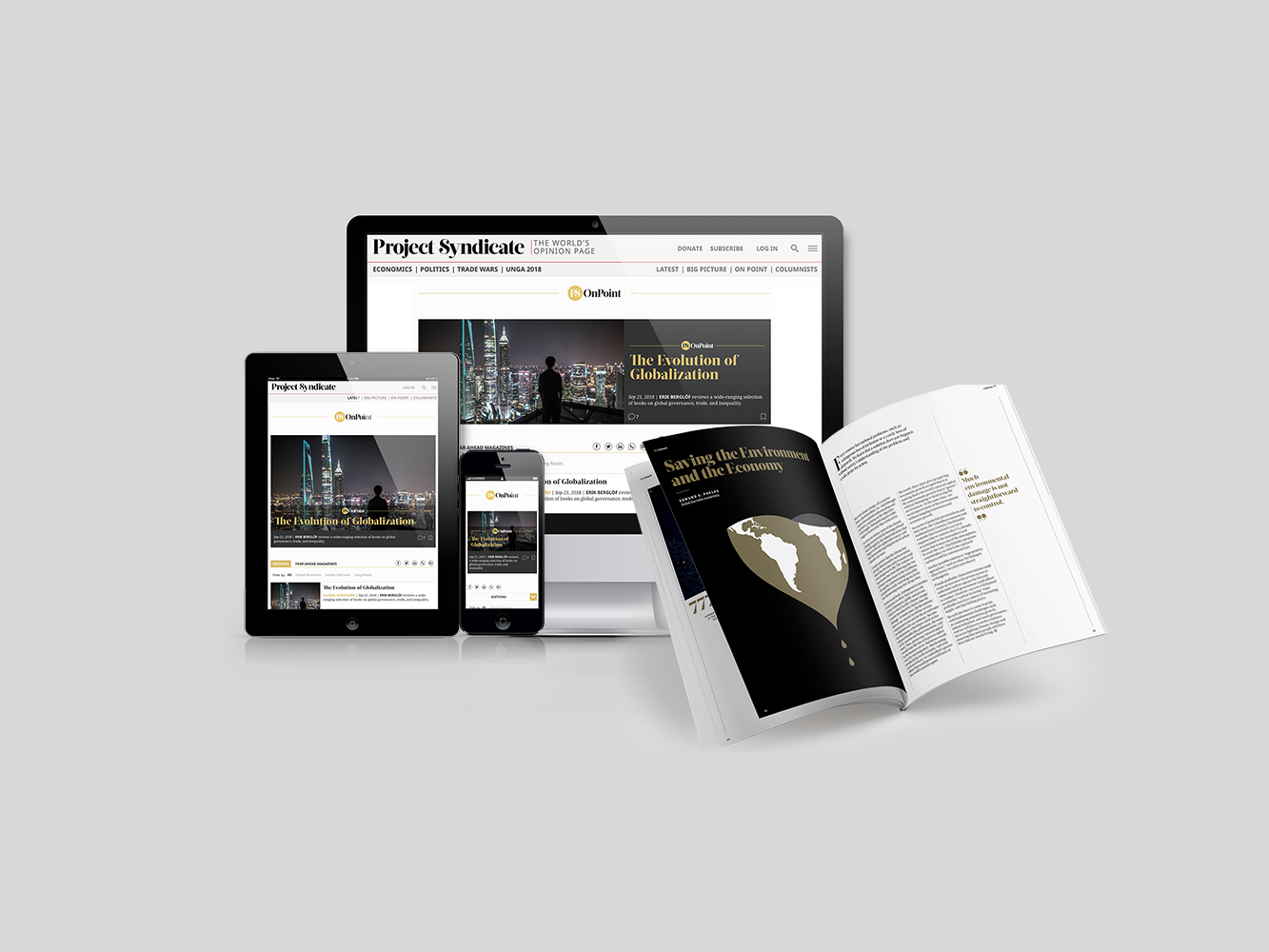 Subscribe now
Get unlimited access to OnPoint, the Big Picture, and the entire PS archive of more than 14,000 commentaries, plus our annual magazine, for less than $2 a week.
Die USA werden auch weiterhin Europas wichtigster externer Verbündeter und Partner sein. Der Umgang mit dem Aufstieg Chinas und die Bewältigung der Herausforderungen an die regelbasierte Ordnung durch Russland und andere Mächte müssen gemeinsame transatlantische Aufgaben bleiben. Allerdings kann sich Europa nicht mehr blind auf Amerika verlassen, wenn es darum geht, in seinem unmittelbaren geostrategischem Umfeld für Sicherheit und Stabilität zu sorgen. Nicht nur die Administration unter US-Präsident Donald Trump, sondern alle amerikanischen Regierungen seit dem Kalten Krieg haben höhere europäische Verteidigungsausgaben gefordert.
In Europa herrschen bereits unterschiedliche Grade an strategischer Autonomie. Im Bereich des Handels verfügt die EU sowohl über die Mittel als auch den Willen, internationalen Einfluss auszuüben. Im militärischen Bereich allerdings tut sich eine tiefe Kluft zwischen europäischen Ambitionen und Realitäten auf. 
Eine vollständige europäische Verteidigungsautonomie ist in absehbarer Zukunft nicht denkbar. Die kollektive Verteidigung wird der NATO vorbehalten bleiben und Europa möchte sich nicht von den USA und deren strategischem Schirm abkoppeln. Stattdessen sollte sich Europa um eine umfassendere, aber begrenzte Autonomie bemühen, die es dem Kontinent ermöglicht, herausfordernde Aufgaben des Krisenmanagements und der Konfliktlösung selbständig zu erledigen.
Die EU muss auch ihre Fähigkeiten zur Verteidigung des Territoriums und der Integrität ihrer Mitgliedstaaten ausbauen, insbesondere jener Staaten, die nicht zur NATO gehören. Dazu zählt die Verteidigung in Fällen hybrider oder terroristischer Angriffe, die keine unmittelbare Aktion der gesamten Allianz auslösen. Um das zu bewerkstelligen, werden EU und NATO zusammen und nicht gegeneinander arbeiten müssen. Darüber hinaus muss das Vereinigte Königreich nach dem Brexit eng in die gemeinsame Sicherheits- und Verteidigungspolitik der EU eingebunden bleiben.
Diesen Herausforderungen könnte man begegnen, indem man den europäischen Pfeiler der NATO verstärkt – militärisch durch umfangreichere und wirksamere Fähigkeiten und politisch als Format, in dem die europäischen NATO-Mitglieder die Beschlüsse der Allianz vorbereiten. Dies könnte nicht nur Europas generelle Aktionsfähigkeit verbessern, sondern den Kontinent auch zu einem attraktiveren Partner für Amerika werden lassen und dazu beitragen, eine symmetrischere Beziehung mit den USA aufzubauen.
Aber um selbst dieses begrenzte, klar definierte Maß an europäischer strategischer Autonomie zu erreichen, werden Verbesserungen sowohl der militärischen Fähigkeiten als auch der Interoperabilität der europäischen Streitkräfte erforderlich sein. Und bis die europäischen Länder ihre industriellen Kapazitäten weiter konsolidieren und sich auf gemeinsame Exportkriterien verständigen, wird strategische Autonomie in der Rüstungspolitik ein weit entferntes Ziel bleiben.
Europas Trumpfkarten für die Erreichung strategischer Autonomie sind seine wirtschaftliche Stärke und der Binnenmarkt. In den Bereichen Regulierung, Handel, Wettbewerb und Datenschutz wird die EU international bereits als strategischer Akteur wahrgenommen. Für ihre Mitgliedsstaaten ist die EU der Rahmen zur Verteidigung und Erhaltung europäischer Wettbewerbsfähigkeit.
Doch die EU würde deutlich konfliktfähiger werden, wenn sie den Euro zu einer globalen Reservewährung ausbaute. Um die Eurozone langfristig zu stabilisieren, werden Deutschland und Frankreich in Fragen wie der gemeinsamen Haftung in der Bankenunion, der Einführung automatischer Stabilisatoren in der Eurozone und der Anpassung des exportlastigen deutschen Wirtschaftsmodells Kompromisse erzielen müssen.
Die strategische Autonomie Europas ist alles andere als ein abstraktes Konzept, sondern hat enorme praktische Auswirkungen. Die Verwirklichung dieses Ziels wird Europa in einer sich rasch verändernden Welt wohlhabender und sicherer machen.
Aus dem Englischen von Helga Klinger-Groier