La construction de l'union bancaire européenne en manque de démocratie !
PARIS – Voici l'Union européenne fière titulaire du prix Nobel de la paix. Quand il y a trois ans le choix s'est porté sur Barak Obama, le comité norvégien du prix Nobel a été critiqué pour honorer quelqu'un dont l'accomplissement était encore à venir. Le comité a pris en compte cette objection et il a décerné cette fois-ci le prix à une institution au passé imposant, mais dont l'avenir est obscurci par de lourds nuages.
Il ne faut pas confondre la zone euro avec l'UE, mais elle en constitue la réalisation la plus ambitieuse à ce jour, alors qu'elle en encore à se débattre pour créer les structures voulues pour pérenniser une union monétaire. Une politique budgétaire commune reste un rêve lointain, et il en est de même d'une véritable union politique.
Les dirigeants européens proclament qu'ils avancent sur la voie d'une "union bancaire", mais ils entendent par là une supervision bancaire collective et non une fusion des banques elles-mêmes. En septembre, la Commission européenne a annoncé un plan destiné à faire de la Banque centrale européenne (BCE), l'organe de supervision des 6000 banques européennes.
La réaction de la classe politique, des banques centrales et des banques elles-mêmes n'a pas toujours été favorable. Les Allemands veulent que la BCE s'occupe seulement des grandes banques d'importance systémique et laisse aux autorités nationales la supervision des caisses d'épargne (comme celles qui ont beaucoup investi dans les prêts immobiliers à risque) ; la Suède et le Royaume-Uni et ne veulent pas être assujettis à une banque centrale dont ils ne sont pas membre à part entière.
L'idée d'un superviseur bancaire pan-européen est largement acceptée, notamment du fait que l'Autorité bancaire européenne (le régulateur bancaire de l'UE) a fait preuve de laxisme lorsqu'elle a procédé à ses tests de stress financier : les premiers tests étaient si mal conçus que même les caisses d'épargne espagnoles en faillite aujourd'hui les ont passés haut la main. L'Europe doit rompre le cercle vicieux qui fait que les banques en difficultés sont obligées (ou fortement poussées) à acheter les obligations des emprunteurs souverains surendettés qui viennent alors à leur secours.
La méthode adoptée par la Commission pour réaliser une union bancaire est condamnée à l'échec. Selon une fuite émanant du service juridique du Conseil européen, la réforme proposée est illégale, parce qu'elle "va au-delà de ce que permet la législation concernant le changement des règles de gouvernance de la Banque centrale européenne", rapporte le Financial Times qui a reçu l'information.
Subscribe to Project Syndicate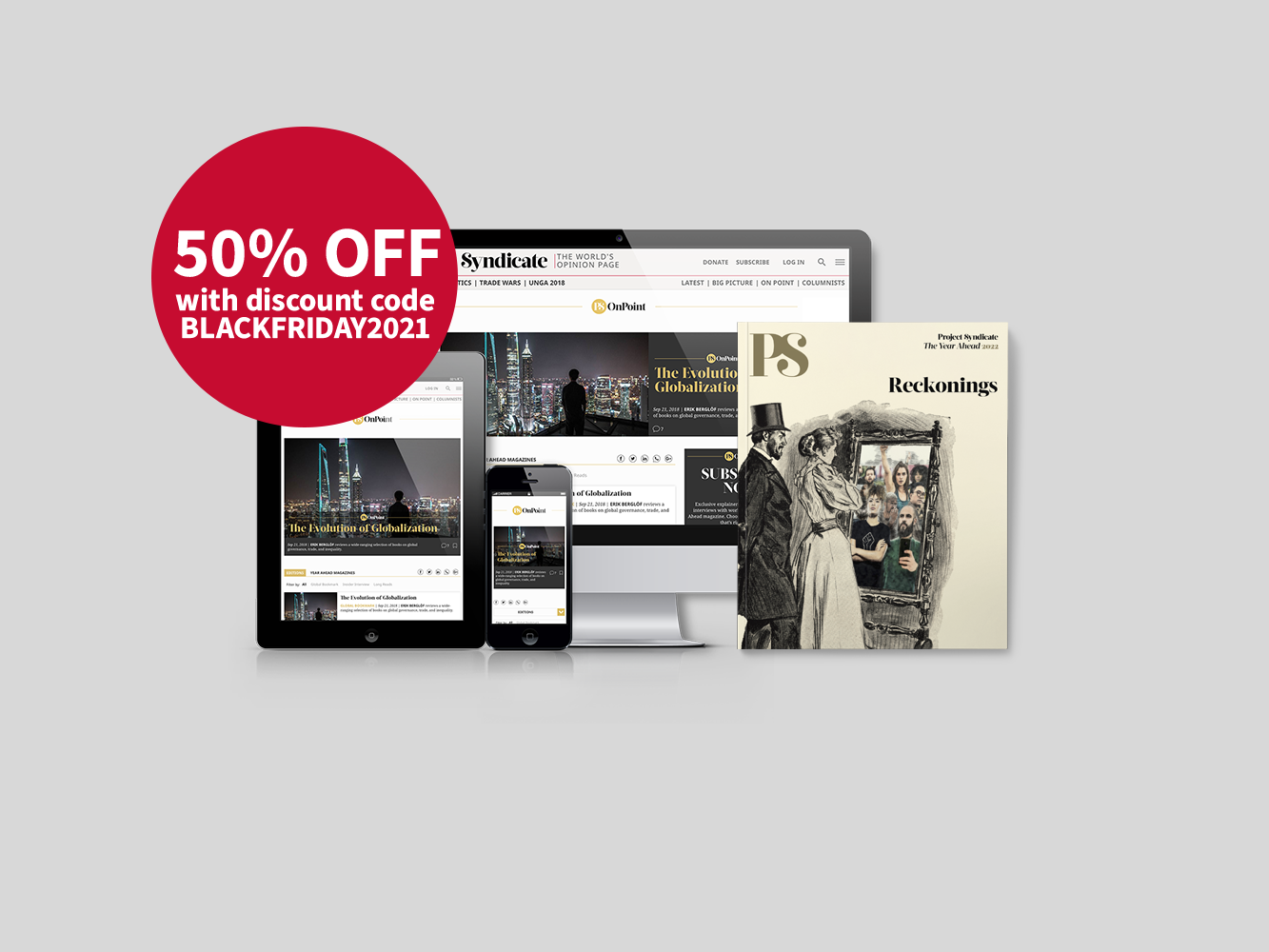 Subscribe to Project Syndicate
Enjoy unlimited access to the ideas and opinions of the world's leading thinkers, including weekly long reads, book reviews, topical collections, and interviews; The Year Ahead annual print magazine; the complete PS archive; and more – for less than $5 a month.
Tout au long de la crise, les dirigeants européens ont essayé de combler les insuffisances de l'union monétaire en évitant de proposer un nouveau traité. Craignant que renforcer l'autorité de Bruxelles entraîne une réaction de rejet, que ce soit de la part des parlements nationaux ou des électeurs par l'intermédiaire d'un référendum, ils ont choisi de passer par des accords intergouvernementaux et le recours aux dispositions du traité en vigueur.
En ce qui concerne l'union bancaire, ils envisagent d'utiliser l'article 127(6) du traité de Lisbonne qui autorise le Conseil européen à "confier à la Banque centrale européenne des missions spécifiques ayant trait aux politiques en matière de contrôle prudentiel" de certaines institutions financières de l'UE. C'est un fondement juridique très léger pour créer un superviseur pan-européen ayant la responsabilité directe d'institutions précises, d'autant que cet article n'a manifestement pas été rédigé dans ce but.
Les conséquences du recours à contre-emploi à cet article sont graves. Tout d'abord, le traité existant ne peut servir à créer une autorité européenne unique de résolution des crises bancaires. Il pourrait donc manquer une interface entre la BCE et les autorités nationales. De même, il ne peut être utilisé pour établir un plan de protection des dépôts, alors que c'est la tâche la plus urgente, car il faut stopper l'hémorragie de capitaux des banques des pays du sud de l'Europe.
Certaines conséquences sont potentiellement dangereuses pour la BCE elle-même. Le recours à l'article 127 du traité de Lisbonne signifie qu'il faut donner à la BCE des responsabilités supplémentaires. Mais il est impossible de créer une entité de supervision bancaire indépendante au sein de la BCE, comme on l'a fait en France par exemple avec l'Autorité de contrôle prudentiel ou au Royaume-Uni avec la nouvelle Autorité de régulation prudentielle qui a son propre conseil d'administration et dont la responsabilité au sein de la Banque d'Angleterre est régie par des dispositions spécifiques.
Ces structures protégent l'indépendance de la politique monétaire de la banque centrale contre des interférences extérieures grâce aux exigences en matière de responsabilité qui accompagnent systématiquement la supervision bancaire. Les décisions des superviseurs affectant les droits de propriété des individus - et leurs actions et omissions pouvant contraindre les contribuables à secourir les banques - les Etats, les parlements et les tribunaux les surveillent de prés.
C'est pourquoi la Bundesbank qui a toujours veillé étroitement à l'indépendance de sa politique monétaire se retrouve une fois de plus dans le camp du refus en exprimant beaucoup de doutes en ce qui concerne le choix de la Commission. Cette fois-ci elle a raison.
D'autres obstacles de taille se dressent sur la voie qui a été choisie. D'après le modèle de la Commission, l'Autorité bancaire européenne restera en place et aura la responsabilité de créer une réglementation unique pour tous les 27 membres de l'UE. Or ses résolutions seront adoptées comme à l'habitude à la majorité qualifiée. Les 17 pays de la zone euro qui auront un superviseur unique auront alors un poids décisif. C'est pourquoi la Commission cherche à protéger les droits des pays de l'UE hors de la zone euro. Mais la complexité même du projet montre qu'il est totalement inadapté.
Hors de l'Europe, on risque de trouver ce sujet particulièrement abscons. C'est pour une raison simple : en raison des manques révélés par la crise de la zone euro, l'UE essaye d'évoluer vers un modèle fédéral. Mais elle le fait sans prendre en compte la nécessité absolue de faire participer les citoyens européens au processus. Sa politique est même conçue spécifiquement pour éviter d'avoir à les consulter.
La voie choisie pour créer une union bancaire met au grand jour cette erreur de conception au coeur du projet européen aujourd'hui. Il est difficile d'être optimiste quant au succès d'une initiative qui repose sur des bases juridiques aussi fragiles et qui manque de légitimité démocratique. Les banques européennes et leurs clients méritent mieux.
Traduit de l'anglais par Patrice Horovitz