La trampa de la complacencia de Europa
LONDRES – El COVID-19 ha lastimado a casi todos los países desarrollados, pero la verdad es que los estándares de vida en muchos de ellos se venían estancando o estaban en caída desde hacía años. Muchas métricas resaltan esta tendencia, pero quizá las más reveladoras sean las que ofrece la OCDE, que informa una caída del 4% en el patrimonio neto mediano de los hogares en sus países miembro desde 2010.
No sorprende que las economías avanzadas hayan experimentado explosiones periódicas de ira en los últimos años –desde la elección de Donald Trump y el referendo del Brexit en 2016 hasta las posteriores protestas de los gilets jaunes ("chalecos amarillos") en Francia y una elección en Italia que llevó al poder a dos partidos anti-establishment. A pesar de estas revueltas, las predicciones de un colapso democrático no se han concretado. Por el contrario, el establishment se ha restablecido.
Cuando una población furiosa coloca a aventuristas políticos en el poder, es sólo una cuestión de tiempo para que salga a la luz que no tienen soluciones reales para los problemas de la gente. Por lo tanto, no deberíamos interpretar demasiado las fallas de la gobernanza "populista". Históricamente, los populistas han tendido a ser más efectivos desde afuera, donde pueden ayudar a enfocar la mente de los políticos convencionales en cuestiones que preferirían evitar.
Inclusive durante las revoluciones que parecían desestabilizar a todas las instituciones, el caos muchas veces ocultaba una continuidad subyacente. La Revolución Francesa comenzó dos años después de que el ministro de Finanzas de Luis XVI, Charles-Alexandre de Calonne, no pudo eliminar las exenciones impositivas de las clases privilegiadas. Si miramos lo que sucedió 60 años después, Alexis de Tocqueville concluyó que el aparente cataclismo de 1789 en efecto había cambiado poco la manera en que Francia era gobernada.
La cultura, al parecer, prima por sobre la revolución. En Rusia, los bolcheviques tomaron el poder con el objetivo milenario fanático de reinventar la sociedad, pero terminaron gobernando como una autocracia tradicional –aunque con métodos singularmente crueles y asesinos.
Pero si bien las revoluciones muchas veces no imponen un cambio significativo, eso no significa que no deberíamos tenerles miedo. Después de todo, los costos humanos normalmente son altos. Inclusive si se produce un cambio institucional abrupto sin violencia, casi con certeza afectará el modo de vida. Los agoreros de la democracia tal vez deberían ser escuchados después de todo, especialmente en Europa.
Subscribe to Project Syndicate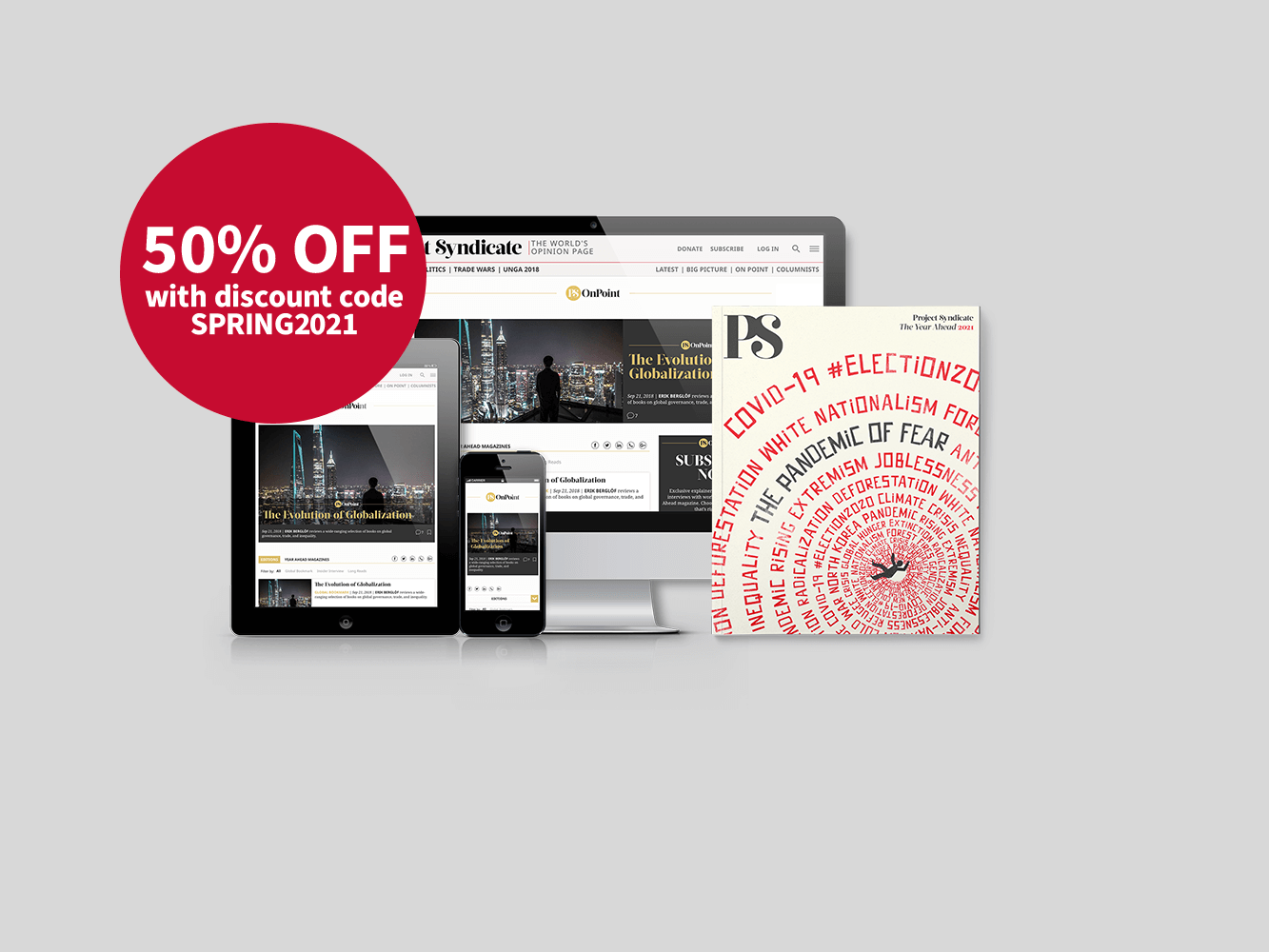 Subscribe to Project Syndicate
Enjoy unlimited access to the ideas and opinions of the world's leading thinkers, including weekly long reads, book reviews, topical collections, and interviews; The Year Ahead annual print magazine; the complete PS archive; and more. All for less than $5 a month.
La gobernanza esclerótica y los estándares de vida crónicamente deprimidos han creado las condiciones para mayores rupturas y dislocaciones. No es ningún secreto que las tecnologías que reemplazan la mano de obra y la globalización del trabajo han afectado los empleos medianamente calificados y asalariados que desde hace mucho tiempo apuntalan los estándares de vida y la estabilidad social en los países desarrollados. Pero durante los últimos diez años, este problema se ha visto agravado por la represión financiera, debido a la combinación de austeridad fiscal y de tasas de interés históricamente bajas.
En este contexto, el agravamiento de las fallas institucionales en la Unión Europea ha creado la sensación de que algo tiene que ceder. El acuerdo híbrido de hoy de federalismo (a través del Banco Central Europeo), supranacionalismo (a través de la Comisión Europea) y gobernanza nacional tradicional tiene puntos fuertes y también flaquezas. Si bien parece reflejar la preferencia de la mayoría de los europeos por un grado limitado de gobernanza compartida, descarta una acción política efectiva.
Consideremos el fiasco de la vacunación de la UE. En una muestra de solidaridad europea, los países de la UE acordaron delegar su "competencia" en esta área en la Comisión Europea. La intención era noble. Pero la Comisión nunca estuvo equipada para manejar un programa de aprovisionamiento masivo de salud pública, y los reguladores y políticos nacionales pronto socavaron el esfuerzo (y la confianza pública) al suspender la vacuna de AstraZeneca –infringiendo con ello la competencia del regulador a nivel de la UE (la Agencia Europea de Medicamentos).
Cuando surgen este tipo de problemas, el consenso abrumador es que Europa simplemente debería salir del paso. Rara vez existe la voluntad de cambiar las cosas, ya sea creando un gobierno europeo genuino con el músculo fiscal necesario para revertir el relativo mal desempeño económico del continente, o revirtiendo el proceso de integración.
Por el contrario, el purgatorio institucional hace que Europa se convierta en un primo pobre para sus amigos y aliados. En tanto las tasas de interés de Estados Unidos aumentan a caballo de una economía relativamente pujante, el BCE una vez más quedará reducido a una posición ahora familiar. El flujo de capital a instrumentos en dólares de mayor rendimiento debilitará al euro, y Europa usará esa depreciación para apuntalar cuanto crecimiento pueda apelando a la demanda externa, en lugar de impulsar materialmente la demanda doméstica. Aún si los ciudadanos europeos se muestran dispuestos a vivir con este estado de situación agotado, no se puede esperar que Estados Unidos y otros lo toleren para siempre. 
La parálisis a nivel europeo está en contraste con la política al interior de los estados miembro de la UE. En Francia, el establishment político colapsó después de décadas de fracasos por parte de los sucesivos gobiernos (de izquierda y de derecha) a la hora de resolver varios problemas básicos, sobre todo un desempleo monumental. Como resultado de ello, los dos partidos tradicionales fueron suplantados en la elección de 2017 por un movimiento tradicional único liderado por Emmanuel Macron, que cómodamente derrotó a un grupo fragmentado de contendientes anti-establishment.
La victoria de Macron demostró que los atascos de larga data son superables a nivel nacional. Pero el nuevo establishment francés desde entonces se ha obstruido a sí mismo al intentar trascender a la izquierda y a la derecha. El famoso eslogan de Macron "en même temps"
("al mismo tiempo") llegó a sonar como un intento por jugar a dos bandas en todo. Un ejemplo típico es el estancamiento en la gestión del COVID-19. En lugar de decidir entre un confinamiento robusto y una estrategia más ligera de distanciamiento social al estilo sueco, el gobierno de Macron estableció un cúmulo de toques de queda y otras medidas que ofrecieron lo peor de ambos mundos. 
Una nueva oscilación del péndulo en las próximas elecciones nacionales –dentro de poco más de un año- redundaría en beneficio del principal contendiente anti-establishment: Marine Le Pen del partido de extrema derecha Agrupación Nacional. Las encuestas recientes muestran que Macron derrota a Le Pen sólo por una mayoría estrecha del 52% (comparado con su margen de dos a uno en 2017), colocando a Le Pen a escasa distancia del Palacio del Elíseo.
Pero aún si Le Pen lograra sorprender a Francia y al mundo, su presidencia, como los interludios "populistas" anteriores, probablemente generaría más ruido que sustancia. Más allá de sus propias limitaciones, las interdependencias institucionales de Europa volverían a surgir como el obstáculo decisivo para el cambio, especialmente al interior de la unidad monetaria. El desempeño insuficiente y desordenado de Europa puede durar un tiempo más, y muy probablemente lo haga. Pero esta perspectiva es tan poco inspiradora como definitivamente peligrosa.