Europa y China toman las riendas climáticas
PARIS – En el lapso de tan sólo de una semana durante la Asamblea General de las Naciones Unidas de este año, los representantes del mercado único más grande del mundo y de la segunda economía más grande del mundo pusieron sus cartas sobre la mesa con respecto al clima. No es necesario ser analista de inteligencia nacional para diseccionar los resultados: tanto la Unión Europea como China se han comprometido a lograr emisiones de dióxido de carbono iguales a cero, creando así un terreno común para una cooperación mucho más profunda.
No cabe duda, estos compromisos tendrán que estar respaldados por políticas concretas. Pero, incluso las palabras conducen la fuerza de lo ocurrido. Ni el Presidente chino Xi Jinping, ni la presidenta de la Comisión Europea, Ursula von der Leyen, son conocidos por ser exagerados con lo que dicen o por hacer declaraciones importantes sin deliberación previa. Si establecen un objetivo concreto, eso significa que tienen cierta idea de cómo alcanzarlo.
Además, no es como si fuera algo fácil para los 27 Estados miembros de la UE llegar a un acuerdo sobre un objetivo más ambicioso a cumplirse hasta el año 2030 que esté en línea con su compromiso de lograr emisiones netas cero hasta el año 2050. Los líderes europeos están muy conscientes de los muchos intereses creados que están dispuestos a oponerse al nuevo objetivo. Tampoco es fácil para los líderes de China anunciar que su país alcanzará las emisiones pico antes del año 2030 y la neutralidad del carbono hasta el 2060. Reorientar una economía tan grande como la de China no es una tarea pequeña. Sin embargo, ambas potencias reconocen que la realidad del cambio climático hace inevitable una transición económica, y que quienquiera se movilice primero tendrá una importante ventaja competitiva durante las próximas décadas.
La transformación total de una economía a la velocidad necesaria para reducir las emisiones nacionales de consonancia con el Acuerdo Climático de París de 2015 es algo nunca realizado, y requerirá de un liderazgo fuerte y distribuido, del tipo que ya se vislumbra. Los países, las regiones, las ciudades y los principales agentes empresariales y financieros han empezado a establecer sus propios objetivos de cero neto. Cinco años después de la firma del acuerdo de París, estos compromisos indican que se está construyendo una masa crítica. Los líderes chinos y europeos reconocen que es el momento de seguir adelante con planes de acción concretos y detallados.
No hay un plan de "talla única". Algunos planes son sobre temas relativos a los cambios tecnológicos, pero muchas otras transiciones necesitarán que los ciudadanos se apropien de ellas, se dé un énfasis más enérgico a la restauración de la naturaleza, o se utilice un abordaje sistémico. Todos podemos aprender de las experiencias de los demás a medida que avanzamos a lo largo del camino.
Por su parte, China tendrá que trazar una estrategia a largo plazo con hitos específicos para alcanzar su objetivo 2060. Es necesario contar con un plan de este tipo para garantizar que la toma de decisiones a corto plazo – empezando por el próximo plan quinquenal e incluyendo su Contribución Determinada a Nivel Nacional en virtud del acuerdo de París – sea coherente con las trayectorias de desarrollo de más largo plazo de China. De lo contrario, es demasiado fácil seguir retrasando indefinidamente el abordaje del mismo problema.
Subscribe to Project Syndicate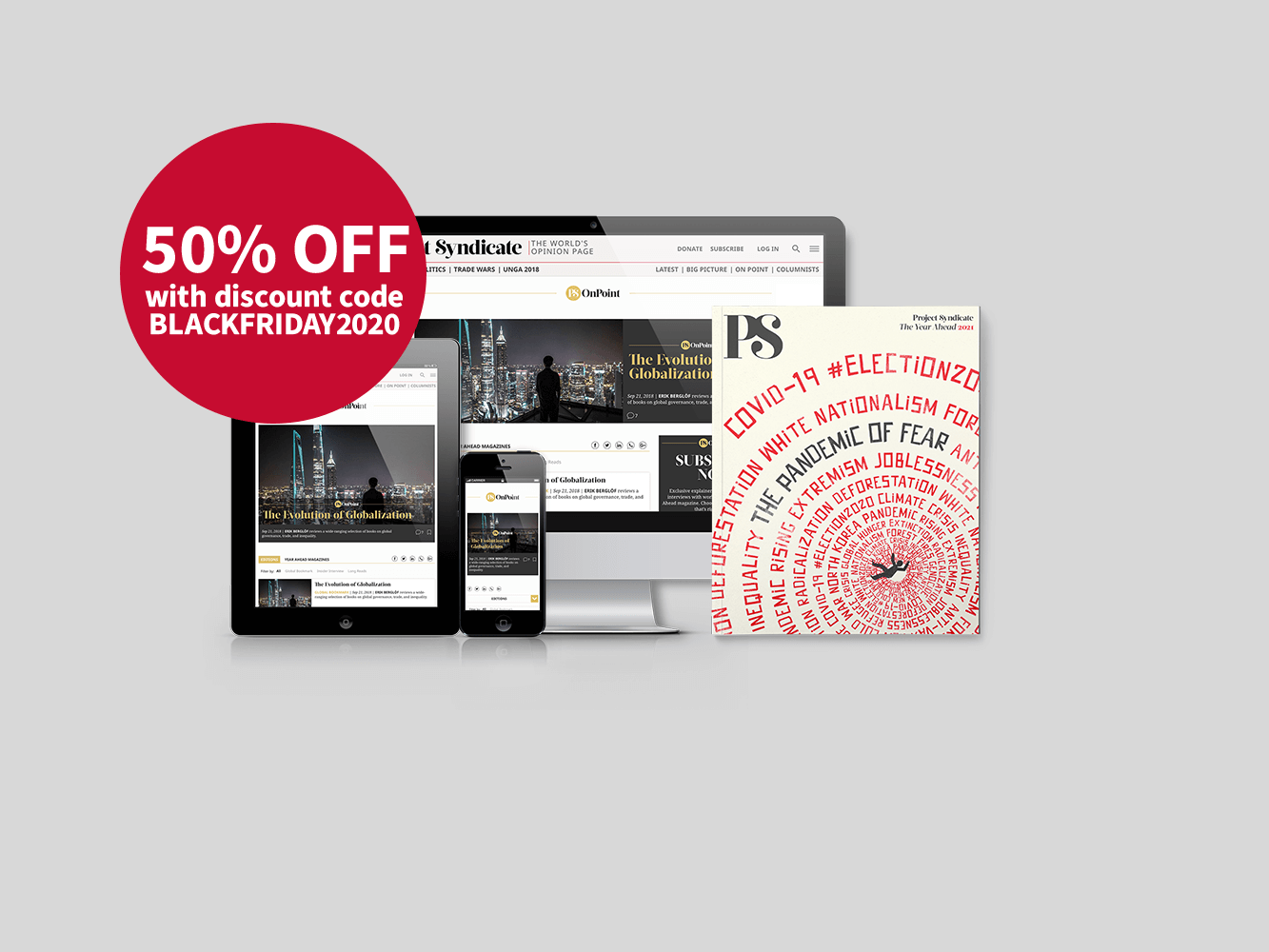 Subscribe to Project Syndicate
Enjoy unlimited access to the ideas and opinions of the world's leading thinkers, including weekly long reads, book reviews, and interviews; The Year Ahead annual print magazine; the complete PS archive; and more – All for less than $9 a month.
Para China, los puntos de referencia clave incluyen alcanzar el máximo de emisiones de CO2 hasta el año 2025, fijar objetivos de intensidad de carbono más ambiciosos (reducción del 70-75%), metas con respecto a los combustibles no fósiles y fijar metas para la reducción del consumo interno del carbón. Si China pueda poner fin a la construcción y el financiamiento de nuevas instalaciones de carbón – tanto en su país como en el extranjero a través de la  Iniciativa de la Franja y la Ruta de la Seda – será una prueba de crucial importancia.
Afortunadamente, aparte del impacto destructivo del carbón en el clima, ya no es ni siquiera económicamente viable. Tan sólo en el año 2019, la generación de energía a partir del carbón cayó un 24% en la UE y un 16% en Estados Unidos, lo que la redujo a la mitad del nivel de 2007. En la propia China, casi el 60% de la enorme capacidad de carbón del país está funcionando a pérdida, lo que da al Gobierno todas las razones para ampliar su liderazgo mundial en materia de energía solar y eólica, y utilizar su alcance internacional para impulsar las energías renovables más allá de sus fronteras.
Al igual que China, la UE también tendrá que demostrar cómo puede alcanzar sus objetivos de largo plazo. La Comisión Europea ha determinado que será necesaria – como mínimo – una reducción del 55% de las emisiones desde ahora hasta el año 2030 para alcanzar su objetivo de neutralidad climática. Ahora debe ganar el apoyo de los 27 Estados miembros. El Parlamento Europeo ha pedido un objetivo del 60%. Cuanto antes se llegue a un acuerdo, mayores serán las posibilidades para que la UE dé un salto adelante.
Con el mismo objetivo en mente, China y la UE tendrán amplias oportunidades de profundizar su cooperación. Ambas se enfrentan a desafíos similares en lo que respecta a la recuperación de la crisis COVID-19, la elevación del papel desempeñado por la financiación sostenible, la gestión del alivio de la deuda, y la garantía de una transición justa para los trabajadores de los sectores intensivos en cuanto al consumo del carbono, así como también para otros sectores que pronto se verán afectados. La cooperación no tiene por qué limitarse al ámbito nacional. Las asociaciones entre ciudades, regiones, provincias e industrias ya han demostrado ser muy prometedoras.
Si China y la UE alcanzan sus próximos puntos de referencia importantes, las implicaciones mundiales serán amplias y profundas. China, la "fábrica del mundo", fue el mayor exportador y el tercer mayor importador en 2018. Al establecer normas más limpias y centrar un esfuerzo de toda la sociedad en lograr su objetivo cero neto, puede llevar a cabo cambios significativos en las cadenas de suministro que abarcan Brasil, Australia e Indonesia, así como regiones enteras, que van desde África hasta Oriente Medio. En pocas palabras, los gobiernos del mundo tendrán que reevaluar sus planes económicos a largo plazo, mirándolos a través de una lente verde.
El anuncio de China, que llega al final de sus conversaciones con la UE, también nos recuerda el papel vital que tiene que desempeñar la diplomacia. A pesar de que Estados Unidos ha pasado los últimos cuatro años socavando las instituciones multilaterales, la cooperación internacional sigue siendo posible y sigue ofreciendo beneficios profundos para quienes se involucran en ella.
Independientemente de la rapidez con que Estados Unidos pueda regresar a la comunidad internacional, la trayectoria mundial está claramente delineada. El cero neto es el destino, y todos los líderes harían bien en trazar sus caminos a recorrer tal como corresponde para llegar a dicho destino.
Traducción del inglés: Rocío L. Barrientos