Europa i Chiny Przejmują Kontrolę nad Klimatem
PARYŻ – W ciągu zaledwie tygodnia podczas tegorocznego Zgromadzenia Ogólnego ONZ przedstawiciele największego jednolitego rynku na świecie i drugiej co do wielkości gospodarki na świecie ujawnili swoje dążenia w kwestii klimatu. Nie trzeba być analitykiem wywiadu, aby zrozumieć wyniki: zarówno Unia Europejska, jak i Chiny zobowiązały się do osiągnięcia zerowej emisji dwutlenku węgla netto, tworząc w ten sposób wspólną podstawę do znacznie głębszej współpracy.
Z pewnością te zobowiązania będą musiały być poparte konkretnymi polisami. Ale nawet słowa mają moc. Ani prezydent Chin Xi Jinping, ani przewodnicząca Komisji Europejskiej Ursula von der Leyen nie są znani z hiperboli lub wygłaszania ważnych deklaracji bez wcześniejszych dyskusji. Jeśli wyznaczyli konkretny cel, oznacza to, że wiedzą, jak go osiągnąć.
27 państwom członkowskim UE nie będzie łatwo zgodzić się na bardziej ambitny cel na 2030 r., który jest zgodny z ich zobowiązaniem do osiągnięcia zerowej emisji netto do 2050 r. Europejscy przywódcy doskonale zdają sobie sprawę z wielu interesów, które zagrażają temu celowi. Przywództwu Chin nie jest też łatwo ogłosić, że osiągną szczytowe emisje przed 2030 r. i neutralność węglową do 2060 r. Zmiana orientacji tak dużej gospodarki jak chińska nie jest łatwym zadaniem. Jednak obie potęgi uznają, że realia zmian klimatycznych sprawiają, że transformacja gospodarcza jest nieunikniona i że ten, kto zrobi pierwszy krok, będzie miał znaczną przewagę konkurencyjną na nadchodzące dziesięciolecia.
Przebudowa gospodarki w tempie niezbędnym do redukcji krajowych emisji zgodnie z porozumieniem klimatycznym z Paryża z 2015 r. nie została przeprowadzona i będzie wymagać silnego przywództwa. Kraje, regiony, miasta oraz ważne biznesy i magnaci finansowi sami zaczęli wyznaczać sobie jako cel zerowe netto. Pięć lat po podpisaniu porozumienia paryskiego zobowiązania te wskazują, że narasta masa krytyczna. Przywódcy chińscy i europejscy uznają, że nadszedł czas, aby kontynuować konkretne, szczegółowe plany działania.
Nie ma jednego planu dla wszystkich. Niektóre plany dotyczą zmian technologicznych, ale wiele innych będzie wymagało zaangażowania ze strony obywateli, większego nacisku na przywracanie przyrody lub podejścia systemowego. Po drodze wszyscy możemy uczyć się od siebie nawzajem.
Ze swojej strony Chiny będą musiały opracować długoterminową strategię z określonymi kamieniami milowymi, aby osiągnąć cel do 2060 r. Posiadanie takiego planu jest konieczne, aby zapewnić, że krótkoterminowe podejmowanie decyzji - od następnego planu pięcioletniego po ustalony na szczeblu krajowym wkład w ramach porozumienia paryskiego - jest zgodne z długoterminowymi kierunkami rozwoju Chin. W przeciwnym razie łatwo byłoby odkładać to w nieskończoność.
Subscribe to Project Syndicate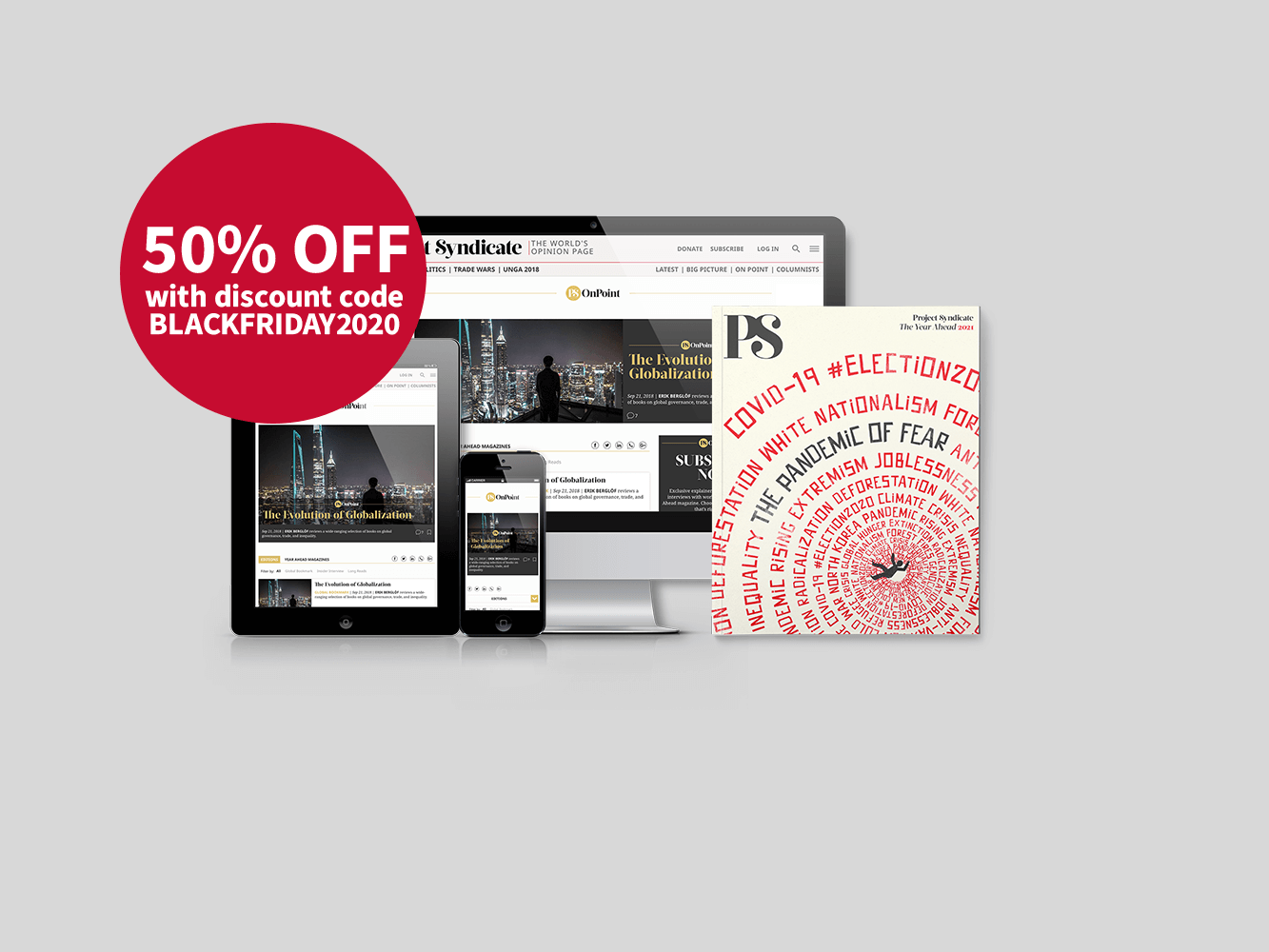 Subscribe to Project Syndicate
Enjoy unlimited access to the ideas and opinions of the world's leading thinkers, including weekly long reads, book reviews, and interviews; The Year Ahead annual print magazine; the complete PS archive; and more – All for less than $9 a month.
W przypadku Chin kluczowe punkty odniesienia obejmują osiągnięcie szczytowych poziomów emisji CO2 do 2025 r., wyznaczenie bardziej ambitnych poziomów intensywności emisji dwutlenku węgla (redukcja o 70-75%), cele dotyczące paliw innych niż kopalne oraz ustalenie celów w zakresie zmniejszenia krajowego zużycia węgla. Kluczowym sprawdzianem będzie to, czy Chiny mogą zakończyć budowę i finansowanie nowych obiektów węglowych - zarówno w kraju, jak i za granicą, w ramach inicjatywy Belt and Road.
Na szczęście, poza destrukcyjnym wpływem węgla na klimat, nie jest on już ekonomicznie opłacalny. Tylko w 2019 roku produkcja energii z węgla spadła o 24% wUEio 16% wStanachZjednoczonych, obniżając ją do połowy poziomu z 2007 roku. W samych Chinach prawie 60% mocy węglowej tego kraju jest tracone, co daje rządowi wszelkie powody, by zwiększyć swoją światową przewagę w dziedzinie energii słonecznej i wiatrowej oraz wykorzystać swój międzynarodowy zasięg do zwiększenia wykorzystania odnawialnych źródeł energii poza jego granicami.
Podobnie jak Chiny, UE również będzie musiała wykazać, jak może osiągnąć swoje długoterminowe cele. Komisja Europejska ustaliła, że przynajmniej 55% redukcji emisji do 2030 r. będzie konieczne, aby osiągnąć cel neutralności klimatycznej. Musi to teraz zdobyć poparcie wszystkich 27 państw członkowskich. Parlament Europejski zażądał celu 60%. Im szybciej dojdzie do porozumienia, tym większa szansa UE na progres.
Mając ten sam cel na uwadze, Chiny i UE będą miały szerokie możliwości pogłębienia współpracy ponieważ stoją przed podobnymi wyzwaniami, jeśli chodzi o wychodzenie z kryzysu COVID-19, zwiększanie roli zrównoważonego finansowania, zarządzanie umorzeniem długów i zapewnienie sprawiedliwej transformacji dla pracowników w sektorach wysokoemisyjnych i innych. Współpraca nie musi ograniczać się do poziomu kraju. Partnerstwa między miastami, regionami, prowincjami i branżami okazują się również bardzo obiecujące.
Jeśli Chiny i UE osiągną kolejne ważne poziomy odniesienia, globalne konsekwencje będą ogromne. Chiny - "fabryka świata" - były największym pojedynczym eksporterem i trzecim co do wielkości importerem w 2018 r. Ustanawiając czystsze standardy i skupiając wysiłki całego społeczeństwa na osiągnięciu celu, mogą one spowodować znaczące zmiany na łańcuchach dostaw obejmujących Brazylię, Australię i Indonezję, a także całe regiony od Afryki po Bliski Wschód. Rządy na świecie będą musiały zrewidować swoje długoterminowe plany gospodarcze przez zielony pryzmat.
Będąc na końcu rozmów z UE, oświadczenie Chin przypomina nam również o kluczowej roli, jaką ma do odegrania dyplomacja. Mimo, że Stany Zjednoczone spędziły ostatnie cztery lata na osłabieniu instytucji wielostronnych, współpraca międzynarodowa jest nadal możliwa i nadal oferuje ogromne korzyści tym, którzy się w nią angażują.
Niezależnie od tego, jak szybko Stany Zjednoczone mogą wrócić do społeczności międzynarodowej, globalny kierunek jest jasny. Punktem docelowym jest net zero i wszyscy przywódcy powinni odpowiednio wytyczyć swój kurs.
Z angielskiego przetłumaczyła Marz McNamer