L'Europe et la Chine prennent les rênes du climat
PARIS – En l'espace de seulement une semaine lors de l'Assemblée générale des Nations Unies de cette année, les représentants du plus vaste marché unique de la planète, et ceux de la deuxième plus grande économie mondiale, ont mis cartes sur table concernant la question climatique. Nul besoin d'être analyste du renseignement national pour en observer les résultats : l'Union européenne et la Chine se sont toutes deux engagées à atteindre une neutralité des émissions de dioxyde de carbone, établissant ainsi un terrain commun propice à une coopération beaucoup plus profonde.
Bien entendu, ces engagements devront être suivis de mesures politiques concrètes. Pour autant, les mots même les plus simples revêtent de la puissance. Ni le président chinois Xi Jinping, ni la président de la Commission européenne Ursula von der Leyen ne sont connus pour leur tendance à l'hyperbole, ou pour formuler de grandes déclarations sans délibération préalable. S'ils se fixent un objectif concret, cela signifie qu'ils ont une certaine idée de la manière de l'atteindre.
Par ailleurs, ce n'est pas comme s'il était facile pour les 27 États membres de l'UE de s'entendre sur un objectif 2030 plus ambitieux, dans la lignée de leur engagement visant à atteindre zéro émissions nettes d'ici 2050. Les dirigeants européens savent pertinemment que de nombreux intérêts particuliers viendront s'opposer à leur nouvel objectif. Il n'est pas non plus facile pour les dirigeants chinois d'annoncer qu'ils atteindront un pic d'émissions avant 2030, et la neutralité carbone d'ici 2060. Réorienter une économie aussi colossale que celle de la Chine n'est pas une mince affaire. Or, les deux puissances ont reconnu que la réalité du changement climatique rendait inévitable une transition économique, et que ceux qui agiraient les premiers bénéficieraient d'un avantage compétitif majeur pour les décennies à venir.
La refonte d'une économie, à la cadence nécessaire pour réduire les émissions nationales conformément à l'accord de Paris 2015 sur le climat, est quelque chose qui n'a jamais été fait, et qui exigera un solide leadership réparti, sous une forme qui commence d'ores et déjà à apparaître. États, régions, villes, acteurs commerciaux et financiers majeurs ont tous commencé à fixer leurs propres objectifs de neutralité carbone. Cinq ans après la signature de l'accord de Paris, ces engagements démontrent qu'une masse critique est en train de se construire. Les dirigeants chinois et européens reconnaissent qu'il est temps d'avancer, dans le cadre de plans d'action concrets et détaillés.
Il n'existe pas d'approche à taille unique. Si certains plans portent sur les changements technologiques, beaucoup d'autres transitions nécessiteront la participation des citoyens, un accent plus fortement placé sur la restauration de la nature, ou encore une approche systémique. Nous aurons tous quelque chose à apprendre de l'expériences des autres dans ce processus.
Pour sa part, la Chine va devoir élaborer une stratégie à long terme, intégrant plusieurs grandes étapes spécifiques sur la voie de son objectif 2060. La mise en place d'un tel plan est nécessaire pour veiller à ce que le processus décisionnel à court terme – qu'il s'agisse de son prochain plan sur cinq ans, ou de sa contribution déterminée au niveau national en vertu de l'accord de Paris – s'inscrive en phase avec les trajectoires de développement à plus long terme de la Chine. À défaut, il sera trop facile de continuer de cacher indéfiniment la poussière sous le tapis.
Subscribe to Project Syndicate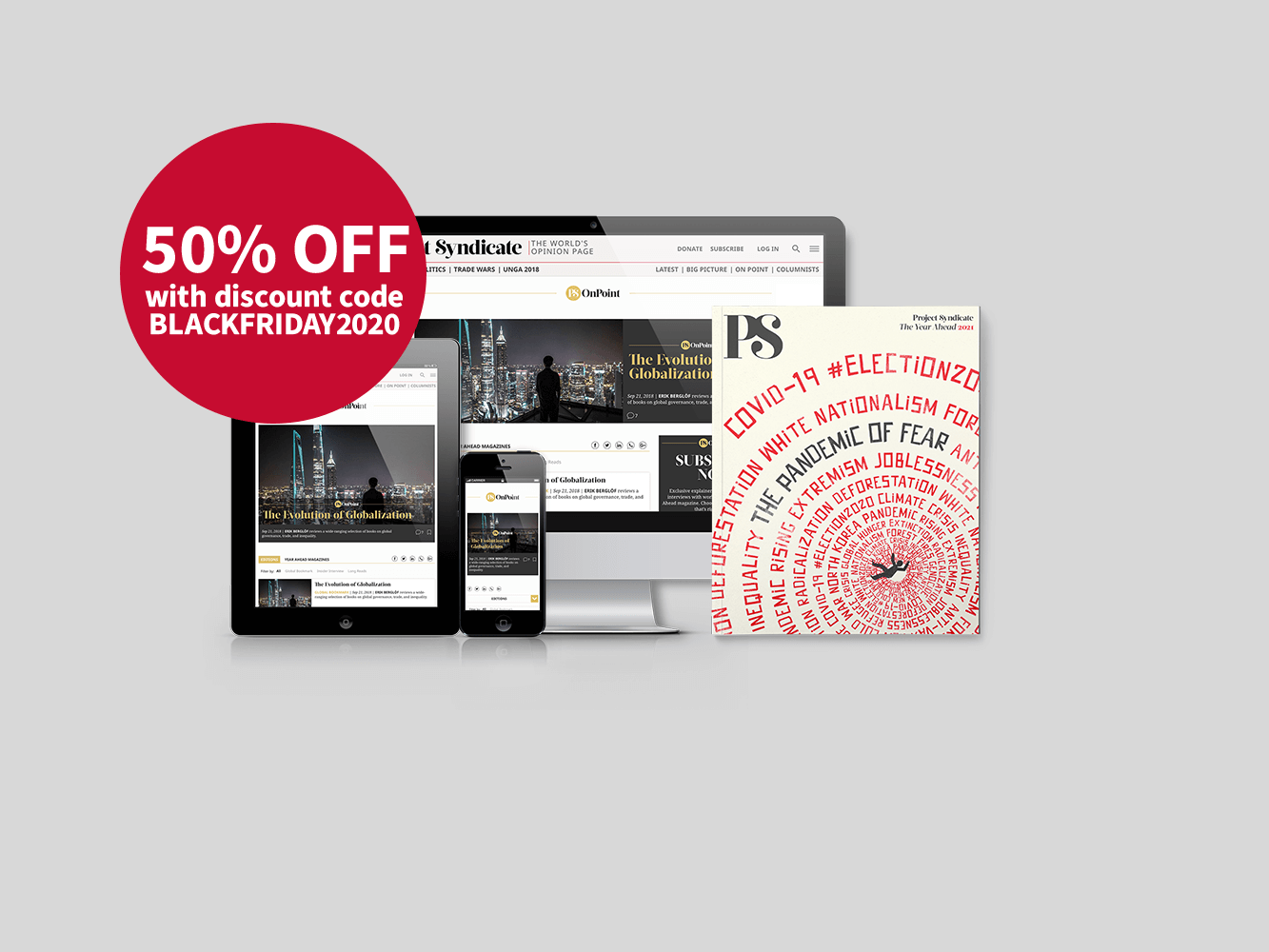 Subscribe to Project Syndicate
Enjoy unlimited access to the ideas and opinions of the world's leading thinkers, including weekly long reads, book reviews, and interviews; The Year Ahead annual print magazine; the complete PS archive; and more – All for less than $9 a month.
Pour la Chine, les principaux points de repère incluent l'atteinte d'un pic des émissions de CO2 d'ici 2025, la mise en place d'une intensité carbone plus ambitieuse (70-75 % de réduction), ainsi que la fixation d'objectifs concernant les combustibles non fossiles et la réduction de la consommation domestique de charbon. La capacité ou non de la Chine à mettre un terme à la construction et au financement de nouvelles centrales au charbon – dans le pays comme à l'étranger dans le cadre de son initiative de Nouvelle route de la soie – constituera un test crucial.
La bonne nouvelle, c'est qu'au-delà de son impact dévastateur sur le climat, le charbon n'est tout simplement plus viable économiquement. Rien qu'en 2019, la production d'électricité au charbon a diminué de 24 % dans l'UE, et de 16 % aux États-Unis, ce qui la place à la moitié de son niveau de 2007. Au sein même de la Chine, près de 60 % de l'immense capacité de charbon du pays fonctionne aujourd'hui à perte, ce qui donne au gouvernement toutes les raisons de développer son avance mondiale en matière d'énergie solaire et éolienne, ainsi que d'user de sa portée internationale pour promouvoir les énergies renouvelables par-delà ses frontières.
Tout comme la Chine, l'UE devra démontrer comment elle peut atteindre ses objectifs à long terme. La Commission européenne a déterminé qu'une réduction d'au moins 55 % des émissions d'ici 2050 était nécessaire pour atteindre l'objectif de neutralité pour le climat. Il va désormais lui falloir obtenir le soutien de l'ensemble des 27 États membres. Le parlement européen a demandé à ce que l'objectif soit fixé à 60 %. Plus tôt un accord sera trouvé, meilleures seront les chances de l'UE d'accomplir un bond en avant.
Avec ce même objectif à l'esprit, la Chine et l'UE auront largement l'opportunité d'approfondir leur coopération. Toutes deux sont confrontées à des défis semblables dans la résolution de la crise du COVID-19, le renforcement du rôle de la finance durable, la gestion de l'allègement de la dette, ainsi que dans une juste transition pour les travailleurs des secteurs à forte intensité de carbone et autres secteurs voués à être impactés prochainement. La coopération ne doit pas nécessairement être limitée au niveau national. Les partenariats entre villes, régions, provinces et industries se révèlent d'ores et déjà très prometteurs.
Si la Chine et l'UE parviennent à atteindre leurs prochains grands objectifs repères, les implications mondiales seront multiples et profondes. Véritable « usine de la planète », la Chine était le plus grand exportateur et le troisième principal importateur en 2018. En fixant des normes plus écologiques, et en axant l'effort de toute une société sur l'accomplissement de l'objectif neutralité carbone, elle pourra créer un changement significatif dans les chaînes d'approvisionnement à travers le Brésil, l'Australie et l'Indonésie, ainsi qu'au sein de régions entières de l'Afrique jusqu'au Moyen-Orient. Autrement dit, les gouvernements du monde vont devoir repenser leurs plans économiques à long terme au travers du prisme écologique.
Directement consécutive à ses discussions avec l'UE, l'annonce de la Chine nous rappelle également le rôle vital que peut jouer la diplomatie. Bien que les États-Unis aient mis à mal les institutions multilatérales ces quatre dernières années, la coopération internationale demeure possible, et continue de conférer de profonds avantages à ceux qui y prennent part.
Quelle que soit la vitesse à laquelle les États-Unis pourront renouer avec la communauté internationale, la trajectoire mondiale est claire. La destination est celle de la neutralité carbone, et tous les dirigeants feraient bien de fixer leur cap en conséquence.
Traduit de l'anglais par Martin Morel