Una nueva visión de la vieja globalización
PRINCETON – Hubo un tiempo en que todos daban por sentado que existía un único fenómeno llamado globalización, en el que los flujos transfronterizos de capital financiero impulsaban la innovación, la industrialización, el desarrollo y el comercio internacional. Pero la Iniciativa de la Franja y la Ruta (IFR) del presidente chino Xi Jinping promueve una visión alternativa de la globalización, basada en un sistema integrado de infraestructuras físicas, en el que el mundo material de los barcos y los trenes reemplazará al mundo inmaterial de la financierización.
Xi concibió la IFR como un modo sencillo de mandar al basurero de la historia la vieja e inestable globalización liderada por Occidente, pero también tiene como objetivo resolver una dificultad local en particular: en concreto, la concentración del desarrollo económico a lo largo de la línea costera de China, donde ha surgido una rica y sofisticada élite ribereña. La estabilidad social exige a China una distribución intranacional más igualitaria de las mejoras de su extraordinario crecimiento.
Pero no es un problema exclusivamente chino. Históricamente, las ciudades con importancia global casi siempre han sido litorales, situadas en la línea costera o al lado de ríos navegables. Hace siglos, Ámsterdam, Amberes, Génova y Venecia (también la antigua Atenas y Tiro) eran los nodos comerciales del mundo. Hoy, metrópolis como Londres, Nueva York, Tokio, Hong Kong, Shanghai, Dubai, Sydney y Río de Janeiro cumplen un papel similar.
En la división de tareas de la IFR, la "ruta" se refiere (contraintuitivamente) a las conexiones marítimas, mientras que la "franja" se refiere a una serie de proyectos interconectados a lo largo de la masa continental eurasiática. La idea es que territorios interiores como Asia Central y Europa del Este pueden y deben estar tan conectados al resto de la economía global como hoy lo están los nodos costeros.
Fuera de China, la IFR atrae en particular a los países que fueron víctimas de la debacle financiera global de 2008 y a la posterior crisis del euro. Por ejemplo, durante los peores días de su crisis de deuda soberana, Grecia atrajo inversiones chinas mediante la venta del 51% del puerto del Pireo a la empresa estatal China Ocean Shipping Company (COSCO). Asimismo, en los años de la crisis Serbia sufrió un tremendo corte del flujo de capitales, y ahora espera convertirse en un nodo de transporte, aun no siendo miembro de la Unión Europea.
En tanto, el primer ministro portugués António Costa abrió las puertas a la inversión china, y hace poco advirtió contra la implementación de medidas proteccionistas amplias contra las empresas chinas que operan en Occidente. El gobierno de coalición populista italiano acaba de firmar un memorándum de entendimiento con China por el que avala la IFR. Y hasta el Reino Unido, sumido en el caos del Brexit, podría encontrar un nuevo salvavidas geopolítico en la relación económica y de inversiones con el país asiático.
Subscribe now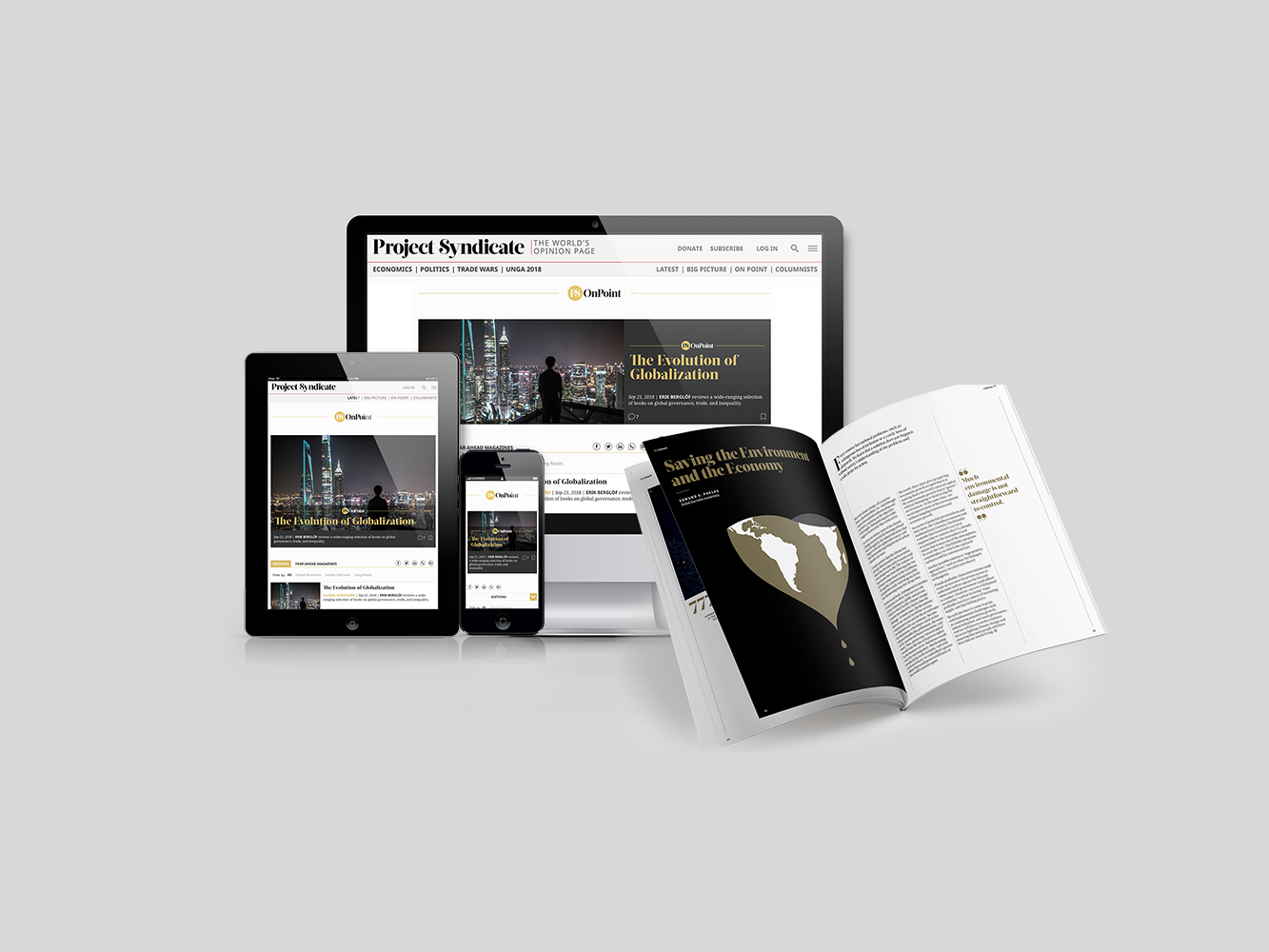 Subscribe now
Get unlimited access to OnPoint, the Big Picture, and the entire PS archive of more than 14,000 commentaries, plus our annual magazine, for less than $2 a week.
El intento chino de vincular por medio de la infraestructura regiones no alcanzadas por la globalización no es inédito. Hace más de un siglo, Gran Bretaña era la superpotencia mundial, pero Alemania se estaba poniendo a la par en términos de riqueza y desarrollo tecnológico. Como China en la actualidad, Alemania quería proyectar poder por tierra y por mar. Pero para competir con el Reino Unido, no podía confiar solamente en su marina mercante, así que inició su equivalente de la IFR: una vía férrea entre Berlín y Bagdad.
Como la IFR, los nuevos vínculos ferroviarios alemanes conectaban por tierra áreas remotas, y eran atractivos para los perdedores de ese período de globalización, entre los que se destacaba el Imperio Otomano, que había tenido dificultades durante todo el siglo XIX (se lo apodaba "el enfermo de Europa") y había sido incapaz de encarar reformas y una modernización económica y financiera. Potencias extranjeras controlaban la administración de aduanas del imperio y se quedaban con los ingresos del gobierno.
Además, como la IFR, el plan de infraestructura alemán entre Berlín y Bagdad dependía de la presión del gobierno para obtener financiación generosa de los bancos privados (sobre todo el Deutsche Bank). Es verdad que esos préstamos habrían de pagarlos, y caros, los otomanos. Pero en aquel tiempo, los préstamos alemanes parecían un modo de escapar de una trampa de deuda armada por Gran Bretaña y Francia.
Finalmente, parece que el plan ferroviario se basó más en la ambición alemana que en la realidad. Una vez concluido, el último tramo a través de las extensiones más áridas de Anatolia condujo muy poco tráfico.
En la IFR también hay potencial de despilfarro a gran escala. Sus críticos ya identificaron un puente con financiación china sobre el cañón del río Morača en Montenegro como un ejemplo clásico de puente a ninguna parte. Fue pensado para vincular el territorio serbio sin salida al mar con la costa del Adriático, pero en la actualidad no conecta absolutamente nada, ni lo hará en un futuro cercano. Dicho de otro modo, es una mera ruta al endeudamiento.
Ahora que el presidente francés Emmanuel Macron impulsa un Renacimiento Europeo, podemos imaginar un futuro en el que Europa esté integrada no sólo políticamente sino también físicamente, por medio de trenes de alta velocidad, redes de electricidad y gaspetroductos. La globalización estrictamente financiera omitió por demasiado tiempo esa clase de conexión.
Pero los países europeos no se ponen de acuerdo en relación con China. Muchos gobiernos y corporaciones están razonablemente preocupados por el robo de propiedad intelectual. Pero otros ven en la inversión china una bienvenida fuente nueva de financiación, o un modo de contrarrestar la influencia de los países del norte de Europa dentro de la UE.
En cualquier caso, la estrategia de globalización china debería motivar a Europa a explorar por su cuenta rutas de desarrollo alternativas. Eso tal vez implique trascender el modesto y limitado "Plan Juncker" y perseguir una agenda mucho más ambiciosa.
La crisis financiera global confrontó a Europa con el desafío de construir un sistema financiero más estable, pero eso no bastará para crear una forma duradera de globalización. La reciente gira de Xi por Europa señaló un camino posible. Ahora es momento de que los europeos decidan cómo crear conexiones y canalizar inversiones hacia áreas que llevan demasiado tiempo ignoradas y empobrecidas.
Traducción: Esteban Flamini