Europa sigue viva
PARÍS – El Brexit es un desastre para el Reino Unido. Frente al riesgo de que ahora pierda a Escocia e Irlanda del Norte a manos de la secesión, el país parece haber aceptado la idea de que Gran Bretaña vuelva a convertirse en la "Pequeña Inglaterra". Gran Bretaña es ese león raro que elige volverse tan pequeño como un ratón.
Sin duda, salvar el reino inglés es lo único que les importaba a los defensores del Brexit. ¿Pero qué tipo de reino tiene un primer ministro que le miente a su reina, como lo hizo Boris Johnson cuando suspendió el Parlamento el año pasado? En todo el proceso, los defensores del Brexit han exaltado al Imperio británico y a Winston Churchill. Sin embargo, se han olvidado de Karl Marx, que había deambulado antes por las calles de Londres advirtiendo que la historia termina repitiéndose como una farsa. Con Johnson en el poder, el Reino Unido está gobernado por un Churchill de pantomima. En lugar de tener un exponente de coraje, tiene al Príncipe del Cinismo –una imitación desprolija que adapta sus opiniones a cualquier cosa que sea políticamente oportuna.
Los defensores del Brexit hoy están obsesionados con la "soberanía" que supuestamente han recuperado. Sin embargo, es bien sabido que le deben su éxito en el referendo de 2016 a la interferencia rusa y a los algoritmos de las redes sociales norteamericanas. La campaña a favor de "Irse" fue un festival de cinismo y noticias falsas, liderado por charlatanes felices de que los confundieran con los demócratas más acérrimos del país. No fue tanto un momento de verdad como una mala novela que cobró vida.
Sin duda, se dice que Churchill le dijo a Charles de Gaulle (otro vagabundo de las calles neblinosas de Londres) que Inglaterra siempre preferiría el mar abierto a Europa. Pero si hoy estuviera vivo, de Gaulle diría que la Gran Bretaña de Johnson no tiene ni a Europa ni al mar abierto. Por el contrario, tiene guerras comerciales, una falsa amistad con el presidente norteamericano, Donald Trump, y perspectivas económicas mediocres en un mundo cada vez más dominado por potencias como Estados Unidos, China y la propia Unión Europea.
Aun así, es penosamente evidente que el Brexit es una derrota para la idea de Europa –esa quimera metafísica, ese abrigo de muchos colores del Arlequín político-. Para recurrir a Marx una vez más, Europa es una amalgama única de pensamiento alemán (y sus demonios), política francesa (y sus derivados) y comercio inglés (y sus excesos).
Dentro de la UE, el Reino Unido era la versión moderna de John Stuart Mill y David Hume parados frente a la grandilocuencia francesa, y de Benjamin Disraeli poniendo a prueba impulsos continentales hacia el chauvinismo wagneriano. En la medida que el Reino Unido representaba el mar, podía diluir el provincialismo de París, Roma y Viena. Gran Bretaña trajo la ironía de G.K. Chesterton a las negociaciones internacionales. Y ofreció un toque del cosmopolitismo de Byron para instilar compasión por Grecia durante su crisis, y solidaridad por los desdichados de la Tierra en general.
Subscribe now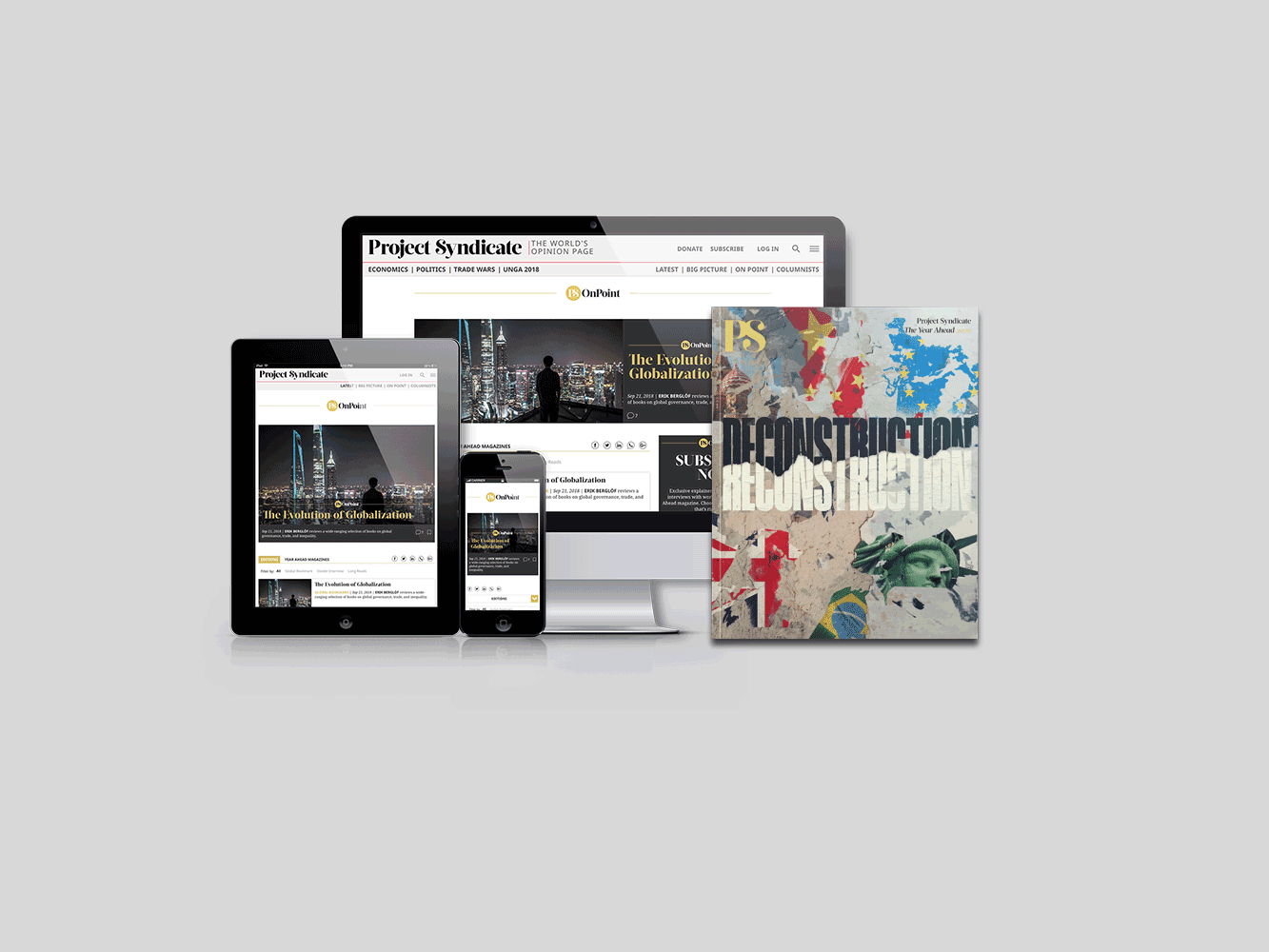 Subscribe now
Subscribe today and get unlimited access to OnPoint, the Big Picture, the PS archive of more than 14,000 commentaries, and our annual magazine, for less than $2 a week.
Hay un motivo por el cual Gran Bretaña se convirtió en un refugio seguro para personajes como Chateaubriand y Sigmund Freud, y para gobiernos en exilio, movimientos de resistencia y refugiados. Sin el Reino Unido, Europa será más agobiante. El continente seguirá teniendo sus Don Quijotes y sus sueños espléndidos, así como sus Sancho Panzas, conteniendo las veleidades de los demás. Tendrá las ruinas de Roma, el esplendor de Atenas y el fantasma de Kafka. Pero habrá perdido la cuna de la libertad.  
Olvidémonos de la fábula de que Europa siempre se unirá en tiempos de crisis, como si estuviera obligada por alguna ley física. ¿Por qué se supone que Europa, con su gran sabiduría, responderá a cualquier impulso autoritario y populista con un avance igual y antagónico de democracia?
El año pasado, las realidades amenazantes del Brexit no hicieron nada para salvar las elecciones del Parlamento Europeo. El resultado final confirió un módico de legitimidad a dictadores demócratas en potencia como el primer ministro húngaro, Viktor Orbán, y el primer ministro checo, Andrej Babiš. Me atrevo a decir que, sin Inglaterra para jugar su papel profiláctico histórico, la epidemia de populismo se volverá más virulenta en el continente.  
Occidente, más que haber sido secuestrado, ha desaparecido. ¿Esto significa que el sueño de la unidad europea terminó? ¿El éxodo de un estado miembro destruye la visión de Víctor Hugo y Václav Havel? ¿Europa ahora encaja en la descripción de lo que el gran presidente norteamericano Abraham Lincoln llamó una casa dividida contra sí misma?
No necesariamente. La historia tiene más imaginación que nosotros. La UE todavía tiene la opción de mantener a Gran Bretaña cerca en el corazón y la mente. Todavía podemos beneficiarnos de nuestro socio ausente, haciendo resurgir la alianza a través de nuestras acciones. Podemos crear una unión no de tecnócratas sino de Churchills.
Como anglófilo imperturbable, seguiré soñando con una Europa que, fortificada por el legado que quedó al interior de sus muros, puede mostrar un sentimiento de solidaridad hacia un miembro querido de la familia que ha partido. No hemos perdido la cultura que nos dio la Carta Magna, el cosmopolitismo de Gulliver y el Swinging London. Todavía conocemos el verdadero liberalismo de John Locke y de Isaiah Berlin, aun si el significado de la palabra ha quedado enredado en la comodidad del pensamiento.
Este verdadero gusto de Europa –una mezcla de libertad y escepticismo irónico- es precisamente lo que necesitamos para contemplar los rostros truculentos de la dictadura democrática. Como sucedió recientemente en Italia, un movimiento swiftiano llamado Las Sardinas rechazó eslóganes e insultos a favor de la ira justificada y el humor. Hacen retroceder al líder del partido populista Liga, Matteo Salvini, y demostraron que los exponentes del iliberalismo son tan fuertes como nosotros tímidos.
Europa no está muerta. Seguimos luchando –sin Inglaterra, pero todavía con los ingleses.