Europe : une année à vivre sur la défensive
BERLIN – 2019 promet d'être pour l'Europe une nouvelle année difficile, que domineront d'immenses défis pouvant se muer en autant de crises menaçantes. Sauf renversement majeur, le Royaume-Uni se retirera de l'Union européenne le 29 mars. La crise économique et financière qui couve en Italie s'intensifiera, mettant en péril la stabilité de la zone euro. Et la France demeurera probablement le siège de manifestations populistes, qui obèrent ses capacités à mener les initiatives de réforme au niveau européen.
En outre, les élections au Parlement européen, en mai, pourraient bien accoucher d'une majorité ou d'une quasi-majorité nationaliste, dont le rôle serait alors déterminant dans le choix des prochains membres de la Commission européenne, des présidents du Conseil européen et de la Banque centrale européenne ainsi que du Haut Représentant pour les affaires étrangères et la politique de sécurité. Il est inutile de dire qu'une victoire des nationalistes serait un désastre pour l'UE, car elle ferait échouer les réformes nécessaires et diviserait plus encore les États membres.
Quoi qu'il advienne, le drame politique intérieur de l'Europe se déroulera dans un cadre international troublé. Alors même que la Russie multiplie ses agressions en Ukraine orientale, le président des États-Unis Donald Trump mène une guerre commerciale contre la Chine, qu'il pourrait étendre à l'UE (qualifiée d'« adversaire »). Plus généralement, l'économie mondiale s'anémie et la croissance poursuivra son ralentissement dans les mois à venir.
Face à ces difficultés prévisibles, c'est la survie même du projet européen qui est en jeu. Pour ce qui concerne le Brexit, beaucoup dépendra de la façon dont s'effectuera le retrait : dans l'ordre ou dans le chaos. Si ce dernier devait prévaloir, les perdants seraient partout, et les relations entre l'Union européenne et le Royaume-Uni pourraient en être empoisonnées pour longtemps. La vie continue après un divorce, et il est généralement dans l'intérêt des deux parties de maintenir une relation saine. On peut espérer que le bon sens l'emportera.
Pas plus qu'elle ne le pouvait du Brexit, la direction de l'UE à Bruxelles ne peut résoudre la crise italienne, mais elle peut et devrait tendre la main. L'Italie a besoin de croissance, laquelle requiert une modernisation à grande échelle de son économie. Malheureusement, son gouvernement actuel ne mène pas les politiques nécessaires à la réussite de cette transformation, ayant au contraire choisi la confrontation sur les règles budgétaires européennes. L'UE devra faire preuve de souplesse, tout en maintenant les principes sur lesquels repose la viabilité de l'union monétaire. Cela augure de longues et douloureuses négociations.
En France, c'est en termes économiques que les « gilets jaunes » formulent pour l'essentiel leurs demandes, ayant d'abord pris la rue pour protester contre l'augmentation prévue de la taxe sur le diesel. Mais le mouvement comprend aussi une forte composante identitaire, qui fait fonds sur le mécontentement engendré par l'érosion du mode de vie traditionnel à l'ère de la mondialisation et de l'intégration européenne. Comme dans la plupart des pays occidentaux, ce sentiment s'est emparé des électeurs de la classe moyenne et de la classe ouvrière, qui en sont arrivés à la conclusion que le contrat social de l'après-guerre n'était plus respecté. Il ne suffit plus de travailler dur pour garantir sa sécurité économique et pouvoir monter dans l'échelle sociale.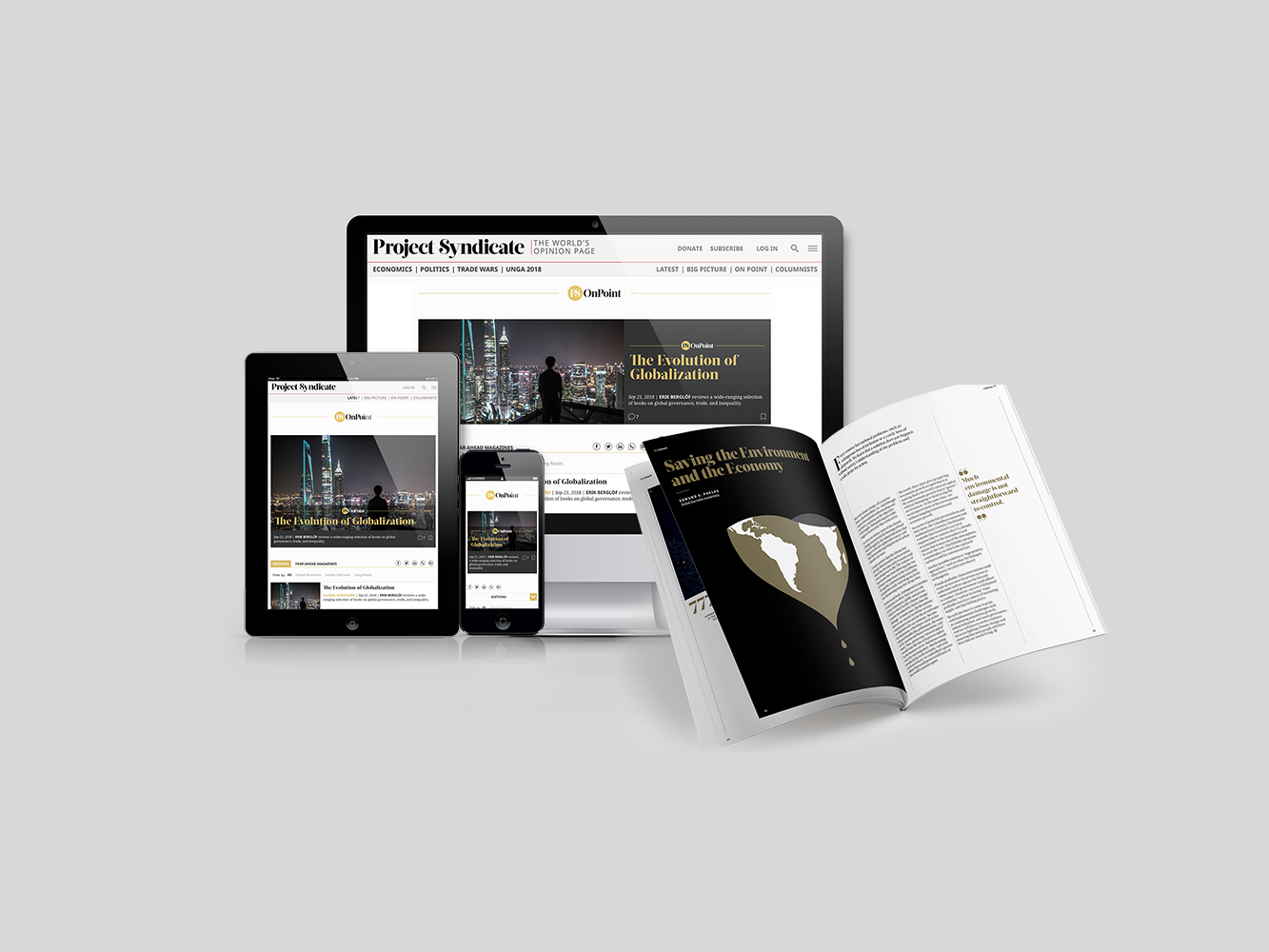 Subscribe now
For a limited time only, get unlimited access to On Point, The Big Picture, and the PS Archive, plus our annual magazine, for less than $2 a week.
Les élites occidentales ne regagneront pas la confiance de l'opinion avant d'avoir opposé une réponse à cette perte de l'espérance – une espérance sans laquelle la démocratie et ses institutions fondamentales seront incapables de fonctionner. Pour compliquer encore un peu plus la question, le centre d'équilibre mondial de la puissance se déplace rapidement de l'Ouest vers l'Est, la crise climatique s'aggrave, les nouvelles technologies bouleversent la façon dont nous vivons et dont nous travaillons et les vagues de migrants et de réfugiés alimentent la réaction populiste.
Mais si les populistes ont un plan qui permettrait à l'objet de leur désir – le traditionnel État-nation – de relever les défis qui se profilent, ils le tiennent secret. En réalité, seule une Europe unie est à la hauteur de la tâche, et c'est pourquoi les élections européennes de l'année à venir sont tellement importantes. Si le populisme gagne, l'Europe perdra.
Or la plupart des grands changements dans l'ordre international au cours des dernières décennies se sont opérés aux dépens de l'Europe, ce qui n'arrange en rien la situation. L'essor de la Chine et la révolution de l'intelligence artificielle semblent laisser l'Europe sur le bord du chemin. Le Vieux Continent s'est endormi à la barre. S'il ne se réveille pas rapidement, il aura perdu sa chance d'exploiter pour son propre bien les forces du changement.
Une nouvelle ère commence, et l'on s'en rendra compte de plus en plus nettement dans l'année qui vient. Les traditionnelles controverses européennes ne peuvent plus ignorer que ni la force de l'alliance transatlantique ni le progrès constant vers une « union toujours plus étroite » n'ont désormais rien de certain. L'Amérique de Trump a fait ses adieux et le vieux modèle social européen est brisé, sans solution de rechange en vue. Ni la nostalgie pour un passé mythique ni le modèle de gouvernance autoritaire chinois n'offrent d'issue satisfaisante.
Les crises qui menacent l'Europe surviendront inexorablement et tous en seront témoins. Au mieux, 2019, plus que le début d'un renouveau européen, sera une année de manœuvres défensives. Mais à long terme, nous n'avons d'autre choix qu'une Europe reconstruite. Cette contradiction marquera l'ère de transition dans laquelle nous sommes entrés, qui ne se satisfera ni de faux-fuyants ni de panacées.
Traduit de l'anglais par François Boisivon