¿Qué camino debe adoptar Europa hacia China?
ESTOCOLMO – Reconociendo que la Unión Europea enfrenta una serie de urgentes desafíos a nivel mundial, Ursula van der Leyen, la nueva presidenta de la Comisión Europea, ha prometido liderar una "Comisión geopolítica". Josep Borrell, el nuevo Alto Representante para Asuntos Exteriores y Políticas de Seguridad, ha planteado a la UE el reto de decidir si quiere ser un "jugador" global, o meramente un "campo de juego" para otras potencias. ¿Qué camino escogerá Europa?
De todos los desafíos que enfrenta Europa, pocos son tan importantes como diseñar una política estratégica para manejar su relación con China. Lo que está en juego es enorme. La UE es el mayor socio comercial de China, y China es el segundo principal socio comercial de la UE, después de Estados Unidos, con un comercio bilateral que supera los $1,1 mil millones por día.
En los últimos años, EE.UU. ha adoptado una actitud cada vez más beligerante hacia China. De hecho, "enfrentar" a China parece ser una de las pocas cosas que unen a los estadounidenses políticamente hoy en día, a pesar de que no existe un factor único que impulse las políticas del país. Al Presidente Donald Trump parece preocuparle sobre todo el déficit comercial bilateral, mientras que las instituciones de seguridad estadounidenses sienten inquietud acerca del constante desarrollo tecnológico y militar de China, que podría llegar a significar un reto a la supremacía estratégica de Estados Unidos.
Nadie duda de que China significa un desafío a los países individuales y al equilibrio de poder global. Un mundo en que la economía china ha crecido al doble del tamaño de la estadounidense será efectivamente muy diferente, incluso sin considerar el aumento del gasto militar chino. Es comprensible que los estadounidenses se sientan preocupados por dejar de ser la primera potencia global, posición que han disfrutado desde que hace más de un siglo reemplazaran al Imperio Británico.
Sin embargo, no está clara la manera en que Estados Unidos planea enfrentar esta emergente nueva realidad. Algunos parecen creer que distanciarse de China, y presionar a otros países a hacerlo también, podría frustrar el crecimiento de su economía, potencialmente creando las condiciones para un cambio político e incluso de régimen. Otros ven esta estrategia con escepticismo y preferirían políticas más específicas que apunten a cambiar ciertos aspectos específicos de la política interna y exterior de China. Es un enfoque menos glamoroso, pero también más tradicional.
En cualquier caso, hasta ahora las reacciones viscerales han predominado por sobre una deliberación minuciosa, y es probable que esto siga siendo así por algún tiempo. EE.UU. quiere que la UE se alinee con su postura; pero, más que dejar claro ese deseo, no ha impulsado prácticamente ningún diálogo estratégico con Europa sobre el asunto.
Subscribe now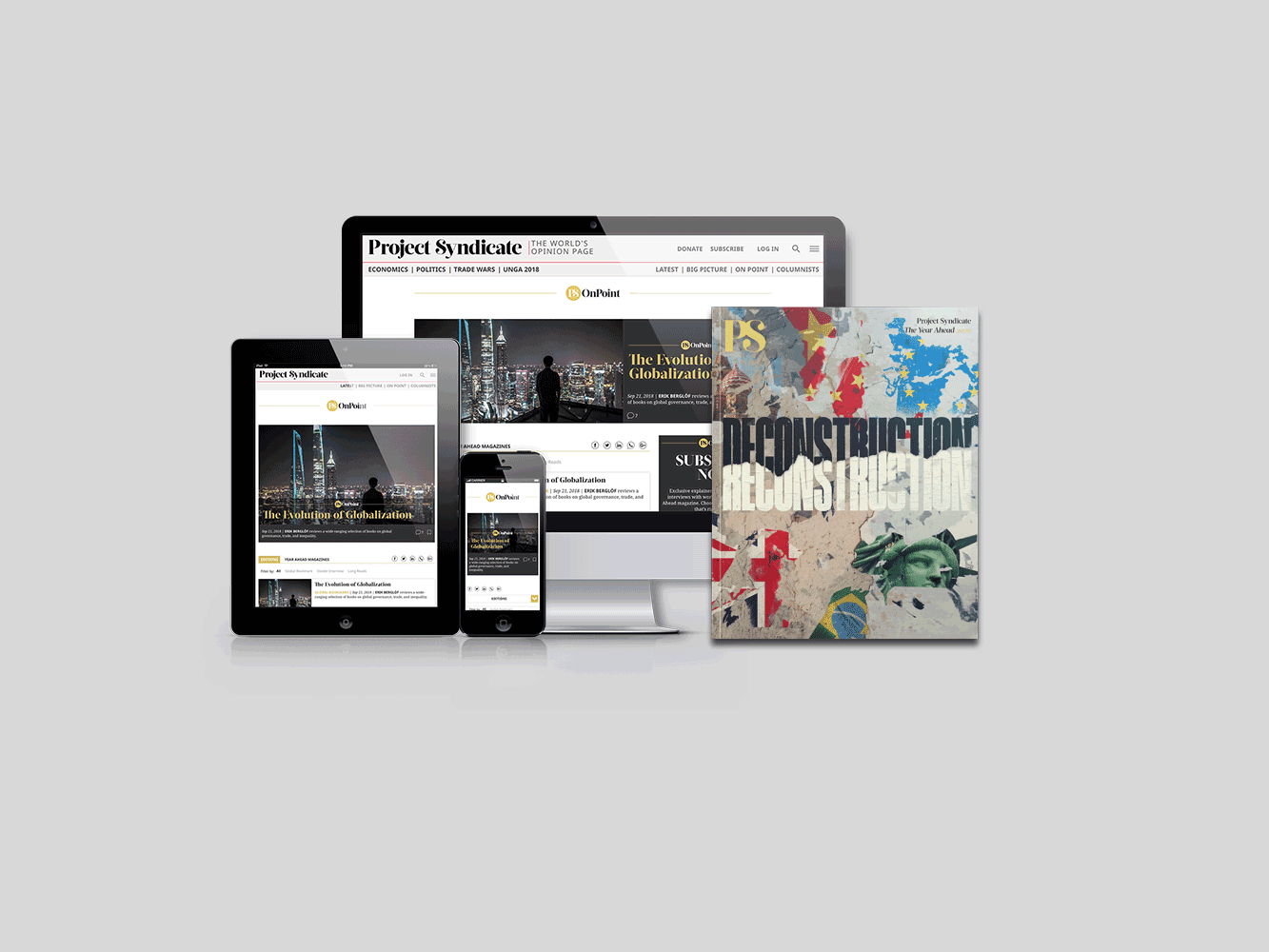 Subscribe now
Subscribe today and get unlimited access to OnPoint, the Big Picture, the PS archive of more than 14,000 commentaries, and our annual magazine, for less than $2 a week.
Mientras tanto, el debate sobre China al interior de la UE se ha ido acalorando. Puede que China ya no tenga una economía marxista, pero ciertamente se rige por un sistema político leninista. Por buenas razones, a muchos europeos les inquietan los problemas de derechos humanos en Hong Kong, Xinjiang y otros lugares. También sienten una justificada inquietud acerca de los asuntos económicos. Como advirtiera la Comisión Europea este año (bajo su dirección anterior), China es "un competidor económico que busca un liderazgo tecnológico y un rival sistémico que promueve modelos de gobernanza alternativos". Es un lenguaje muy alejado de los communiqués oficiales anteriores de la UE.
El próximo año será decisivo. Además de una cumbre regular entre la UE y China que se celebrará en Beijing en abril, los jefes de estado de China y los países europeos sostendrán una reunión especial en Leipzig, Alemania, en septiembre próximo. Una prueba importante de la relación será si las dos potencias puedan concluir un acuerdo de inversiones integral, más de seis años después de iniciadas las negociaciones. Dadas estas inminentes oportunidades para el diálogo, la UE podía impulsar una vinculación estratégica con China, más que una confrontación general. Pero se necesitan dos para bailar, y mucho dependerá de cómo se desarrollen las políticas chinas en el intertanto.
Dejando de lado las preguntas sobre inversiones y comercio, la UE debe ser menos complaciente con respecto a los retos de seguridad planteados por China. Los estados miembros de la UE deben incrementar sus operaciones por la libertad de navegación en el Mar del Sur de China y el Estrecho de Taiwán. Y está claro que debe haber un mayor escrutinio de la creciente dependencia tecnológica de Europa con respecto a China en áreas cruciales como la infraestructura de 5G.
Habiendo señalado eso, la mejor respuesta de Europa al creciente poderío tecnológico de China es volverse más competitiva en este ámbito. Si la UE fracasa en ello, no habrá barreras lo suficientemente altas para protegerla de la creciente influencia del gigante asiático. Y eso no concierne solo a Europa, sino también a Estados Unidos en el largo plazo.
Pocos observadores esperaban que China se transformara repentinamente en una democracia completa tras su ingreso a la Organización Mundial de Comercio en 2001. Sin embargo, ha sido desalentador contemplar el giro represivo que ha tomado el país en la última década. Todavía se favorece a las empresas estatales, hay quemas de libros y el Partido Comunista de China sigue haciendo valer su primacía en cada ámbito de la vida china. Pocos pueden predecir cuánto durará esto. Las dinastías nacen y mueren, pero en 2021 el PCC conmemorará el centenario de su fundación. Bajo su régimen, China ha oscilado entre modelos de desarrollo radicalmente distintos.
Ocurra lo que ocurra, China no va a desaparecer, y se la debe tener de interlocutor para enfrentar problemas como el cambio climático o el desenmarañamiento del sistema de comercio global. En consecuencia, una política de vinculación estratégica, crítica y constructiva, parece ser la manera más sensata de avance para la UE. Impulsarla manteniendo un diálogo con Estados Unidos beneficiaría a todos los actores involucrados. Pero, al fin y al cabo, la UE debe escoger su propio camino.
Traducido del inglés por David Meléndez Tormen