No puede haber Europa sin Estado de derecho
PRINCETON – La reunión de cinco días en la que el Consejo Europeo negoció un presupuesto para el período 2021‑2027 y un paquete de gasto de emergencia para la COVID‑19 mostró todas las características típicas de las Eurocumbres: largas discusiones a altas horas de la noche, amenazas de algunos líderes de irse antes de un acuerdo, presión francoalemana para alcanzarlo. Y naturalmente, tras una serie de concesiones mutuas se llegó a un arreglo insatisfactorio.
En concreto, la dirigencia europea acordó asignar como subsidios sólo 390 000 millones de euros (457 000 millones de dólares) de los 750 000 millones de euros del paquete de emergencia, y los otros 360 000 millones como préstamos, porque los «cuatro frugales» (Austria, Dinamarca, Países Bajos y Suecia) insistieron en que el número tenía que empezar por tres. ¿No es acaso otro arreglo insatisfactorio más en la lenta marcha de Europa hacia una integración más profunda?
Hace setenta años que en Europa se repite aquello de que el bloque crece en respuesta a las crisis. En los años cincuenta, el ímpetu integrador inicial lo dio la Guerra Fría. La integración monetaria de principios de los noventa se produjo en el contexto de la profunda transformación geopolítica causada por el final de ese largo conflicto. Más cerca en el tiempo, muchos esperaron que la combinación de elementos disruptivos formada por la inmigración, el cambio climático, el revanchismo ruso, la elección de Donald Trump como presidente de los Estados Unidos y el Brexit diera nuevos bríos a un proyecto europeo que parecía estar perdiendo empuje.
Al parecer, para eso hizo falta que una pandemia provocara una crisis económica. Pero en términos generales, las crisis económicas no han sido buenas para la integración europea. Más bien tienden a dividir a los europeos en discusiones en torno de qué causó el problema y cómo hacerle frente. Entre 2010 y 2012, en un contexto de crecientes tensiones entre el norte y el sur, y después entre el este y el oeste, faltó poco para que el euro fracasara y se llevara consigo la Unión Europea.
A diferencia de esa crisis, es evidente que la pandemia no es fruto de alguna política errada en particular (al menos no de parte de los europeos). El carácter más o menos aleatorio de la incidencia y propagación del virus y de sus efectos económicos permite una defensa creíble de la solidaridad como póliza de seguro colectiva. Y es así que en el núcleo del acuerdo alcanzado hay una forma novedosa de mutualización de deudas. Por primera vez en la historia, la UE emitirá deuda propia, con respaldo de los gobiernos nacionales y para cuyos pagos se apelará a un mecanismo fiscal conjunto bajo los auspicios de la Comisión Europea.
De modo que este acuerdo sienta un precedente, y es probable que aumente el atractivo de los activos en euros para inversores que buscan un refugio seguro en reemplazo del dólar. Parece que Europa llegó a una especie de «momento hamiltoniano». En 1790, el primer secretario del Tesoro estadounidense, Alexander Hamilton, sostuvo con éxito que el gobierno federal de los Estados Unidos debía hacerse cargo de las deudas contraídas por los estados durante la Guerra de Independencia y pagarlas con el producto de aranceles a las importaciones.
Subscribe to Project Syndicate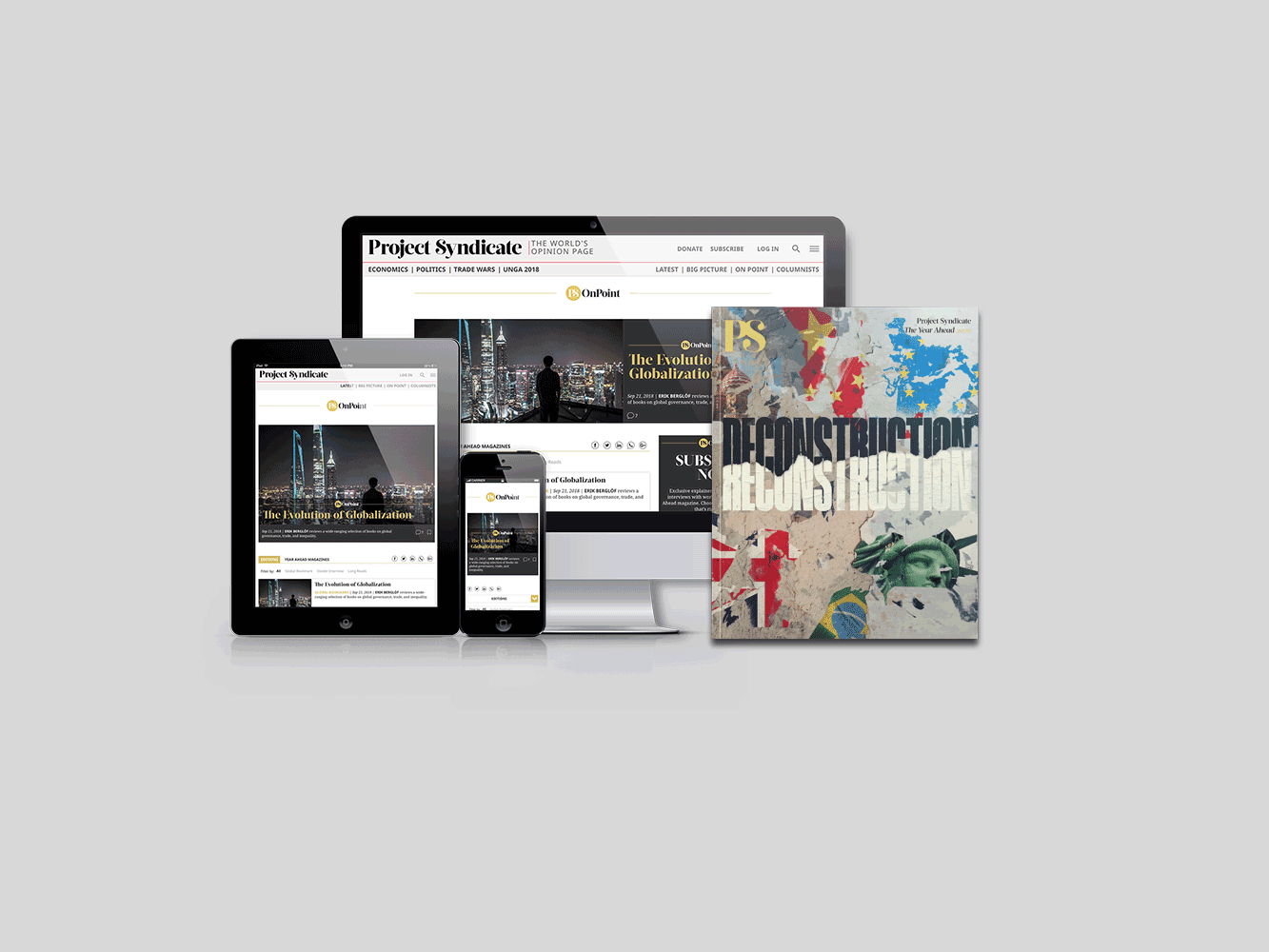 Subscribe to Project Syndicate
Enjoy unlimited access to the ideas and opinions of the world's leading thinkers, including weekly long reads, book reviews, and interviews; The Year Ahead annual print magazine; the complete PS archive; and more – all for less than $2 a week.
Pero el acuerdo alcanzado por la UE deja mucho que desear a quienes pedían que el bloque pusiera más condiciones para el otorgamiento de subsidios y préstamos. Las propuestas en tal sentido suscitaron de inmediato recuerdos penosos de la crisis del euro, cuando los gobiernos nacionales afectados trataron de descargar responsabilidades en un actor externo, lo cual provocó un doble desprestigio: los gobiernos nacionales dieron imagen de incapaces y cobardes, y ese otro actor (ya fuera Alemania o «Europa») pasó a ser sinónimo de crueldad y revanchismo.
Incluso antes de esta última cumbre, todos admitían que la vieja forma de condicionalidad (la de la crisis del euro) no era adecuada. El vicepresidente segundo del gobierno español Pablo Iglesias, del partido de izquierda Podemos, elogió que el acuerdo no incluya «hombres de negro» que administren la imposición de medidas de austeridad y otras condiciones. El Mecanismo Europeo de Estabilidad, creado en 2012 con alto costo político, no apareció en las últimas discusiones.
Pero esta vez las condiciones propuestas no eran tanto económicas cuanto políticas. La idea era exigir que los países que reciban fondos de la UE respeten el Estado de derecho, la independencia judicial, la libertad de prensa y la libertad académica. Como señaló el año pasado el entonces presidente del Consejo Europeo Donald Tusk: «No puede haber Europa sin Estado de derecho». Pero al final, los gobiernos iliberales de Polonia y Hungría consiguieron importantes sumas sin ninguna garantía de que no seguirán erosionando las instituciones democráticas de sus países.
La historia muestra que lograr el respeto al Estado de derecho en el contexto de grandes estructuras federales no es fácil. Basta pensar en Estados Unidos, donde a la audaz jugada financiera de Hamilton siguieron otros ejemplos. Durante la era de la Reconstrucción después de la Guerra Civil, el Ejército de la Unión, bajo el presidente Ulysses S. Grant, hizo cumplir el derecho al voto y otros derechos civiles de los exesclavos en el territorio de la antigua Confederación. En 1957 la Guardia Nacional fiscalizó la desegregación de las escuelas en Arkansas, y en 1963, el presidente John F. Kennedy la envió a la Universidad de Alabama.
Con más polémica, la administración Trump ha desplegado agentes federales armados contra manifestantes, ignorando los deseos de gobiernos de estados y ciudades. Soldados con uniformes verdes sin insignias han aparecido en las calles de Portland y Seattle, y el secretario de defensa de los Estados Unidos se refirió a las calles estadounidenses como un «espacio de batalla». La turbulencia que hoy se vive en los Estados Unidos es precisamente lo que los europeos quieren evitar.
En cualquier caso, una situación comparable al despliegue de la Guardia Nacional es inimaginable en la Europa moderna. No habrá movilización de tropas europeas para defender la libertad académica o los derechos de la comunidad LGBT en ninguno de los estados miembros. Nadie pide una imposición grantiana del momento hamiltoniano, y todos coinciden en que los hombres de verde son una amenaza mayor que los hombres de negro.
La gobernanza europea contemporánea se basa en la persuasión y en el discurso racional. Y sin embargo, el único modo de lograr que una Europa civilizada funcione es aplicando la condicionalidad política. La defensa de los valores europeos demanda castigar las infracciones sistemáticas a las normas, por la doble vía de suspender el derecho de los infractores a votar en los procesos de toma de decisiones de la UE e interrumpir el acceso a fondos de la UE.
Por ahora la construcción de Europa se basará en transferencias fiscales y en las obligaciones derivadas. Pero en definitiva, Tusk tiene razón: no puede haber una Unión Europea hasta que todos los miembros adhieran a las mismas normas.
Traducción: Esteban Flamini