Kein Europa ohne Rechtsstaatlichkeit
PRINCETON – Das fünftägige Treffen des Europäischen Rates zur Vereinbarung des Haushalts für 2021-2027 sowie eines Ausgabenpakets für den COVID-19-Notstand trug alle Kennzeichen europäischer Gipfelpolitik: nächtelange Diskussionen, Drohungen einiger Regierungschefs, ohne Einigung abzureisen, und ein deutsch-französisches Drängen auf eine Einigung. Natürlich endete alles mit einem unbefriedigenden Kompromiss.
Konkret vereinbarten die europäischen Regierungschefs, nur 390 Milliarden Euro des 750 Milliarden umfassenden Notpakets als Zuschüsse zu vergeben und die übrigen 360 Milliarden als Kredite, weil die "Sparsamen Vier" (Österreich, Dänemark, die Niederlande und Schweden) darauf beharrten, dass vorne eine 3 stehen müsse. Ist diese Vereinbarung in irgendeiner Weise besser als der letzte unbefriedigende Kompromiss bei Europas langsamem Marsch hin zu einer tiefer gehenden Integration?
Seit 70 Jahren lautet Europas Mantra, dass es in Reaktion auf Krisen wachse. Der ursprüngliche Anstoß für die europäische Einigung in den 1950er Jahren ging vom Kalten Krieg aus. Die geldpolitische Integration Anfang der 1990er Jahre erfolgte inmitten der durch das Ende jenes langen Konflikts bedingten geopolitischen Zäsur. In neuerer Zeit hatten viele gehofft, dass die zerstörerische Kombination aus Einwanderung, Klimawandel, russischem Revanchismus, der Wahl von US-Präsident Donald Trump und dem Brexit dem europäischen Projekt, dem der Dampf auszugehen schien, neuen Schub verleihen würde.
Anscheinend war hierfür eine pandemiebedingte Wirtschaftskrise erforderlich. Doch haben Wirtschaftskrisen, allgemein gesprochen, der europäischen Einigung bisher nicht gut getan. Wenn überhaupt neigen sie dazu, die Europäer aufgrund von Uneinigkeit über die Ursachen des Problems und über mögliche Gegenmaßnahmen zu spalten. Während des Anstiegs der Spannungen zunächst zwischen Nord und Süd und dann zwischen Ost und West zwischen 2010 und 2012 wäre der Euro beinahe gescheitert und drohte, die gesamte Europäische Union zum Einsturz zu bringen.
Anders als jene Krise wurde die Pandemie nicht offensichtlich durch einen bestimmten politischen Fehler verursacht (zumindest nicht vonseiten der Europäer). Weil Auftreten, Verbreitung und wirtschaftliche Auswirkungen des Virus mehr oder weniger willkürlich erfolgen, lässt sich glaubwürdig für Solidarität als Mittel kollektiver Absicherung argumentieren. Daher steht im Kern der neuen Übereinkunft eine neue Form der Schuldenvergemeinschaftung. Zum ersten Mal überhaupt wird die EU selbst Schuldverschreibungen ausgeben, die von den Regierungen der Mitgliedstaaten garantiert und im Rahmen eines gemeinsamen Haushaltsmechanismus unter Federführung der Europäischen Kommission bedient werden.
Die Übereinkunft schafft daher einen Präzedenzfall und wird auf den Euro lautende Anlagen für Anleger, die einen anderen sicheren Hafen als den US-Dollar suchen, attraktiver machen. Europa scheint so etwas wie einen "Hamilton-Moment" erreicht zu haben. Der erste US-Finanzminister, Alexander Hamilton, argumentierte 1790 erfolgreich, dass die US-Bundesregierung die den Einzelstaaten während des Unabhängigkeitskrieges entstandenen Schulden übernehmen und aus den Einnahmen aus Einfuhrzöllen bedienen sollte.
Subscribe to Project Syndicate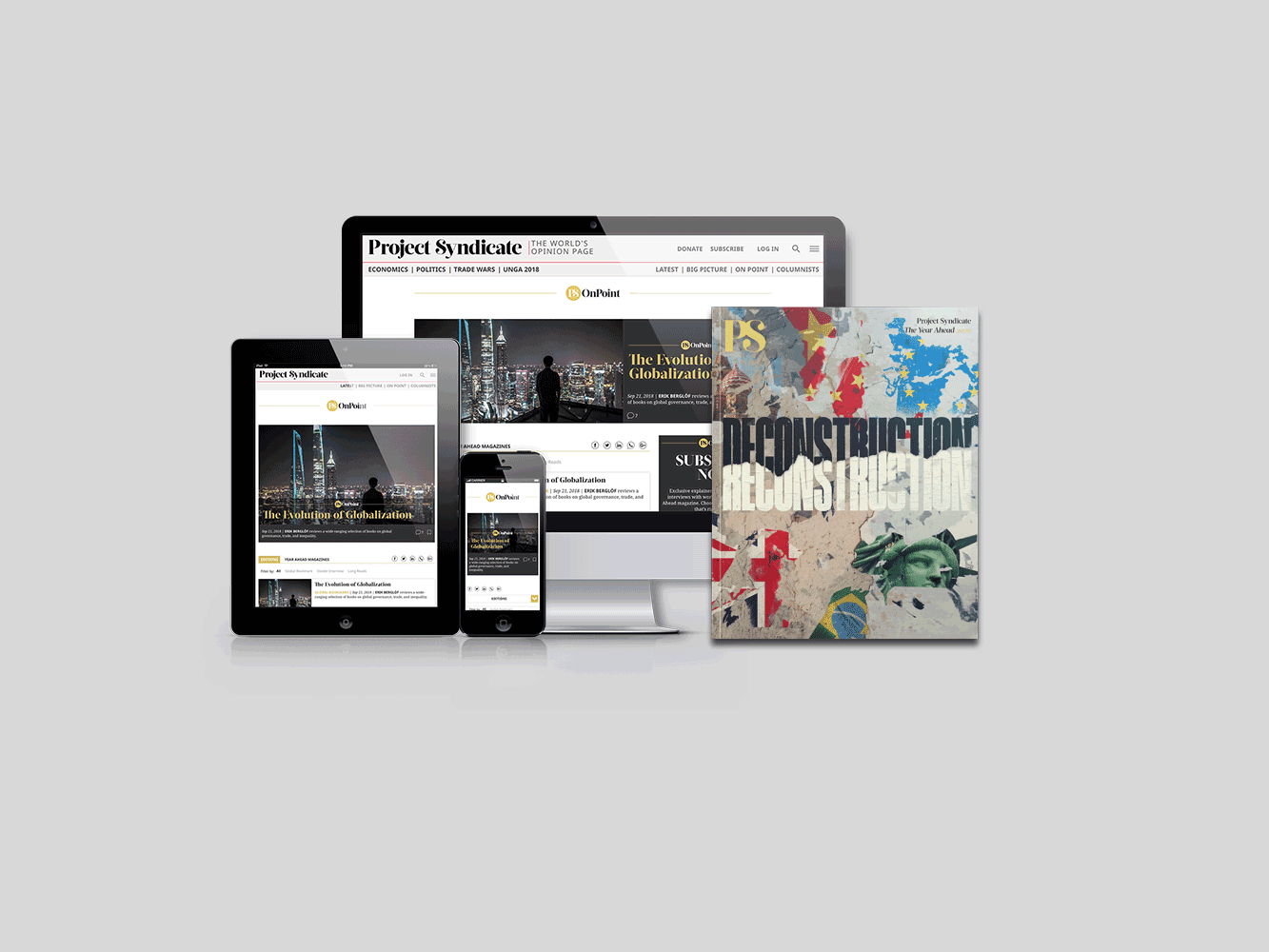 Subscribe to Project Syndicate
Enjoy unlimited access to the ideas and opinions of the world's leading thinkers, including weekly long reads, book reviews, and interviews; The Year Ahead annual print magazine; the complete PS archive; and more – all for less than $2 a week.
Für diejenigen jedoch, die gefordert hatten, die Zuschüsse und Kredite der EU an zusätzliche Bedingungen zu knüpfen, lässt der EU-Kompromiss viel zu wünschen übrig. Ihre Vorschläge weckten sofort schmerzhafte Erinnerungen an die Eurokrise, als die krisengebeutelten nationalen Regierungen einen externen Dritten suchten, dem sie die Verantwortung aufbürden konnten. Dies führte zu einer doppelten Diskreditierung: Die nationalen Regierungen sahen unfähig und feige aus, und der Dritte – ob nun Deutschland oder "Europa" – wurde zur Verkörperung von Grausamkeit und Rachsucht.
Selbst vor dem jüngsten Gipfel war allgemein klar, dass die alte (Eurokrisen-) Form der Konditionalität nicht angemessen sein würde. Der spanische Vize-Ministerpräsident Pablo Iglesias von der politisch links stehenden Podemos hat die Übereinkunft gelobt, weil sie keine "Männer in Schwarz" umfasse, die eine Sparpolitik oder andere Bedingungen erzwängen. Der 2012 unter hohen politischen Kosten ins Leben gerufene Europäische Stabilitätsmechanismus spielte bei den jüngsten Diskussionen keine Rolle.
Doch ging es bei den vorgeschlagenen Bedingungen diesmal weniger um das Wirtschaftliche als um Politik. Die Idee war, dass wer EU-Gelder erhält, zur Wahrung rechtsstaatlicher Prinzipien, der Unabhängigkeit der Justiz, der Pressefreiheit und der Freiheit der Wissenschaft verpflichtet sein sollte. Der damalige Präsident des Europäischen Rates Donald Tusk äußerte im vergangenen Jahr: "Ohne Rechtsstaatlichkeit gibt es kein Europa." Letztlich jedoch sicherten sich Polens und Ungarns illiberale Regierungen hohe Summen ohne jede Garantie, die sie hindert, die demokratischen Einrichtungen ihrer Länder weiter zu untergraben.
Historisch gesehen ist die Durchsetzung der Rechtsstaatlichkeit innerhalb großer föderaler Strukturen selten einfach. Man denke an die USA, wo Hamiltons kühner finanzieller Schritt bloß der Anfang war. Während des Wiederaufbaus nach dem Bürgerkrieg setzte die Unionsarmee unter Präsident Ulysses S. Grant das Wahlrecht und andere Bürgerrechte der ehemaligen Sklaven in den ehemaligen Konföderierten Staaten durch. 1957 erzwang die Nationalgarde die Aufhebung der Rassentrennung an den Schulen in Arkansas. Und 1963 schickte Präsident John F. Kennedy die Nationalgarde an die University of Alabama.
Umstrittener ist der derzeitige Einsatz bewaffneter Bundesagenten durch die Trump-Regierung gegen Demonstranten unter Missachtung der Wünsche von einzelstaatlichen Regierungen und Kommunalverwaltungen. Auf den Straßen von Portland und Seattle tauchten Soldaten in nicht gekennzeichneten grünen Uniformen auf, und US-Verteidigungsminister Mark Esper hat Amerikas Straßen als "Kampfgebiet" bezeichnet. Amerikas derzeitige Wirren sind genau, was die Europäer vermeiden wollen.
So oder so ist das Nationalgarden-Szenario im modernen Europa unvorstellbar. Es werden keine europäischen Truppen eingesetzt werden, um die Freiheit der Wissenschaften oder die Rechte von Schwulen, Lesben, Bi- und Transsexuellen in einem Mitgliedstaat sicherzustellen. Niemand fordert eine Grant'sche Durchsetzung des Hamilton-Moments, und niemand bestreitet, dass die Männer in Grün eine größere Bedrohung sind als die Männer in Schwarz.
Die zeitgenössische europäische Regierungsform beruht auf Überredung und rationalem Diskurs. Und doch besteht der einzige Weg, ein zivilisiertes Europa zum Funktionieren zu bringen, in der Anwendung politischer Konditionalität. Die Verteidigung der europäischen Werte erfordert, dass systemische Verstöße dagegen bestraft werden, und zwar sowohl durch Aussetzung der Stimmrechte der Missetäter bei EU-Entscheidungen als auch durch Einbehaltung von EU-Zahlungen.
Europa wird heute durch Transferleistungen und die dadurch geschaffenen Verpflichtungen gebaut. Ultimativ jedoch hat Tusk Recht: Es kann keine Europäische Union geben, wenn sich nicht alle ihre Mitglieder an dieselben Standards halten.
Aus dem Englischen von Jan Doolan