O desafio do prémio para a paz na Etiópia
ADIS ABEBA – Ao mesmo tempo que o primeiro-ministro etíope, Abiy Ahmed, recebe o Prémio Nobel da Paz em Oslo, o seu país está numa encruzilhada. Um dos caminhos leva a uma transição democrática, através das eleições gerais marcadas para Maio de 2020. O outro caminho levaria o país à instabilidade, à violência étnica, e possivelmente a um regresso ao autoritarismo repressivo.
Durante a última década, a Etiópia registou um crescimento económico sólido e generalizado. Com base nesses ganhos, o governo investiu no desenvolvimento de infra-estruturas e na expansão de serviços sociais, como a saúde e o ensino. Além disso, desde Abril de 2018, altura em que Ahmed tomou pacificamente o poder no seguimento da inesperada demissão do seu antecessor, o governo tem vindo a repor liberdades políticas e económicas.
Ahmed levantou o estado de emergência do país, ordenou a libertação de milhares de presos políticos, permitiu o regresso de dissidentes no exílio, eliminou proibições sobre partidos políticos e desbloqueou meios de comunicação anteriormente censurados. Também chegou a um acordo com a Eritreia para terminar o impasse militar de 20 anos que sucedeu à sua guerra fronteiriça de 1998-2000 – o motivo para o seu Prémio Nobel.
Porém, enquanto se realizavam estas reformas, a Etiópia registou um aumento da violência étnica. Mais recentemente, 86 pessoas morreram quando eclodiram protestos depois de um activista proeminente ter alegado, numa publicação nas redes sociais, que o governo estava a tentar retirar os seus privilégios de segurança, numa conspiração para silenciá-lo.
Esta instabilidade é o resultado de uma reacção em cadeia económica e política, muito parecida com as que vemos no Chile, em Hong Kong e no Líbano e, em certa medida, até em lugares como os Estados Unidos e o Reino Unido. Uma grande parte da população sente-se economicamente excluída e politicamente invisível, e tenta afirmar o seu estatuto na sociedade apoiando causas nacionalistas ou sectárias.
Na Etiópia, o crescimento económico aconteceu tendo por fundo uma intensa repressão social e política. A sociedade civil foi desautorizada, e grupos de interesses pouco escrupulosos tomaram de assalto a agenda do desenvolvimento estatal. Frequentemente, os jovens não possuíam as competências ou os contactos para garantir um emprego decente.
Subscribe now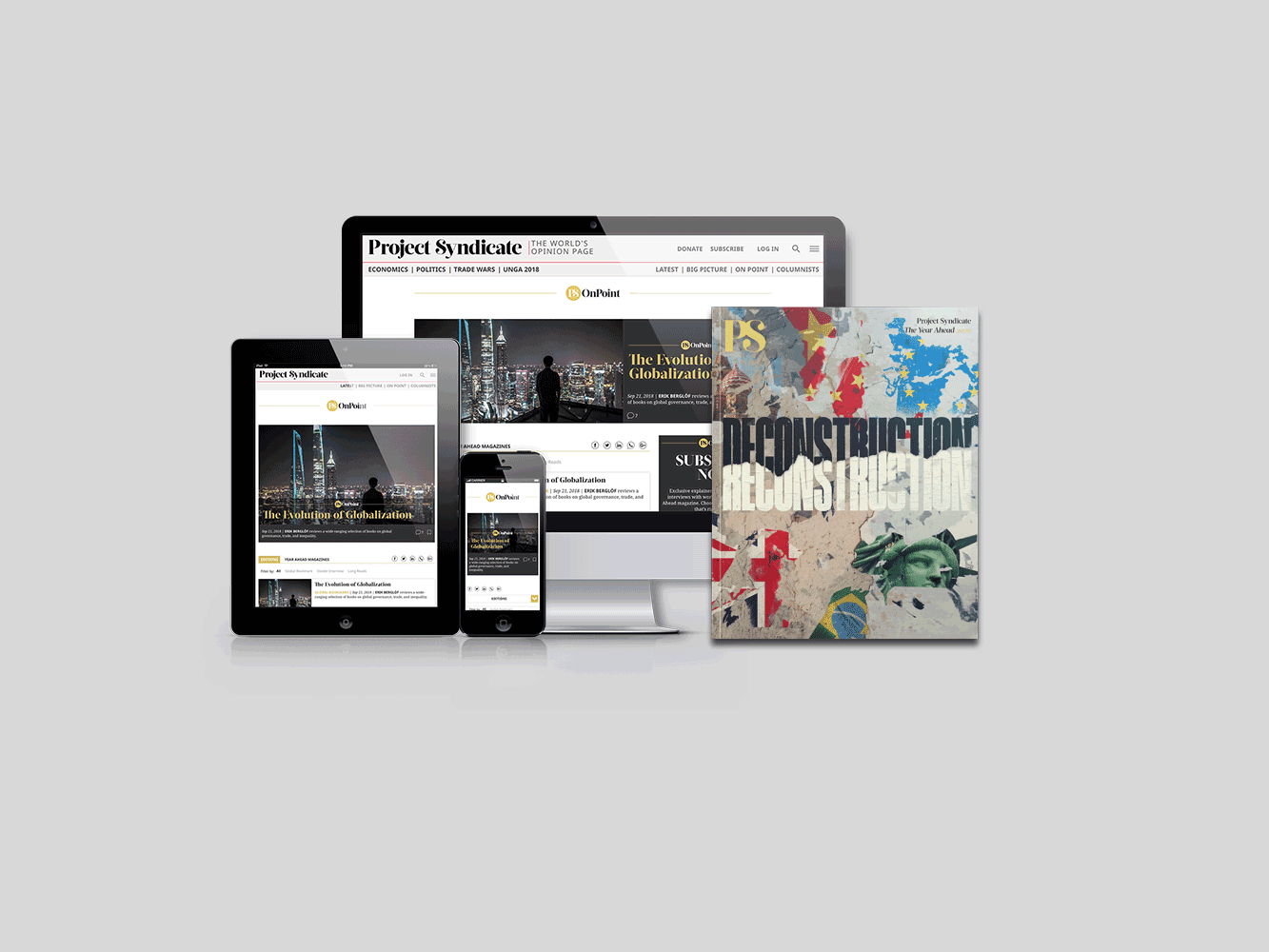 Subscribe now
Subscribe today and get unlimited access to OnPoint, the Big Picture, the PS archive of more than 14,000 commentaries, and our annual magazine, for less than $2 a week.
Ao mesmo tempo, porém, os jovens foram suficientemente educados para reconhecerem as desigualdades e para se mobilizarem nas redes sociais. E com as suas recém-encontradas liberdades – que demoraram menos a restaurar do que a construir instituições eficazes – puderam passar da organização à acção. Com o poder estatal desgastado e a coligação governamental fragmentada, o governo não estava preparado para gerir a onda de descontentamento, alimentada por questões não resolvidas e com profundas raízes históricas e emocionais.
Nos últimos anos, a polarização afectou severamente instituições consolidadas nas democracias ocidentais. Imaginem os danos que pode causar num país que não dispõe de um cumprimento autónomo da lei ou de uma sociedade civil funcional. Apesar das reformas em curso, a Etiópia ainda não concluiu a transição do regime de partido único para o primado do direito.
É evidente que a mobilização social é uma característica de uma democracia saudável. Mas, após décadas de governo autoritário, a maioria dos Etíopes não se manifesta por causas ou alterações específicas da política económica. Na sua perspectiva, assegurar o poder político para o seu grupo é a única maneira de proteger os seus interesses sociais e económicos, e por isso cada grupo está a tentar reestruturar a ordem política em seu benefício antes das eleições do próximo ano – as primeiras desde que a Etiópia iniciou a sua transição para a democracia. Antevendo umas eleições em que o vencedor será absoluto, a desconfiança é galopante.
O nacionalismo tende a extremar argumentos políticos moderados. Em vez de falarem claramente sobre as questões económicas actuais – por exemplo, identificando os sucessos e falhanços das últimas décadas – os líderes nacionalistas misturam-nas frequentemente em narrativas sobre agravos culturais e históricos de longa data, criando desse modo a ilusão que os interesses da sua facção estão alinhados em todas as esferas.
Esta abordagem desajeitada também pode ser vista nas tentativas de alguns partidos, que pretendem que as próximas eleições sejam um plebiscito ao controverso sistema federal da Etiópia, cuja constituição se baseia nas etnias. Mas as eleições não servem para decidir questões fundamentais relativas à estrutura institucional, especialmente num país com um deficiente primado do direito e tensões étnicas galopantes.
Mesmo em democracias mais desenvolvidas, da Hungria à Venezuela, as urnas já comprovaram produzir resultados que deixam as sociedades mais polarizadas e mais voláteis. Mas, por exemplo, quando o Reino Unido vota para abandonar a União Europeia, existem poucas dúvidas de que a sua democracia sobreviva, mesmo que o país passe por dificuldades. A decisão do Supremo Tribunal do Reino Unido de que o primeiro-ministro Boris Johnson terá agido ilegalmente ao suspender o Parlamento – uma jogada concebida para forçar um Brexit sem acordo – exemplifica a resistência das instituições do país.
A democracia etíope não sobreviveria a um presidente dos EUA como Donald Trump, tal como não sobreviveria a um presidente venezuelano como Nicolás Maduro. É por isso que os líderes políticos etíopes têm de negociar urgentemente um acordo sobre as regras básicas do jogo para a ordem pós-eleitoral. Os partidos deveriam concentrar as suas campanhas em políticas concretas para resolução das questões económicas e sociais que estão na origem do descontentamento. Assim que o novo governo esteja instalado, as questões institucionais fundamentais deveriam ser abordadas de foram transparente e cooperativa, num fórum deliberativo.
Votar é crítico para uma democracia, mas não é uma panaceia. Por vezes, o que é necessário é criar consensos. Só reconhecendo isto poderão as elites políticas da Etiópia evitar desperdiçar esta oportunidade histórica para a consolidação da democracia.