Jak vyhrát válku proti tuberkulóze
JOHANNESBURG – Svět konečně začíná vnímat hrozbu, kterou představuje jedna z nejpřehlíženějších nemocí naší doby. Valné shromáždění Organizace spojených národů (UNGA) v září uspořádalo vůbec první jednání na vysoké úrovni o otázce tuberkulózy (TBC) a zkoumalo možnosti mezinárodního úsilí o vymýcení této choroby. Jakkoliv je však tato nová globální pozornost vítaná, faktem zůstává, že cesta k poražení TBC začíná v Africe.
Jednoduše řečeno představuje TBC stále jednu z nejsmrtelnějších epidemií v dnešní Africe a ke čtvrtině všech úmrtí na toto onemocnění dochází právě zde. V roce 2016 podlehlo tuberkulóze na tomto kontinentu přibližně 417 000 lidí. Nedávné výskyty multirezistentní TBC a extenzivně rezistentní TBC v Jihoafrické republice, Mozambiku a Ghaně by mohly roční bilanci úmrtí ještě výrazně zvýšit. Kvůli těmto ostrůvkům výskytu bakterií, které jsou dnes zcela imunní vůči antimikrobiální léčbě, je úkol globálně vymýtit TBC o poznání náročnější.
Jedním z důvodů houževnatosti TBC je zranitelnost populací, které infikuje. Především se TBC řadí k nejvýznamnějším zabijákům HIV pozitivních osob – je příčinou úmrtí přibližně 40% lidí, kteří zemřou s HIV. To představuje riziko i pro pacienty, kteří virem HIV nakažení nejsou, zejména pro osoby s oslabeným imunitním systémem, malé děti a novorozence.
Vymýcení je obtížné, protože TBC je vysoce nakažlivá bakterie; nejvyšší mírou nákazy trpí lidé žijící a pracující v uzavřených prostorách – například horníci, vězni, migranti a uprchlíci. A protože navíc prevalence TBC úzce souvisí s chudobou a sociální marginalizací, není vždy snadné dostat se k lidem, kteří jsou touto nemocí nejvíce ohroženi.
Infekční choroby neznají hranice a v době, kdy africké země prohlubují své obchodní vazby a migrace uvnitř Afriky sílí, se hrozba regionální pandemie bude pouze zvyšovat. O to klíčovější je, aby Afrika začala rozvíjet multisektorový integrovaný přístup k omezování, kontrole a nakonec i mýcení chorob ohrožujících veřejné zdraví, k nimž patří také TBC.
Jedním z přístupů, které by mohly africké vlády za tímto účelem napodobit, je strategie zvládání TBC, jež funguje v těžebním sektoru na tomto kontinentu; jde o jakýsi meziagenturní plán, který v roce 2014 formulovalo Jihoafrické rozvojové společenství. Ačkoliv se tento takzvaný "harmonizovaný" přístup týká komerčního průmyslového odvětví, jeho důraz na koordinaci s Regionálními hospodářskými společenstvími (REC) – státy Africké unie, které se spojily do skupin za účelem ekonomické integrace – by mohl fungovat i jako model efektivnější společné akce za účelem omezení výskytu TBC.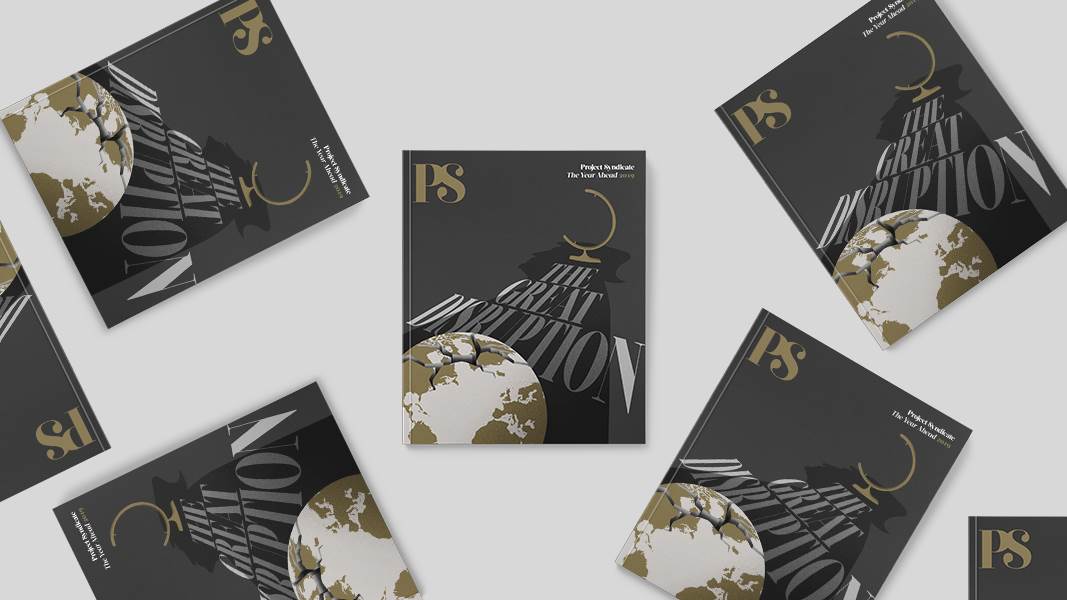 The Year Ahead 2019
Featuring commentaries by Joseph Stiglitz, Sri Mulyani Indrawati, Angus Deaton, Célestin Monga, Jean-Claude Juncker, and other leading thinkers. Now available for pre-order.
Než však může vzniknout dohoda na konkrétním rámci, musí se naléhavě vyřešit tři věci. Za prvé musí afričtí zdravotničtí plánovači a specialisté na choroby vytyčit cíle pro omezování této nemoci na státní, regionální a místní úrovni. Například stanovení cílů pro omezení počtu nových nákaz TBC by zdravotnickým činitelům umožnilo přesnější měření dopadu jejich strategií.
Chce-li navíc Afrika úplně skoncovat s TBC, bude potřebovat nové a trvale udržitelné finanční závazky ze strany veřejného i soukromého sektoru. A konečně platí, že strategie kontroly nemocí musí být koncipovány tak, aby podporovaly hospodářské a zdravotnické priority REC. Momentálně je to tak, že většina státních a regionálních zdravotnických systémů postrádá finance a lidské zdroje. Afričtí politici proto musí vyvinout systémy prevence, diagnózy a péče, které vládám pomohou sdílet zátěž nemoci a zajistí konzistentnost léčebných protokolů napříč regiony.
V boji proti TBC samozřejmě existují některé pozitivní trendy. Globální tempo nových nákaz klesá přibližně o 2% ročně, a dokonce i africké země zasažené TBC vykázaly v letech 2013 až 2017 pokles nových nákaz o 4%. A v době, kdy organizace typu Světové zdravotnické organizace či Africké unie začínají vytvářet manuály pro vymýcení TBC, je zřejmé, že tato dynamika trvale sílí.
Zachování tohoto pokroku v Africe však bude vyžadovat značnou regionální koordinaci, nemluvě o spoustě peněz navíc. Většina vakcín a medikací je v současnosti pro většinu Afričanů příliš drahá. I u těch, kdo mají to štěstí, že mohou podstoupit léčbu – obvykle jde o šestiměsíční až osmiměsíční podávání silných antibiotik –, však stále existuje dvacetiprocentní pravděpodobnost relapsu.
Cíl vymýtit TBC je na dosah ruky; nedávné setkání v UNGA znamenalo klíčový bod zvratu ve světové válce s touto chorobou. Přestože se však přijmou závazky a podepíšou deklarace, musíme mít na paměti, že v Africe bitva zdaleka neskončila.
Z angličtiny přeložil Jiří Kobělka.