Un plan de acción para la descarbonización
LONDRES – El desafío climático que afrontamos es un desafío energético, pero solucionarlo requiere acciones que van mucho más allá de la generación eléctrica.
La energía solar y eólica revolucionaron nuestro sistema energético, pero como en la actualidad el sector eléctrico solo genera el 20 % de nuestra energía, producir más electricidad renovable no nos permitirá reducir las emisiones netas de dióxido de carbono a cero para mediados de siglo. Tampoco convertir la energía renovable en un aprovisionamiento a gran escala de hidrógeno ecológico será el santo remedio, nuestros barcos, aviones y trenes no están configurados para ello y los incentivos económicos aún no avanzan en la dirección correcta.
El desafío energético es también un problema de demanda energética, para concretar nuestras ambiciones climáticas colectivas son necesarias transiciones rápidas y profundas en cada uno de los sectores que contribuyen a la demanda energética mundial; no solo en el sector eléctrico, sino también en los de transporte, manufacturero, acerero y químico. Para encaminar esas transiciones al ritmo necesario es necesaria una transformación completa de nuestra infraestructura energética. A tal fin, serán fundamentales tres prioridades.
En primer lugar, tenemos que acelerar el ritmo de innovación. Según un reciente análisis de la Agencia Internacional de la Energía (AIE) es probable que, a fin de reducir el total de emisiones netas a cero para 2050, casi la mitad de las reducciones de emisiones necesarias tendrán que provenir de tecnologías no disponibles aún en el mercado.
Las tecnologías de energías limpias —como los paneles solares, las turbinas eólicas, los automóviles eléctricos, los diodos emisores de luz y las baterías de iones de litio— nos han permitido visualizar un mundo con cero emisiones netas en las próximas décadas, pero necesitamos saltos gigantescos en la innovación y otras energías limpias —algunas de las cuales no han salido todavía de los laboratorios— para lograrlo. Esto es particularmente urgente en sectores como el del acero, el cemento, los productos químicos, el transporte y la aviación, en los que resulta más difícil reducir las emisiones y las soluciones tecnológicas van a la zaga.
La segunda prioridad es una colaboración más estrecha entre los gobiernos y las empresas. El sector privado es un motor de cambio sin rival: allí se encuentra la mayor parte de los inventores, emprendedores e inversores y sus contribuciones serán fundamentales si queremos que el mundo desarrolle e implemente tecnologías verdes al ritmo necesario.
Subscribe to Project Syndicate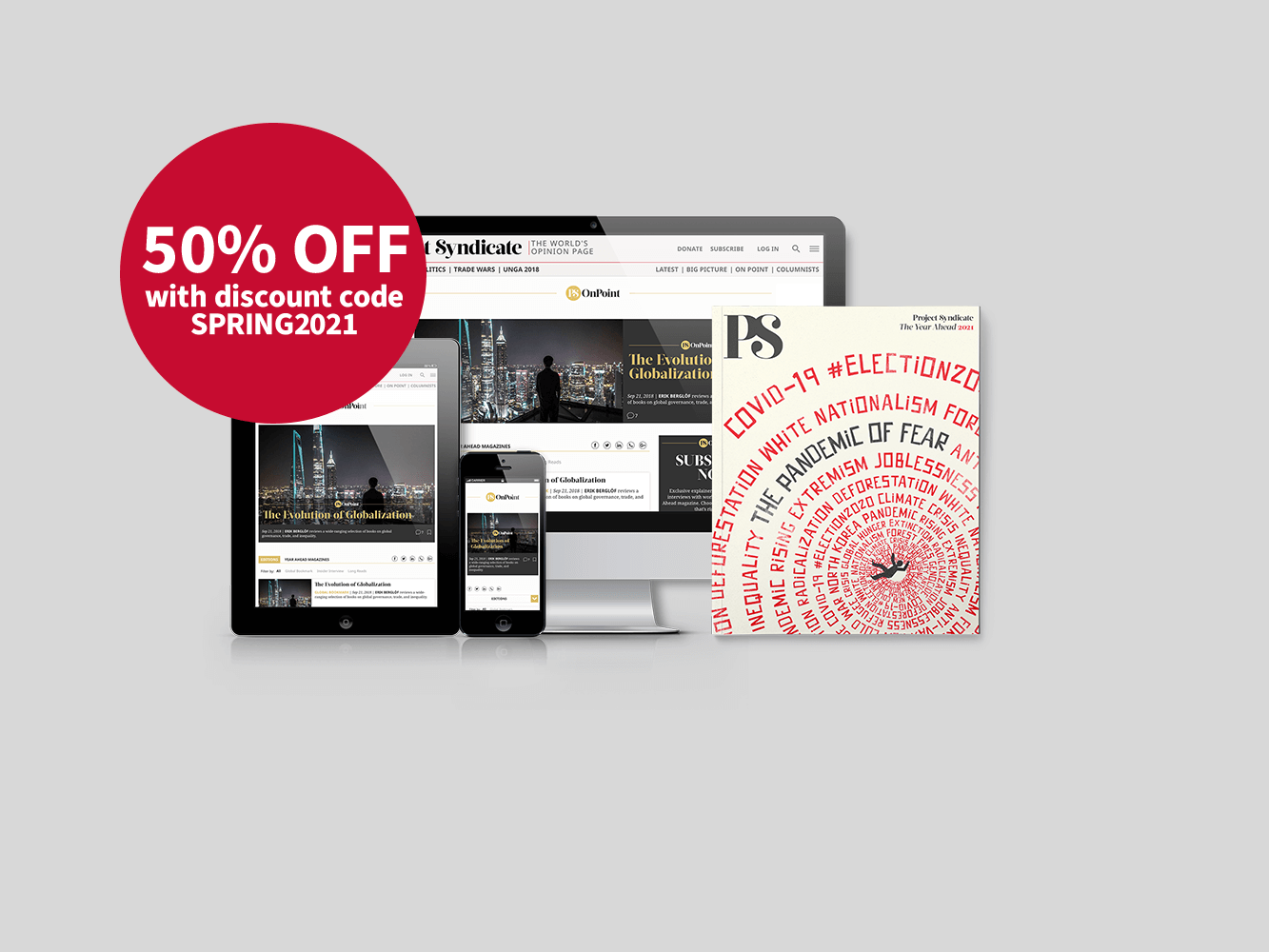 Subscribe to Project Syndicate
Enjoy unlimited access to the ideas and opinions of the world's leading thinkers, including weekly long reads, book reviews, topical collections, and interviews; The Year Ahead annual print magazine; the complete PS archive; and more. All for less than $5 a month.
Al mismo tiempo, la acción gubernamental es esencial para que las empresas puedan desarrollar al máximo su potencial. Los mercados no lograrán por sí mismos la rápida transformación que necesitamos en nuestro sistema energético mundial. En muchos sectores las empresas necesitan sólidas políticas gubernamentales para que florezcan las tecnologías con menores emisiones de dióxido de carbono. Necesitan que los gobiernos apoyen las innovaciones tempranas en nuevas tecnologías, creen nichos de mercado que les permitan desarrollarse y luego implementen políticas eficaces que posibiliten su difusión, sector por sector.
Finalmente, necesitamos una coordinación internacional mucho mayor. En un sistema mundial centrado en la acción nacional, orquestar el cambio sistémico necesario en muchos sectores que consumen energía es un enorme desafío. Los enfoques nacionales pueden ser muy eficaces en algunas áreas, especialmente cuando los gobiernos pueden implementar políticas firmes sin perjudicar a los productores locales en sectores como el eléctrico; pero un enfoque nacional rígido no funciona tan bien en industrias transables a escala internacional, especialmente en sectores en los que la mitigación es difícil. En este caso, la acción transfronteriza coordinada es fundamental para impulsar la adopción rápida de nuevas tecnologías.
Las instituciones multilaterales tienen un papel fundamental en todas estas áreas. La AIE facilita la colaboración relacionada con tecnologías clave de transición energética, una tarea que involucra a más de 6000 expertos en todo el mundo, que representan a casi 300 organizaciones públicas y privadas con sedes en 55 países, entre los que se cuentan muchos países miembros de la asociación IEA, como China, India y Brasil. Pero, debido al creciente consenso sobre la necesidad de avanzar hacia la reducción total de las emisiones netas, podemos hacer más todavía... y debemos hacerlo.
Este año la IEA presentará el primer plan de acción integral para el sector energético mundial, que abarca los sectores eléctrico, de transporte, industrial y de la construcción, a los que debemos transformar para reducir a cero las emisiones netas para 2050. Al determinar exactamente qué hace falta en cada sector y cuándo, el plan brindará una referencia para que los gobiernos y las empresas midan sus avances y dejará en claro cuáles son las áreas que requieren más atención.
El próximo paso es convertir los planes en acción. Por eso la AIE formó recientemente una asociación estratégica con Mission Possible, una coalición mundial de más de 400 empresas que buscan acelerar la descarbonización a gran escala de la industria pesada y el transporte. Nuestro apoyo a esta iniciativa también refleja el nuevo foco de la AIE para unir al sector privado y los gobiernos de las principales economías del mundo, que deben ocuparse del rol de coordinación como solo ellos pueden hacerlo. Centrándose en la innovación, la colaboración y las políticas audaces, iniciativas como esta pueden ayudar al mundo a solucionar el desafío climático.
Traducción al español por Ant-Translation