Mapa Drogowa Dotycząca Dekarbonizacji
LONDYN – Nasze wyzwanie klimatyczne jest wyzwaniem energetycznym. Jednak rozwiązanie wyzwania energetycznego wymaga działań, które wykraczają daleko poza wytwarzanie energii.
Słońce i wiatr zrewolucjonizowały nasz system energetyczny. Ale biorąc pod uwagę, że sektor energetyczny dostarcza obecnie tylko 20% naszejenergii, wytwarzanie większej ilości zielonej energii nie doprowadzi nas do zerowej emisji dwutlenku węgla netto do połowy wieku. Zamiana energii odnawialnej na dostawy zielonego wodoru na dużą skalę również nie rozwiąże problemu. Statki, samoloty i pociągi nie są do tego przystosowane, a zachęty ekonomiczne do zmian nie zmierzają jeszcze we właściwym kierunku.
Nasze wyzwanie energetyczne jest również problemem związanym z zapotrzebowaniem na energię. Osiągnięcie naszych wspólnych ambicji klimatycznych wymaga szybkich i głębokich zmian w każdym z sektorów, które przyczyniają się do globalnego zapotrzebowania na energię, w tym transportu, produkcji, stali oraz chemikaliów. Zapewnienie odpowiedniego tempa tych zmian oznacza całkowitą transformację naszej infrastruktury energetycznej. W tym celu kluczowe będą trzy priorytety.
Po pierwsze, musimy przyspieszyć tempo innowacji. Niedawna analiza przeprowadzona przez Międzynarodową Agencję Energii pokazuje, że prawie połowa redukcji emisji potrzebnych do osiągnięcia zera netto do 2050 r. może pochodzić z technologii, których jeszcze nie ma na rynku.
Technologie czystej energii, takie jak panele słoneczne, turbiny wiatrowe, samochody elektryczne, diody elektroluminescencyjne i akumulatory litowo-jonowe, umożliwiły nam wyobrażenie sobie świata zerowego w nadchodzących dziesięcioleciach. Ale potrzebujemy gigantycznych skoków w innowacjach w innych czystych technologiach - z których część wciąż znajduje się w laboratorium - aby to osiągnąć. Jest to szczególnie pilne w sektorach takich jak stal, cement, chemia, transport morski i lotnictwo, w których emisje najtrudniej jest zredukować, a rozwiązania technologiczne są opóźnione.
Drugim priorytetem jest ściślejsza współpraca między rządem a przemysłem. Sektor prywatny jest niezrównanym motorem zmian. To tam znajduje się ogromna część wynalazców, przedsiębiorców i inwestorów, a ich wkład będzie kluczowy, jeśli świat ma opracować i wdrożyć zielone technologie w odpowiednim tempie.
Subscribe to Project Syndicate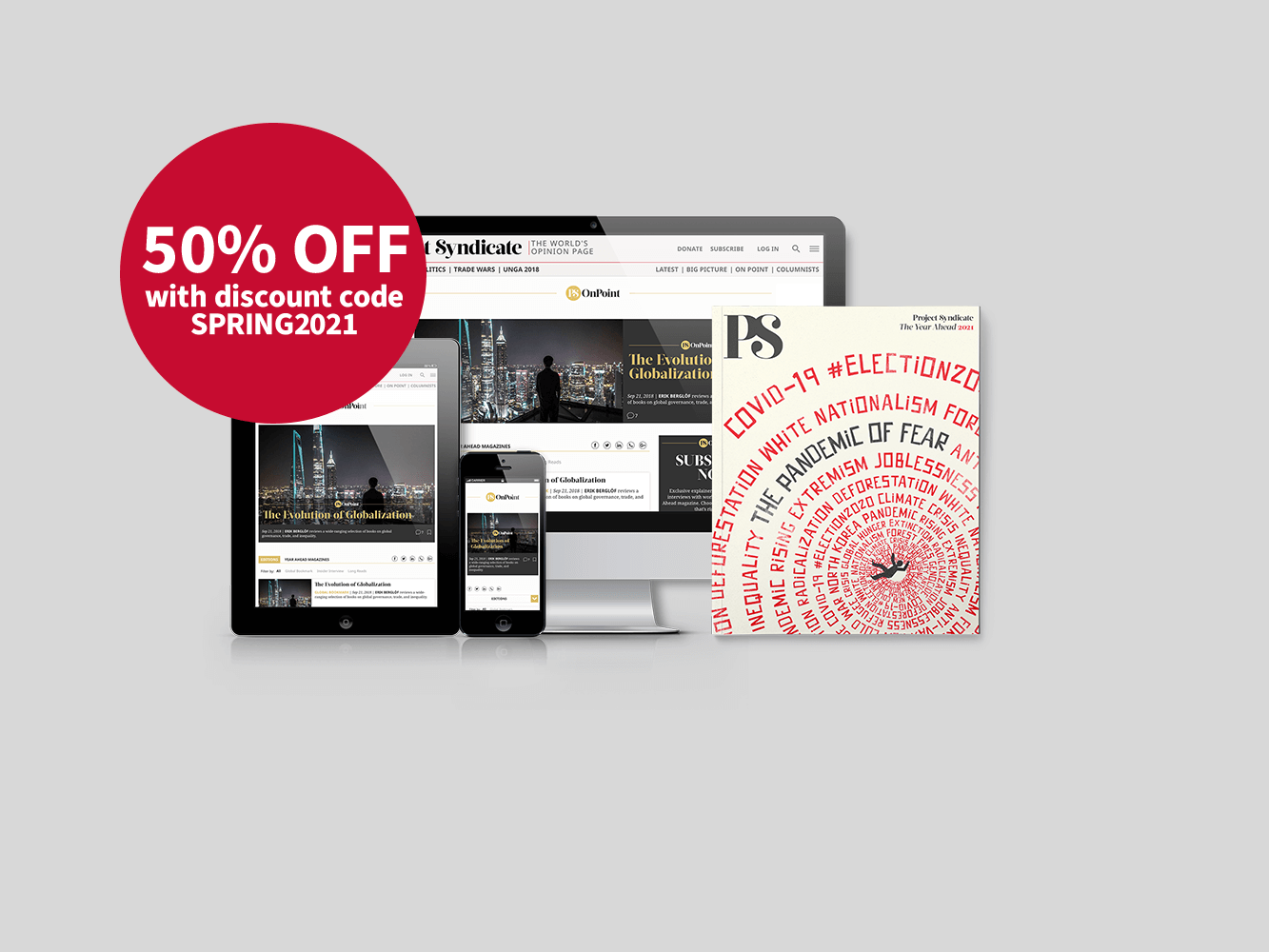 Subscribe to Project Syndicate
Enjoy unlimited access to the ideas and opinions of the world's leading thinkers, including weekly long reads, book reviews, topical collections, and interviews; The Year Ahead annual print magazine; the complete PS archive; and more. All for less than $5 a month.
Jednocześnie działania rządu mają zasadnicze znaczenie dla osiągnięcia pełnej potęgi biznesu. Pozostawione samym sobie rynki nie doprowadzą do szybkiej transformacji naszego globalnego systemu energetycznego. W wielu sektorach firmy potrzebują silnej polityki rządu, aby umożliwić rozwój technologii niskoemisyjnych. Potrzebują rządu do wspierania wczesnych innowacji w nowych technologiach, tworzenia rynków niszowych, które pozwolą im się rozwijać, a następnie wdrażania skutecznych polityk, które umożliwią ich rozpowszechnienie - sektor po sektorze.
Wreszcie potrzebujemy znacznie wzmocnionej koordynacji międzynarodowej. Głównym wyzwaniem w globalnym systemie skoncentrowanym na działaniach krajowych, nawigowanie tego rodzaju zmian systemowych wymaganych w wielu energochłonnych sektorach. Podejścia krajowe mogą być bardzo skuteczne w niektórych obszarach, zwłaszcza tam, gdzie rządy mogą prowadzić zdecydowaną politykę bez szkody dla krajowych producentów w sektorach takich jak energetyka. Jednak sztywne podejście krajowe działa gorzej w branżach podlegających wymianie międzynarodowej, a zwłaszcza w sektorach trudniejszych do zmniejszenia. W tym przypadku skoordynowane działania transgraniczne mają zasadnicze znaczenie dla przyspieszenia szybkiego przyjęcia nowych technologii.
Instytucje wielostronne muszą odgrywać kluczową rolę we wszystkich tych dziedzinach. IEA ułatwia współpracę w zakresie kluczowych technologii transformacji energetycznej - wysiłek, w który zaangażowanych jest ponad sześć tysięcy ekspertów na całym świecie, reprezentujących prawie 300 organizacji publicznych i prywatnych zlokalizowanych w 55 krajach, w tym wiele z krajów stowarzyszenia IEA, takich jak Chiny, Indie i Brazylia. Ale przy stale rosnącym konsensusie co do potrzeby przejścia do zerowej emisji netto, możemy i powinniśmy robić więcej.
Jeszcze w tym roku IEA przedstawi pierwszy szczegółowy plan dla globalnego sektora energetycznego, obejmującego energię, transport, przemysł i budynki, które musimy przekształcić, aby osiągnąć zerową emisję netto do 2050 r. Plan ten umożliwi rządom i firmom porównanie postępów, dzięki czemu będzie jasne, gdzie należy się bardziej skoncentrować.
Następnym krokiem jest przekształcenie planów w czyny. Dlatego właśnie niedawno IEA nawiązała strategicznepartnerstwo z Mission Possible, globalną koalicją ponad 400 firm, które chcą przyspieszyć dekarbonizację przemysłu ciężkiego i transportu na dużą skalę. Nasze poparcie dla tej inicjatywy odzwierciedla również nowe skupienie się IEA na zjednoczeniu sektora prywatnego i rządów z największych gospodarek świata, które muszą odgrywać rolę koordynującą. Koncentrując się na innowacjach, współpracy i odważnych polisach, takie inicjatywy pomogą światu sprostać wyzwaniu klimatycznemu.
Z angielskiego przetłumaczyła Marz McNamer