Jak zacelit propast ve financování TBC
NEW YORK – Během 25 let od doby, co byla tuberkulóza (TBC) označena za globální nouzové ohrožení, věnovali politici a profesionální zdravotníci značný čas diskusím o otázce, jak tuto nemoc eliminovat. Jen v posledních dvou letech zorganizovali rozhovory v Moskvě, Bruselu, Dillí a naposledy v září na Valném shromáždění OSN v New Yorku, kde se sešli na vůbec prvním jednání na vysoké úrovni o potírání TBC.
Ačkoliv se však na potřebě investovat do řešení vedoucí představitelé obecně shodnou, za poslední čtvrtstoletí jsme získali překvapivě málo léků proti TBC. Čtvrt miliardy lidí, kteří se od roku 1993 nakazili – a miliony těch, kteří zemřeli –, si zasloužilo lepší osud.
TBC je nejsmrtelnější infekce na světě a je s námi už velmi dlouho. Podle vědeckých teorií se lidé poprvé nakazili TBC asi před 5000 lety v Africe a nemoc se pak po obchodních trasách rychle rozšířila téměř do všech koutů světa. Dnes patří TBC mezi hlavní světové příčiny úmrtí, když jí v roce 2017 podlehlo přibližně 1,6 milionu lidí, což bylo jen o vlas méně než o rok dříve. Klesá ovšem účinnost léčby TBC, což vyvolává obavy, že rezistentní kmeny jsou stále virulentnější.
Vzhledem k prevalenci a závažnosti není TBC ryze lékařský problém. V rozvojových zemích udržuje lidi v chudobě, protože pacienti a jejich rodiny musí běžně utratit až polovinu příjmů za nákup léčiv a podstupování léčby. Kvůli šíření rezistentních forem TBC však ani tyto výdaje nepřinášejí pokaždé výsledek. Je možné, že do roku 2050 zatíží rezistentní TBC globální ekonomiku částkou plných 16,7 bilionu dolarů v podobně léčebných výloh a ušlých mezd – to se zhruba rovná celkovému hospodářskému výkonu Evropské unie.
Jistě, ve válce proti TBC může svět stále zvítězit. Výzkumníci se koncentrují na efektivnější léčebné režimy, kvalitnější diagnostické nástroje a životaschopné vakcíny. Za cílovou čáru se však nemůžeme dostat bez podstatného zvýšení výdajů na výzkum a vývoj.
Podle Světové zdravotnické organizace převyšuje roční deficit ve financování výzkumu a vývoje TBC částku 1,3 miliardy dolarů, přičemž tento výpadek dále zhoršuje absence tržních pobídek ve farmaceutickém průmyslu. Navzdory globálnímu rozšíření TBC se dvě třetiny nových případů v roce 2017 vyskytly v pouhých osmi zemích – v Indii, Číně, Indonésii, Filipínách, Pákistánu, Nigérii, Bangladéši a Jihoafrické republice. Protože tedy výrobci léčiv zjevně nejsou ochotni či schopni jednostranně financovat náklady na vývoj, musí na zacelení této mezery spolupracovat bohaté i chudé země.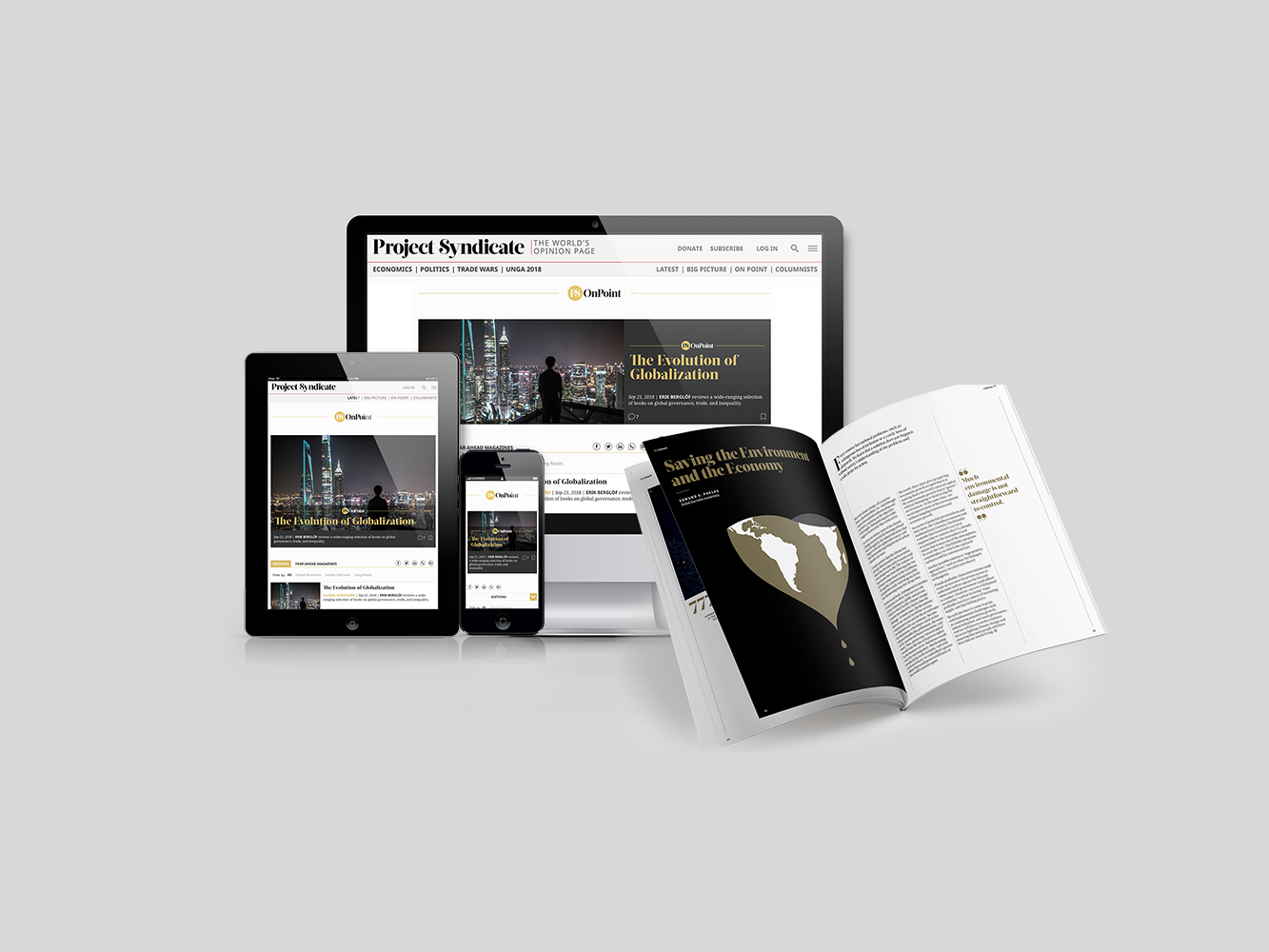 Subscribe now
For a limited time only, get unlimited access to On Point, The Big Picture, and the PS Archive, plus our annual magazine, for less than $2 a week.
Zátěž výzkumu a vývoje se musí rozprostřít mezi veřejný a soukromý sektor a výsledná léčba musí být všeobecně zaváděná a všeobecně dostupná. Cílem by mělo být zajištění, aby každý, kdo léky proti TBC potřebuje, k nim měl přístup a mohl si je dovolit; to se týká i vysoce rizikových skupin, jako jsou zdravotníci nebo lidé s HIV/AIDS, pro něž je tuberkulóza hlavní příčinou úmrtí.
Zářijová schůzka na vysoké úrovni měla oživit světové úsilí o vymýcení TBC. Vzácnou politickou shodu v předvečer diskusí bohužel zastínila debata o právech duševního vlastnictví na straně výrobců léčiv. Deklarace přijatá na konci jednání OSN sice nabídla kompromis, avšak pochybnosti zůstávají: jak můžeme zaručit přístup k léčivům – zejména pro nejchudší pacienty – a současně zachovat finanční toky pro farmaceutický výzkum a vývoj?
Na potřeby pacientů se vždy musí klást důraz. Nemůžeme však jednoduše ignorovat roli, kterou při vývoji nové léčby hraje duševní vlastnictví. Chce-li mezinárodní společenství najít v případě TBC správnou rovnováhu, musí se znovu přihlásit k iniciativám v oblasti výzkumu a vývoje tím, že se v souladu se zářijovou dohodou stane hlavním zdrojem financování. V ideálním případě doplní tato dohoda takzvaná partnerství pro vývoj produktů, která už napomohla k řešení mnoha zanedbávaných onemocnění včetně TBC.
V loňském roce nemělo odhadem 3,6 milionu lidí nakažených TBC přístup k léčbě, což je obrovská propast v péči, která se musí rychle zacelit. Čím déle budeme otálet s navýšením financí na výzkum a vývoj a s posílením spolupráce v oblasti léčby, tím výše se počet obětí TBC vyšplhá. V situaci, kdy je v sázce tolik životů, už na řeči není čas.
Z angličtiny přeložil Jiří Kobělka.