Přestaňte zabíjet posly
NEW YORK – Kolik stojí umlčení šťouravého žurnalisty? Veřejným činitelům na Filipínách roku 2011 stačilo pouhých 250 dolarů, aby si najali zabijáka, který zastřelil novináře. Na Slovensku byli Ján Kuciak a jeho snoubenka v únoru zavražděni za zhruba 80 000 dolarů.
Pro zkorumpované politiky a zločinecké bosse není ani jedna z těchto sum podstatná. Újma na demokracii však vyjde nevyčíslitelně draho.
Novinářů zavražděných kvůli tomu, o čem informují, je každoročně víc než těch, kteří zahynou ve válečných zónách. Od roku 1992, kdy Výbor na ochranu novinářů (CPJ) začal shromažďovat údaje, bylo v souvislosti s prací zabito 1324 novinářů a dalších 849 bylo za výkon svého povolání popraveno. U bezmála 90 % těchto vražd však ti, kdo si útoky objednali, unikli spravedlnosti. Ve vzácných případech, kdy bylo vedeno důkladné vyšetřování, byli dopadeni jen nejníže postavení pachatelé. Velké ryby obvykle vyvázly.
Problém se neomezuje jen na země globálního jihu. 16. října uplynul rok od chvíle, kdy maltskou novinářku rozkrývající korupci Daphne Caruanu Galiziu zabila bomba nastražená v autě jen pár minut po odevzdání článku, který jako by předznamenával její smrt. Z atentátu byli obžalováni tři muži, ale osnovatelé zločinu zůstávají na svobodě.
Ani Slovensku – které je stejně jako Malta členem Evropské unie – se v případě brutální vraždy Kuciaka a jeho snoubenky Martiny Kušnírové v jejich domě nedaleko Bratislavy dosud nepodařilo zajistit spravedlnost. Přestože policie už v kauze zatýkala, nebyli zatím zjištěni všichni strůjci, kteří patrně chtěli, aby nevrtal do nařčení, že v zemi působí mafie.
Konečně Saúdská Arábie už sice přiznala, že novinář a komentátor listu Washington Post Džamál Chášakdží byl na konzulátu saúdského království v Istanbulu zabit, ale je neméně nepravděpodobné, že by probíhající vyšetřování případu vedlo k trestnímu stíhání všech osob odpovědných za jeho zmizení.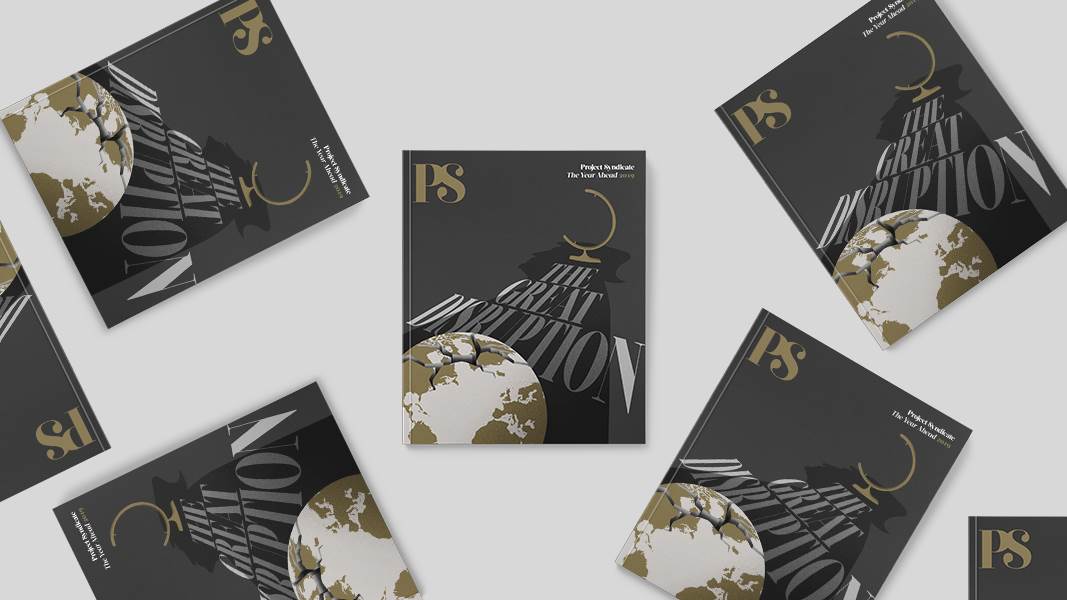 The Year Ahead 2019
Featuring commentaries by Joseph Stiglitz, Sri Mulyani Indrawati, Angus Deaton, Célestin Monga, Jean-Claude Juncker, and other leading thinkers. Now available for pre-order.
Beztrestnost je v takových případech rakovinou zodpovědnosti a demokracie. Novináři potřebují, aby účinně fungoval právní řád. Když je prosazování práva a soudnictví v područí organizovaného zločinu, novináři vědí, že je nikdo neochrání, když budou rozkrývat skutečnosti ohrožující zájmy zločinců či zkorumpovaných držitelů moci.
Důsledky jsou nabíledni třeba v Mexiku, kde se bez úředního povšimnutí na obrovských kusech země odehrává kartelový zločin. Odvážní reportéři, kteří se odmítli nechat vyděsit, zaplatili životem a vraždy související s kartelem měly zamýšlený účinek a umlčely ostatní. Většina mexických novinářů skutečně dokáže instinktivně rozpoznat "oblasti mlčení", kde hyne demokracie a transparentnost.
Roku 2013 se Organizace spojených národů pokusila k problému přitáhnout celosvětovou pozornost tím, že 2. listopad vyhlásila každoročním Mezinárodním dnem za ukončení beztrestnosti u zločinů na novinářích. Moje organizace toto úsilí podporuje svým ročním Globálním indexem beztrestnosti, který ukazuje, že demokraciím jako Mexiku, Brazílii, Indii, Pákistánu a Filipínám se soustavně nedaří usvědčit vrahy novinářů.
Novináři vědí, že demokracie a svobodný tisk jsou na sobě vzájemně závislé, a že když jsou novináři umlčováni, přibývá zpronevěr, vydírání a zločinů proti životnímu prostředí. A byť mnozí vzdorují, pomoc by se jim hodila.
Jednou z nejslibnějších zbraní v zápase proti beztrestnosti jsou sankce. Ve Spojených státech Magnického zákon o celosvětové zodpovědnosti za lidská práva od roku 2016 umožňuje prezidentovi USA uvalit zákaz vydat víza cizím státním příslušníkům podezřelým z hrubého porušování lidských práv a zmrazit jejich majetky. Kanada v říjnu 2017 schválila svůj vlastní Magnického zákon a podobné normy zavedly také Estonsko, Litva, Lotyšsko a Velká Británie.
Schválení zákona ale není totéž co jeho používání. Kromě několika jedinců zapletených do vraždy redaktora časopisu Forbes Paula Klebnikova v Moskvě roku 2004 se Magnického a podobné zákony na obranu novinářů příliš neaplikují. Vlády odhodlané hájit demokracii by s používáním dostupných nástrojů k ochraně těch, kdo riskují život na obranu svobody projevu, neměly váhat. Obzvlášť vlády v Evropě mají povinnost zajistit dodržování závazků na národní i evropské úrovni.
Pro skoncování s beztrestností mohou také udělat víc organizace prosazující svobodu tisku. V Mexiku například CPJ spolupracoval s novináři a advokačními skupinami, aby si od národní vlády vymohli, že se útoky na novináře budou považovat za federální trestné činy a že v případě podezření na korupci budou vyloučeny orgány činné v trestním řízení na úrovni států. Federální vláda zareagovala zřízením Zvláštního žalobce pro dohled nad zločiny proti svobodě projevu (FEADLE).
Hrozí však, že nedostatečné financování žalobcova úřadu jeho skrovné přínosy zvrátí. Nastupující vláda zvoleného prezidenta Andrése Manuela Lópeze Obradora se může proti problému beztrestnosti postavit, leč jedině bude-li FEADLE plně finančně zajištěn.
Zatímco vlády přešlapují, novináři se brání, jak sami nejlépe umí: žurnalistickou prací. Dobře to dokládá kolektivní reakce na smrt Caruany Galizie a Kuciaka. Oba byli členy mezinárodních investigativních sítí a tyto skupiny dnes dál sledují stopy a dokončují reportáže přerušené vraždou. Poselství pro eventuální útočníky je prosté: odhalování pravdy vraždou novináře neumírá.
Z angličtiny přeložil David Daduč