Presentes en la destrucción
NUEVA YORK – En la 73 sesión de la Asamblea General de las Naciones Unidas este mes, hubo una sensación generalizada de premonición entre los líderes mundiales. La ansiedad traspasó los temores habituales sobre lo que diría, haría o tuitearía el presidente norteamericano, Donald Trump. Inclusive antes de que comenzara la cumbre, europeos, canadienses, mexicanos, surcoreanos y japoneses habían consultado sinceramente sobre la necesidad de una nueva alianza para salvar el sistema multilateral. 
A fines de los años 1960, el ex secretario de Estado norteamericano Dean Acheson dio una mirada hacia atrás, a la era inmediata de posguerra, y sintió como si hubiera estado "presente en la creación" de un nuevo mundo basado en reglas compartidas e instituciones multilaterales. Pero en la Asamblea General este año, muchos asistentes sintieron como si estuvieran presentes en la destrucción de ese mundo.
Hay una cantidad de razones que lo explican. Pero muchas de ellas están asociadas a Trump, cuyos ataques al acuerdo climático de París, al acuerdo nuclear iraní, al Tratado de Libre Comercio de América del Norte, a la OTAN, a la Organización Mundial de Comercio y al Consejo de Derechos Humanos de las Naciones Unidas han dejado en claro que ve al sistema internacional como una limitación innecesaria para su administración.
Según Trump, las instituciones multilaterales tienden a fortalecer la mano de las potencias más débiles frente a Estados Unidos, y así facilitan la apuesta de China a un dominio global. En consecuencia, su solución es destruir el orden global y luego negociar con otros países a nivel bilateral. De esa manera, Estados Unidos siempre tendrá la delantera, lo que le permitirá cambiar las reglas a su favor.
Sin embargo, Trump está lejos de ser la única amenaza al orden multilateral. El presidente chino, Xi Jinping, ha intentado retratarse como un salvador del sistema internacional y, aun así, su objetivo no es defender las instituciones de las que depende la gobernancia global, sino más bien impulsar el poder de China. Al no priorizar los derechos humanos, XI tendrá más libertad para implementar proyectos ambiciosos como la Iniciativa Un Cinturón, Un Camino, cuyo objetivo es mejorar la influencia de China en Eurasia y la región de Asia- Pacífico.  
Es más, Trump y Xi son sólo dos nombres entre un grupo más amplio de líderes alfa que desafían el orden internacional kantiano tradicional. Otros líderes fuertes con aspiraciones incluyen a los presidentes Vladimir Putin de Rusia y Recep Tayyip Erdoğan de Turquía, a los primeros ministros Narendra Modi de India y Benjamin Netanyahu de Israel, y al príncipe de la corona saudí, Mohammad Bin Salman. El ascenso de estos líderes hace que defender el orden basado en reglas resulte cada vez más difícil.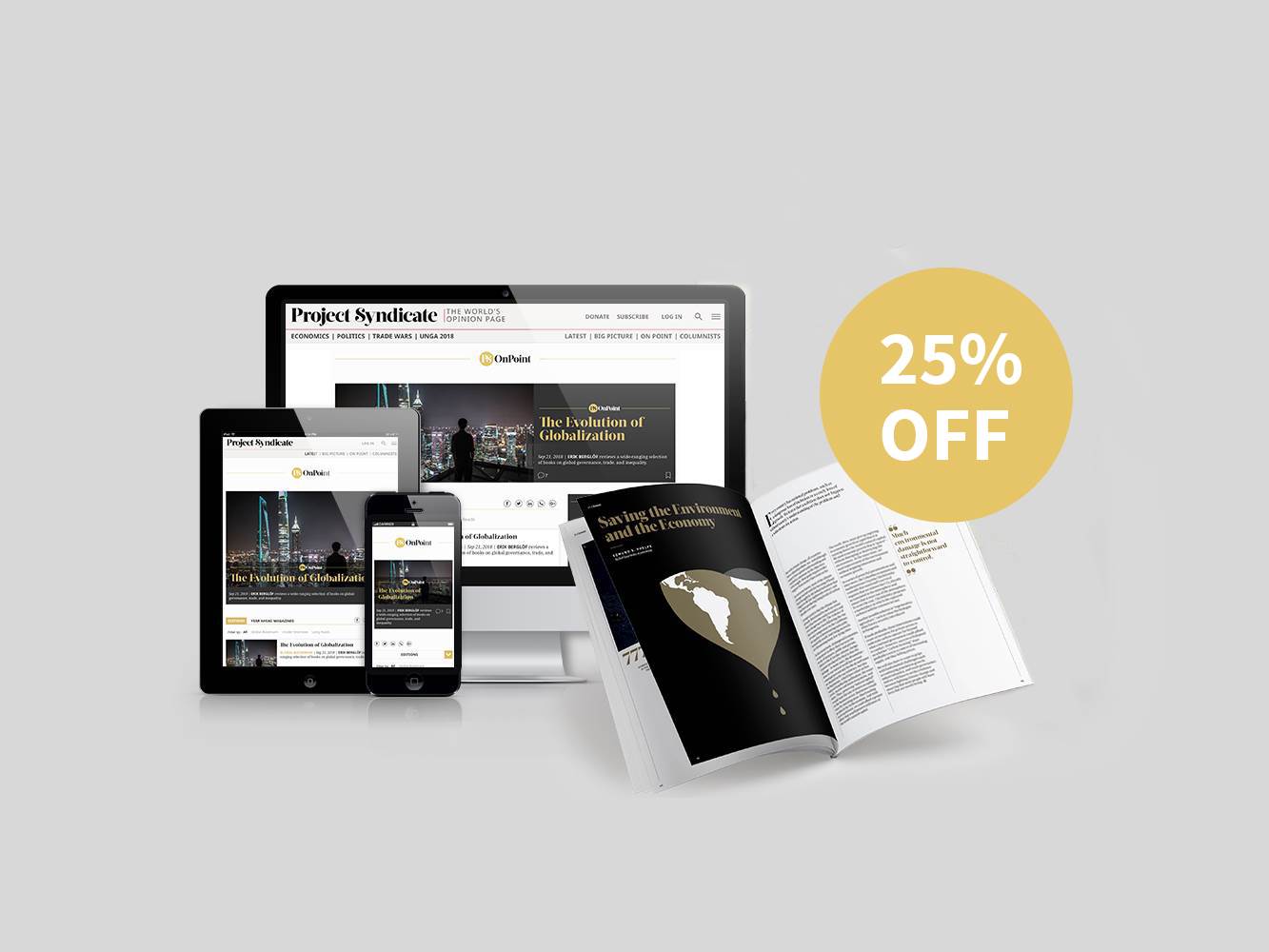 Subscribe now
For a limited time only, get unlimited access to On Point, The Big Picture, and the PS Archive, plus our annual magazine, for just $75.
La tarea por delante para los multilateralistas que quedan es evitar volverse guardianes de un status quo que ya está muerto. Eso exigirá identificar cuidadosamente los puntos débiles del orden existente, y forjar coaliciones de la voluntad para encararlos. En materia de comercio, por ejemplo, los multilateralistas tendrán que trabajar con China para defender la OMC; pero también será necesario que reformen la OMC de modo que esté equipada para restringir las problemáticas prácticas de inversión y comerciales de China.
La parte más difícil de esta estrategia implicará que se teja en conjunto una masa crítica de países que puedan defender los valores liberales aun cuando las grandes potencias no quieran hacerlo. Esto será esencial en tanto el mundo se vaya alejando de la visión de multilateralismo que prevalecía a principios de siglo.
Cuando estuve en Beijing hace pocas semanas, los estrategas chinos estaban debatiendo si el nuevo orden será multipolar o bipolar. La mayoría decía que se centrará en una confrontación bipolar entre Estados Unidos y China; pero dudaban de que se pareciera a la Guerra Fría o a los períodos entre guerras. Por el contrario, muchos esperan un retorno a la geopolítica de la era previa a la Primera Guerra Mundial.
En mi opinión, el nuevo desorden mundial tendrá cuatro características esenciales. Primero, las "guerras de conectividad" serán moneda corriente. Los vínculos que unen a los países no se cortarán, pero tampoco crearán las condiciones para un verdadero multilateralismo. Por el contrario, las principales potencias militarizarán sus interconexiones, haciendo que aumenten las guerras comerciales, los ataques cibernéticos, los regímenes de sanciones y la interferencia electoral.
Segundo, la no-alineación se convertirá en la política exterior por omisión. Mientras que la Guerra Fría enfrentó a la alianza occidental con el bloque soviético, el nuevo mundo bipolar permitirá mucha más promiscuidad. En lugar de prometer lealtad a China o a Estados Unidos, la mayoría de los países mantendrá sus opciones abiertas. Trabajarán con los chinos en algunas cuestiones y con los norteamericanos en otras.
Tercero, los hombres fuertes seguirán reinando. En tanto se caliente la competencia geopolítica, los votantes se inclinarán por líderes duros en quienes confíen para defender los estrechos intereses nacionales. Pero este avance tambaleante hacia una toma de decisiones centralizada producirá políticas inconsistentes y radicales, además de un perpetuo engaño. Sin un sistema multilateral empoderado para los abusos policiales, los países gobernados por hombres fuertes cada vez más romperán sus promesas, mentirán y venderán teorías conspirativas –el modus operandi de Trump.
Por último, la política exterior se volverá más orientada domésticamente. En lugar de intentar influir en otros países o liderar en el escenario mundial, los líderes políticos se centrarán en consolidar su base en el país.
Para confrontar este tipo de desorden, los multilateralistas comprometidos tendrán que mantenerse centrados en defender los aspectos más críticos del sistema internacional. Eso significa que deberían estar dispuestos a utilizar todos sus recursos contra los líderes alfa. Con sus respectivas respuestas a la bravuconería comercial de Trump, la Unión Europea, Canadá y Japón han demostrado que es posible. Pero ahora deben ir por más y desarrollar una estrategia integral para defender las reglas globales en una era de desgobierno nacional.