El fin del consenso económico
PARÍS – Las crisis someten a los gobiernos a duras evaluaciones. En 2008, la mayoría actuó en forma deficiente cuando el mundo desarrollado se sumió en el caos financiero. Y unos pocos años más tarde la mayoría de sus líderes habían perdido las elecciones cuando el enojo de la gente alcanzó su punto máximo. Hasta ahora, los gobiernos respondieron mucho mejor frente a las secuelas económicas por el impacto de la COVID-19. ¿Los recompensarán los votantes?, ¿o los sistemas democráticos serán, una vez más, presa de la furia popular? Nuestro futuro político depende de la evaluación que hagan los votantes del desempeño de los líderes de sus países.
Retrocedamos primero hasta el 15 de septiembre de 2008, cuando el banco de inversión estadounidense Lehman Brothers se declaró en quiebra. Sobrevino el caos financiero y la economía cayó en una recesión. Los gobiernos salieron apresuradamente a tratar de limitar los daños. Su respuesta económica inicial fue hábil, pero no en términos políticos: los acusaron de rescatar a los codiciosos banqueros a quienes antes habían dejado sin supervisión.
Luego llegaron los errores graves. En Europa las equivocaciones comenzaron con una respuesta sorprendentemente incompetente frente a la brusca interrupción del flujo de capitales hacia Grecia, Irlanda y Portugal, algo que casi transformó problemas menores en un desastre para la zona del euro. Luego vino una consolidación fiscal prematura, que desbarató la recuperación. Europa sufrió una recaída en la recesión, el desempleo se disparó y disminuyó el apoyo a los gobiernos. Los encontraron, sucesivamente, dormidos al timón, complacientes y despistados.
La consecuencia fue que entre la primavera de 2008 y el peor momento en el otoño de 2013, la legitimidad de las élites económicas y políticas sufrió enormemente. La confianza en la Unión Europea cayó 20 puntos porcentuales. Aumentó el apoyo a los partidos extremistas y algunos de los partidos principales sufrieron derrotas aplastantes.
Regresemos rápidamente a 2021 y encontraremos un sorprendente contraste: a pesar de los percances iniciales relacionados con los tapabocas y los análisis para detectar la COVID-19, los gobiernos en general no perdieron la confianza del público. La mayoría de los votantes reconoce que respondieron rápidamente frente a la crisis sanitaria, y más aún en el frente económico. Las cuarentenas que salvaron vidas, los esquemas de licencias que preservaron los ingresos, la coordinación tácita —pero frecuentemente impecable— entre gobiernos y bancos centrales, y las competentes campañas de vacunación generaron un significativo apoyo del público.
A pesar del miedo renovado, las dificultades y la desigualdad, la mayoría de la gente en el mundo está satisfecha con la respuesta frente a la pandemia. La confianza en la UE volvió a los niveles previos a la crisis financiera. Estos hechos son tranquilizadores porque sugieren que los gobiernos son castigados por sus malas políticas y recompensados por las buenas. A pesar de todo el ruido y la furia del debate político, parece que lo que los politólogos llaman legitimidad por resultados sigue vivito y coleando.
Subscribe to Project Syndicate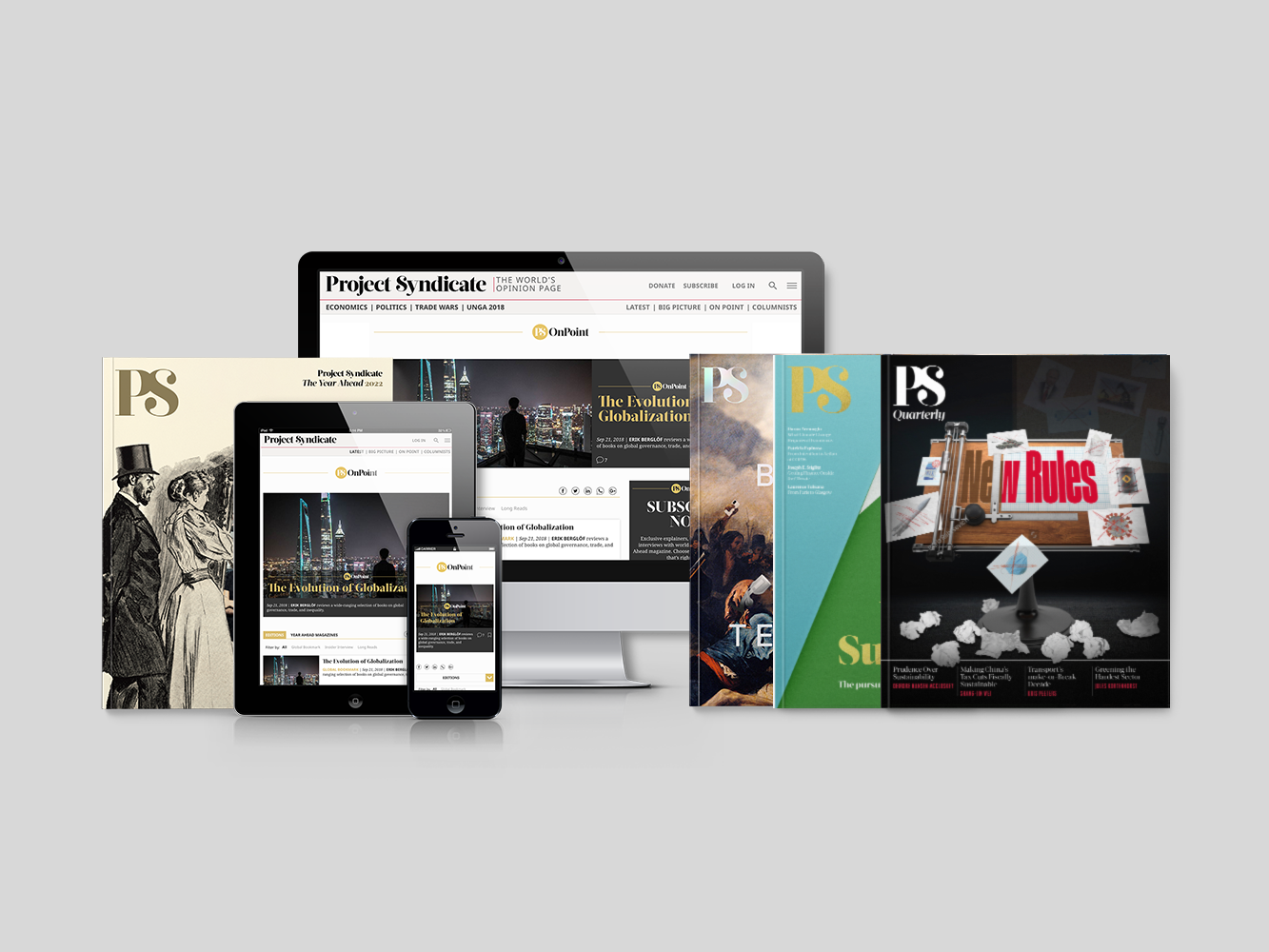 Subscribe to Project Syndicate
Enjoy unlimited access to the ideas and opinions of the world's leading thinkers, including long reads, book reviews, topical collections, short-form analysis and predictions, and exclusive interviews; every new issue of the PS Quarterly magazine (print and digital); the complete PS archive; and more. Subscribe now to PS Premium.
Pero existen salvedades. La primera es que en las 13 economías avanzadas encuestadas por el Centro de Investigaciones Pew tanto en 2020 como en 2021, los ciudadanos —entre ellos, más del 83 % de los holandeses y del 77 % de los alemanes encuestados— dicen que la pandemia dividió más a sus sociedades.
La polarización entre los bandos pro- y antivacunas es traumática, porque lleva a que la gente se sienta alejada de los demás cuando debiera primar la solidaridad. El hecho de que estas líneas divisorias coincidan con la identificación política partidaria, como en Estados Unidos y, en alguna medida, en Alemania, es profundamente alarmante porque indica incapacidad para lograr consensos basados en evidencia científica. Los recientes enfrentamientos violentos en los Países Bajos nos recuerdan que esas divisiones pueden agriarse rápidamente. También resulta preocupante que en Francia la confianza en los científicos se redujo significativamente.
La segunda salvedad es que resurgieron las controversias por la política económica. Inicialmente hubo un consenso robusto sobre el curso a seguir. En Europa se logró acordar la suspensión de las normas fiscales y de asistencia estatal sin demasiado debate, y la decisión del Banco Central Europeo de lanzar un programa específico para la compra de activos fue rápida y prolija.
Más aún, Francia y Alemania acordaron en mayo de 2020 proponer una iniciativa fiscal sin precedentes para que la UE emita bonos destinados a financiar transferencias hacia los países miembros más afectados, más vulnerables y menos prósperos. Para lograr un acuerdo en un proceso que normalmente hubiera resultado inviable después de meses de negociación solo hicieron falta unas pocas semanas.
Pero esta armonía está llegando a su fin. La inflación está en el centro de las miradas. Los hogares de clase media en el norte de Europa están cada vez más preocupados por la posibilidad de que el BCE esté poniendo en riesgo sus ahorros. El popular periódico sensacionalista alemán Bildllamó a la presidenta francesa del banco, Christine Lagarde, «madame Inflación».
El BCE sigue confiado en que las presiones inflacionarias decaerán durante 2022. Hay buenas razones para creerlo pero son muchos en Alemania quienes se preocupan —y, a veces, entran en pánico— por la actual tasa de inflación anual del 4,5 % en su país. El presidente del Bundesbank, Jens Weidmann, advirtió recientemente que «bien podría darse que las tasas de inflación no caigan por debajo de la meta [del BCE del 2 %] en el mediano plazo».
Si el arranque inflacionario actual resulta temporal, compensará las situaciones anteriores en que los valores fueron inferiores a la meta del BCE y facilitará la corrección de desequilibrios competitivos entre el norte y el sur de Europa, donde los precios suben más lentamente; pero si persisten los excesos inflacionarios, se desintegrará el consenso sobre las políticas de la pandemia y resurgirá el enojo con el euro en el norte.
En el frente fiscal las crecientes diferencias entre quienes advierten contra una consolidación prematura y quienes se preocupan por el aumento de la deuda pública también erosionan el consenso logrado con la pandemia. Se trata de una discusión perfectamente legítima, pero, nuevamente, la cuestión es si los debates sobre las políticas terminarán alimentando disputas polarizadoras precisamente en un momento en que Europa necesita un acuerdo sobre la reforma de su pacto fiscal.
El legado de un trauma compartido, un temor persistente y divisiones agudizadas entre las sociedades europeas convierten a la fase actual en una situación peligrosamente delicada en términos económicos y políticos. Si no se la gestiona correctamente puede reabrir viejas heridas y desintegrar la legitimidad recientemente adquirida por los responsables de las políticas.
En las crisis, como en los conflictos militares, nunca se debe cantar victoria antes de tiempo. Después de todo, ganar batallas no es gran cosa si se termina perdiendo la guerra.
Traducción al español por Ant-Translation