Konec neoliberalismu a znovuzrození dějin
NEW YORK – Po skončení studené války napsal politolog Francis Fukuyama slavný esej s názvem "Konec dějin?" Tvrdil v něm, že pád komunismu odstraní poslední překážku oddělující celý svět od jeho předurčení v podobě liberální demokracie a tržních ekonomik. Mnoho lidí s tím souhlasilo.
Dnes, kdy čelíme ústupu od liberálního globálního uspořádání založeného na pravidlech a kdy v čele států, v nichž žije více než polovina světové populace, vládnou autokratičtí vůdci a demagogové, se Fukuyamova idea jeví jako podivná a naivní. Posílila však neoliberální ekonomickou doktrínu, která převládá už 40 let.
Důvěryhodnost neoliberální víry v ničím neomezované trhy coby nejjistější cesty ke sdílené prosperitě je dnes takříkajíc "na přístrojích". A plným právem. Současné ochabování důvěry v neoliberalismus a v demokracii není pouhou náhodou ani souvztažností. Neoliberalismus už 40 let podkopává demokracii.
Neoliberalismus předepisoval takovou formu globalizace, že jednotlivci i celé společnosti v jejím důsledku nedokázali kontrolovat důležitou součást vlastního osudu, jak velmi lapidárně vysvětlilDani Rodrik z Harvardovy univerzity a jak i já tvrdím ve svých nedávných knihách Globalization and Its Discontents Revisiteda People, Power, and Profits. Odpudivé byly zejména dopady liberalizace kapitálového trhu: pokud čelní prezidentský kandidát v zemi s rozvíjející se ekonomikou ztratil přízeň na Wall Street, banky stáhly z jeho země peníze. Voliči pak stáli před nelehkým rozhodnutím: buď se podřídit Wall Street, nebo čelit vážné finanční krizi. Vypadalo to, jako by měl Wall Street větší politickou moc než občané dané země.
A i v bohatých zemích se běžným občanům říkalo: "Nemůžete usilovat o takovou politiku, jakou si přejete," – ať už šlo o odpovídající sociální ochranu, slušné mzdy, progresivní zdanění nebo dobře regulovanou finanční soustavu – "poněvadž země přestane být konkurenceschopná, pracovní místa zaniknou a vy budete trpět."
V bohatých i v chudých zemích elity slibovaly, že neoliberální politika povede k rychlejšímu hospodářskému růstu a že přínosy "prosáknou" ke každému, takže na tom ve výsledku budou lépe všichni včetně těch nejchudších. Abychom prý však do této fáze dospěli, musí se zaměstnanci smířit s nižšími mzdami a všichni občané budou muset akceptovat škrty v důležitých vládních programech.
Subscribe now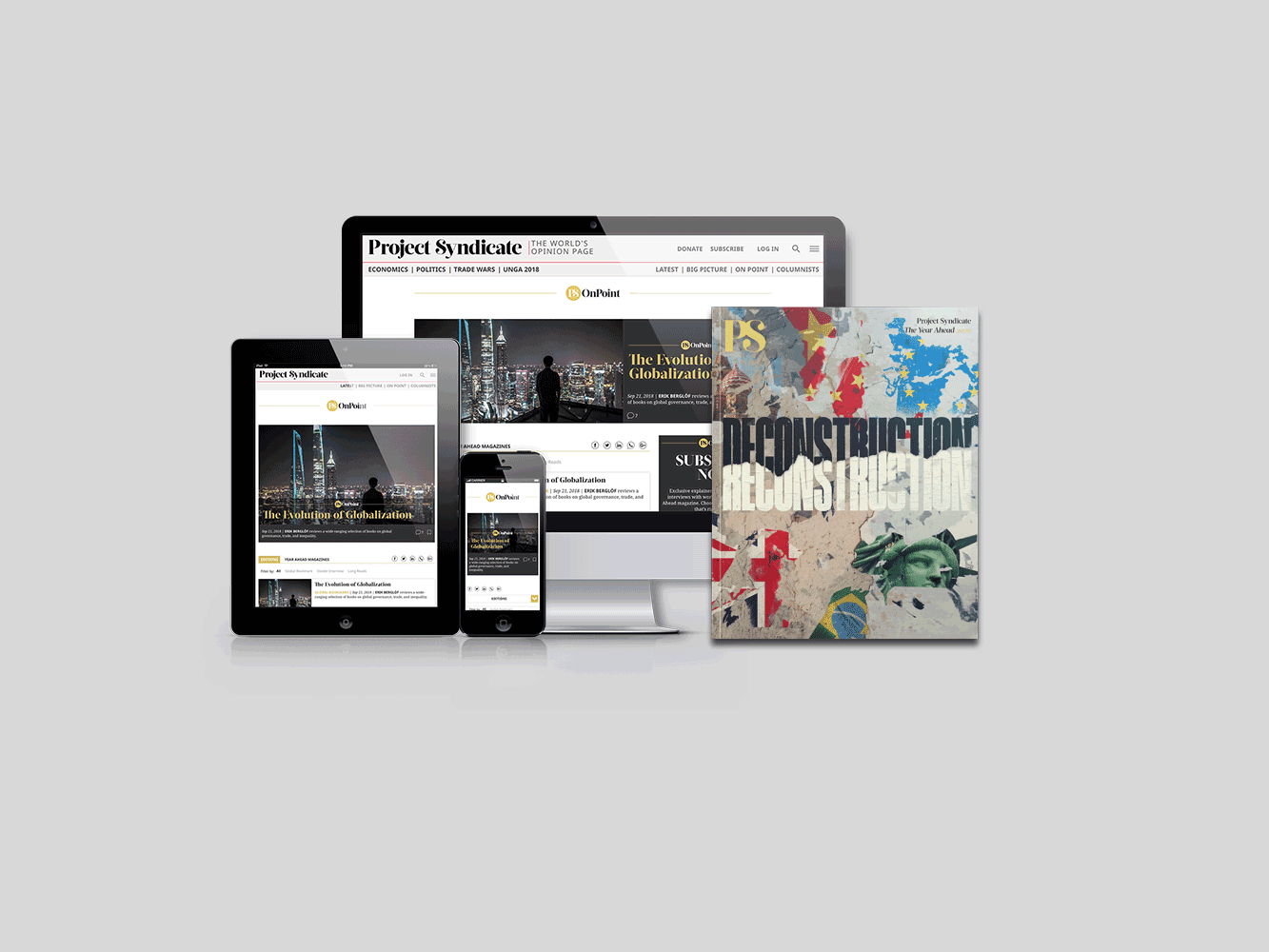 Subscribe now
Subscribe today and get unlimited access to OnPoint, the Big Picture, the PS archive of more than 14,000 commentaries, and our annual magazine, for less than $2 a week.
Elity tvrdily, že jejich sliby se opírají o vědecké ekonomické modely a "výzkum založený na důkazech". Po 40 letech už známe čísla: růst se zpomalil a jeho plody v drtivé většině sklidila nepočetná hrstka nejbohatších. Jelikož mzdy stagnovaly a akciový trh zaznamenal prudký růst, příjmy a bohatství se kumulovaly do nejvyšších příček, místo aby prosákly dolů.
Jak mohou mzdová omezení – za účelem získání či udržení konkurenceschopnosti – v kombinaci s oklestěnými vládními programy ve výsledku zvýšit životní úroveň? Obyčejní občané získali pocit, že jim někdo pověsil bulíky na nos. A cítili se podvedeni právem.
Dnes zažíváme politické důsledky tohoto velkého podfuku: nedůvěru k elitám, k ekonomické "vědě", o niž se neoliberalismus opíral, i k politickému systému zkaženému penězi, který to všechno umožnil.
Skutečnost je taková, že navzdory názvu nebyla éra neoliberalismu ani zdaleka liberální. Vnutila lidem intelektuální ortodoxnost, jejíž strážci ani v nejmenším netolerovali odlišný názor. Ekonomové s heterodoxním pohledem byli pokládáni za kacíře, jimž je třeba se vyhnout, nebo byli přinejlepším odsunuti do několika málo izolovaných institucí. Neoliberalismus tak jen pramálo připomínal "otevřenou společnost", kterou prosazoval Karl Popper. Jak zdůraznilGeorge Soros, Popper uznával, že naše společnost je složitý a neustále se vyvíjející organismus, v němž platí, že čím více se učíme, tím více naše znalosti mění chování systému.
Nikde přitom nebyla tato netolerance větší než v makroekonomii, kde převažující modely vylučovaly možnost vzniku krize, jakou jsme zažili v roce 2008. A když nemožná varianta nastala, přistupovalo se k ní jako k pětisetleté vodě – prý je to jen prapodivný úkaz, jejž žádný model nemohl předvídat. Zastánci těchto teorií dodnes odmítají uznat, že jejich víra v seberegulující se trhy a jejich odmítání externalit coby neexistující či nevýznamné okolnosti vedly k deregulaci, která se stěžejním způsobem podílela na rozdmýchání krize. Tato teorie přežívá dodnes, přičemž ji provázejí ptolemaiovské snahy uzpůsobit ji tak, aby odpovídala faktům. Potvrzuje se tím pravidlo, že jakmile se špatné myšlenky etablují, mívají často pomalou smrt.
A pokud nás k poznání, že ničím nespoutané trhy nefungují, nepřivedla finanční krize v roce 2008, pak by nás k němu rozhodně měla přivést klimatická krize: neoliberalismus doslova způsobí konec naší civilizace. Zároveň je zřejmé, že demagogové, kteří by byli nejraději, kdybychom se obrátili zády k vědě a toleranci, situaci ještě zhorší.
Jedinou cestou vpřed a jediným způsobem, jak zachránit naši planetu a naši civilizaci, je znovuzrození dějin. Musíme vdechnout nový život osvícenství a znovu začít ctít jeho hodnoty svobody, úcty ke znalostem a demokracie.
Z angličtiny přeložil Jiří Kobělka