Preparar a África para a COVID-19
NOVA ORLEÃES – Há seis anos, o vírus do Ébola devastou a África Ocidental. Embora o Ébola seja mortal e altamente contagioso, os custos económicos e humanos poderiam ter sido muito mais baixos se a comunidade internacional tivesse fornecido o apoio necessário sem atrasos. Perante um novo vírus de rápida disseminação, COVID-19, os governos e as instituições internacionais correm o risco de cometer o mesmo erro.
O vírus do Ébola chegou à Nigéria em julho de 2014, quando um liberiano infetado viajou de avião para Lagos, onde eu estava a trabalhar como médica. Quando ele foi ao nosso hospital para receber tratamento, estávamos brutalmente despreparados. Na verdade, eu fiquei infetada, tal como vários dos meus colegas.
Mas pelo menos era um hospital privado com recursos razoáveis, inclusive água corrente e luvas médicas. Além disso, quando suspeitámos que tínhamos um caso de Ébola, o nosso diretor médico soube imediatamente que teria de entrar em contacto com os responsáveis do Ministério de Saúde Pública e da Organização Mundial da Saúde. Os ministérios públicos e federais da saúde mobilizaram recursos imediatamente.
No final de contas, foram necessários 93 dias para conter o vírus na Nigéria. Perderam-se oito vidas, inclusive as de alguns dos meus colegas mais próximos. Tive sorte em sobreviver. Mas o surto foi muito mais devastador na Guiné, Libéria e Serra Leoa. Com sistemas de saúde frágeis e com poucos recursos, esses países precisavam desesperadamente de apoio internacional para que pudessem conter o surto. No entanto, quando esse apoio chegou, foi no geral muito pouco e muito tardio.
Entre abril e outubro de 2014, as Nações Unidas mobilizaram 15 milhões de dólares através do Fundo Central de Resposta de Emergência (CERF) para os esforços no combate ao Ébola. Mas em agosto de 2014, o custo estimado para conter o surto era superior a 71 milhões de dólares. No mês a seguir – quando surgiram 700 novos casos em apenas uma semana – era de mil milhões de dólares.
Sem financiamento adequado, os hospitais não tinham camas ou unidades de tratamento de isolamento suficientes para todas as vítimas. Com poucas opções, os familiares das vítimas do Ébola desafiaram as ordens do governo e largavam os corpos infetados, ainda com perigo de contágio, nas ruas.
Subscribe to Project Syndicate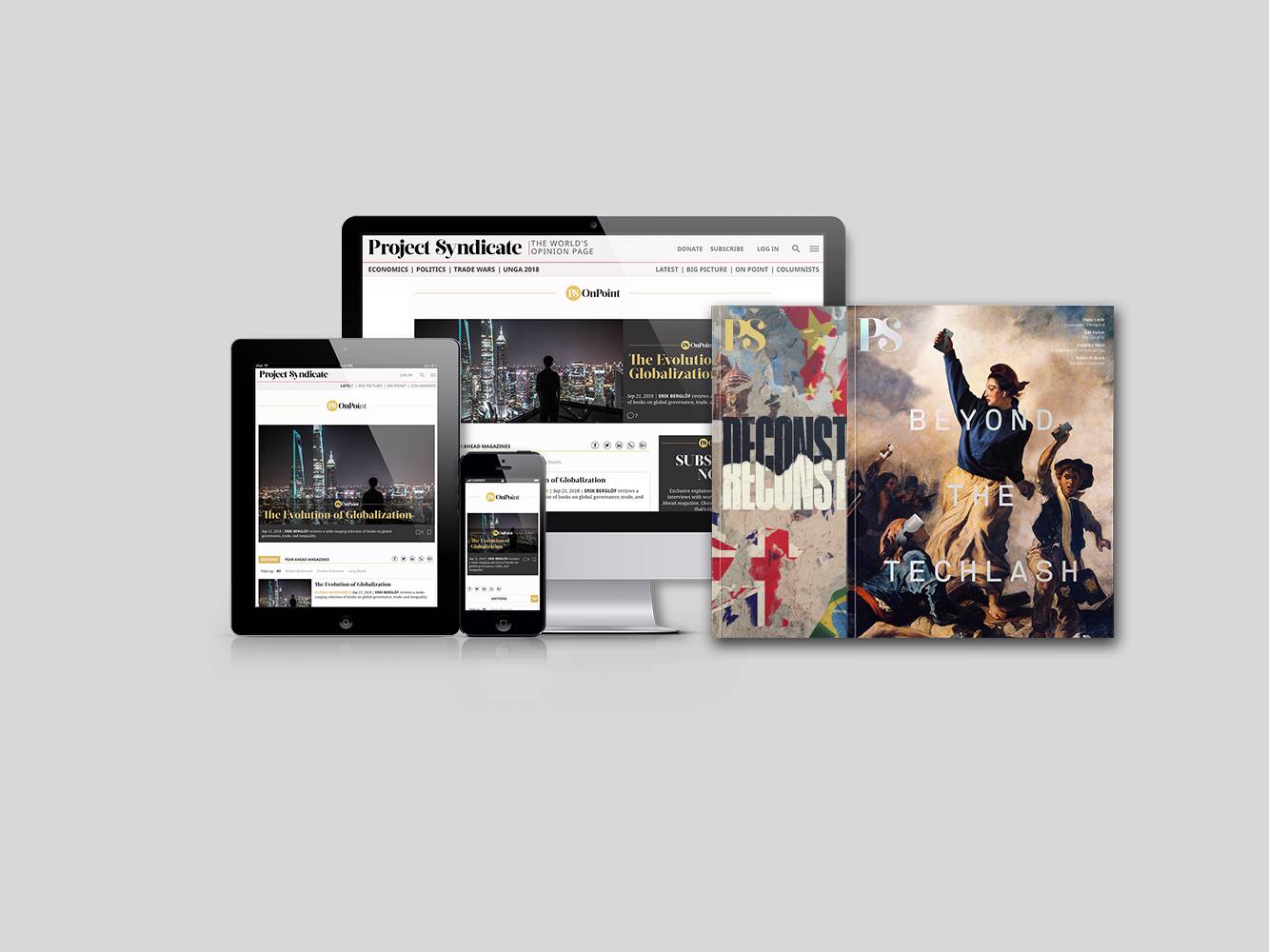 Subscribe to Project Syndicate
Enjoy unlimited access to the ideas and opinions of the world's leading thinkers, including weekly long reads, book reviews, and interviews; The Year Ahead annual print magazine; the complete PS archive; and more – all for less than $2 a week.
Por fim, em setembro de 2014, a ONU criou a sua Missão de Resposta de Emergência ao Ébola (UNMEER) para intensificar os esforços no terreno e estabelecer uma "unidade de objetivos" entre as equipas. Em dezembro, países e organizações doadores prometeram 2,89 mil milhões de dólares. Mas até essas promessas não funcionaram como planeado: em fevereiro de 2015, pouco mais de mil milhões de dólares tinha sido disponibilizado.
Essa lacuna não surpreende. De acordo com a Oxfam, os doadores entregam apenas 47%, em média, do que prometem para esforços de recuperação e até mesmo esse valor pode sobrestimar a quantia que chega nos países beneficiários. Isto reflete uma total falta de responsabilidade. Quando as promessas não são cumpridas, as agências da ONU que lidaram com a angariação de fundos não informam as pessoas.
O resultado é um ciclo vicioso, no qual os atrasos no financiamento permitem que o surto se agrave, aumentando assim o custo total. Quando o Ébola ficou controlado, já tinham passado três anos e os países gastaram quase cinco vezes a quantia que tinha sido prevista em setembro de 2014. Cerca de 12 mil pessoas morreram.
A história parece estar a repetir-se com o surto de COVID-19, mas numa escala ainda maior. Os países para os quais o vírus já se espalhou contêm mais de metade da população mundial. Quando chegar aos países africanos, que contam com sistemas de saúde débeis – principalmente nas cidades densamente povoadas – o número de novas infeções poderá disparar.
Reconhecendo este risco, o diretor-geral da Organização Mundial da Saúde, Tedros Ghebreyesus, solicitou 675 milhões de dólares para preparar os sistemas de saúde débeis para lidarem com a COVID-19, entre o momento atual e o mês de abril. No entanto, no final de fevereiro, a Fundação Bill & Melinda Gates era a única organização que tinha respondido ao apelo, oferecendo uma doação de 100 milhões de dólares. A este ritmo, um número incalculável de vítimas – em África e noutros lugares – pode achar que a ajuda chega demasiado tarde.
O surto de Ébola de 2014-16 destacou duas verdades da resposta à crise mundial: a angariação de fundos durante emergências raramente funciona e o CERF, que cobre tudo, de furacões a secas, não consegue resolver o problema. É por isso que deve ser criado um fundo separado de ajuda de emergência focado em surtos de doenças e continuamente reabastecido por países doadores, ONG e agências da ONU.
Isto não é uma questão de caridade, mas sim de autopreservação. Os vírus não respeitam as fronteiras nacionais. Eu pensei que estava a salvo do Ébola na Nigéria e depois contraí o vírus. Quando os italianos do norte de Itália ouviram falar do surto de COVID-19 em Wuhan, provavelmente nunca esperariam acabar numa situação de isolamento.
Enquanto um país como Singapura pode ser capaz de dar uma resposta poderosa e eficaz às infeções por COVID-19, muitos outros não conseguem. E quando um vírus se espalha para comunidades sem capacidade de contê-lo, mesmo aqueles que têm capacidade podem rapidamente ficar sobrecarregados. Simplificando, ninguém está seguro até que todos estejam.
Os vírus movem-se mais depressa do que os governos ou as recolhas de fundos internacionais. A nossa melhor oportunidade de minimizar os riscos de surto é garantir que um fundo adequado de ajuda de emergência está pronto e pode ser mobilizado assim que os riscos surgem. Se o Ébola não nos ensinou essa lição, a COVID-19 certamente deveria.