Mempersiapkan Afrika untuk Menghadapi COVID-19
NEW ORLEANS – Enam tahun yang lalu, virus Ebola memorak-porandakan Afrika Barat. Walaupun Ebola adalah penyakit yang mematikan dan sangat menular, kerugian ekonomi dan nyawa bisa jauh lebih sedikit kalau saja komunitas internasional memberikan dukungan yang diperlukan tanpa penundaan. Ketika menghadapi virus baru yang menyebar dengan cepat, COVID-19, pemerintah dan badan internasional berisiko melakukan kesalahan yang sama.      
Virus Ebola sampai di Nigeria pada bulan Juli 2014, ketika seorang pria Liberia terbang ke Lagos, tempat saya praktik sebagai dokter. Ketika ia datang ke rumah sakit kami untuk berobat, kami sangat tidak siap. Bahkan, Saya jadi tertular penyakit ini, begitu juga beberapa rekan Saya.       
Setidaknya itu adalah rumah sakit swasta yang punya cukup sumber daya, seperti air mengalir dan sarung tangan medis. Selain itu, ketika kami curiga kalau kami menangani kasus Ebola, direktur medis kami paham bahwa ia harus langsung menghubungi pihak berwenang di kementerian kesehatan dan juga Organisasi Kesehatan Dunia (WHO). Pemerintah daerah dan kementerian kesehatan langsung memobilisasi sumber daya.
Pada akhirnya, diperlukan 93 hari untuk membendung virus ini di Nigeria. Delapan nyawa melayang, termasuk beberapa rekan terdekat Saya. Saya beruntung bisa bertahan hidup. Tapi wabah ini jauh lebih merusak di Guinea, Liberia dan Sierra Leone. Sistem kesehatan yang lemah dan tidak punya sumber daya menjadikan negara-negara tersebut sangat butuh dukungan internasional untuk memungkinkan mereka membendung wabah ini. Tapi ketika bantuan tiba, biasanya jumlahnya terlalu sedikit dan terlambat datang.
Antara bulan April dan Oktober 2014, PBB memobilisasi $15 juta melalui Central Emergency Response Fund (CERF) untuk upaya-upaya melawan Ebola. Tapi pada bulan Agustus 2014, biaya untuk membendung wabah ini diperkirakan berjumlah lebih dari $71 juta. Bulan berikutnya – ketika muncul 700 kasus baru dalam satu minggu – biaya tersebut menjadi $1 miliar.
Karena kekurangan dana, rumah sakit tidak punya cukup tempat tidur atau unit perawatan isolasi untuk semua korban. Karena tidak punya pilihan, keluarga dari korban Ebola melanggar instruksi pemerintah dan membuang mayat yang masih bisa menularkan penyakit di jalanan.
Subscribe to Project Syndicate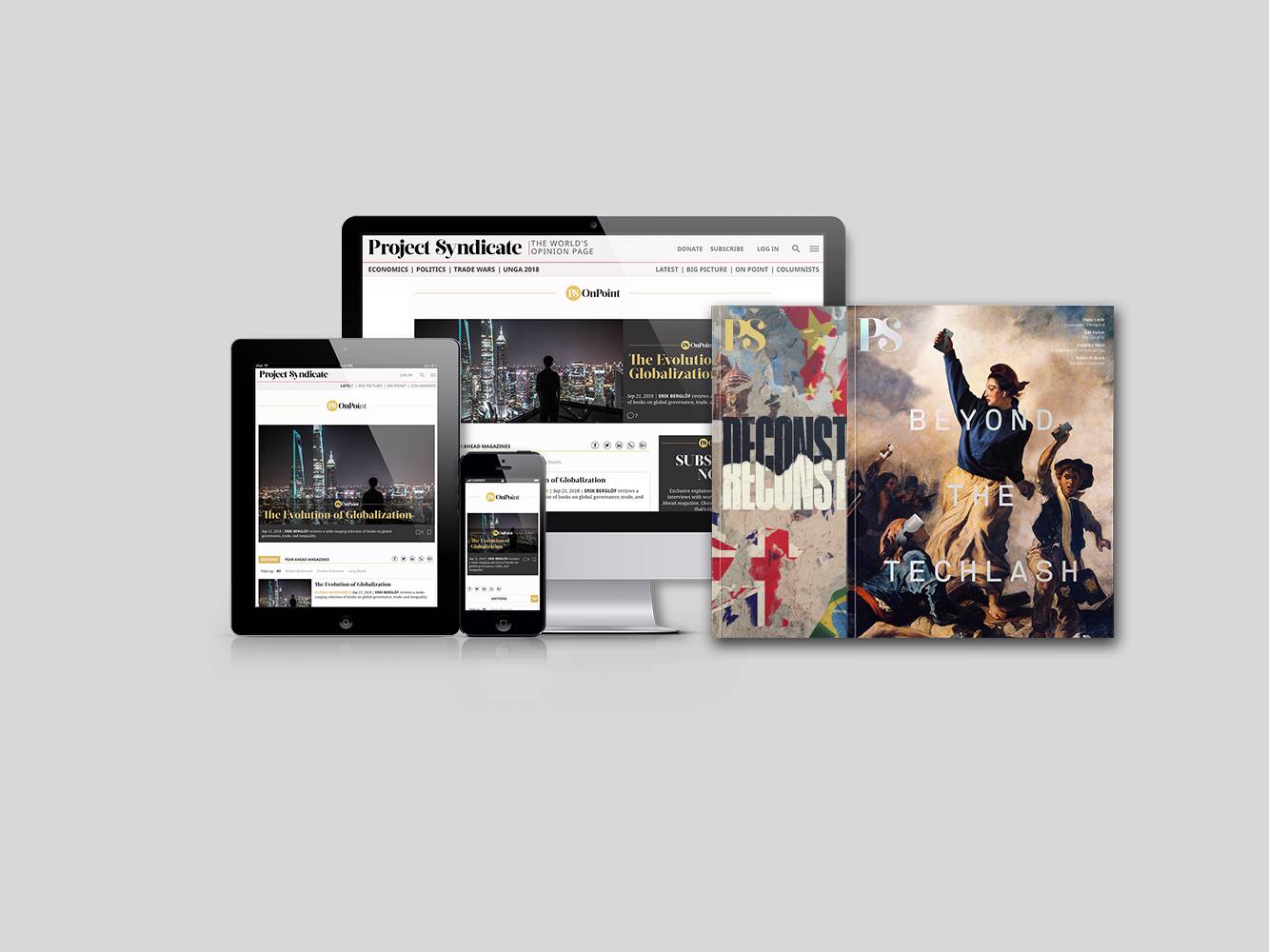 Subscribe to Project Syndicate
Enjoy unlimited access to the ideas and opinions of the world's leading thinkers, including weekly long reads, book reviews, and interviews; The Year Ahead annual print magazine; the complete PS archive; and more – all for less than $2 a week.
Akhirnya, pada bulan September 2014, PBB menciptakan Mission for Ebola Emergency Response (UNMEER) untuk meningkatkan upaya di lapangan dan membangun "kesatuan tujuan" di antara para pemberi layanan. Pada bulan Desember, negara-negara dan organisasi donor telah menjanjikan $2.89 miliar. Tapi janji tersebut tidak berjalan sesuai harapan: pada bulan Februari 2015, hanya lebih dari $1 miliar yang digalang.
Kesenjangan ini tidak mengherankan. Menurut Oxfam, donor hanya menepati 47%, rata-rata, dari jumlah yang mereka janjikan untuk upaya pemulihan, dan bahkan mereka bisa melebih-lebihkan jumlah yang sebenarnya diberikan ke negara penerima. Hal ini mencerminkan tidak adanya akuntabilitas. Ketika janji tidak ditepati, badan-badan PBB yang mengurus penggalangan dana tidak memberi tahu publik.
Dampaknya adalah sebuah lingkaran setan, yaitu tertundanya dana memungkinkan wabah jadi semakin buruk, sehingga meningkatkan total biaya yang diperlukan. Ketika Ebola sudah bisa dibendung, tiga tahun sudah berlalu, dan negara-negara telah menghabiskan hampir lima kali dari jumlah yang diperkirakan pada bulan September 2014. Hampir 12,000 orang meninggal.      
Sejarah sepertinya berulang dengan wabah COVID-19, tapi dalam skala yang lebih besar. Negara-negara yang sudah tertular virus ini mencakup lebih dari separuh populasi global. Ketika wabah ini sudah mencapai negara-negara Afrika yang punya sistem kesehatan yang lemah – khususnya di kota-kota yang padat penduduk – jumlah infeksi baru bisa meroket. 
Sadar akan risiko ini, Direktur Jenderal WHO Tedros Ghebreyesus telah meminta $675 juta untuk mempersiapkan sistem kesehatan yang lemah agar bisa menghadapi COVID-19 mulai dari saat ini hingga bulan April. Tapi, pada akhir bulan Februari, the Bill & Melinda Gates Foundation adalah satu-satunya organisasi yang telah merespons seruan tersebut dengan menawarkan donasi senilai $100 juta. Dengan keadaan seperti ini, jumlah korban yang tidak terhitung – baik di Afrika atau di tempat lain – mendapati bahwa bantuan datang terlambat.
Wabah Ebola di tahun 2014-16 menggaris bawahi dua hal dalam respons krisis global: penggalangan dana ketika situasi darurat jarang berhasil, dan CERF, yang menangani semua hal mulai dari badai hingga kekeringan, tidak mampu untuk menutup kesenjangan yang ada. Oleh karena itu harus dibuat dana bantuan darurat yang fokus pada wabah penyakit, dan terus-menerus didanai oleh negara-negara donor, LSM, dan badan-badan PBB.   
Ini bukan permasalahan amal, tapi untuk keselamatan diri. Virus tidak peduli dengan batas negara. Saya kira Saya aman dari Ebola karena berada di Nigeria, dan lalu Saya tetap tertular. Ketika penduduk Italia Utara mendengar tentang wabah COVID-19 di Wuhan, kemungkinan besar mereka tidak mengira wilayah mereka akan diisolasi.
Ketika negara seperti Singapura bisa melakukan respons yang keras dan efektif sehubungan dengan infeksi COVID-19, banyak negara yang tidak bisa melakukan hal tersebut. Dan ketika virus menyebar ke masyarakat yang tidak punya kemampuan untuk membendungnya, bahkan mereka yang punya kemampuan untuk melakukan hal itu bisa kewalahan dalam waktu singkat. Sederhananya, tidak ada yang aman kecuali kita semua aman.    
Virus bergerak lebih cepat dari pemerintah dan penggalang dana internasional. Peluang terbaik kita meminimalkan risiko terjadinya wabah adalah dengan memastikan tersedianya dana bantuan darurat yang memadai dan dapat dikerahkan ketika diperlukan. Jika Ebola tidak memberikan pelajaran bagi kita, maka COVID-19 tentu dapat melakukan hal tersebut.