Afrika moet zich snel voorbereiden op COVID-19
NEW ORLEANS – Zes jaar geleden verwoestte het Ebola-virus West-Afrika. Hoewel Ebola dodelijk en zeer besmettelijk is, hadden de economische en menselijke kosten veel lager kunnen zijn als de internationale gemeenschap zonder dralen de noodzakelijke steun had verleend. Met het oog op het nieuwe, zich snel verspreidende virus COVID-19 lopen overheden en internationale instellingen nu het risico dezelfde fout te maken.
Het Ebola-virus kwam in juli 2014 in Nigeria aan, toen een besmette Liberiaanse man in Lagos arriveerde, waar ik als arts werkzaam was. Toen hij naar ons ziekenhuis kwam om behandeld te worden, waren we daar niet goed op voorbereid. Ik raakte besmet, evenals een aantal van mijn collega's.
Maar gelukkig was dit een particulier ziekenhuis met redelijke middelen, inclusief water en medische handschoenen. Bovendien wist onze geneeskundig directeur, zodra we vermoedden dat we te maken hadden met een Ebola-geval, dat hij onmiddellijk de relevante functionarissen bij het ministerie van Volksgezondheid en de Wereldgezondheidsorganisatie moest verwittigen. De ministeries van Volksgezondheid op staats- en federaal niveau mobiliseerden onmiddellijk hun hulpmiddelen.
Uiteindelijk kostte het 93 dagen om het virus in Nigeria in te dammen. Er gingen acht levens verloren, waaronder dat van een paar van mijn naaste collega's. Ik had geluk dat ik bleef leven, maar de uitbraak was veel verwoestender in Guinée, Liberia en Sierra Leone. Als gevolg van hun zwakke en met gebrekkige middelen kampende gezondheidszorgsystemen hadden deze landen een wanhopige behoefte aan internationale steun om hen in staat te stellen de uitbraak in te dammen. Maar toen die steun arriveerde, was het in het algemeen te weinig en te laat.
Tussen april en oktober 2014 hebben de Verenigde Naties $15 mln gemobiliseerd via het Central Emergency Response Fund (CERF) voor inspanningen om Ebola te bestrijden. Maar in augustus 2014 bedroegen de kosten om de uitbraak in te dammen naar schatting al ruim $71 mln. Een maand later – toen er in één week tijd 700 nieuwe gevallen waren opgedoken – was dat al opgelopen naar $1 mrd.
Bij ontstentenis van toereikende financiële middelen hadden ziekenhuizen niet genoeg bedden of isolatie-eenheden voor alle slachtoffers. Omdat ze over weinig opties beschikten, trotseerden de verwanten van Ebola-slachtoffers de orders van de overheid en dumpten zij de nog steeds besmettelijke lichamen op straat.
Subscribe to Project Syndicate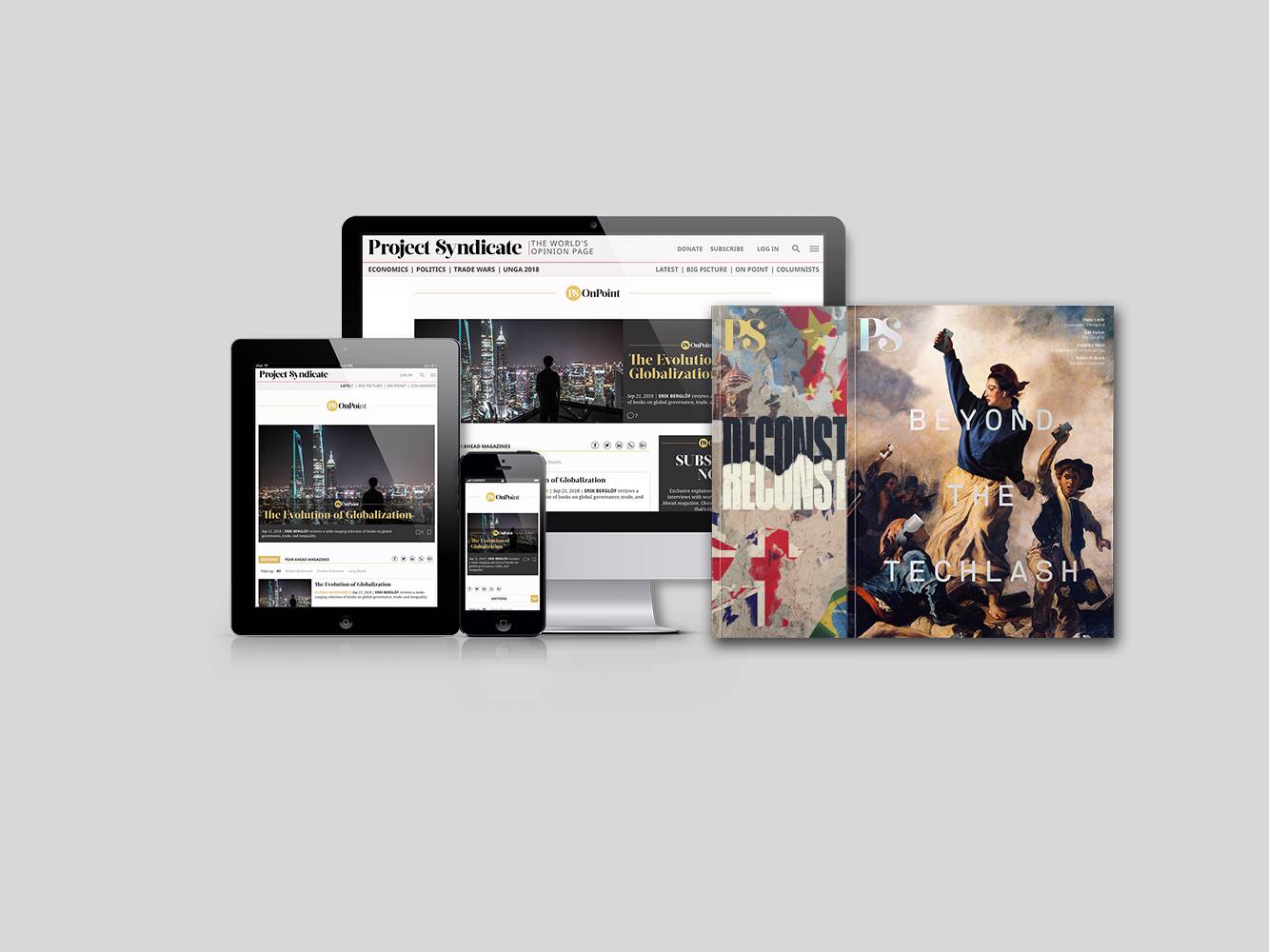 Subscribe to Project Syndicate
Enjoy unlimited access to the ideas and opinions of the world's leading thinkers, including weekly long reads, book reviews, and interviews; The Year Ahead annual print magazine; the complete PS archive; and more – all for less than $2 a week.
Tenslotte riepen de Verenigde Naties in september 2014 de Mission for Ebola Emergency Response (UNMEER) in het leven om de inspanningen ter plekke op te schalen en tot een "unity of purpose" ("eenheid van de reactie") onder de hulp biedende landen te komen. In december hadden de donorlanden en -organisaties $2,89 mrd toegezegd. Maar zelfs die toezeggingen werkten niet uit zoals gepland was: vanaf februari 2015 was nog maar $1 mrd binnengekomen.
Dat gat was niet zo verbazingwekkend. Volgens Oxfam komen donors gemiddeld met slechts 47% van hun toezeggingen over de brug, en zelfs dat kan nog een overschatting zijn van het bedrag dat uiteindelijk in de getroffen landen terechtkomt. Dit weerspiegelt een enorm gebrek aan verantwoordelijkheidszin. Als afspraken niet worden nagekomen, informeren de VN-organisaties die het geld inzamelen het publiek niet.
Het gevolg is een vicieuze cirkel, waarbij de financieringstekorten kunnen oplopen, zodat de uiteindelijke kosten hoger uitvallen. Tegen de tijd dat de Ebola-uitbraak onder controle was gebracht waren er drie jaren voorbijgegaan en hadden landen bijna vijfmaal zoveel uitgegeven als in september 2014 noodzakelijk was geacht. Bijna 12.000 mensen waren overleden.
De geschiedenis lijkt zich te herhalen met de COVID-19uitbraak, maar op zelfs nog grotere schaal. De landen waar het virus zich inmiddels al heen heeft verspreid omvatten ruim de helft van de wereldbevolking. Als het eenmaal Afrikaanse landen met zwakke gezondheidszorgsystemen zal bereiken – vooral de dichtbevolkte steden – kan het aantal nieuwe besmettingen enorm oplopen.
Dit risico onderkennend heeft directeur-generaal Tedros Ghebreyesus van de Wereldgezondheidsorganisatie $675 mln gevraagd om de wereldgezondheidszorgsystemen voor te bereiden op de komst van COVID-19 tussen nu en april. Maar eind februari was de Bill & Melinda Gates Foundation de enige organisatie die op zijn oproep had gereageerd, met het aanbod om $100 mln te doneren. In dit tempo zal een ongekend aantal slachtoffers – in Afrika en elders – erachter komen dat de hulp veel te laat komt.
De Ebola-uitbraak van 2014-16 heeft twee waarheden van de mondiale crisisreactie benadrukt: het binnenhalen van geld tijdens noodsituaties werkt zelden, en CERF, dat van alles dekt, van orkanen tot droogtes, is niet in staat het stokje over te nemen. Dat is de reden dat een apart noodhulpfonds dat zich richt op ziekteuitbraken in het leven moet worden geroepen, en voortdurend moet worden aangevuld door donorlanden, NGOs en VN-agentschappen.
Dit is geen zaak van liefdadigheid, maar van zelfbehoud. Virussen respecteren geen nationale grenzen. Ik dacht dat ik in Nigeria veilig was voor Ebola, en toch werd ik besmet. Toen de Noord-Italiaanse steden hoorden van de COVID-19-uitbraak in Wuhan hadden ze waarschijnlijk nooit gedacht zelf ook van de buitenwereld afgesloten te zullen worden.
Terwijl een land als Singapore in staat moet zijn een krachtig en effectief antwoord te formuleren op COVID-19-infecties, zijn vele andere dat niet. En als een virus zich verspreidt naar gemeenschappen die niet in staat zijn om het in te dammen, kunnen zelfs landen die dat wel kunnen erdoor overweldigd worden. Eenvoudig gezegd: niemand is veilig totdat iedereen dat is.
Virussen bewegen zich sneller dan regeringen of internationale fundraisers. Onze beste kans op het minimaliseren van de risico's van uitbraken is dus ervoor zorgen dat er een adequaat hulpfonds voorhanden is om te worden ingezet zodra zich een uitbraak voordoet. Als Ebola ons die les niet heeft geleerd, zou COVID-19 dat zeker moeten doen.
Vertaling: Menno Grootveld