Vybírání nejlepších studentů
PRINCETON – V různých zemích a z různých příčin jsou pod palbou zásady pro přijímání na vysoké školy. V Bostonu 15. října začne soudce projednávat žalobu, která tvrdí, že postup přijímání uchazečů na Harvard diskriminuje Američany asijského původu. Ve Velké Británii poslanec David Lammy označil Oxford a Cambridge za "léno pevně zakořeněných výsad" kvůli vysokému počtu studentů, jež přijímají ze soukromých škol. V Japonsku se Tokijská lékařská univerzita omluvila za falšování výsledků přijímacích zkoušek uchazeček s cílem zachovat strop podílu přijatých žen na 30 %.
Podívejme se postupně na každý z těchto sporů. Už dlouho je zřejmé, že podíl Američanů asijského původu přijatých na nejlepší soukromé univerzity v USA je výrazně nižší než počet přijatých na nejlepší veřejné vysoké školy, kde je zakázáno zohledňovat původ. Například v roce 2013 bylo na Harvardovu, Yaleovu, Princetonskou, Brownovu, Cornellovu a Columbijskou univerzitu zapsáno 14-18 % Američanů asijského původu. Ve dvou předních kampusech Kalifornské university, v Los Angeles a Berkeley, dosáhlo toto rozpětí 32-35 %. Tento rozdíl nemůže plně vysvětlit ani demografický profil Kalifornie, protože na Stanfordu, nejlepší kalifornské soukromé univerzitě, je počet přijatých Američanů asijského původu, dosahující 23 %, stále mnohem nižší než na tamních předních státních ústavech. (Naproti tomu mezi zapsanými na soukromý California Institute of Technology tvořili Američané asijského původu 43 %.)
Byť jsou Harvard, Stanford, Yale, Princeton, Brown, Cornell a Columbia soukromé univerzity, každá pobírá miliony dolarů z veřejných zdrojů, což s sebou nese požadavky zakazující "nezákonnou" rasovou diskriminaci. Organizace žalující Harvard, Students for Fair Admissions, předložila soudu listinu dokládající, že přezkum uskutečněný kanceláří interních šetření samotné Harvardovy univerzity zjistil, že v roce 2013 bylo u Američanů asijského původu méně pravděpodobné, že budou přijati, než u bělochů, kteří si vedli srovnatelně dobře ve všech kritériích s výjimkou subjektivního "osobnostního" hodnocení. Kdyby se přijímací řízení zakládalo výhradně na akademickém výkonu, na Harvard by přicházelo 43 % Američanů asijského původu. Místo toho jich bylo 19 %.
Americké ministerstvo spravedlnosti v srpnu v případu předložilo "prohlášení o zájmu", v němž tvrdí, že se Harvardu nepodařilo prokázat, že Američany asijského původu protiprávně nediskriminuje. To může být motivováno útokem Trumpovy administrativy na afirmativní akce ve prospěch afroamerických a hispánských studentů, leč bylo by možné přijmout víc studentů z řad těchto znevýhodněných menšin, aniž by se přijetí ztěžovalo Američanům asijského původu oproti americkým bělochům.
Na Oxfordskou a Cambridgeskou univerzitu už dlouho padá kritika, že přijímají neúměrný počet studentů ze soukromých škol jako Westminster a Eton. Oxford loni přiznal, že přijal víc studentů z 12 soukromých škol než ze všech 841 státních všeobecných škol. Děje se to navzdory tomu, že od roku 2009 utratil 13,6 milionu liber (17,8 milionu dolarů), aby oslovil znevýhodněné školy, přičemž tato snaha vedla k přijetí 126 znevýhodněných studentů navíc, s náklady na samotné aktivní oslovování ve výši 108 000 liber na znevýhodněného studenta.
Ve strmě nerovných společnostech lze od elitních univerzit, které čerpají veřejné prostředky, náležitě očekávat, že se zapojí do podpory sociální mobility. Mohou tak činit, aniž by se zpronevěřily vzdělávacím hodnotám, jestliže při výběru studentů vezmou v úvahu důkazy, že studenti ze znevýhodněných škol předčí své spolužáky z lepších škol, kteří při zkouškách před přijetím na univerzitu dosáhli téhož výsledku. To znamená, že u studentů z nejlepších škol by se výsledky zkoušek měly snižovat v takovém rozsahu, který zajistí přijetí těch akademicky nejzdatnějších.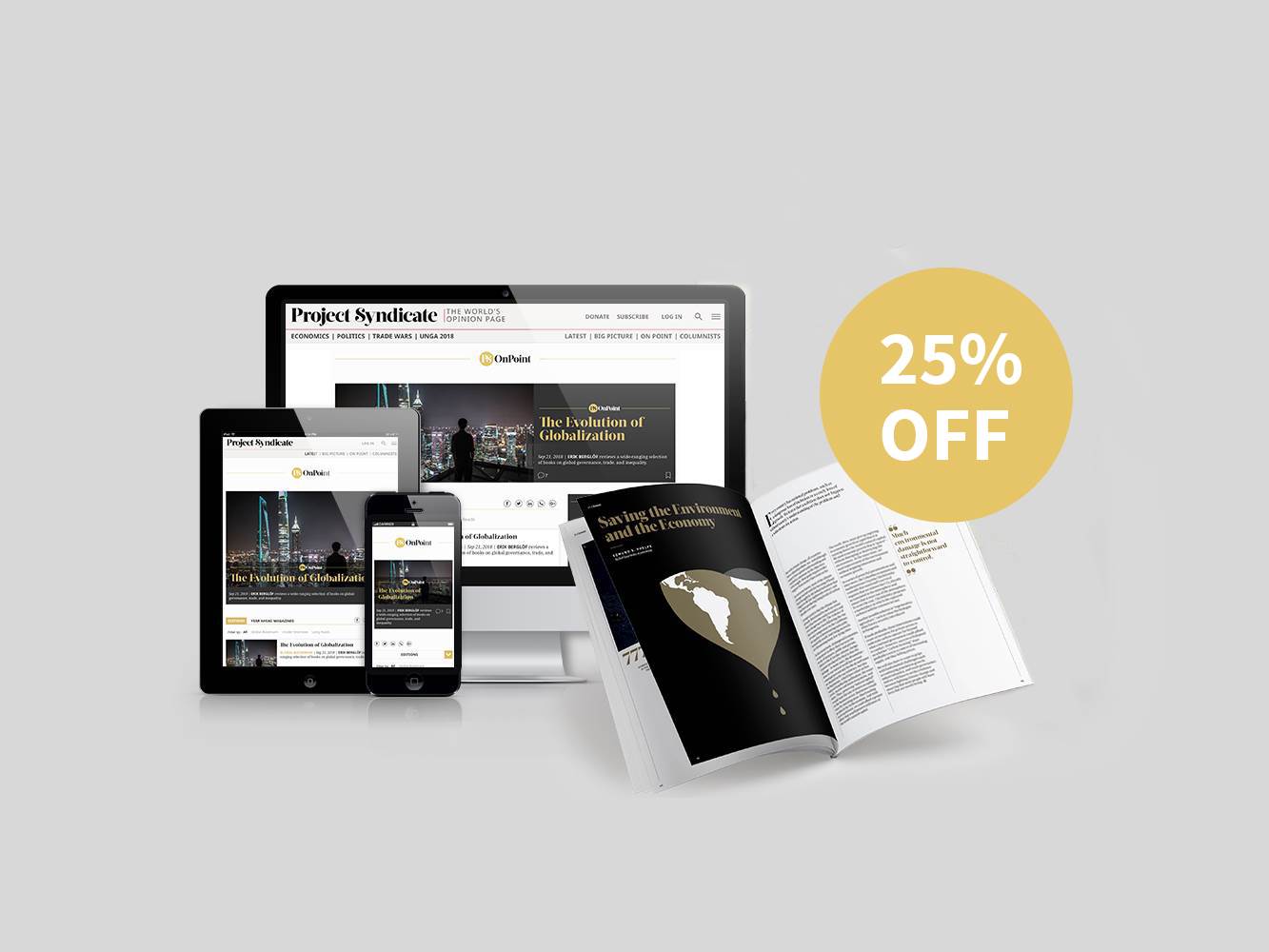 Subscribe now
For a limited time only, get unlimited access to On Point, The Big Picture, and the PS Archive, plus our annual magazine and a tote bag, for just $75.
Jak nejlépe měřit studijní schopnosti v různých kontextech, lze zjistit zkoumáním akademického pokroku studentů pomocí konkurujících si metod hodnocení, například výsledků při zkouškách, testů IQ, pohovorů a tak dále. Podporovat ještě větší sociální mobilitu přijímáním studentů ze znevýhodněných škol, u nichž není pravděpodobné, že budou prospívat stejně dobře jako ostatní uchazeči, by nahlodalo vzdělávací standardy univerzity a není samozřejmé, že by vysoké školy měly zajít až tak daleko.
Manipulace výsledků zkoušek, jež prováděla Tokijská lékařská univerzita u uchazeček o studium, spadá do jiné kategorie, protože se jedná o tak do očí bijící formu podvodu. Předložené zdůvodnění uvedlo, že "mnoho studentek, které dokončí školu, nakonec opustí… lékařskou praxi, aby rodily a vychovávaly děti". Navzdory jistému uznání nutnosti reformovat v nemocnicích a dalších zdravotnických zařízeních praxi tak, aby vyhovovala potřebám lékařek, se zatím změnilo málo. Mezi japonskými lékaři je pouze 20 % žen, což je číslo, které zemi umisťuje na chvost v Organizaci pro hospodářskou spolupráci a rozvoj, jakož i hluboko pod 46% průměr OECD.
Je však s podivem, že ženy diskriminují i mnohé americké vysoké školy. Jelikož dostávají víc žádostí o přijetí od dobře připravených žen než od obdobně připravených mužů, přijímají hůře připravené muže, aby v kampusu zajistily "genderovou vyváženost". Je genderová vyváženost tak důležitá, aby ospravedlnila potlačení principu rozdělování vzdělávacích příležitostí na základě studijních předpokladů?
Nejsamozřejmějším kritériem pro přijetí na vysokou školu je způsobilost ke studiu. Důvody k odchylkám od tohoto kritéria, kupříkladu sociální mobilita či přání mít rozmanitou studentskou obec, by se měly výslovně deklarovat a obhájit a poté používat způsobem, který bude transparentní a poctivý. Harvard bude muset dokázat, že tamní osobnostní hodnocení uchazečů v takovém testu spravedlivosti uspěje a že není opakováním faktických kvót, jež elitní univerzity Ivy League začaly používat ve 20. letech minulého století, aby snížily počty přijímaných židovských studentů.
Naproti tomu Oxford a Cambridge mají pevnou půdu pod nohama, jestliže vybírají uchazeče s nejlepšími studijními schopnostmi tím, že snižují výsledky studentů soukromých škol. Konečně Japonsko potřebuje otevřenou diskusi o tom, jak nejlépe poskytnout ženám rovnou příležitost nejen vystudovat medicínu, ale také pokračovat v lékařské praxi, a tedy využít svého lékařského vzdělání ve prospěch těch, kdo potřebují zdravotní péči.
Z angličtiny přeložil David Daduč