¿Qué le pasó a la India?
NUEVA DELHI – Es una pregunta que últimamente oigo cada vez más. La prensa internacional habla de represión en Cachemira, chauvinismo hinduista en alza, protestas generalizadas contra nuevas leyes, ataques a mujeres, etcétera. La India que antes el mundo elogiaba (la democracia liberal de libre mercado que más rápido crecía en el mundo) hoy parece estar cediendo paso a una autocracia violenta, intolerante, iliberal.
Lo que cuenta la prensa es verdad, y la imagen que traza no es bonita. Pero los que desean lo mejor para la India no deben perder las esperanzas en el país. La oposición democrática está dando pelea, sostenida por el apoyo de jóvenes que protestan en forma espontánea (no a instancias de ningún partido político) contra los excesos del gobierno del Partido Popular Indio (Bharatiya Janata Party, BJP) encabezado por el primer ministro Narendra Modi. La democracia tiene raíces profundas en la India, y sus numerosas instituciones independientes y ciudadanos con conciencia política no dejarán que se derrumbe sin pelear.
La situación actual de la India es la culminación de tendencias de la política del país que se desarrollan hace tres décadas, y entre las que se destacan ocho.
En primer lugar, están las consecuencias sociales de la profundización de la democracia. Aunque muchos observadores la vieran como un frágil transplante al momento de la independencia en 1947, la democracia echó profundas raíces y empoderó a castas y comunidades que antes estaban marginadas. Gracias a la implementación de la propuesta que hizo en 1989 la Comisión Mandal de proveer "reservas" (cuotas) en empleos públicos, universidades, etc., a las "otras clases rezagadas" (ya había disposiciones en ese sentido para los otrora descastados dalits y para los pueblos tribales aborígenes de la India), los antes desfavorecidos se han convertido en una potente fuerza política. Tres generaciones de empoderamiento político (que alcanzó a personas con reducido nivel educativo, hablantes de hindi y procedentes de pueblos pequeños) pusieron fin al dominio de la élite urbana anglófona que había hecho del secularismo liberal el ethos dominante de la India. Una nueva mentalidad impera en el poder.
En segundo lugar, hubo una reacción contra la globalización cultural. La India, como Turquía y Estados Unidos, experimentó un creciente resentimiento contra las élites seculares cosmopolitas con sus estilos de vida occidentalizados y su autopercepción de ciudadanos globales. El conservadurismo social indio se estremeció ante la ruptura de las costumbres sociales y sexuales, retratada en películas y programas de televisión. Los tradicionalistas no toleraron ver mujeres yendo a trabajar, vestidas de jean y otras ropas extranjeras, volviendo a casa muy entrada la noche tras cubrir turnos en centrales telefónicas adaptadas a los horarios de comercio occidentales, liberadas de las ataduras y limitaciones de las costumbres sociales locales.
En tercer lugar, hubo una revuelta contra la clase política: los habitantes de la "Delhi de Lutyens" (así llamada por el arquitecto que diseñó gran parte del enclave administrativo en el corazón de la capital, donde mora el poder), a quienes sus retadores consideran corruptos, autocomplacientes, ineficientes y opuestos al cambio. La primera década del siglo XXI estuvo marcada por un creciente rechazo a todo lo que simbolizaban, incluidos el liberalismo, el secularismo, el "negociado" político y una gobernanza subóptima. Este sentimiento halló expresión en las protestas de 2011 del dirigente gandhiano Anna Hazare. La demanda de los manifestantes de que se depurara al país de su corrupta clase gobernante contribuyó en gran medida a la victoria de Modi en 2014.
Subscribe now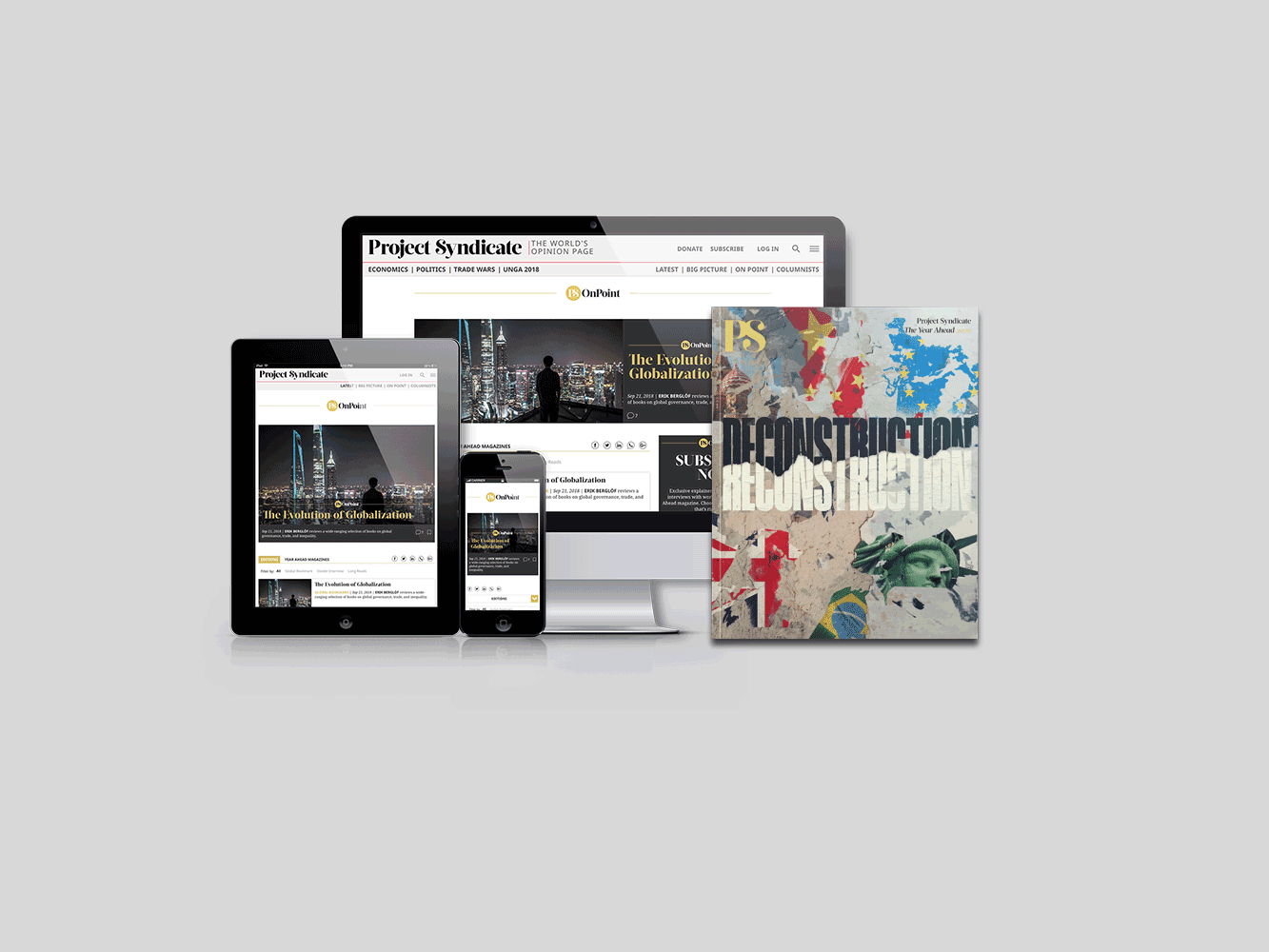 Subscribe now
Subscribe today and get unlimited access to OnPoint, the Big Picture, the PS archive of more than 14,000 commentaries, and our annual magazine, for less than $2 a week.
En cuarto lugar, la liberalización de la economía estatista india que tuvo lugar de 1991 en adelante en respuesta a las realidades de los mercados globales empoderó a una cada vez más rica comunidad empresarial, ansiosa de eliminar obstáculos y conductas rentistas y dispuesta a financiar el cambio político para lograrlo. Modi y el BJP sacaron provecho de esto, en particular mediante la generosa financiación provista por los "nuevos ricos" capitalistas.
En quinto lugar, el fenómeno mundial del aumento de religiosidad del último cuarto de siglo, que en la India se expresó en el renacimiento del Hindutva. Esto fue en parte una reacción a la propagación, en esplendorosas mezquitas nuevas financiadas por los sauditas, de la teología wahabita/salafista. Conforme los musulmanes indios se fueron identificando más conscientemente con la umma musulmana global, empezaron a redefinir su Islam en formas que los alejaron más visiblemente de los hinduistas.
También contribuyeron a una mayor conciencia hinduista la popularidad de series televisivas basadas en las épicas del Ramayana y el Mahabharata; el rechazo a medidas de "conciliación con el Islam", como la ley que anuló una sentencia de la Suprema Corte que otorgaba derecho a alimentos a una divorciada musulmana; y la popularidad de una iniciativa liderada por el BJP para reemplazar una mezquita del siglo XVI (la Babri Masjid), que se alzaba en un lugar que para muchos hinduistas está entre los más sagrados de su religión, la Ram Janmabhumi, o tierra natal del dios hinduista Rama. Todo esto ayudó a la difusión del movimiento paramilitar Rashtriya Swayamsevak Sangh (RSS), fuerza de choque del chauvinismo hinduista, que aportó claridad ideológica y peso organizacional al incipiente resentimiento hinduista. El crecimiento del BJP a partir de mediados de los ochenta fue al calor del RSS.
En sexto lugar, este aumento de la conciencia hinduista se produjo en un momento en que el Pakistán musulmán intensificó su campaña de incitación, financiación y ejecución de actos terroristas en la India. El apoyo a la militancia en Cachemira dio lugar a la agresión militar declarada, por ejemplo el intento de capturar las alturas de Kargil, que terminó con la expulsión de las tropas pakistaníes tras una breve pero sangrienta guerra en 1999. La creciente hostilidad hacia Pakistán y el reiterado fracaso de los intentos de lograr la paz reforzaron la creencia de los hinduistas de que eran blanco de ataque.
En séptimo lugar, la India es el país altamente poblado más joven del mundo: el 65% de su población tiene menos de 35 años. Los jóvenes indios están ansiosos de cambio y progreso, cansados de la vieja política (y sobre todo de las coaliciones caóticas que gobernaron entre 1989 y 2014 y de los vaivenes políticos que representaron) y quieren que la India sea un país seguro de sí mismo, asertivo y dispuesto a encarar al mundo. La arrogante confianza de Modi conectó muy bien con estos deseos.
Finalmente, las redes sociales se han vuelto ubicuas, y plataformas como Twitter, Facebook y WhatsApp actúan como grandes centros de influencia y reciclado de prejuicios. Las redes sociales refuerzan las peores creencias de las personas, al exponerlas a prejuicios que en el pasado no se hubieran atrevido a expresar, pero que ahora ya no parecen raros o cuestionables. De pronto, el fanatismo se volvió respetable, y el sentimiento antimusulmán (antes oculto bajo un barniz de civilidad) se convirtió en un activo electoral.
Todo esto eclosionó cuando el momento halló su mensajero: Modi, orador carismático con indiscutibles credenciales Hindutva, duro y eficiente jefe de ministros de Gujarat, al que su habilidoso jefe de campaña y monje negro, Amit Shah, promocionó como un administrador práctico capaz de liderar el crecimiento económico del país. La India estaba preparada para recibir el mensaje de Modi, y eligió al BJP en 2014 y en 2019. Lo que vemos hoy son las consecuencias, pero estos ocho factores explican cómo llegamos aquí.
Traducción: Esteban Flamini