Styrking av partnerskapet mellom EU og Afrika
BRUSSEL – Afrika har over en milliard innbyggere og kan skryte av verdens yngste og raskest voksende middelklasse. Medianalderen er 14 år lavere enn på noe annet kontinent, og Afrika står på terskelen til omfattende politiske, økonomiske og sosiale forandringer. Hvert år kommer det rundt 20 millioner nye jobbsøkere inn på arbeidsmarkedet i landene sør for Sahara. Hvis disse unge menneskene kan inkorporeres i økonomien, vil de virkelig kunne bidra til utvikling og vekst i denne regionen.
Finansielle institusjoner og utviklingsbanker er nødt til å investere i de kommende omveltningene for å hjelpe Afrika med å realisere dette demografiske utbyttet. Det innebærer både å fremme privat sektor – jobbskapingens motor – og endre hvordan vi selv opererer.
Det er en vinn-vinn-situasjon på alle områder av økonomisk utvikling å investere i Afrikas fremtid, for mange av kontinentets største utfordringer er faktisk globale problemer som vil påvirke oss alle. Det har covid-19 gjort klinkende klart. Pandemien har gitt oss en advarsel om hva vi har i vente i forbindelse med klimaendringene. Hvis Europa skal unngå de verste konsekvensene av global oppvarming, må vi samarbeide med land over hele verden og hjelpe dem med å oppnå bærekraft og klimatilpasningsdyktighet.
Afrika er velsignet med store naturrikdommer, men politiske og historiske faktorer har påført kontinentet høye fattigdomstall. Ni av ti land med størst fattigdom ligger i landene sør for Sahara, og de økonomiske konsekvensene av pandemien anslås å ha økt fattigdomstallene med ytterligere 32 millioner.
Likevel er fremtidsutsiktene for Afrika i endring. Nå står olje- og gruveindustrien for en liten del av den langsiktige kapitaltilførselen fordi investorer har begynt å konsentrere seg om telekommunikasjon, detaljhandel og servicesektoren. I landene sør for Sahara kobler daglig gjennomsnittlig 90 000 brukere seg på internett for første gang. Afrika vokser raskt frem som det nye globale senteret for mobilbankvirksomhet, og denne utviklingen vil utvide økonomiene på kontinentet for globale markeder, bygge opp tilpasningsdyktigheten, fremme transparens og skape jobber.
I utviklingsrapporten til Den europeiske investeringsbanken fra 2021, som beskriver lånene på 5 milliarder € (5,9 milliarder $) som EU ga i Afrika i fjor, har vi en rekke artikler skrevet av eksperter som setter søkelyset på dagens kompleksitet i utviklingsfinansiering. Nye problemer spenner over alt fra hvordan man skal beregne klimarisiko, til utviding av planer for å redde regnskogene i Elfenbenskysten, som blir hogd ned i et urovekkende høyt tempo for å gi plass til kakaoproduksjon.
Subscribe to Project Syndicate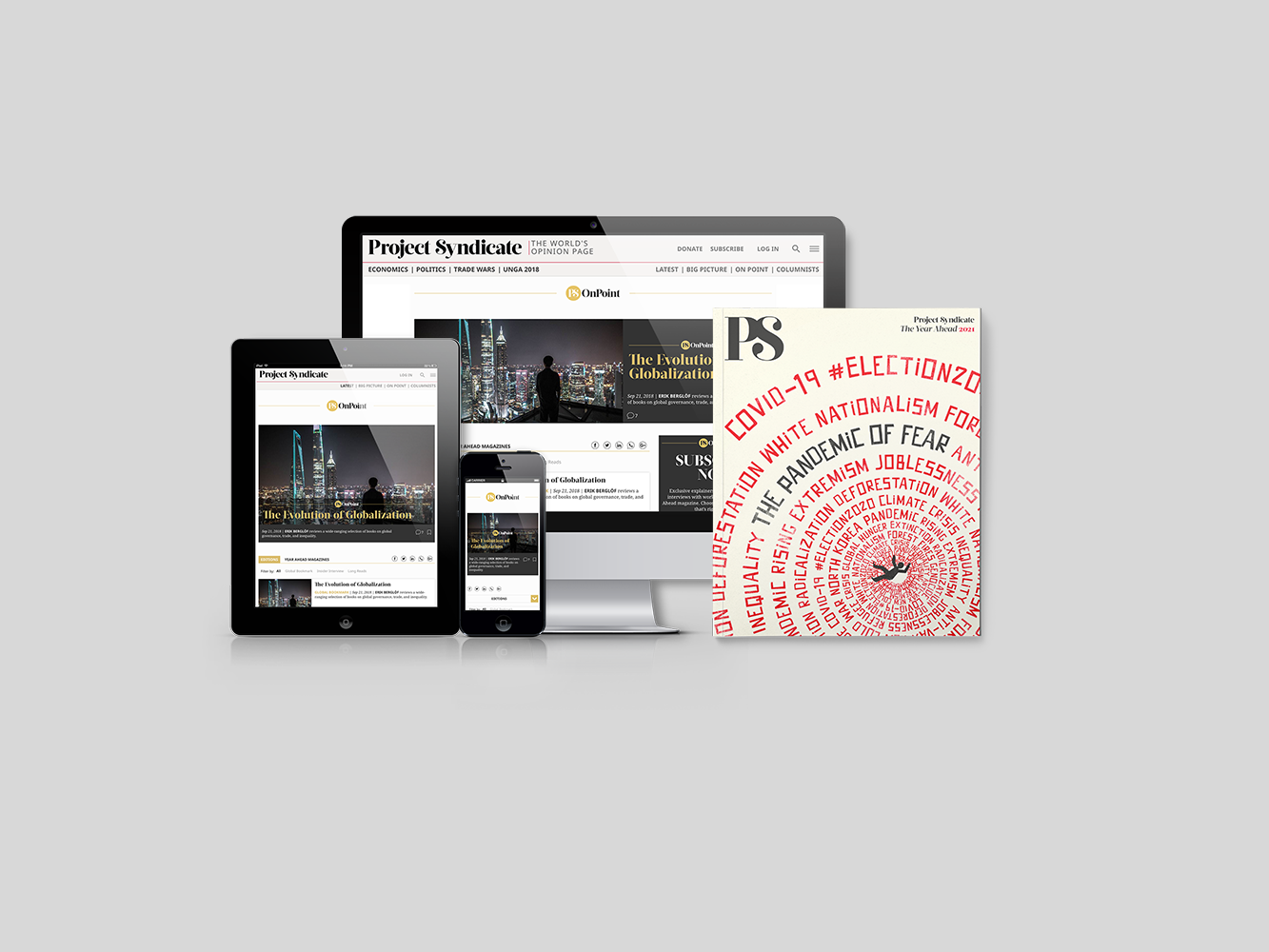 Subscribe to Project Syndicate
Enjoy unlimited access to the ideas and opinions of the world's leading thinkers, including weekly long reads, book reviews, topical collections, and interviews; The Year Ahead annual print magazine; the complete PS archive; and more. All for less than $9 a month.
I tillegg til utviklingsrapporten har vi publisert A Partnership with Africa, som går grundigere inn på viktige strategiske og politiske tanker bak vår tids utviklingsarbeid. Klimaendringene, et av dette århundrets mest avgjørende globale problemer, kommer til å intensivere Afrikas utfordringer, blant annet ved at flere mennesker vil bli drevet på flukt og stater og samfunn vil bli mer sårbare. Til tross for at Afrika bidrar til under 4 % av de globale drivhusgassutslippene, vil kontinentet få merke svært alvorlige konsekvenser av en varmere klode.
På grunn av Afrikas relativt lave industrialiseringsnivå (som gjenspeiles i kontinentets lave bidrag til global oppvarming) har afrikanerne imidlertid en unik mulighet til å ta spranget rett over i en grønnere fremtid. Hvis kontinentet skal lykkes med det, må afrikanske ledere støtte fornyelse og tilpasning til de best tilgjengelige teknologiene. Nødvendige goder som vann, fornybar energi og ren mobilitet må gjøres tilgjengelig for alle.
Den europeiske investeringsbanken har operert i Afrika siden 1965, har investert 59 milliarder € i 52 afrikanske land og perfeksjonerer en modell som andre internasjonale finansinstitusjoner kan lære av. I fjor ble 71 % av vår finansiering av land sør for Sahara fordelt til sårbare stater eller lite utviklede land, der vi har søkt å støtte positive endringer som er på vei, som rask økonomisk vekst, styrket politisk stabilitet og integrering, økte utenlandske investeringer og flere og bedre forretningsmuligheter. Alt dette arbeidet er underbygget av en vilje til å lytte til afrikanske ledere og samarbeide med ambisiøse engasjerte nyskapere. Dette gjør det mulig for oss å respondere direkte på lokale behov og prioriteringer samtidig som vi arbeider i tråd med EUs politikk.
De siste par månedene har vi hatt strategiske diskusjoner med presidentene i Senegal, Ghana og Tunisia og med Josefa Sacko fra Den afrikanske union. Den europeiske investeringsbanken spilte også en aktiv rolle på det nylige afrikanske toppmøtet som Frankrikes president Emmanuel Macron var vertskap for i Paris, og i EUs og Afrikas grønne investeringsforum i april. Ved begge anledningene understreket ledere fra begge kontinenter behovet for et sterkere partnerskap.
Mange afrikanske ledere har håndtert covid-19-pandemien på en imponerende målbevisst måte. Når Afrika og Europa samarbeider, kan de konfrontere den nåværende helsekrisen og økonomiske krisen samtidig som de planlegger felles investeringsprioriteringer for å sikre et bærekraftig og inkluderende resultat.
Vi i Den europeiske investeringsbanken har for vår del arbeidet med å forbedre de afrikanske operasjonene våre betydelig de siste årene. Etter å ha fulgt med på diskusjonene blant EUs makthavere om hvordan man skal styrke den europeiske finansarkitekturen for å videreutvikle den, har vi også vurdert hvordan vi kan revurdere bidragene våre for å få mest mulig ut av dem, både for å fremme EUs og Afrikas mål.
Ved å forbedre gjennomføringen av utviklingsfinanseringen vår i nært samarbeid med Europakommisjonen og EUs utenrikstjeneste kan vi bidra til å møte det økende behovet for enda sterkere økonomiske og handelsmessige bånd mellom Europa og Afrika. I en tid med klimaendringer og globale pandemier vil kontinentene våre enten synke eller svømme sammen.
Oversatt av Lene Stokseth