De crisis económica a la Tercera Guerra Mundial
BEIJING – La próxima crisis económica está más cerca de lo que usted piensa. Pero lo que debería en verdad preocuparle es lo que viene después: en el paisaje social, político y tecnológico actual, una crisis económica prolongada, combinada con una creciente desigualdad económica, bien podría escalar y convertirse en un importante conflicto militar global.
La crisis financiera global de 2008-2009 casi quebró a gobiernos y causó un colapso sistémico. Los responsables de las políticas lograron rescatar a la economía global del borde del abismo, utilizando un enorme estímulo monetario, que incluyó alivio cuantitativo y tasas de interés de casi cero (o inclusive negativas).
Pero el estímulo monetario es como una inyección de adrenalina para reanimar un corazón que dejó de latir; puede revivir al paciente, pero no hace nada para curar la enfermedad. Tratar a una economía enferma requiere reformas estructurales, que puedan cubrir todo desde los mercados financieros y laborales hasta los sistemas tributarios, los patrones de fertilidad y las políticas educativas.
Los responsables de las políticas han fracaso por completo a la hora de implementar este tipo de reformas, a pesar de que habían prometido hacerlo. Por el contrario, se han mantenido preocupados por la política. Desde Italia hasta Alemania, constituir y sostener gobiernos ahora parece llevar más tiempo que la tarea misma de gobernar. Y Grecia, por ejemplo, ha dependido de dinero de acreedores internacionales para mantener la cabeza a flote (y apenas), en lugar de reformar genuinamente su sistema de pensiones o mejorar su entorno comercial.
La falta de una reforma estructural ha implicado que el exceso de liquidez sin precedentes que los bancos centrales inyectaron en sus economías no fue asignado a sus usos más eficientes. En cambio, hizo subir los precios de los activos globales a niveles aún más altos de los que prevalecían antes de 2008.
En Estados Unidos, los precios de la vivienda hoy son 8% más altos que en el pico de la burbuja inmobiliaria en 2006, según el sitio de propiedades Zillow. El ratio precio-beneficio (CAPE), que mide si los precios del mercado bursátil están dentro de un rango razonable, hoy es más alto que en 2008 y al inicio de la Gran Depresión en 1929.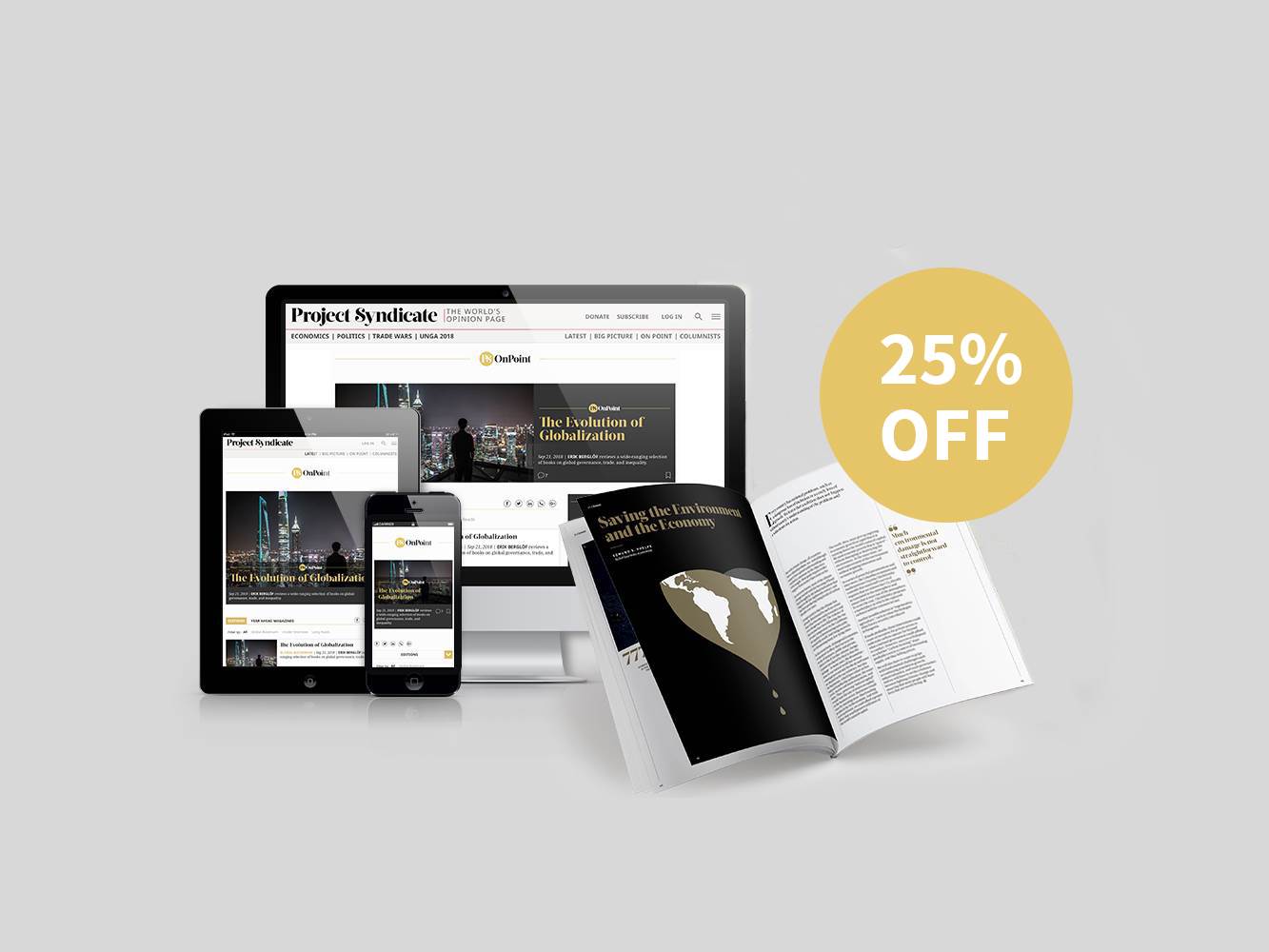 Subscribe now
For a limited time only, get unlimited access to On Point, The Big Picture, and the PS Archive, plus our annual magazine and a tote bag, for just $75.
En tanto el ajuste monetario revela las vulnerabilidades en la economía real, el colapso de las burbujas de precios de activos desatará otra crisis económica –una crisis que inclusive podría ser peor que la última, porque hemos desarrollado una tolerancia a nuestros remedios macroeconómicos más fuertes-. Una década de inyecciones regulares de adrenalina, en forma de tasas de interés ultra-bajas y políticas monetarias no convencionales, ha reducido seriamente su poder para estabilizar y estimular la economía.
Si la historia sirve de guía, las consecuencias de este error podrían extenderse mucho más allá de la economía. Según Benjamin Friedman de Harvard, los períodos prolongados de aflicción económica también se han caracterizado por la antipatía pública hacia los grupos minoritarios o los países extranjeros –actitudes que pueden ayudar a fomentar los disturbios, el terrorismo o inclusive la guerra.
Por ejemplo, durante la Gran Depresión, el presidente norteamericano Herbert Hoover firmó la Lay de Aranceles Smoot-Hawley de 1930, destinada a proteger a los trabajadores y agricultores norteamericanos de la competencia extranjera. En los cinco años subsiguientes, el comercio global se contrajo en dos tercios. En el lapso de una década, había comenzado la Segunda Guerra Mundial.
Sin duda, la Segunda Guerra Mundial, al igual que la Primera Guerra Mundial, fue causada por una multitud de factores; no hay ningún camino estándar para la guerra. Pero existen motivos para creer que los altos niveles de desigualdad pueden jugar un papel importante a la hora de atizar el conflicto.
Según una investigación realizada por el economista Thomas Piketty, un alza en la desigualdad de ingresos muchas veces es seguida por una gran crisis. La desigualdad de ingresos luego cae por un tiempo, antes de volver a subir, hasta un nuevo pico –y un nuevo desastre-. Si bien la causalidad todavía no ha sido comprobada, dada la cantidad limitada de datos, esta correlación no debería tomarse a la ligera, especialmente cuando la desigualdad de riqueza e ingresos está en niveles históricamente altos.
Esto es todavía más preocupante en vista de los muchos otros factores que avivan el malestar social y la tensión diplomática, incluida la disrupción tecnológica, una crisis migratoria sin precedentes, la ansiedad por la globalización, la polarización política y un creciente nacionalismo. Todos son síntomas de políticas fallidas que podrían resultar puntos de ruptura para una crisis futura.  
Los votantes tienen buenos motivos para sentirse frustrados, pero los populistas emocionalmente atractivos a quienes les están dando cada vez más apoyo ofrecen soluciones desacertadas que no harán más que agravar las cosas. Por ejemplo, a pesar de la interrelación sin precedentes del mundo, cada vez se evita más el multilateralismo, en un momento en que los países –principalmente el Estados Unidos de Donald Trump- pretenden implementar políticas unilaterales y aislacionistas. Mientras tanto, las guerras por poder están causando estragos en Siria y Yemen.
En este contexto, debemos tomar en serio la posibilidad de que la próxima crisis económica pudiera llevar a una confrontación militar de gran escala. Según la lógica del politólogo Samuel Huntington, considerar un escenario de estas características podría ayudarnos a evitarlo, porque nos obligaría a tomar medidas. En este caso, la clave será que los responsables de las políticas implementen las reformas que han prometido desde hace mucho tiempo, reemplazando a la vez el dedo acusador y el antagonismo por un diálogo global sensato y respetuoso. La alternativa bien puede ser una conflagración global.