Od hospodářské krize k třetí světové válce
PEKING – Příští hospodářská krize je blíž, než si myslíte. Opravdu znepokojovat by nás však mělo spíš to, co přijde po ní: v současném společenském, politickém a technologickém prostředí by vleklá hospodářská krize v kombinaci s rostoucí nerovností příjmů mohla docela snadno eskalovat ve velký globální vojenský konflikt.
Globální finanční krize z let 2008-2009 téměř vyvolala bankrot vlád a způsobila systémový kolaps. Politikům se podařilo vytáhnout globální ekonomiku od okraje propasti pomocí mohutného měnového stimulu, který zahrnoval mimo jiné kvantitativní uvolňování a téměř nulové (nebo i záporné) úrokové sazby.
Měnový stimul se však podobá injekci adrenalinu, která nastartuje srdce při zástavě: dokáže pacienta oživit, ale nedělá nic pro vyléčení nemoci. Léčba churavějící ekonomiky vyžaduje strukturální reformy, které mohou zahrnovat všechno možné, od finančních a pracovních trhů až po daňové soustavy, vývoj plodnosti a vzdělávací politiku.
Politici naprosto nedokázali takové reformy realizovat, přestože to slibovali. Místo toho se dál zaobírají politikou. Od Itálie po Německo jako by sestavování a udržování vlád zabíralo víc času než skutečné vládnutí. A například Řecko se spoléhá na peníze mezinárodních věřitelů, aby udrželo hlavu (těsně) nad vodou, místo aby skutečně reformovalo svůj penzijní systém nebo zlepšilo podnikatelské prostředí.
Absence strukturálních reforem má za následek skutečnost, že bezpříkladná dodatečná likvidita, kterou centrální banky napumpovaly do ekonomik, nebyla využita nejefektivnějším možným způsobem. Místo toho zvýšila globální ceny aktiv na ještě vyšší úrovně, než jaké existovaly před rokem 2008.
Podle realitní webové stránky Zillow jsou dnes ceny nemovitostí ve Spojených státech o 8% vyšší než na vrcholu realitní bubliny v roce 2006. Také poměr ceny k výnosům (CAPE), který měří, zda se ceny na akciových trzích pohybují v rozumném pásmu, je dnes vyšší než v roce 2008 i na počátku velké hospodářské krize v roce 1929.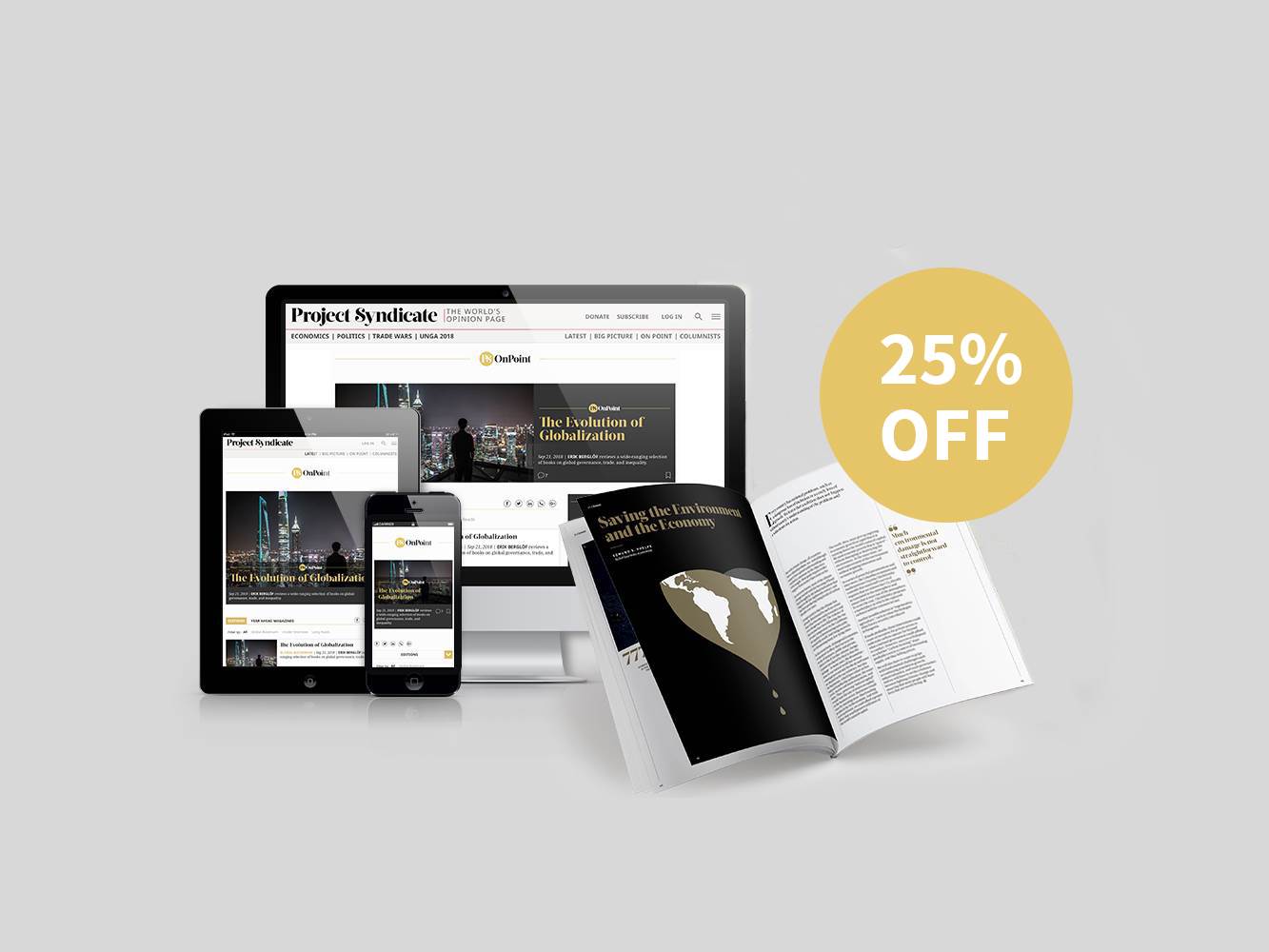 Subscribe now
For a limited time only, get unlimited access to On Point, The Big Picture, and the PS Archive, plus our annual magazine, for just $75.
Jakmile monetární utužování odhalí zranitelná místa v reálné ekonomice, vyvolá splasknutí bublin cen aktiv další hospodářskou krizi – takovou, která by mohla být ještě hlubší než předchozí, neboť jsme si vypěstovali rezistenci i vůči nejsilnějším makroekonomickým lékům. Desetiletí pravidelných adrenalinových injekcí v podobě ultranízkých úrokových sazeb a nekonvenční měnové politiky značně vyčerpalo jejich schopnost stabilizovat a stimulovat ekonomiku.
Máme-li si vzít příklad z historie, pak důsledky takové chyby mohou dalece přesáhnout hranice ekonomiky. Podle Benjamina Friedmana z Harvardovy univerzity byla vleklá období hospodářských nesnází charakterizována také antipatiemi veřejnosti vůči menšinovým skupinám nebo cizím státům – tyto postoje přitom mohou rozdmýchávat neklid, terorismus nebo i války.
Například během velké hospodářské krize podepsal tehdejší americký prezident Herbert Hoover Smoot-Hawleyho celní zákon z roku 1930, jehož cílem bylo chránit americké dělníky a farmáře před zahraniční konkurencí. V následujících pěti letech se objem světového obchodu snížil o dvě třetiny. Do deseti let vypukla druhá světová válka.
Jistě, příčinou první i druhé světové války byl bezpočet různých faktorů; neexistuje žádná standardní cesta k válce. Zato však existuje důvod se domnívat, že vysoká míra nerovnosti může hrát významnou roli při rozpoutávání konfliktu.
Podle výzkumu, který provedl ekonom Thomas Piketty, po prudkém výkyvu v křivce příjmové nerovnosti často následuje velká krize. Příjmová nerovnost pak nějakou dobu klesá, načež opět začne stoupat, až dosáhne nového vrcholu – a přijde nová katastrofa. Spojitost mezi oběma jevy zatím nebyla prokázána vzhledem k omezenému počtu dat, avšak rozhodně bychom tuto souvztažnost neměli brát na lehkou váhu, zvláště když dnes nerovnost bohatství i příjmů dosahuje historicky nejvyšších hodnot.
To vše je ještě znepokojivější s ohledem na bezpočet dalších faktorů, které přiživují sociální neklid a diplomatické napětí, například na technologickou disrupci, rekordní migrační krizi, úzkosti z globalizace, politickou polarizaci a rostoucí nacionalismus. Vesměs jsou to příznaky neúspěšné politiky, které by se mohly stát spouštěcím mechanismem budoucí krize.
Voliči mají dobrý důvod pociťovat frustraci, avšak populisté hrající na city, kteří od nich stále častěji získávají podporu, nabízejí pomýlená řešení, která situaci jen zhorší. Například navzdory bezpříkladné propojenosti celého světa dochází ke stále silnějšímu odmítání multilateralismu a mnohé země – nejvýrazněji je to patrné u Spojených států Donalda Trumpa – dávají přednost unilaterální a izolacionalistické politice. V Sýrii a Jemenu zatím zuří války v zastoupení.
Za této situace musíme brát vážně možnost, že příští hospodářská krize povede k rozsáhlému vojenskému střetu. Podle logiky politologa Samuela Huntingtona by úvahy nad takovým scénářem mohly napomoci k jeho odvrácení, protože by nás přiměly k akci. V takovém případě bude pro politiky klíčové, aby uskutečnili dlouho slibované strukturální reformy a namísto ukazování prstem na druhé a vzájemné nevraživosti začali používat rozumný a uctivý globální dialog. Jinak nás možná čeká globální vzplanutí vášní.
Z angličtiny přeložil Jiří Kobělka.