Las consecuencias económicas del coronavirus
TOKIO – Desde que se reportó un nuevo tipo de coronavirus en Wuhan, China, el pasado mes de diciembre, la cantidad de personas infectadas en todo el mundo ha ascendido a más de 44.000 y el número de víctimas hoy supera las 1.100. El virus se está propagando en toda Asia –incluido Japón, Corea del Sur, Singapur, Tailandia, Vietnam y Malasia- y también a países en Europa y Norteamérica, aunque sólo una muerte se ha reportado fuera de China hasta el momento.
Todavía está por verse lo letal que terminará siendo este nuevo virus. Actualmente, es sin duda menos severo que la epidemia de SARS (síndrome respiratorio agudo grave) de 2002-03, causado por un coronavirus diferente. El nuevo virus ha matado a más personas, pero el SARS fue más letal, ya que mató a casi el 10% de las 8.096 personas en todo el mundo que, se sabe, resultaron infectadas.
De todos modos, el 23 de enero, el gobierno del presidente chino, Xi Jinping, anunció un bloqueo de Wuhan, una ciudad de 11 millones de personas. Desde entonces, la cantidad de ciudades chinas en cuarentena ha aumentado a 16, y puede haber más.
Las cuarentenas y otras medidas forzosas destinadas a contener la enfermedad están afectando seriamente a la economía china, con efectos colaterales en otras partes de Asia. Wuhan, por ejemplo, es la capital de la provincia de Hubei, uno de los centros industriales de China. Los fabricantes líderes de automóviles japoneses Honda y Nissan tienen fábricas allí, al igual que varios de sus rivales europeos. Productores de autopartes, componentes electrónicos y equipos industriales también tienen instalaciones de fabricación importantes en la región. Muchas de estas fábricas han tenido que interrumpir la producción, porque sus empleados no han podido regresar después del feriado del Año Nuevo chino.
Estos cierres representan un golpe importante para las cadenas de suministro de las compañías globales en toda Asia. Taiwán, en base al valor de sus exportaciones a la China continental y a Hong Kong en relación al PIB, probablemente sea el país más afectado, seguido por Vietnam, Malasia y Corea del Sur. Los empleadores regionales enfrentan una mayor crisis de suministro porque muchos chinos que trabajan en Japón o en otros países asiáticos no podrán regresar de China. Es más, el brote del coronavirus alterará las exportaciones de productos chinos a Japón, en particular de alimentos procesados y de ropa. Todos estos factores causarán escaseces de oferta y, en consecuencia, amortiguarán el crecimiento económico entre los socios comerciales de China.
El coronavirus también causará una gran crisis de demanda, sobre todo porque los viajeros chinos han representado un gran impulso para los sectores turísticos de muchos países. La cantidad de turistas chinos hoy está cayendo marcadamente en tanto China prohíbe a sus ciudadanos hacer tours grupales en el exterior, y muchos países niegan o restringen el ingreso de chinos. A juzgar por el tamaño de los gastos de los visitantes chinos en relación al PIB, destinos populares como Tailandia, Vietnam y Singapur serán los más afectados. Japón tendrá una preocupación especial si el brote persiste, ya que el inicio de los Juegos Olímpicos de verano en Tokio está programado para el 24 de julio.
Subscribe now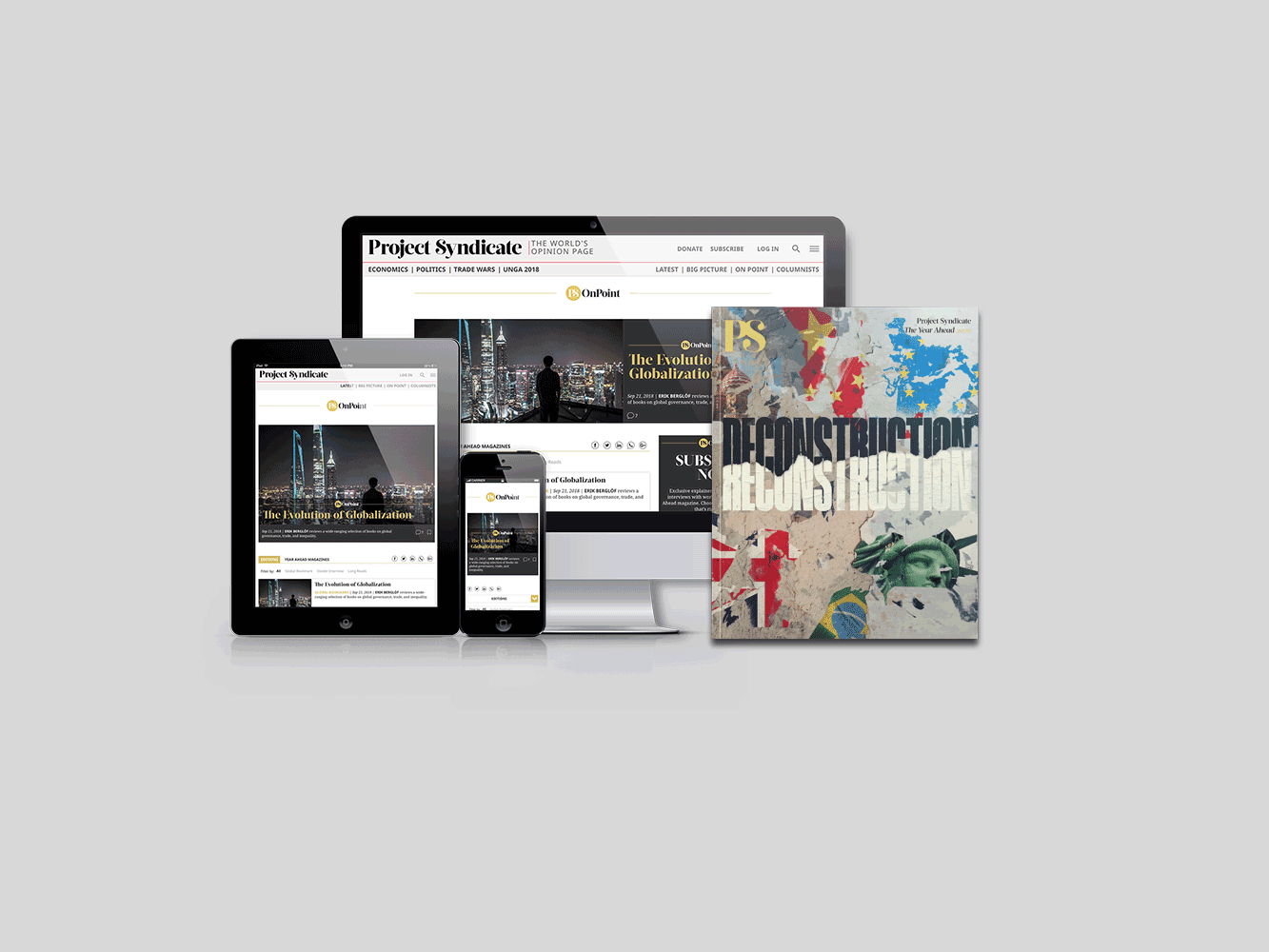 Subscribe now
Subscribe today and get unlimited access to OnPoint, the Big Picture, the PS archive of more than 14,000 commentaries, and our annual magazine, for less than $2 a week.
Sin embargo, aun si el virus está muy lejos de alcanzar su pico, China puede mitigar la sacudida de la demanda agregada negativa con medidas de estímulo como la anunciada por el Banco Popular de China el 2 de febrero. Otros gobiernos y bancos centrales en la región pueden tomar medidas similares si fuera necesario. Las empresas pueden sustituir las cadenas de suministro alteradas con fuentes de suministro alternativas, y el consumo puede virar aún más a Internet. Algunos de estos cambios quizá terminen siendo permanentes.
Si bien no es claro cuán rápido se puede desarrollar una vacuna efectiva contra el coronavirus, la duración de la crisis actual dependerá de dos factores principales. El primero es si las autoridades chinas pueden controlar la situación, y cuándo. Con la cantidad de muertes todavía en ascenso, es difícil de decir, pero si el gobierno pone en cuarentena a más ciudades, entonces la crisis económica sin duda se agravará.
El segundo interrogante es si otros países pueden o no contener la propagación del virus. Algunos expertos médicos japoneses dicen que una cantidad sustancial de japoneses ya deben de estar infectados, dado que la gente llegó libremente al país proveniente de China durante un mes antes de que comenzara el estallido. A diferencia de China, sin embargo, el virus no ha causado ninguna muerte en Japón hasta el momento, lo que plantea interrogantes sobre la naturaleza de la enfermedad y la mejor manera de prevenirla y tratarla. Para determinar la mejor respuesta de salud pública lo más rápido posible, China y otros países afectados deberían compartir sus experiencias actuales de inmediato.
De hecho, los expertos médicos recomiendan trasladar los recursos preventivos de las fronteras de los países al interior, dándole a la gente un fácil acceso a los kits de autoinspección. A quienes estén infectados se les debería ordenar que se queden en su casa y eviten el contacto con los demás.
Como en el caso de la gripe, compartir información con la población puede ser mucho más efectivo a la hora de minimizar la propagación del coronavirus que las restricciones draconianas a la libertad de movimiento, que son muy costosas para la salud física y psicológica de los seres humanos, así como para la economía. Otros gobiernos que hoy están considerando respuestas nacionales para el nuevo virus deberían tener esto en mente. Y las autoridades chinas deberían considerar revisar su estrategia ante futuros brotes.