Hospodářské důsledky koronaviru
TOKIO – Od dob, kdy byl loni v prosinci ohlášen v čínském Wu-chanu nový typ koronaviru, počet celosvětově nakažených osob vyletěl na víc než 44 000 a počet úmrtí už přesahuje 1100. Virus se šíří napříč Asií – mimo jiné do Japonska, Jižní Koreje, Singapuru, Thajska, Vietnamu a Malajsie – a také do zemí v Evropě a Severní Americe, přestože mimo Čínu bylo prozatím hlášeno jen jedno úmrtí.
Jak smrtonosný tento nový virus nakonec bude, se teprve uvidí. V současnosti je rozhodně méně závažný než epidemie těžkého akutního respiračního onemocnění SARS v letech 2002-3, způsobeného jiným koronavirem. Nový virus už sice připravil o život víc lidí, ale SARS byl větší zabiják, neboť celosvětově usmrtil téměř 10 % z 8096 lidí, o nichž se ví, že je nakazil.
Nicméně vláda čínského prezidenta Si Ťin-pchinga vyhlásila 23. ledna uzavření Wu-chanu, města s 11 miliony obyvateli. Od té doby počet čínských měst v karanténě vystoupal na 16 a další mohou následovat.
Karantény a další povinná opatření zaměřená na potlačení nemoci citelně ochromují čínské hospodářství, což má dominové účinky i jinde v Asii. Wu-chan je kupříkladu hlavním městem provincie Chu-pej, jednoho z průmyslových center Číny. Továrny tam mají přední japonské automobilky Honda a Nissan, jakož i několik jejich evropských konkurentů. V regionu mají významná výrobní zařízení také producenti automobilových dílů, elektronických součástek a průmyslového vybavení. Mnohé z těchto továren byly nuceny zastavit výrobu, protože jejich zaměstnanci se po svátcích čínského Nového roku nemohli vrátit.
Tyto odstávky představují podstatný šok pro dodavatelské řetězce globálních společností napříč Asií. Na základě hodnoty tamního vývozu do pevninské Číny a Hongkongu v poměru k HDP bude patrně nejsilněji postižen Tchaj-wan, následovaný Vietnamem, Malajsií a Jižní Koreou. Regionální zaměstnavatelé se potýkají s dalším šokem na straně nabídky, jelikož mnozí Číňané pracující v Japonsku a dalších asijských zemích se nechtějí nebo nemohou vrátit z Číny. Nadto vzplanutí koronaviru naruší export čínských výrobků do Japonska, především zpracovaných potravin a oděvů. Všechny tyto faktory zapříčiní nedostatky na straně nabídky, čímž oslabí hospodářský růst obchodních partnerů Číny.
Koronavirus vyvolá rovněž velký šok na straně poptávky, hlavně proto, že čínští turisté byli velkým přínosem pro odvětví cestovního ruchu mnoha zemí. Počty čínských turistů teď strmě klesají, neboť Čína svým občanům zakazuje skupinové cesty do zahraničí a řada zemí Číňanům odmítá nebo omezuje vstup. Soudě podle velikosti výdajů čínských návštěvníků v poměru k HDP budou nejvíce zasaženy oblíbené destinace jako Thajsko, Vietnam a Singapur. Pokud šíření viru přetrvá, obzvláštní znepokojení zavládne v Japonsku, protože na 24. července je plánován začátek letních olympijských her v Tokiu.
Subscribe to Project Syndicate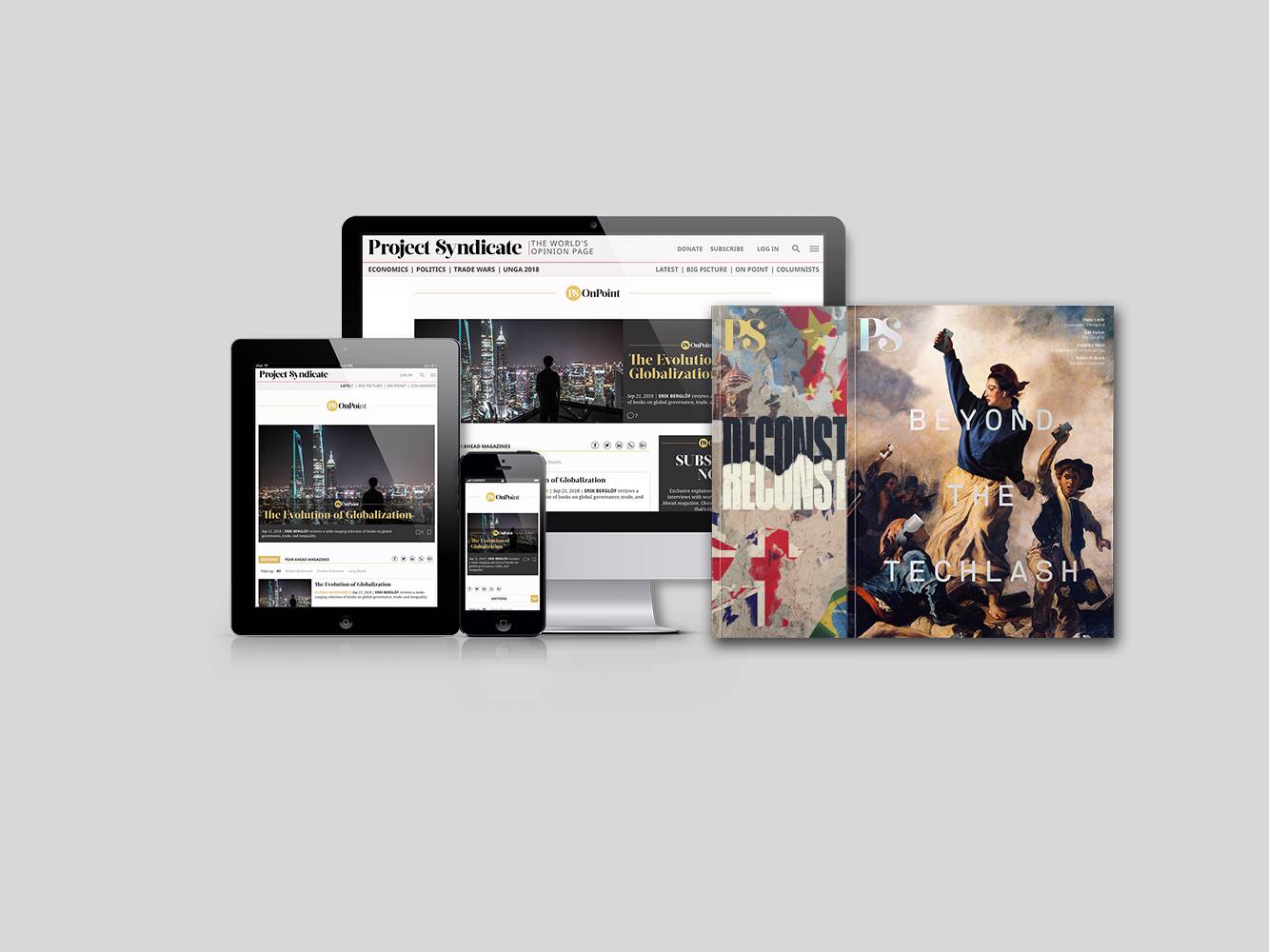 Subscribe to Project Syndicate
Enjoy unlimited access to the ideas and opinions of the world's leading thinkers, including weekly long reads, book reviews, and interviews; The Year Ahead annual print magazine; the complete PS archive; and more – all for less than $2 a week.
I pokud má však virus daleko k dosažení vrcholu, Čína může negativní šok pro agregátní poptávku tlumit stimulačními opatřeními, jako bylo to, které Čínská lidová banka oznámila 2. února. Bude-li to nutné, obdobné kroky mohou podniknout i další vlády a centrální banky v regionu. Firmy mohou narušené dodavatelské řetězce nahrazovat alternativními zdroji vstupů a spotřeba se může dál přesunout na internet. Některé z těchto změn se mohou ukázat jako trvalé.
Přestože není jasné, jak rychle lze vyvinout účinnou vakcínu proti koronaviru, trvání současné krize bude záviset na dvou hlavních faktorech. Prvním je, zda čínské orgány dokážou situaci dostat pod kontrolu a kdy se jim to podaří. Za narůstajícího počtu obětí je to těžké odhadnout, ale pokud vláda uvalí karanténu na další města, hospodářský pokles bude nepochybně ještě prudší.
Druhou otázkou je, zda šíření viru dokážou zabránit ostatní země. Někteří japonští lékařští experti říkají, že už musí být infikován podstatný počet Japonců, jelikož cestující z Číny volně vstupovali do země ještě měsíc po propuknutí infekce. Na rozdíl od Číny však virus dosud v Japonsku nezapříčinil žádné úmrtí, což vyvolává otázky ohledně charakteru choroby a nejlepších způsobů její prevence a léčby. Za účelem co nejrychlejšího stanovení nejvhodnějších zdravotnických reakcí by Čína a další postižené země měly bezodkladně sdílet své aktuální zkušenosti.
Ostatně lékařští experti doporučují přesunout preventivní prostředky z mezistátních hranic do vnitrozemí tím, že se lidem zajistí snadný přístup k soupravám pro samovyšetření. Nakaženým osobám by pak mělo být přikázáno zdržovat se doma a vyhýbat se kontaktu s ostatními.
Sdílet informace s veřejností, tak jako v případě chřipky, by mohlo šíření koronaviru minimalizovat mnohem účinněji než drakonická omezení svobody pohybu, za něž zaplatí vysokou cenu jak tělesné a duševní zdraví lidí, tak ekonomika. Na to by měly pamatovat další vlády, které v současnosti zvažují národní reakci na nový virus. Čínské orgány by měly zvážit přehodnocení svého přístupu k budoucím epidemiím.
Z angličtiny přeložil David Daduč