Il est temps pour la BCE de mettre l'assouplissement quantitatif sur pause
ZURICH – Avec l'aggravation rapide du sentiment économique dans la zone euro, la Banque centrale européenne devrait très vraisemblablement annoncer un ensemble solide de mesures de relance supplémentaires lors de sa prochaine réunion le 12 septembre. Pourtant, bien que la politique monétaire de la BCE ait en général été insuffisamment expansionniste (ce qui se reflète par un taux d'inflation dans la zone euro qui est demeuré inférieur à sa cible), ce n'est pas le moment de prendre de véritables mesures de politiques monétaires expansionnistes, y compris un retour à l'assouplissement quantitatif (QE).
Pour commencer, l'économie de la zone euro est en bien meilleure forme qu'elle ne l'était en mars 2015, lorsque la BCE a introduit le QE. Par rapport à 2015, l'indice composite des directeurs d'achat de la zone euro, un indicateur clé de l'activité, est un peu plus haut. Le taux d'inflation IPC et sous-jacente est également plus élevé, de même que les anticipations d'inflation des ménages et l'indicateur de sentiment économique de la Commission européenne. De plus, les taux d'intérêt à court et à long terme, ainsi que les taux de prêt des banques, sont beaucoup plus faibles. Enfin, la croissance du crédit est aujourd'hui plus forte. Compte tenu de ces données, il est difficile de présenter des arguments convaincants en faveur de davantage de QE.
Il est vrai que les mesures de marché des anticipations d'inflation se sont effondrées. Mais cela fait partie d'un phénomène mondial, et dit sans doute peu de choses sur les conditions dans la zone euro. En outre, un grand nombre de problèmes liés aux primes de risque rendent ces indicateurs difficiles à interpréter. C'est donc sans surprise que les enquêtes collectant les anticipations d'inflation auprès des ménages et des entreprises prédisent l'inflation réelle avec plus de précision. Étant donné que les mesures de marché sont également actuellement en conflit avec la plupart des autres données économiques clés, peu de poids devrait leur être accordé.
Il est vrai aussi que les tensions actuelles sur le commerce mondial ont touché fortement les industriels de la zone euro, en particulier en Allemagne. Mais il est difficile pour les autorités monétaires de répondre à la mise en place de barrières commerciales. Dans une petite économie très ouverte, une expansion monétaire entraînera une dépréciation du taux de change, augmentant ainsi les exportations dans une logique de chacun pour soi. La BCE, cependant, ne peut justifier une stimulation monétaire pour ces motifs, parce que le taux de change de l'euro ne fait pas partie de son mécanisme de transmission des politiques.
Bien sûr, si la faiblesse dans le secteur des biens négociés de la zone euro devait se propager au secteur domestique, beaucoup plus grand, la politique monétaire pourrait être un moyen efficace de stimuler la demande. Mais on ne sait pas encore si le ralentissement du secteur industriel se prolongera au reste de l'économie. Le ralentissement économique mondial et l'approche de l'élection présidentielle américaine de 2020 aura d'ailleurs plutôt tendance à augmenter la probabilité qu'une solution soit trouvée au conflit commercial sino-américain.
L'empressement de la BCE à stimuler davantage pourrait donc refléter d'autres considérations, comme le fait que sa performance cumulative d'inflation soit trop basse par rapport à son objectif d'un taux d'inflation « en-dessous, mais proche de 2% ». Néanmoins, cela a été un processus de longue durée et il est difficile de comprendre pourquoi des années d'inflation inférieure à la cible justifieraient une réponse forte justement aujourd'hui.
Subscribe now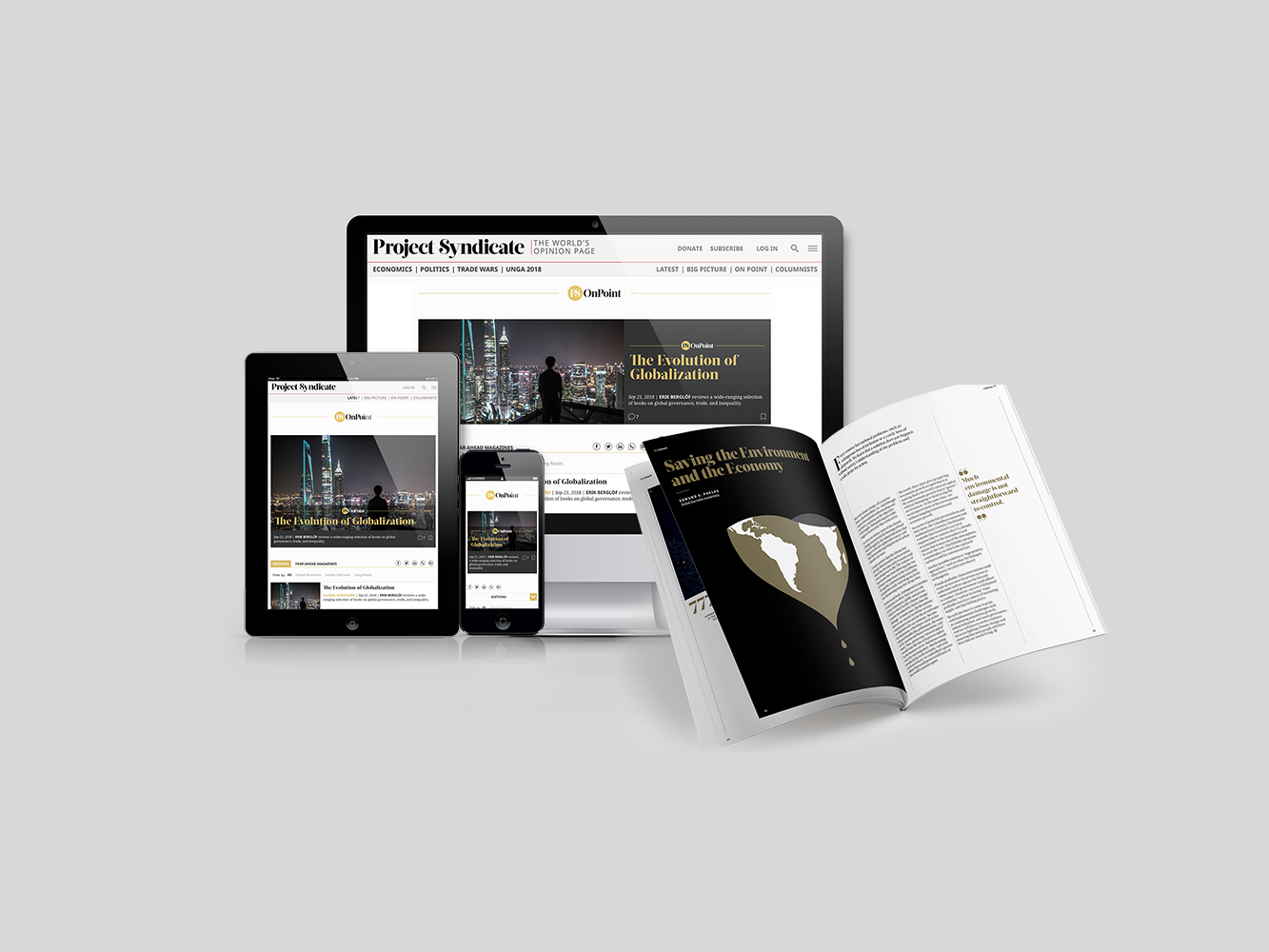 Subscribe now
Subscribe today and get unlimited access to OnPoint, the Big Picture, the PS archive of more than 14,000 commentaries, and our annual magazine, for less than $2 a week.
De manière alternative, la BCE pourrait vouloir assouplir sa politique avant que Christine Lagarde ne succède à Mario Draghi à la présidence le 1er novembre. Malgré toutes ses forces, il serait sans doute difficile pour Lagarde de commencer son mandat en poussant pour plus de relance, face à l'opposition du président de la Bundesbank Jens Weidmann et de la faction en faveur d'une monnaie forte au sein du Conseil des gouverneurs de la BCE.
Quelle que soit la motivation de la BCE, toutefois, l'efficacité de tout stimulus supplémentaire est discutable. Les taux d'intérêt ne peuvent guère être diminués beaucoup plus et il est difficile de concevoir comment le QE pourrait faire baisser les taux longs bien en deçà de leurs niveaux actuels.
Les achats d'actifs des banques centrales sont clairement efficaces lorsque le système financier est soumis à un stress et les primes de risque sont élevées. Dans ces conditions, un acheteur très important qui ne cherche pas de rendement peut certainement aider en aspirant des actifs et en mettant un plancher sous leurs prix. Mais ce n'est pas la situation aujourd'hui; l'écart de rendement entre les obligations italiennes et les bunds allemands, qui est toujours une bonne mesure des tensions de la zone euro, s'est effondré.
De plus, alors que les rendements de certaines obligations gouvernementales à long terme sont actuellement négatifs, les décideurs nationaux reconnaissent qu'il est logique de dépenser davantage pour améliorer l'infrastructure publique et la lutte contre le réchauffement climatique. Si cette prise de conscience prend racine et soutient l'expansion budgétaire dans les pays qui peuvent se le permettre, le résultat sera un meilleur équilibre global entre les politiques budgétaire et monétaire dans la zone euro.
Malheureusement, la BCE est maintenant dans une impasse. Elle a attisé les attentes d'un nouvel assouplissement à un point tel que les taux longs repartiront rapidement à la hausse si elle n'annonce pas un certain assouplissement de sa politique le 12 septembre. Pourtant, la BCE serait mieux avisée d'attendre avant de mettre en œuvre un QE à grande échelle. Pour le moment, un plan d'assouplissement significatif semble prématuré.
Traduit de l'anglais par Timothée Demont