El BCE debe explicar con claridad sus posturas
ZÚRICH – El gobernador del banco central de Finlandia, Olli Rehn, reiteró su pedido al Banco Central Europeo para que lleve a cabo una revisión de su marco de políticas, misma que está pendiente desde mucho tiempo atrás. El inminente cambio de liderazgo en esta institución – que probablemente lleve a Christine Lagarde, directora gerente del Fondo Monetario Internacional desde el año 2011 a ser la sucesora de Mario Draghi en el puesto de presidente – brinda una magnífica oportunidad para prestar atención a dicho pedido.
Hace 20 años, cuando se estableció el BCE, los bancos centrales en general no tenían muy clara la figura sobre los detalles de sus marcos de políticas. En ese momento, alguna ambigüedad pudo haber sido útil, debido a la flexibilidad que ello ofrecía cuando el BCE comenzaba a operar. Además, esto permitió que banqueros centrales con distintas experiencias y perspectivas se pongan de acuerdo sobre un marco, a pesar de que puede que no hubiesen arribado a acuerdos sobre sus detalles precisos. 
Pero el mundo ha cambiado considerablemente desde aquel entonces, y el público ahora exige mucha más claridad. ¿Cómo puede el BCE ofrecer dicha claridad, 16 años después de la última revisión de su marco de políticas monetarias?
Desde esa revisión, realizada en el año 2003, la crisis financiera mundial y la consiguiente crisis de la deuda europea llevaron al BCE a adoptar una gran cantidad de nuevos instrumentos de política. Estas medidas de crisis, que han sido profundamente impopulares, particularmente en Alemania, sólo pueden justificarse en la medida en que hayan sido efectivas, y esto debe evaluarse. Además, como el doctor Rehn, quien es miembro del Consejo de Gobierno del BCE, ha señalado, se deben considerar las tendencias estructurales a largo plazo; por ejemplo, el envejecimiento de la población, las menores tasas de interés a largo plazo y el cambio climático.
La efectividad de la política del BCE requiere que los miembros del Consejo de Gobierno se expresen al unísono. Ellos necesitan tener una comprensión compartida de los objetivos a largo plazo de Europa, así como de las fortalezas y debilidades de los diversos instrumentos de política. Y, para fortalecer la rendición de cuentas y apoyar la toma de decisiones inteligente, necesitan poder explicar los detalles de sus estrategias de política monetaria de manera que el público pueda entender.
Tal como están las cosas, tal claridad es a veces difícil de encontrar, incluso cuando se trata de algunos de los elementos más fundamentales de las estrategias del BCE respecto a políticas. La estabilidad de precios, el objetivo principal del BCE, se expresa actualmente como una "inflación por debajo, pero cercana al 2%". ¿El 1% de la inflación cumple con esa condición, o es demasiado bajo, exigiendo una mayor adaptación de la política monetaria? Diferentes miembros del Consejo de Gobierno del BCE pueden tener diferentes respuestas a esta pregunta; y, por lo tanto apoyar diferentes políticas.
Subscribe now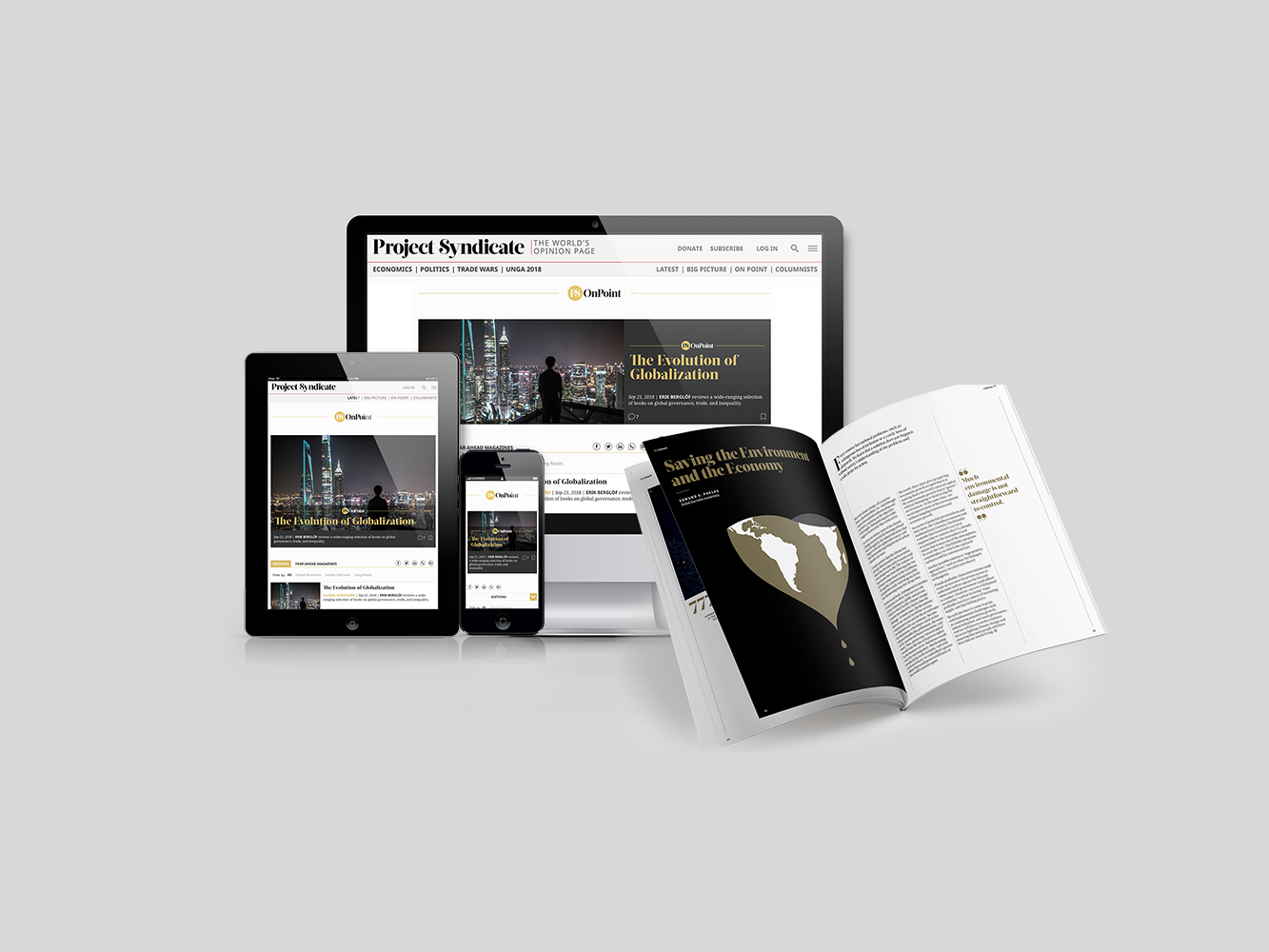 Subscribe now
Get unlimited access to OnPoint, the Big Picture, and the entire PS archive of more than 14,000 commentaries, plus our annual magazine, for less than $2 a week.
Lo mismo ocurre con las preguntas sobre si la meta de inflación del BCE es simétrica; es decir, ¿deben las autoridades intervenir con la misma vigorosidad cuando la inflación es demasiado baja y cuando es demasiado alta?; y, ¿la inflación debe medirse en el tiempo o en un momento dado? En caso de que durante algún período, la tasa de inflación varíe de 0% a 4%, pero su promedio se sitúe "por debajo, pero cercano al 2%," ¿se ha alcanzado el objetivo?
Las respuestas tienen importantes implicaciones para las políticas. Si la inflación se mide a lo largo del tiempo, el BCE podría aceptar, o quizás incluso ir en busca de, una tasa de inflación algo más alta en el mediano plazo, para compensar la inflación excesivamente baja de los últimos años. Si el público llegara a creer que es posible tener un período de inflación por encima del objetivo, es posible que la tasa de interés real esperada bajaría, lo que supondría un impulso para la economía.
Por supuesto, Draghi ha establecido en discursos y conferencias de prensa que, en su opinión, la meta de inflación es simétrica; la inflación del 1% es demasiado baja; y la tasa de inflación debe medirse en el "mediano plazo". Pero no está claro si esta opinión es ampliamente compartida dentro del Consejo de Gobierno del BCE.
La meta de inflación no es, en lo absoluto, la única área donde la ambigüedad obstaculiza la formulación efectiva de políticas y deja a los participantes del mercado preguntándose qué esperar. El esquema relativo a operaciones monetarias sin restricciones (OMT) del BCE, por medio del cual el BCE se compromete a comprar bonos emitidos por los Estados miembros de la eurozona en mercados secundarios de bonos soberanos, también genera un nivel significativo de incertidumbre.
El esquema OMT, la herramienta elegida por Draghi para cumplir su promesa realizada el año 2012 sobre hacer "lo que sea necesario para preservar al euro", causó polémica desde el momento en que se anunció; por ejemplo, el presidente del Bundesbank, Jens Weidmann (uno de los principales rivales de Lagarde en la carrera por la presidencia del BCE) enérgicamente fundamentó en público su postura en contra de lo aseverado por Draghi. Pero eso ocurrió hace siete años, y el esquema OMT, en los hechos, nunca se utilizó. ¿El Consejo de Gobierno todavía está comprometido con dicho esquema? O, ¿los eventos, y los cambios en la membresía en el Consejo durante los últimos años han hecho que dicho compromiso quede obsoleto?
Dado que la deuda pública en Grecia e Italia sigue siendo demasiado alta, la eurozona aún corre el riesgo de caer en una recesión que empeoraría significativamente las posiciones fiscales de ambos países; y, ya que la política italiana está más volátil que nunca, sería bueno saberlo. Una revisión del tipo que el doctor Rehn exige proporcionaría las respuestas necesarias y pondría al BCE en una posición más sólida para encarar una nueva era de liderazgo.
Traducción del inglés: Rocío L. Barrientos.