Drei Lektionen aus der quantitativen Lockerung in Europa
ZÜRICH – Da die Europäische Zentralbank die quantitative Lockerung (QE) kürzlich beendet hat, ist dies ein geeigneter Zeitpunkt, um über die Auswirkungen der Politik nachzudenken. Drei Schlussfolgerungen scheinen offensichtlich: Die Vermögenskäufe der EZB hatten erhebliche makroökonomische Vorteile; die politischen Kosten der QE waren viel höher als erwartet; und die ganze Episode war für die Bundesbank wirklich schlimm.
Durch die Senkung der Kosten von Bankkrediten durch die QE förderte die EZB die Kreditvergabe an kleine Unternehmen und Haushalte in der gesamten Eurozone. Dies gab dem Wirtschaftswachstum einen wichtigen Impuls, der zu einem deutlichen Rückgang der Arbeitslosigkeit und einem Aufwärtsdruck auf die Lohnkosten führte. Obwohl die Kerninflation gestiegen ist, bleibt die zugrunde liegende Inflation schwach, was bedeutet, dass die EZB eine expansive Geldpolitik beibehalten muss.
Darüber hinaus hat die QE in Europa und anderswo in den letzten zehn Jahren eine Reihe von Behauptungen über den Kauf von Vermögenswerten der Zentralbank widerlegt. Dazu gehört vor allem die oft wiederholte Behauptung, dass große Zentralbankkäufe von Staatsanleihen immer zu einer hohen Inflation führen. Finanzkrisen führen zu einem Anstieg der Liquiditätsnachfrage, da die Finanzinstitute sich um die Zahlungsfähigkeit anderer Akteure sorgen. Die Zentralbanken können und sollten diese Nachfrage durch eine Ausweitung ihrer Bilanzen befriedigen, denn andernfalls kann es zu einem Zusammenbruch der Geldmenge und einer tiefen Rezession kommen, wie die US-Notenbank Anfang der 1930er Jahre zeigte.
Auch sind solche Anlagenkäufe nicht illegal, wie einige behaupteten. Die EZB darf wie die Fed und die Bank of Japan (BOJ) keine Staatsanleihen an den Primärmärkten kaufen. Aber viele Zentralbanken verlassen sich seit langem auf den Kauf von Sekundärmarktanleihen als Hauptmittel für die Geldpolitik. Und im Dezember 2018 entschied der Europäische Gerichtshof, dass solche Käufe nicht gegen EU-Recht verstoßen.
Der EuGH widerlegte auch die in Deutschland verbreitete Auffassung, dass QE eher Fiskalpolitik als Geldpolitik und daher für die EZB tabu sei. Aber der Maastrichter Vertrag definiert keine Geldpolitik. Diese scheint stattdessen von dem bestimmt zu werden, was die Zentralbanken in der Praxis tatsächlich tun. Und hier haben die Fed, die BOJ und viele andere Zentralbanken alle Asset-Käufe in ähnlicher Weise wie die EZB durchgeführt.
Aber obwohl die QE wirksam war und ihre Rechtmäßigkeit nicht in Frage steht, hat die Politik der EZB eine enorme politische Gegenreaktion ausgelöst, indem sie fast alle Vermögenswerte verteuert hat. Auf den ersten Blick mag dies kontraintuitiv erscheinen. Höhere Wohnungspreise führen zu mehr Bautätigkeit, was die Beschäftigung erhöht. Steigende Aktienkurse stützen die Wirtschaft, indem sie die Bilanzen und das Vertrauen von Unternehmen, Haushalten und Finanzinstituten stützen. Und niedrigere Anleiherenditen - die Folge steigender Anleihekurse - machen die Finanzierung billiger und stehen Unternehmen und Haushalten gleichermaßen zur Verfügung.
Subscribe now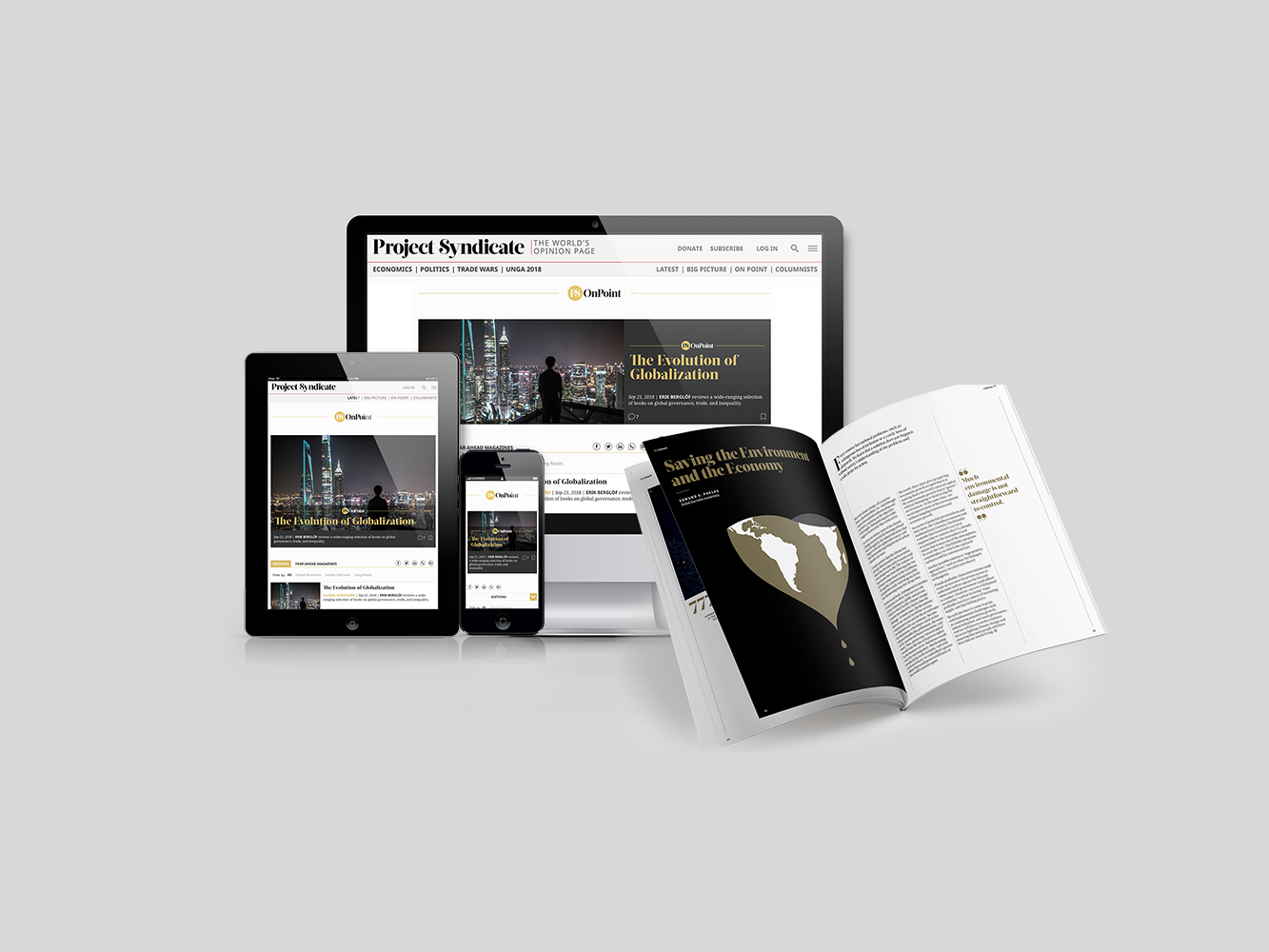 Subscribe now
Get unlimited access to OnPoint, the Big Picture, and the entire PS archive of more than 14,000 commentaries, plus our annual magazine, for less than $2 a week.
Aber der Boom der Vermögenspreise führte auch zu auffälligen Vermögenszuwächsen für die Reichsten, die viele Europäer erbosten, die nach der Finanzkrise immer noch mit Arbeitslosigkeit und schmerzhafter Sparpolitik konfrontiert sind. Darüber hinaus hat der Rückgang der Zinssätze vor allem in Deutschland zu weit verbreiteten Protesten der Sparer geführt. Das ist rätselhaft, denn man würde erwarten, dass sich die Sparer über steigende Vermögenspreise freuen. OECD-Daten zeigen jedoch, dass deutsche Sparer viel weniger in Aktien und viel mehr in Lebensversicherungsprodukten investieren als Sparer im übrigen Europa. Infolgedessen hat sie der Börsenboom überholt und das Niedrigzinsumfeld hat ihre Lebensversicherungspläne beeinträchtigt. Die deutschen Sparer geben der EZB die Schuld für ihre Schwierigkeiten, aber die Ursache des Problems scheinen ihre besonderen Bilanzen zu sein.
Die politische Gegenreaktion wurde 2016 am besten von Ex-Finanzminister Wolfgang Schäuble auf den Punkt gebracht, der sich bei einer Rede auf die AfD bezog: "Ich sagte EZB-Präsident Mario Draghi: Du kannst stolz sein – du kannst 50 Prozent der Ergebnisse einer neuen und erfolgreichen Partei, auf die diese Politik zurückführen."
Während die Ökonomie der QE gut und die Politik schlecht war, war die ganze Episode für die Bundesbank schrecklich. In zahlreichen Reden und Interviews hat die Spitze der EZB darauf bestanden, dass QE unnötig ist und offensichtliche Inflationsrisiken birgt, nur um Jahr für Jahr eine Unterschreitung des Ziels der EZB zu sehen. Bundesbankbeamte haben auch argumentiert, dass niedrige Zinsen zu finanzieller Instabilität führen werden, obwohl dies noch nicht geschehen ist (und eine straffe Geldpolitik kann ein ähnliches Risiko darstellen). Und sie haben die Rechtmäßigkeit einiger der Maßnahmen der EZB in Frage gestellt, obwohl keine der rechtlichen Klagen erfolgreich war.
Indem sie an ihren hartnäckigen Ansichten festhielt, obwohl sie den EZB-Rat nicht davon überzeugen konnte, den Kurs in Sachen QE zu ändern, manövrierte sich die Bundesbank in eine Ecke und verlor an Einfluss und Ansehen. Deshalb gilt der Präsident der Bank, Jens Weidmann, trotz seines ansonsten beeindruckenden ökonomischen Verständnisses, seiner langjährigen Erfahrung und seiner ausgezeichneten Kommunikationsfähigkeit nicht als Spitzenkandidat für das Amt des nächsten EZB-Präsidenten. Die Bundesbank scheint der Hauptverlierer der QE zu sein.
Aus dem Englischen von Eva Göllner.