El cambio de guardia del BCE
LONDRES – Este mes, el Banco Central Europeo organizó un coloquio en honor de Peter Praet, su economista jefe saliente. Praet, que trabajó estrechamente con el presidente del BCE, Mario Draghi, en los años posteriores a la crisis financiera y durante la crisis del euro subsiguiente, ha sido, más que cualquiera, quien condujo al consejo directivo del banco hacia una decisión común en situaciones difíciles. Su partida se produce luego de la del vicepresidente, Vítor Constâncio, el verano pasado y será seguido por Dragui en octubre y Benoit Coeuré de la junta ejecutiva del BCE en diciembre.
Estos cambios importantes en la conducción del BCE ofrecen la oportunidad de reflexionar sobre los desafíos que enfrentará el Banco en los próximos años. Al ser la única institución verdaderamente federal de la eurozona, el BCE se desempeñó como la "institución de último recurso" durante las crisis pasadas, recogiendo los pedazos cuando los gobiernos nacionales no llegan a un acuerdo. Ha logrado manejar esto a pesar de su compleja estructura de gobernanza. El consejo directivo del BCE está compuesto por 19 gobernadores de bancos centrales nacionales, cada uno en representación de países con intereses diferentes, además de la junta ejecutiva, cuyos seis miembros son nombrados por el Consejo Europeo luego de un intenso proceso de negociación.
Si bien Draghi tiende a recibir la mayor atención, en el coloquio señaló que fueron las recomendaciones de Praet las que han sido aceptadas consistentemente por el consejo directivo en los últimos ochos años. El éxito de la conducción saliente a la hora de construir un consenso al interior de un grupo tan diverso no debería darse por sentado.
En los últimos diez años, el BCE, al igual que otros bancos centrales, ha expandido ampliamente su conjunto de políticas monetarias. Este proceso empezó con el antecesor de Draghi, Jean-Claude Trichet, pero se agudizó en la conducción actual con el lanzamiento de operaciones de refinanciación de largo plazo para bancos, alivio cuantitativo (QE), orientación futura y tasas de interés negativas sobre los depósitos.
Al BCE le resultó mucho más difícil implementar estas medidas poco convencionales que a la Reserva Federal de Estados Unidos, al Banco de Inglaterra y al Banco de Japón. Estas políticas tienen implicancias distributivas mucho más allá que las de las políticas de tasas de interés tradicionales, y en la eurozona esto suele adoptar una dimensión geográfica, que puede intensificar el desacuerdo. De todos modos, el BCE ha defendido de manera competente el principio de que estas implicancias son menos importantes que la necesidad (y la ventaja económica para todos) de preservar el euro y combatir la deflación.
Ahora, un nuevo equipo gerencial tendrá que enfrentar nuevos retos. Los personajes nombrados para desempeñarse en el BCE deben ser técnicamente competentes, estar bien considerados en la comunidad económica y no tener responsabilidades políticas, como para poder resistir las presiones de los gobiernos nacionales. Su tarea consiste en diseñar una estrategia política que sea sensata para la eurozona en su totalidad, involucrándose al mismo tiempo con todos los actores de manera constructiva. Estos son requisitos exigentes. Si los próximos líderes del BCE no los cumplen, el propio euro estará en peligro. 
Subscribe now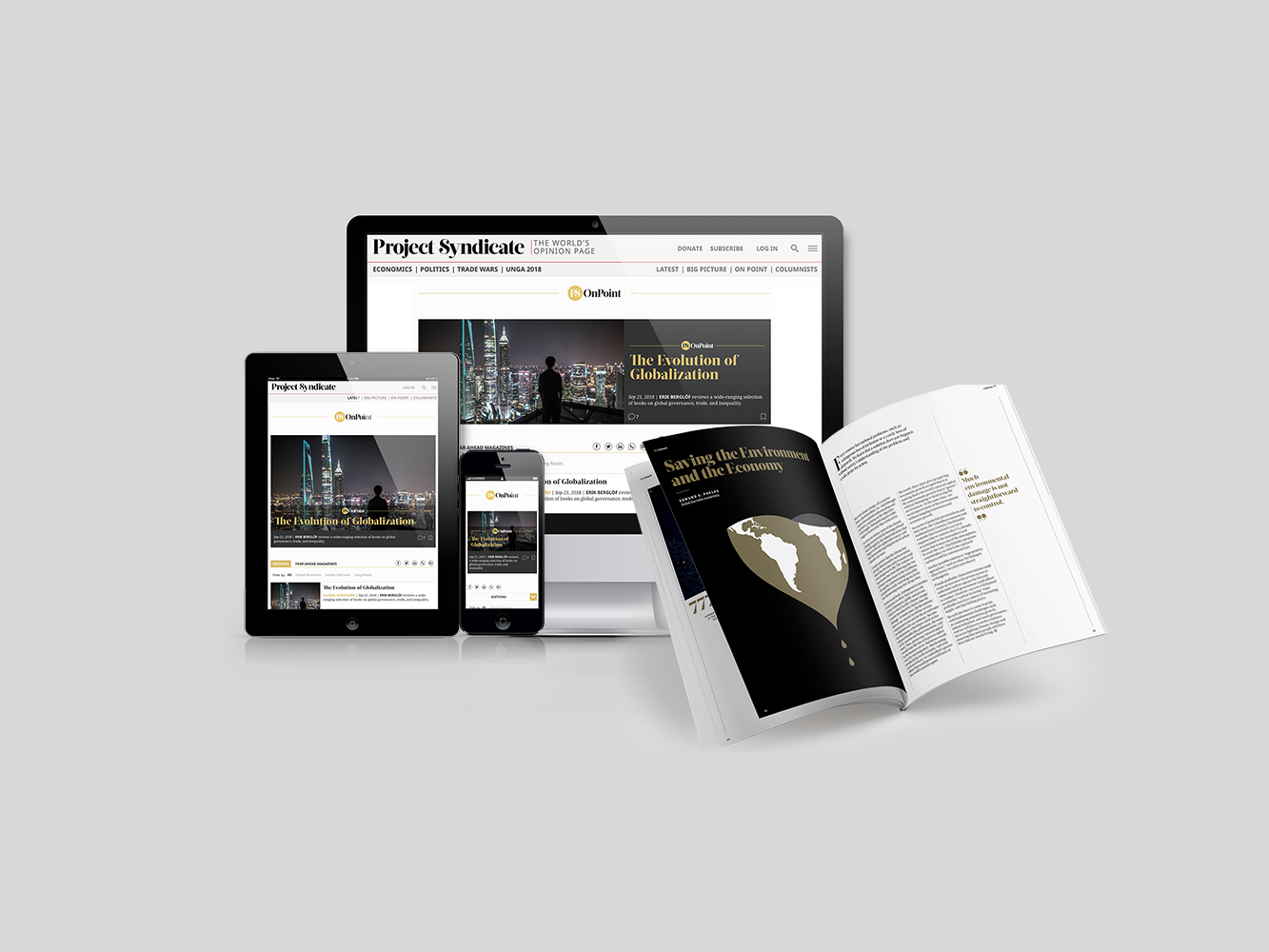 Subscribe now
Get unlimited access to OnPoint, the Big Picture, and the entire PS archive of more than 14,000 commentaries, plus our annual magazine, for less than $2 a week.
Para complicar aún más las cosas, en 2020, la Comisión Europea y el Consejo Europeo tendrán un nuevo presidente y nuevos equipos de conducción propios, y el Parlamento Europeo habrá albergado a una nueva generación de políticos que no han formado parte de los acuerdos y reformas de los últimos diez años. Por el contrario, muchos de ellos habrán sido elegidos en un entorno político de ira, de menor confianza y de fragmentación al interior de la UE.
Aun así, existe un amplio consenso de que la eurozona necesitará algo más que política monetaria para garantizar un crecimiento y una estabilidad continuos. Obviamente, con tasas de interés con un mínimo inferior igual a cero, una mayor coordinación de las políticas monetarias/fiscales será una obligación. La eurozona también se beneficiaría sustancialmente con políticas macroprudenciales y mejores herramientas de resolución bancaria, así como el desarrollo de un mercado de capital común. Sin embargo, existe poco consenso político para las mayores competencias federales y el mayor nivel de distribución de riesgo que exigirían esas políticas. Como resultado de ello, mantener unida a la eurozona seguirá siendo una misión del BCE.
La tarea no será fácil. En caso de otra desaceleración, una capacidad fiscal limitada en algunos países, combinada con la ausencia de herramientas de estabilización comunes, sugiere que el BCE tendrá que empujar la frontera de las políticas poco convencionales un poco más que hasta ahora. Eso podría significar expandir su programa de compra de activos y el tamaño y composición de su balance. Sin embargo, sin un progreso en pos de una integración financiera más profunda y un mercado de capital común, la distribución del riesgo privado seguirá siendo limitada, lo que afectará la efectividad de los esfuerzos del BCE.
En términos más amplios, el BCE debería evaluar el pasado año y revisar su estrategia según corresponda. Necesita mejorar la transparencia de su proceso de toma de decisiones aclarando los roles del análisis económico y monetario en su "estrategia de dos pilares" y manteniendo la estabilidad de precios. Su meta de inflación –actualmente definida como "por debajo, pero cercana al 2% en el mediano plazo"- debe ser más precisa, con una corrección de su sesgo a la baja.
Este proceso será polémico. Como ya sucede en otras partes, la independencia del BCE será cuestionada. Pero, a diferencia de la FED y del Banco de Japón, el BCE tendrá que explorar los intereses de países separados en una unión profundamente dividida.
En retrospectiva, es claro que un acuerdo político para crear una moneda europea común habría sido imposible si no hubiera sido por el aparición de un consenso mundial en torno a la independencia del banco central en los años 1990. Ese nuevo consenso resultó ser tan fuerte que la independencia del BCE en verdad se estableció por tratado (como condición para la aceptación de Alemania). La independencia, por lo tanto, es el principio rector clave de la eurozona. Hay que defenderlo a toda costa, particularmente en circunstancias en las cuales el BCE se ve obligado a evolucionar y asumir un papel mayor para compensar las divisiones entre los gobiernos nacionales.
La batalla por la independencia del banco central definirá la próxima década del BCE. En tanto los gobiernos nacionales reflexionan sobre la partida de Praet y miran hacia adelante a la elección de un nuevo presidente y una nueva junta ejecutiva, es de esperar que se tomen seriamente la tarea de elegir a las mujeres y a los hombres correctos para la tarea.