Démocratiser la BCE
AMSTERDAM – La Banque centrale européenne est en plein renouvellement de sa garde : une nouvelle présidente, un nouvel économiste en chef et deux nouveaux membres du Conseil d'administration. Et la nouvelle direction de la BCE devra faire face à une année controversée en 2020.
Pour commencer, la dernière réunion de politique de l'ancien président de la BCE Mario Draghi a été marquée par des débats à propos de l'assouplissement quantitatif et du rôle du président dans la prise de décision, ce qui souligne les désaccords au sein du Conseil des gouverneurs (comprenant le Conseil d'administration et les gouverneurs des banques centrales nationales) sur la stratégie monétaire. La BCE devrait-elle conserver sa cible de taux d'inflation, mais la transformer en une cible symétrique, contrairement à l'objectif actuel « en-dessous mais proche de 2% » ? Ou devrait-elle abandonner tout espoir de se rapprocher de 2% et se contenter de 1,5% ?
Ensuite , il y a l'affirmation du successeur de Draghi, Christine Lagarde, selon laquelle la BCE devrait se concentrer sur les changements climatiques, même si la question ne fait pas partie du mandat de la banque centrale (et même si la politique monétaire ne constitue pas un instrument évident pour y faire face).
Il est donc opportun que la BCE ait lancé un examen approfondi de sa stratégie politique. Une discussion franche des alternatives, étayée par les analyses systématiques du staff, ne peut qu'être bénéfique. Mais, alors qu'une réflexion sur les alternatives est bienvenue, l'idée selon laquelle un examen stratégique devrait produire un consensus sur les objectifs, les instruments et les stratégies est mauvaise. Même les gens bien informés peuvent être en désaccord quant aux nuances de politique parce que, comme cela arrive souvent, ils pondèrent différemment différentes variables. Le consensus peut refléter une pensée de groupe ; et la pensée de groupe peut amener des comités de politique, qui sont renforcés par la diversité de points de vue, à négliger des risques importants.
La question est de savoir comment gérer les désaccords. Le statu quo, dans lequel le président tient une conférence de presse et présente la décision politique comme un consensus, après quoi un ou plusieurs membres du Conseil des gouverneurs peut émettre une déclaration dissidente, tourne tout le monde en ridicule. Il porte atteinte à la légitimité de la politique, parce que la BCE ne fournit que des informations partielles et contradictoires sur les points de vue des décideurs et les logiques sous-jacentes.
Récemment, Ignazio Visco, le gouverneur de la Banque d'Italie, a proposé que le Conseil des gouverneurs soit obligé de voter sur les décisions importantes et d'annoncer les résultats. La Fed, la Banque d'Angleterre, la Banque du Japon et la Sveriges Riksbank, entre autres, le font déjà. Les désaccords, quand ils se produisent, montrent que les décideurs sont engagés dans un échange d'idées. Lorsque leurs votes sont annoncés, ils se sentent la pression d'expliquer pourquoi ils ont choisi le camp de la majorité ou de la dissidence.
Subscribe now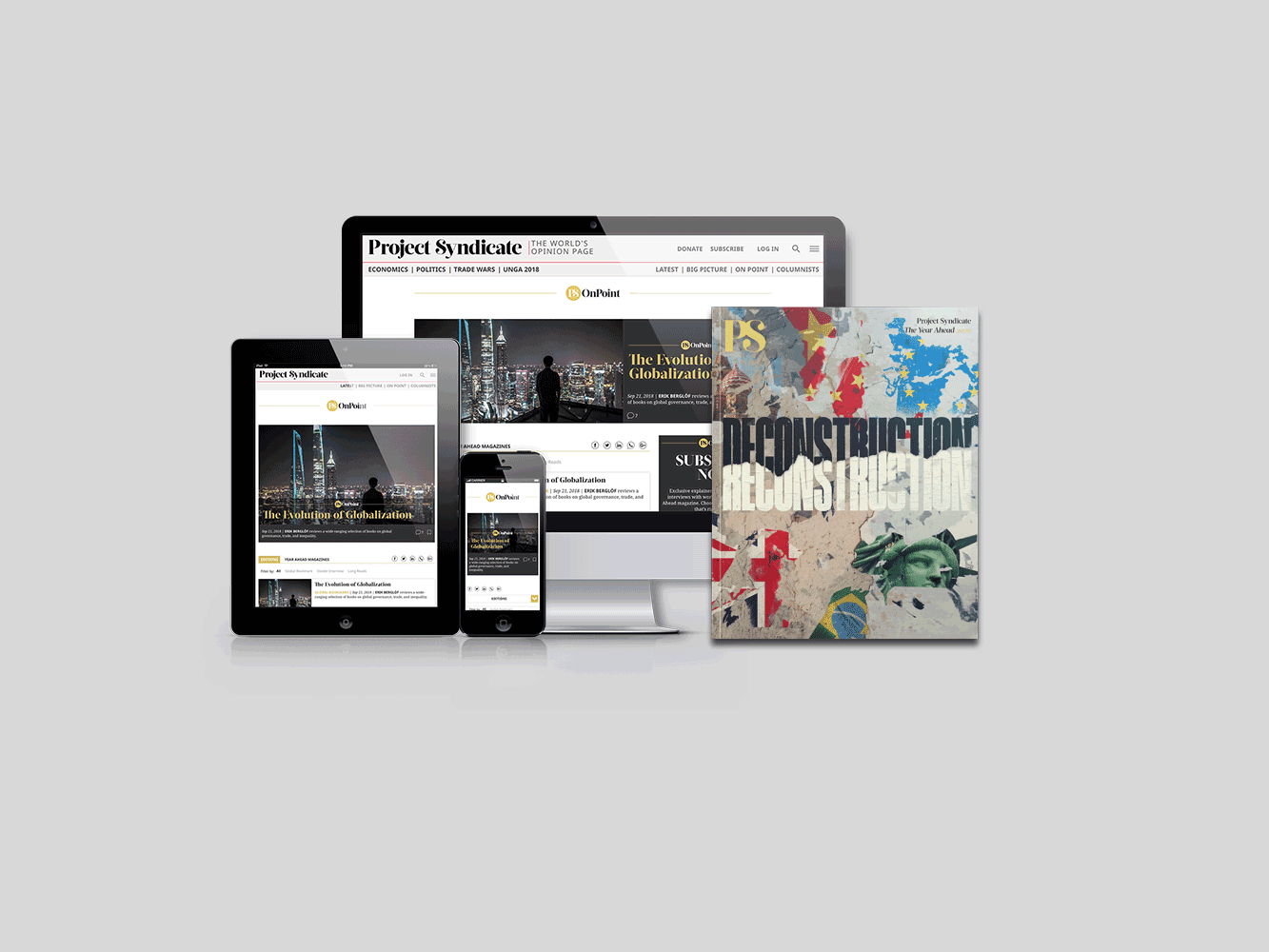 Subscribe now
Subscribe today and get unlimited access to OnPoint, the Big Picture, the PS archive of more than 14,000 commentaries, and our annual magazine, for less than $2 a week.
L'indépendance de la banque centrale n'est tenable que lorsque les décideurs sont responsables de leurs actes. Et ils ne seront responsables que s'ils sont obligés de défendre leurs décisions devant le tribunal de l'opinion publique. Si la transparence est essentielle à la reddition de comptes, alors la publication des votes, avec minutes – et, un peu plus tard, relevés de notes – est la forme ultime de la transparence. Aujourd'hui, alors que l'indépendance de la banque centrale est menacée, elle est d'autant plus essentielle.
En outre, annoncer les votes a d'autres avantages. Cela aide à signaler la politique monétaire future. En d'autres termes, il s'agit d'une sorte d'orientation pour l'avenir, qui est un outil essentiel dans un environnement de taux d'intérêt bas. Les votes sont également une source d'information sur les perspectives macroéconomiques anticipées par les décideurs, ce qui est utile pour les investisseurs.
L'argument contre la publication des votes est que le Conseil des gouverneurs de la BCE est numériquement dominé par les gouverneurs des banques centrales qui sont désignés au niveau national, et qui donc sentent une pression à soutenir les politiques qui sont dans l'intérêt national, plutôt que de la zone euro. Ceci est différent de la situation des autres banques centrales. Aux États-Unis, les présidents de la Réserve fédérale sont sélectionnés par les administrateurs résidant dans leurs districts. Mais certains de ces administrateurs sont nommés par le conseil de la Réserve fédérale – c'est-à-dire, au niveau national. Depuis la promulgation de la loi bancaire de 1935, qui a réformé la Fed, il a été entendu que les membres du Federal Open Market Committee votent en fonction des intérêts de l'ensemble de l'économie des États-Unis, et non pas de leur région d'origine.
De toute évidence, ce n'est pas l'attitude des dirigeants nationaux européens, qui craignent que la politique de la BCE affecte différents les pays différemment. Si leurs votent étaient rendus publiques, les membres du Conseil d'administration seraient davantage susceptibles de se soucier plus étroitement de priorités nationales. Dans le cas contraire, ils risqueraient de se faire remplacer par des larbins plus souples.
Pareil cynisme sous-estime les banquiers centraux européens. Ils peuvent avoir fait des erreurs, mais ils ont montré ne pas être prêts à se plier à l'opinion populaire dans le but de conserver leur emploi. Aussi important que leur vote est d'ailleurs leur capacité à convaincre leurs collègues de la validité et l'intégrité de leurs arguments. Des banquiers centraux qui obéissent aveuglément et manquent cette intégrité seront incapables de convaincre leurs collègues. Ils se retrouveront isolés et toujours dans la minorité.
Le vote, dit-on, est un devoir dans une démocratie. Contrairement aux élections démocratiques, cependant, ceux qui fixent la politique monétaire de la BCE ne devraient pas seulement voter, mais également révéler comment ils votent.
Traduit de l'anglais par Timothée Demont