Jedna zeměkoule postačí
KODAŇ – Podle obecného přesvědčení nenasytně spotřebováváme světové zdroje a žijeme výrazně nad možnosti zeměkoule. Tento zlověstný a pesimistický výklad zaznívá ve velké části dnešní ekologické rozpravy a často bývá formulován jednoduchým způsobem: kvůli vyšší životní úrovni a populačnímu růstu budeme do roku 2030 potřebovat dvě planety, aby nás uživily. A kdyby se každému podařilo dosáhnout stejné životní úrovně jako dnešním Američanům, potřebovali bychom planet téměř pět. Tato získaná moudrost je ovšem od základu pomýlená.
Ekologičtí aktivisté používají na podporu svých argumentů takzvanou "ekologickou stopu" – tedy plochu, kterou každý z nás od planety vyžaduje. Je zřejmé, že k produkci potravin, látek a dřeva potřebujeme zemědělskou půdu, pastviny, lesy a loviště ryb a že pro své domy, silnice a města potřebujeme prostor. Určitá plocha navíc musí pohlcovat odpad vyprodukovaný v důsledku naší spotřeby energie. Přepočtením všech těchto nároků v obecnou jednotku fyzické plochy získáváme možnost porovnat tuto plochu s produktivní rozlohou zeměkoule – a udělat si tak obrázek o své trvalé udržitelnosti.
Světový fond divočiny (WWF) a několik dalších ekologických organizací provádějí už více než deset let složité výpočty, aby stanovily "ekologickou stopu" jedince na zeměkouli. Jejich čísla ukazují, že každý Američan využívá 9,4 hektaru plochy zeměkoule, každý Evropan 4,7 hektaru a lidé v nízkopříjmových zemích pouze jeden hektar. Když to všechno sečteme, využíváme celkem 17,5 miliard hektarů plochy.
K dispozici je bohužel pouze 13,4 miliard hektarů. WWF tedy tvrdí, že již dnes žijeme nad možnosti zeměkoule, neboť spotřebováváme zhruba o 30% více. Situace se navíc ještě zhorší. Tvrdí se nám, že nedávná finanční krize "je nesrovnatelně menší než rýsující se ekologická úvěrová krize", která by mohla být předzvěstí "zhroucení ekosystému v obrovském měřítku".
Toto sdělení je vštěpováno do povědomí veřejnosti. Britský nedělník Observer použil titulek "Hledá se: nová zeměkoule do roku 2050"; podle BBC je zeměkoule "na cestě k ekokrachu" a Washington Post vyjádřil zděšení z faktu, že potřebujeme další čtyři planety, a naléhavě nás vyzval, abychom používali více plátěných nákupních tašek a energeticky úsporných žárovek.
Toto hlasité a zřetelné poselství je všeobecně přijímáno: využíváme příliš velkou plochu zeměkoule. Jenže moment. Jak to děláme? Jak můžeme využívat větší plochu, než je na zeměkouli k dispozici?
Subscribe to Project Syndicate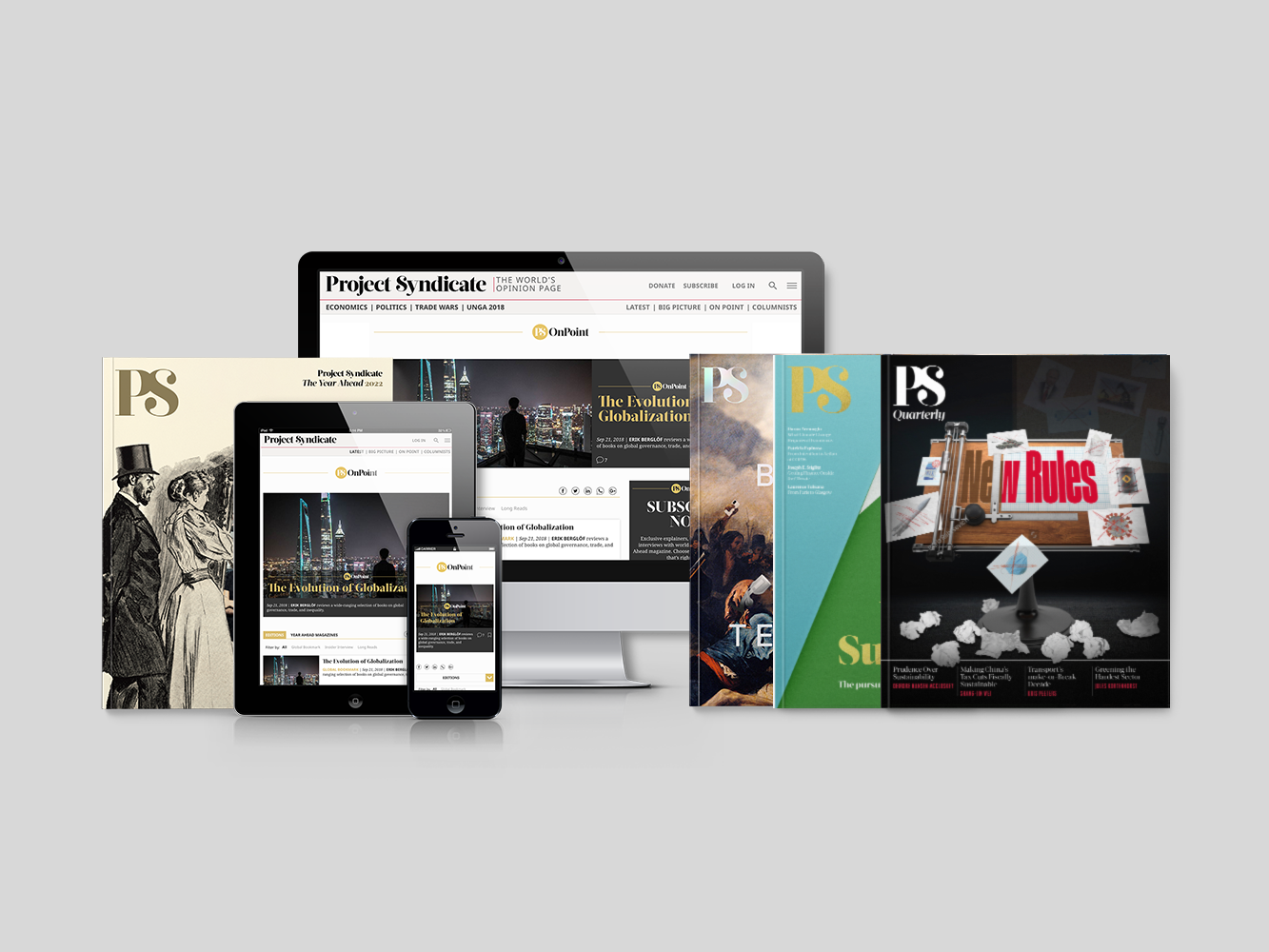 Subscribe to Project Syndicate
Enjoy unlimited access to the ideas and opinions of the world's leading thinkers, including long reads, book reviews, topical collections, short-form analysis and predictions, and exclusive interviews; every new issue of the PS Quarterly magazine (print and digital); the complete PS archive; and more. Subscribe now to PS Premium.
Jakákoliv veličina, která se snaží zahrnout řadu různých aspektů lidského chování, očividně musí zjednodušovat vstupy a ani ekologická stopa není výjimkou. Když například hovoříme o tom, že americký životní styl potřebuje pět planet, předpokládáme, že technologie zůstávají konstantní, zatímco ve skutečnosti je pravděpodobné, že celosvětová produktivita při využívání půdy se bude dramaticky zvyšovat. Podobně i organické zemědělství zanechává větší stopu než jeho konvenční sestřenice.
Navzdory těmto nedostatkům je však zřejmé, že plochu, kterou využíváme pro silnice, nelze využít pro pěstování potravin a že plochu určenou ke stavbě domů ukrajujeme z lesní plochy. Tato část ekologické stopy je vhodným měřítkem naší doslovné stopy na zeměkouli. V tomto ohledu žijeme bezpečně v mezích dostupné plochy, neboť využíváme přibližně 60% světové rozlohy, a tento poměr bude pravděpodobně klesat , poněvadž současné tempo růstu populace se zpomaluje, zatímco technologický pokrok pokračuje. Žádný ekologický kolaps se zde tedy nekoná.
Existuje jen jeden ukazatel, který neustále roste: naše uhlíkové emise. Nikdo však zcela přesně neví, jak přepočítat CO2 na plochu. WWF a někteří vědci raději tuto otázku obcházejí tím, že definují emisní plochu jako rozlohu lesa potřebného k pohlcení dodatečného CO2. Tato složka dnes představuje více než 50% ekologické stopy a do poloviny století se zvýší na tři čtvrtiny.
V podstatě se nám tak tvrdí, že bychom měli snížit emise na nulu a zasadit stromy, abychom toho dosáhli, což znamená, že bychom dnes museli vysadit lesy na rozloze o 30% větší, než je veškerá dostupná plocha, a do roku 2030 vysadit lesy na téměř dvou planetách. To je nesmyslné.
Je skutečně nezbytné, abychom snižovali veškeré emise? Odbourání zhruba pouhé poloviny všech emisí by ve střednědobém měřítku snížilo koncentrace skleníkových plynů. Ještě důležitější je, že výsadba lesů je z hlediska plochy jedním z nejméně efektivních technologicky intenzivních způsobů snižování uhlíkových emisí. Solární články a větrné turbíny vyžadují pro snižování CO2 méně než 1% plochy lesů, jsou stále efektivnější a často je lze umístit na neproduktivní půdu (například větrné turbíny na moře a solární panely na pouště). Budeme-li měřit takto, děsivý ekokrach se rozplyne.
Nároky jednotlivců na planetu klesly díky technologiím v uplynulých pěti letech o 35% a kolektivní potřeby dosáhnou své horní hranice před rokem 2020, a to bez jakéhokoliv přečerpání.
Zdá se, že hlavním cílem přepočítávání CO2 na nelogický a neefektivní parametr lesní plochy je dosažení alarmujícího výsledku. Jeden přední autor modelů ve vědecké literatuře připouští, že většina jeho kolegů pokládá tuto metodu za "těžko obhajitelnou". Další dva výzkumné týmy poukázaly na skutečnost, že ekologická stopa "sama o sobě není ničím více než důležitým nástrojem k získání pozornosti" a že "to není ani tak vědecké měřítko jako spíše ukazatel, který má zvýšit povědomí veřejnosti a ovlivnit politiku".
Když opravdu přezkoumáme výpočty "ekologické stopy", zjistíme, že jedinou věcí, která světu dochází, je plocha potřebná k výsadbě kolosálního množství imaginárního lesa, který bychom stejně nevysadili, s cílem vyhnout se emisím CO2, jimž můžeme bránit daleko chytřejšími a levnějšími prostředky.
Zkazka, že naše rozmařilá spotřeba vyžaduje pět planet, je sice chytlavá, ale mylná. Planeta, kterou máme, nám bohatě postačí.