Pas un nouveau Printemps arabe
TEL AVIV – « Un spectre hante le monde développé : le spectre de l'ingouvernabilité », débutait un éditorial publié cette année dans The Economist, qui paraphrasait les premières lignes du Manifeste du parti communiste. L'Occident n'est aujourd'hui plus le seul hémisphère en proie à l'ingouvernabilité. À travers le monde arabe, les manifestants font clairement savoir qu'ils resteront ingouvernables tant que leurs dirigeants ne leur proposeront pas une gouvernance acceptable.
Les détonateurs de la révolte varient selon les pays. En Algérie, c'est l'annonce du président Abdelaziz Bouteflika autour de sa candidature à un cinquième mandat qui a conduit la population à descendre en masse dans la rue. En Égypte, c'est le resserrement par l'État de son programme de subventions alimentaires, qui fournit des denrées de base comme le riz à plusieurs millions de personnes. En Iran, la colère est née d'une augmentation de 50 % du prix des carburants, auparavant fortement subventionnés ; au Soudan, le niveau élevé des prix et les pénuries de pain ; et enfin au Liban, une proposition de taxe sur les appels vocaux effectués via des applications telles que WhatsApp.
Mais si ces étincelles ont déclenché de si grandes explosions, c'est parce que la poudrière était déjà bien fournie. À l'issue même du renoncement de Bouteflika, de la réinscription par l'Égypte d'1,8 million de personnes dans son programme de subventions alimentaires, et de l'annulation par le Liban de sa proposition de taxe sur WhatsApp, les manifestations se sont poursuivies avec force.
Il serait tentant de présumer que comme lors des révoltes du Printemps arabe en 2011, la colère actuelle serait animée par une soif de démocratie dans l'opinion. Seulement voilà, le Printemps arabe a dans certains cas dégénéré en règne islamiste du tout au vainqueur, et dans d'autres cas en effondrement de l'État. Aujourd'hui trop échaudés pour espérer un gouvernement pleinement démocratique (l'armée l'emportera toujours, dans l'esprit du plus grand nombre), les manifestants exigent désormais tout simplement un gouvernement qui fonctionne, et qui puisse raisonnablement rendre des comptes.
Tout État fonctionnel, qu'il soit démocratique ou non, repose sur un contrat social, en vertu duquel le gouvernement tire sa légitimité de sa capacité à assurer les conditions d'un progrès économique régulier, d'emplois sécurisés, et d'un filet de sécurité sociale fiable. Or, redevables d'intérêts économiques obscurs, protégées par un appareil sécuritaire corrompu et impuni, les dictatures arabes ont systématiquement violé ce contrat.
Les récentes évolutions – parmi lesquelles la diminution des recettes pétrolières, ou l'ajustement structurel exigé de l'Égypte par le Fonds monétaire international – ont accentué  les difficultés économiques des populations arabes, poussant de nombreuses personnes jusqu'à un point de rupture. En Irak, la frustration face à la corruption et au chômage est si importante qu'un détonateur spécifique n'était pas même nécessaire pour faire descendre la population dans la rue.
Subscribe now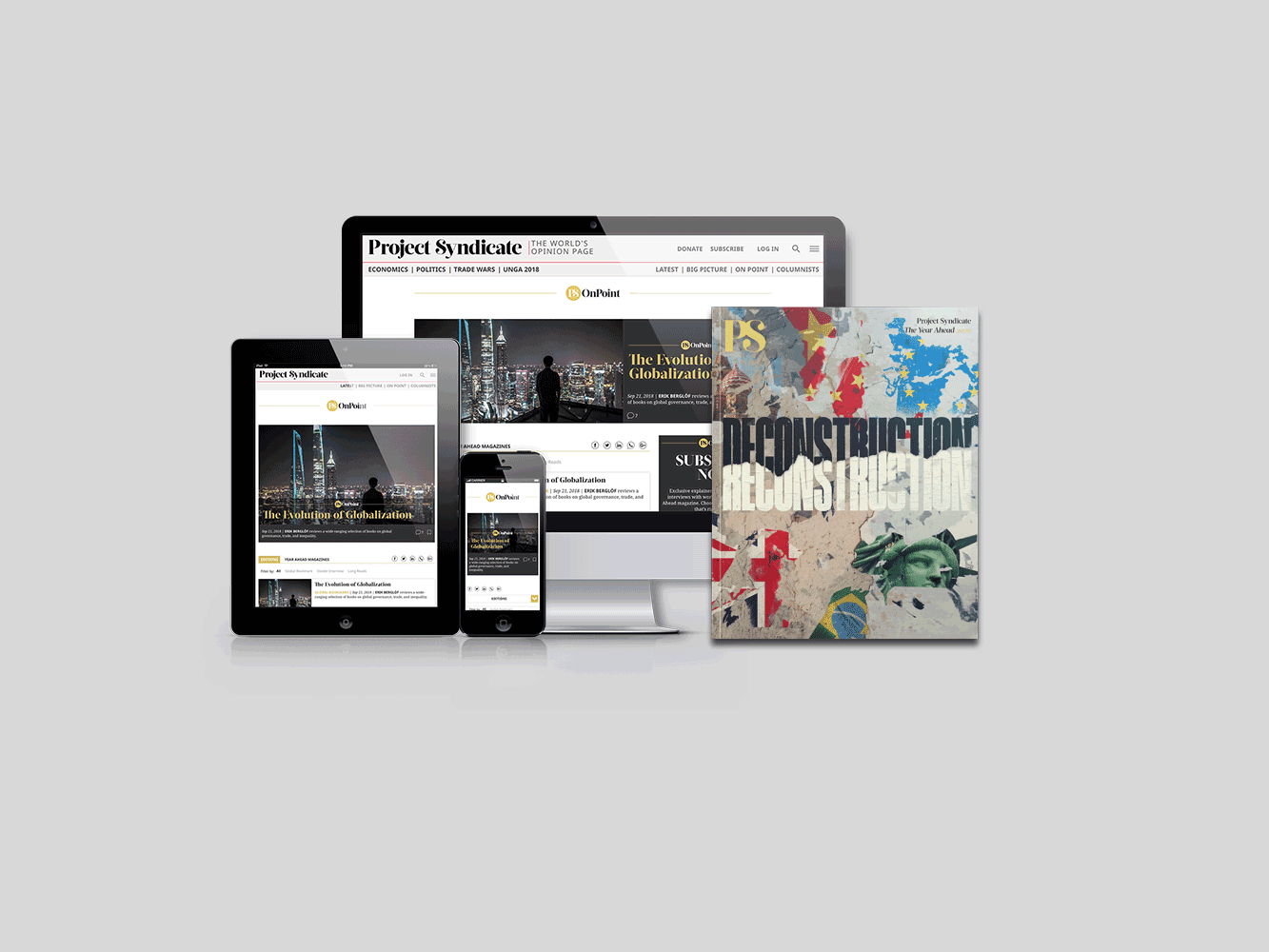 Subscribe now
Subscribe today and get unlimited access to OnPoint, the Big Picture, the PS archive of more than 14,000 commentaries, and our annual magazine, for less than $2 a week.
Les manifestants sont dans l'ensemble motivés par des demandes matérielles concrètes, telles que davantage d'emplois, de meilleurs services publics, un moindre coût de la vie, et des mesures de lutte contre la corruption. Ils espèrent que cette approche permettra à leur mouvement d'éviter le sort du Printemps arabe, notamment parce que le soutien à ce mouvement transcende les lignes sectaires.
Les révoltes du Printemps arabe de 2011 ont en partie échoué à cause de profonds clivages sociétaux – entre chiites et sunnites, druzes et kurdes, djihadistes radicaux et islamistes politiques, berbères et arabes, chrétiens et musulmans – que les manifestations sont venues mettre en lumière. Les autocrates assiégés ont rapidement exploité ces tensions pour affaiblir l'opposition et réaffirmer leur autorité.
Algérie, Irak, Liban et Soudan ne manquent pas de clivages ethniques et religieux, ni d'un passé de conflits sectaires. Or, les manifestants de ces pays ont su transcender leurs différences. « Ni berbères, ni arabes. Ni ethnie, ni religion ! Nous sommes tous Algériens », criaient les manifestants à Alger, comme s'ils souscrivaient encore à la promesse fragile d'un État-nation arabe pluraliste.
Bien entendu, certains en ont appelé à des réformes politiques de la table rase. Au Liban, après même la présentation par le Premier ministre Saad Hariri d'une série de réformes économiques, les manifestations se sont poursuivies, nombre de protestataires espérant renverser la classe politique toute entière. En Algérie, les manifestants ont boycotté l'élection présidentielle organisée à l'issue de l'éviction de Bouteflika, aux motifs que tous les candidats étaient étroitement liés à son règne.
Mais l'harmonie interethnique sera toujours plus facile à atteindre lorsque les manifestants se concentreront sur des doléances économiques partagées, plutôt que sur les rêves grandiloquents de démocratie et de construction d'une nation. Au Liban, le système politique que les contestataires entendent renverser est fondamentalement sectaire – aujourd'hui otage des intentions régionales du Hezbollah et de l'Iran.
À long terme, le meilleur espoir pour le peuple de s'attaquer au pouvoir en place réside dans une large coalition interethnique. La violente opposition du Hezbollah aux manifestations du Liban démontre combien une démarche citoyenne sans barrières ethniques peut menacer cette forte culture de résistance qui maintient les mêmes au pouvoir.
Pour l'heure, bien que les manifestants s'efforcent d'éviter les pièges de la révolte de 2011, ils restent extrêmement vulnérables. Ils affrontent des appareils répressifs puissants, sans leader naturel, ni stratégie claire. En Irak, des manifestants ont été abattus par la police. En Iran, le bilan dépasse les 300 morts, pour plusieurs milliers d'arrestations. L'Égypte a elle aussi incarcéré plusieurs milliers de personnes, les journalistes comptant parmi les principales cibles des forces de l'ordre.
Aucune puissance étrangère n'étant disposée à intervenir pour faire cesser la répression, les chances ne sont pas du côté des manifestants. En 2011, conduit par le président américain Barack Obama, homme de principes, l'Occident avait au moins soutenu la poussée démocratique du monde arabe. Aujourd'hui, c'est Donald Trump qui donne le ton – lui qui s'intéresse peu aux responsabilités internationales des États-Unis, et qui a un jour parlé du président égyptien Abdel Fattah as-Sissi comme de son « dictateur préféré ». De son côté, l'Europe peine à maîtriser ses propres mouvements autoritaristes et protofascistes grandissants.
Les manifestants arabes d'aujourd'hui ont ajusté leur stratégie et leurs objectifs grâce aux leçons du Printemps arabe. Peut-être obtiendront-ils certaines concessions (c'est d'ailleurs déjà le cas), qui les rendront à nouveau gouvernables. Parviendront-ils en revanche à vaincre la résistance des appareils répressifs de leurs gouvernements, pour obtenir de véritables améliorations en termes de gouvernance ? Rien n'est moins sûr.
Traduit de l'anglais par Martin Morel