O triângulo de poder de Draghi
STANFORD – O primeiro discurso de Mario Draghi como primeiro-ministro da Itália deixou claro que seu governo de união nacional não será voltado apenas para política interna e reformas políticas na Itália, mas também na Europa. Draghi sinalizou nada menos que uma reconfiguração dramática da política europeia, com grandes consequências para a Europa e para as relações da União Europeia com a Rússia e os Estados Unidos.
No papel de primeiro-ministro, Draghi será um integrante do influente Conselho Europeu; na verdade, ele deve ser uma de suas principais lideranças, ao lado de seus pares da França e Alemanha, Emmanuel Macron e Angela Merkel. Como Jörg Asmussen – integrante da diretoria executiva do Banco Central Europeu quando Draghi foi presidente da instituição – disse pouco antes do italiano assumir o cargo: "a política europeia pode ficar mais parecida com um triângulo."
Asmussen estava certo. Em seu discurso inaugural a parlamentares italianos, Draghi destacou que a Itália teria de "se estruturar melhor e fortalecer a relação estratégica e essencial com a França e a Alemanha". Claramente, a reconfiguração da política europeia será uma das maiores prioridades do governo Draghi. "Sem Itália, não existe Europa", afirmou ele.
E não existe Europa sem uma integração maior da UE. Rebatendo não só populistas anti-euro como Matteo Salvini, Draghi disse que "apoiar este governo significa compartilhar a irreversibilidade da escolha do euro", acrescentando que isso também "quer dizer compartilhar a perspectiva de uma União Europeia cada vez mais integrada que chegará a um orçamento público comum que permitirá apoiar países em períodos de recessão".
A ascensão de Draghi ao palco europeu ao lado de Macron e Merkel também significa relações mais estreitas entre UE e EUA. O presidente americano, Joe Biden, não conseguiria achar aliado melhor na Europa. O novo governo da Itália, prometeu Draghi, será "fortemente pró-europeu e atlanticista, na linha das âncoras históricas da Itália". Isto marca uma ruptura com a política externa de Giuseppe Conte, o premiê anterior, que vinha deixando a Itália mais alinhada à China. Draghi está oferecendo à aliança transatlântica a chance de se recuperar após quatro anos de irresponsabilidade estratégica de Donald Trump.
Na OTAN, Biden e Draghi pensam de modo parecido. Ambos são a favor de manter tropas americanas na Europa, e ambos querem uma contribuição monetária maior da Alemanha ao orçamento comum de defesa. Um ponto mais crucial é que os dois veem os EUA como o protetor prioritário da independência europeia.
Subscribe to Project Syndicate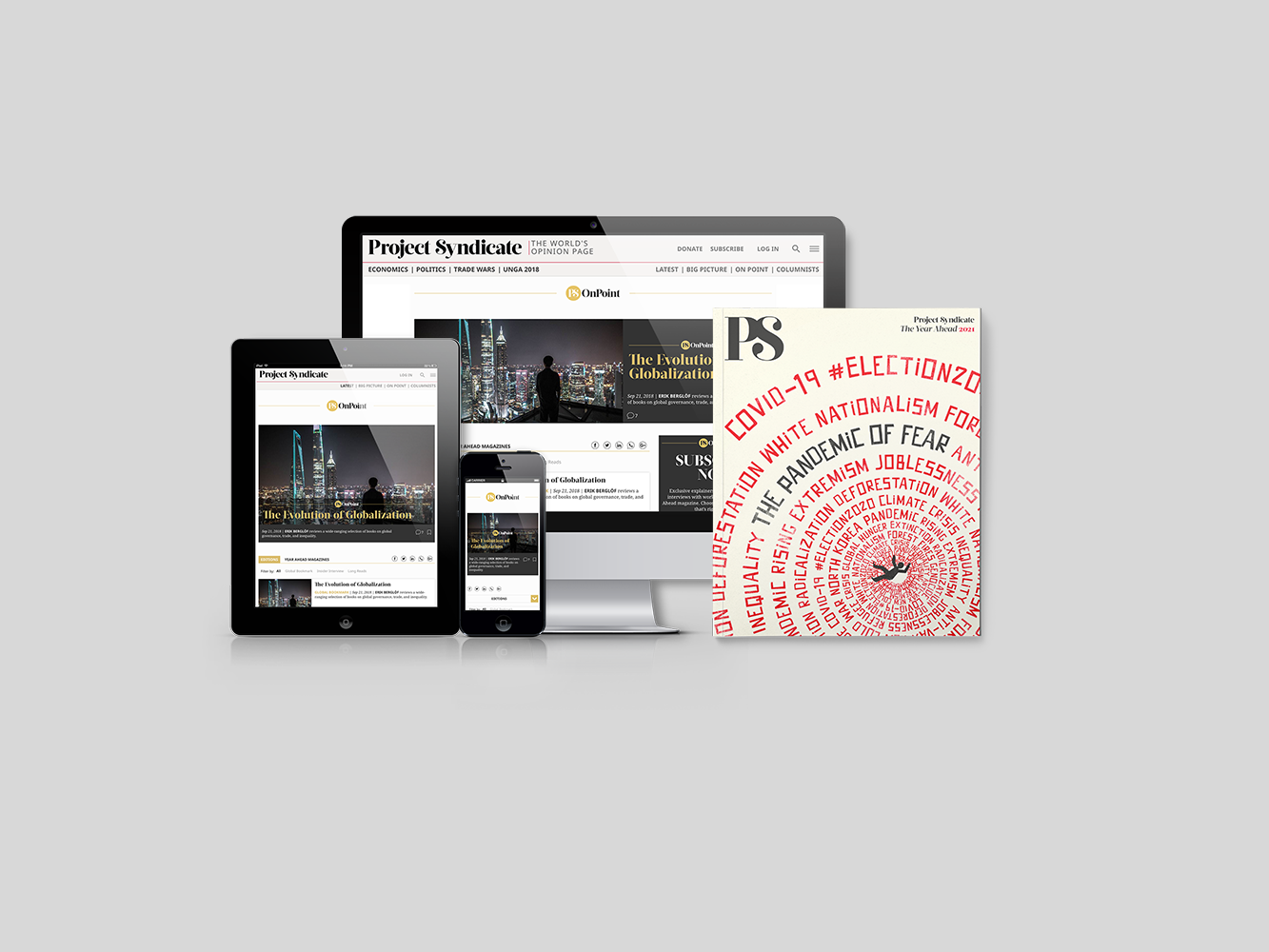 Subscribe to Project Syndicate
Enjoy unlimited access to the ideas and opinions of the world's leading thinkers, including weekly long reads, book reviews, and interviews; The Year Ahead annual print magazine; the complete PS archive; and more – All for less than $9 a month.
O atlanticismo e sentimentos pró-americanos de Draghi são muito arraigados nele para apoiar a atual pressão – liderada por Macron, com grande apoio das elites – para uma "autonomia estratégica" maior da UE. Mas tendo pontos de vista idênticos aos de Macron em várias outras questões, como ele tem, é provável que Draghi resolva as diferenças dos dois neste tema delicado.
Contudo, a posição de Draghi sobre a segurança europeia é imutável – num futuro próximo, não pode haver substituto para as tropas americanas na Europa. À media que a influência de Trump cai nos EUA, também diminuirá a ansiedade europeia quanto à confiabilidade da garantia de segurança da América, o que pode enfraquecer a ideia de que uma "autonomia estratégica" maior é necessária.
A firme convicção de Draghi no atlanticismo deve reforçar a de todo o Conselho Europeu, particularmente servindo como força moderadora e contrapeso de Merkel, que em alguns casos põe os interesses comerciais europeus com a Rússia e outros à frente dos laços transatlânticos e da segurança europeia. Quanto mais influência Draghi tiver no triângulo de poder europeu – e o período em que ele presidiu o BCE parece dar-lhe influência considerável junto a Merkel –, mais dura a UE será com o presidente russo, Vladimir Putin, assim como com autocratas como Viktor Orbán, da Hungria, e Jarosław Kaczyński, da Polônia.
Afinal, a reputação de Draghi não se baseia apenas em sua reputação nos mercados financeiros, que o veem como alguém que pode diminuir os custos dos empréstimos italianos e aumentar os preços de ações do país. Ele é um estudante de história, com fortes valores democráticos e o tipo de noção estratégica de que a Itália precisa desesperadamente para lidar de modo eficaz com Putin e suas almas gêmeas ideológicas na Europa Central.
O pró-atlanticismo de Draghi claramente não entra em conflito com as perspectivas de uma Europa mais unida. Quando foi presidente do BCE, ele não salvou o euro somente para manter a adesão da Itália à moeda comum, como alegam seus detratores do Norte; ele o fez para salvar o próprio projeto europeu. Do mesmo modo, ele não implementou flexibilização quantitativa apenas para socorrer os títulos italianos; ele o fez para ampliar a integração Norte-Sul.
Recentemente ele tem defendido o fundo de recuperação da UE, não só para ajudar a Itália e outros países do Sul a superar as consequências econômicas da pandemia, mas também para tornar permanente o esforço coletivo mais ousado para integrar o Norte e o Sul da Europa. O próximo passo no processo pode ser a introdução de um verdadeiro título europeu. O apoio de Draghi a tal instrumento compartilhado da dívida pode muito bem se mostrar decisivo.
Draghi pode atuar como premiê da Itália até 2023, quando devem ocorrer novas eleições. Mas ele pode decidir não continuar no cargo após maio de 2022, num cenário em que Charles Michel, atual presidente do Conselho Europeu, não cumpra um segundo mandato. Levando-se em conta o foco de Draghi no futuro da Europa, ignorar a chance de ocupar esta posição seria difícil para ele. O senso comum de que Draghi tentará a presidência da Itália é exagerado. Não há poder naquele cargo.
Embora haja risco de a economia italiana se revelar o calcanhar de Aquiles de Draghi, caso ele seja forçado a gastar todo seu tempo e capital político brigando pelas reformas necessárias, no fim das contas os desafios internos e europeus que ele enfrenta estão interconectados. O simples fato de que ele terá mais de €200 bilhões (US$243 bilhões) de dinheiro do fundo de recuperação para distribuir a várias facções internas já diminui o risco de a economia italiana ser a ruína de Draghi.
Tradução por Fabrício Calado Moreira